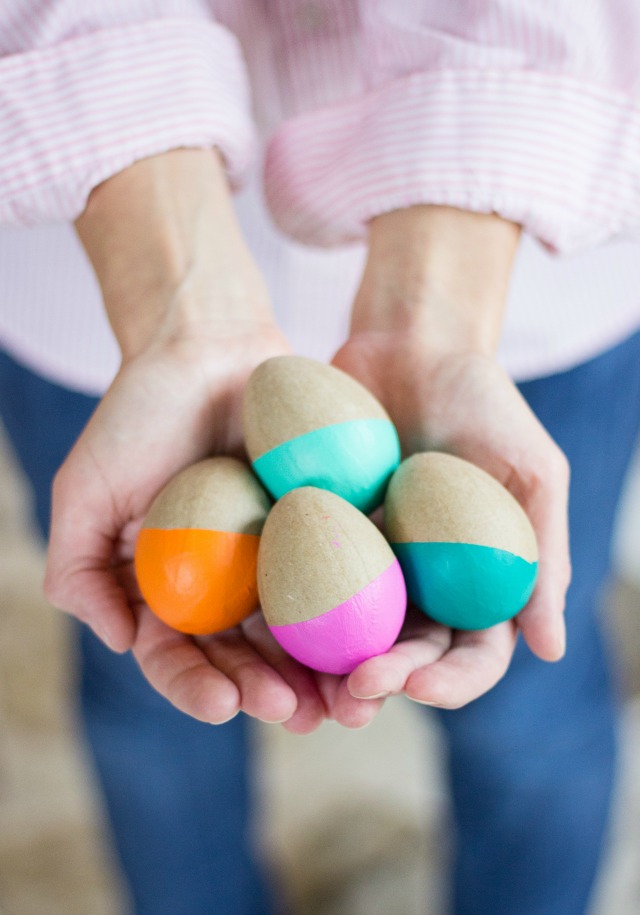 Paint Dipped Easter Eggs
Just when you thought I was done with Easter egg decorating, I've got one more idea for you. I made these simple paint-dipped eggs with kraft paper mache eggs.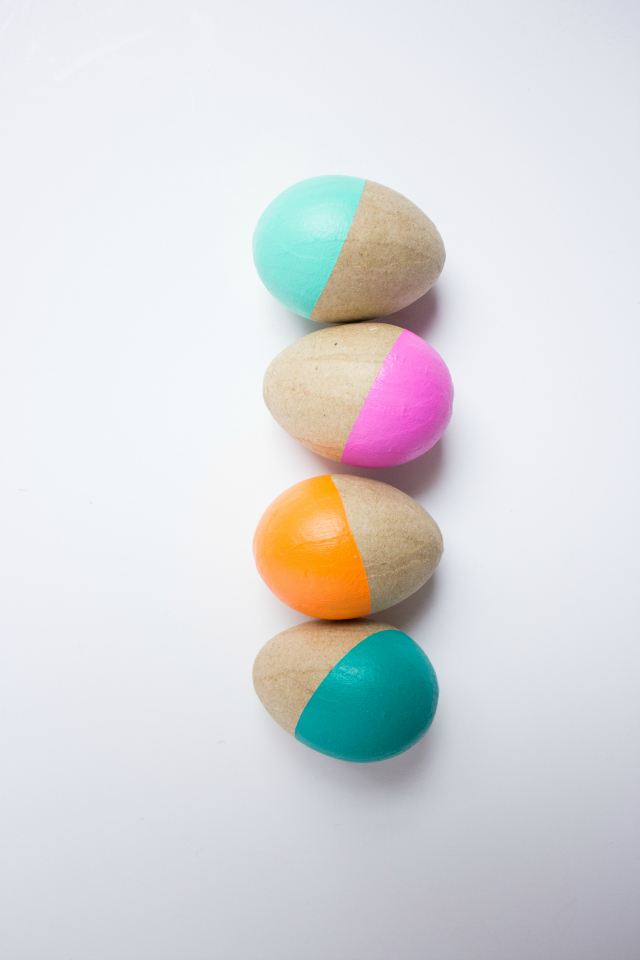 I can't get enough of paper mache eggs (they never go bad!). My latest way to embellish them couldn't be easier. Just grab your favorite acrylic paint, a brush, and masking tape.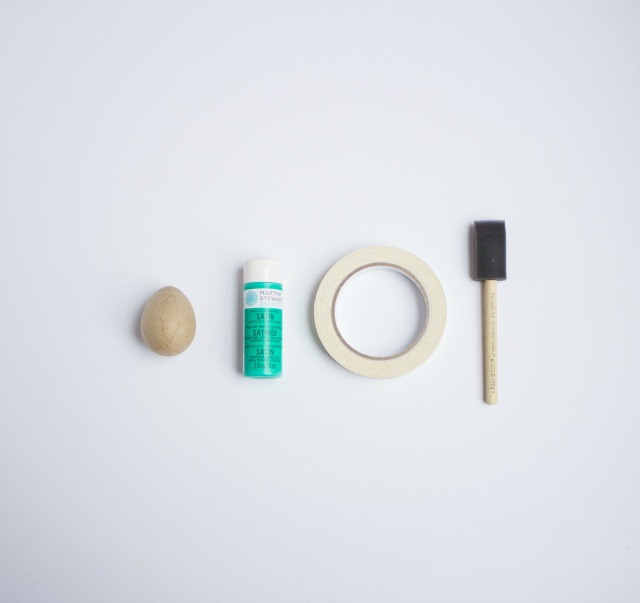 How to Paint Eggs
1. Wrap masking or painter's tape around the middle of the egg.
2. Run your fingernail around the bottom edge of the tape to seal it tight.
3. Paint below the tape using craft paint and a foam brush.
4. Add a second coat if needed. Then carefully peel off the tape!
You can craft up a dozen of these in plenty of time for Easter. You may just want to keep these modern eggs on display year-round!
Like these DIY paint dipped eggs?