The Easiest Fall Leaf Wreath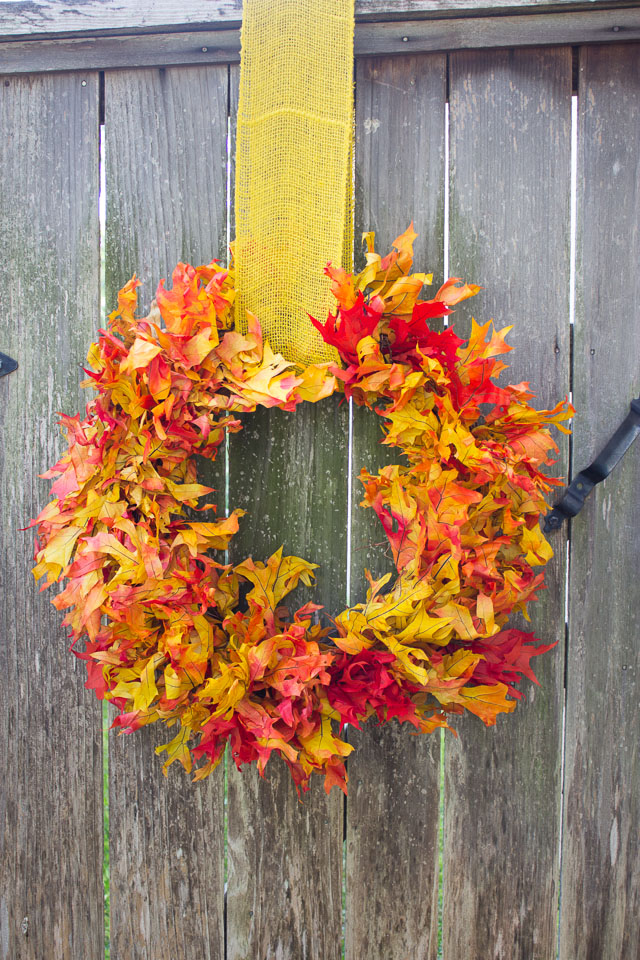 DIY Fall Leaf Wreath
Introducing my 15 minute fall leaf wreath! It is so easy to make I just had to share it with you. It the perfect wreath to make if it is mid-fall and you still have nothing on your door. Just head to the craft store for preserved oak leaves and a grapevine wreath and you're nearly there!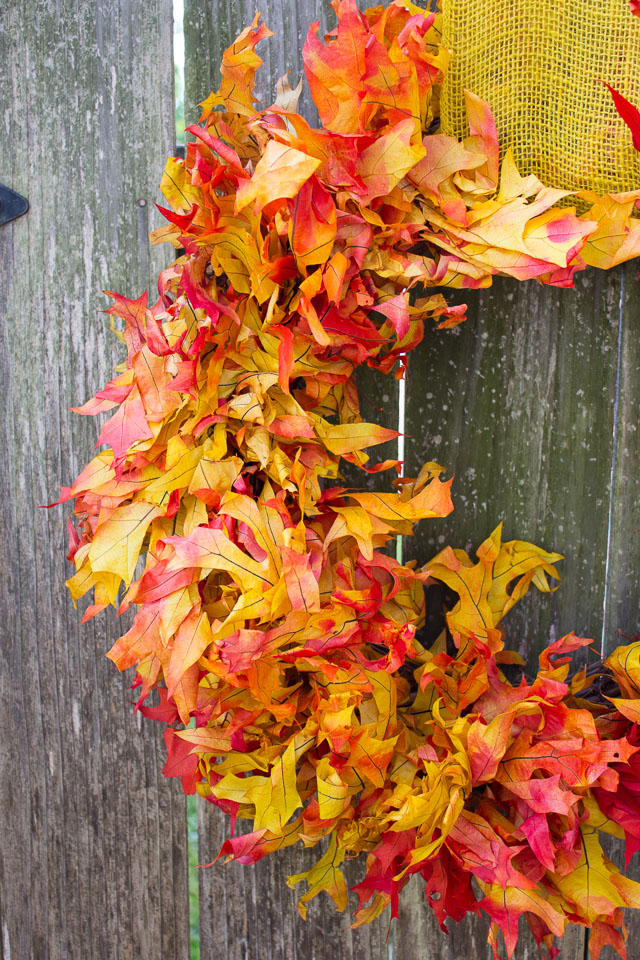 Last year I made this corn husk wreath for fall (which is still one of my favorites!). This year I wanted to create a fall leaf wreath, especially since we don't really get to see the changing colors down here in San Antonio.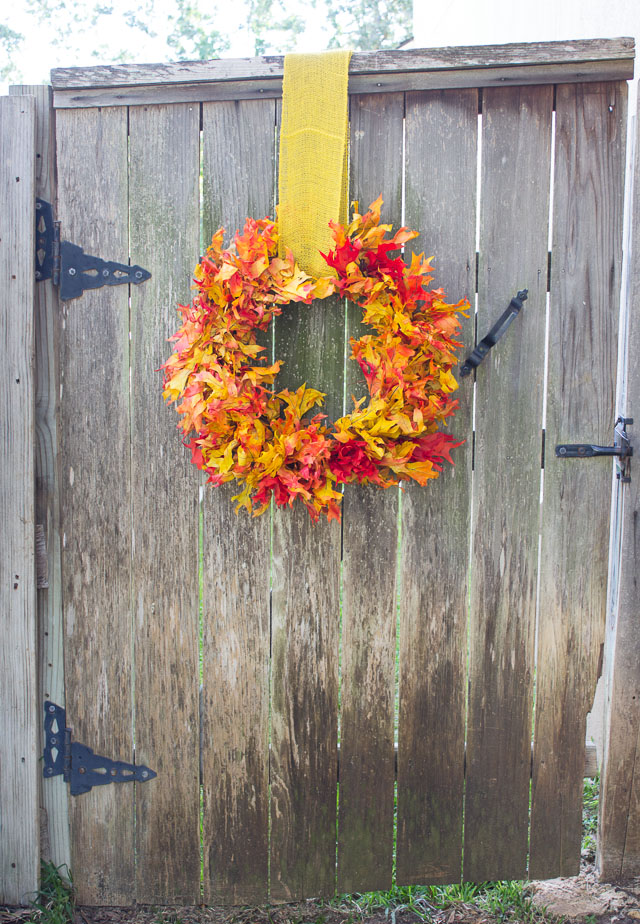 I wanted to use real leaves and these preserved ones from the craft store did the trick. You can buy a big bunch for about $8 (use your 40-50% off coupon to get them cheaper!). All I did was stick small branches of my leaves into a grapevine leaf form, that's it. No glue needed!
Supplies for Preserved Fall Leaf Wreath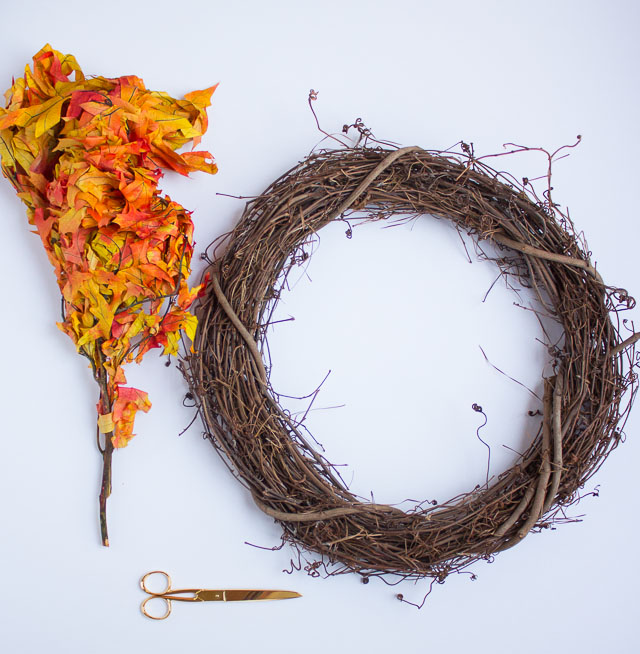 How to Make a Fall Leaf Wreath in 15 Minutes
Step 1. Cut small branches of leaves
Cut (or break) off smaller pieces from the big branch of preserved leaves. You want a few inches of leaves and a branch a couple inches long. Sometimes the leaves are smushed together. Use your fingers to unfurl the leaves as needed.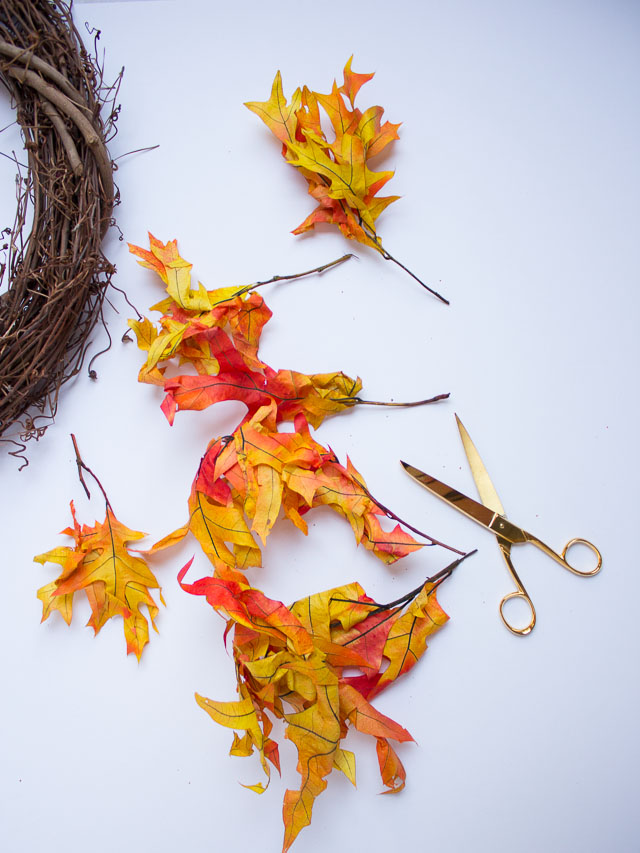 Step 2: Stick branches into grapevine wreath
Take a small branch of leaves and stick it in your wreath form. It should be secured on its own, but you can add a dab of hot glue if you want to make it extra secure. Continue working your way around the wreath sticking in more leaves until it is full.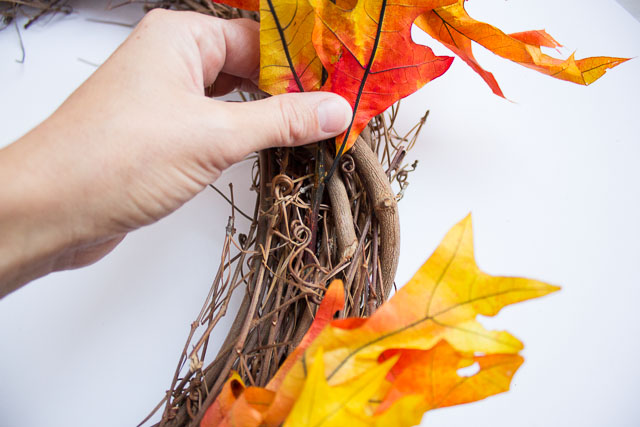 Step 3: Hang with a burlap ribbon
After you've filled your wreath hang with a ribbon (I used a wide piece of burlap ribbon for mine).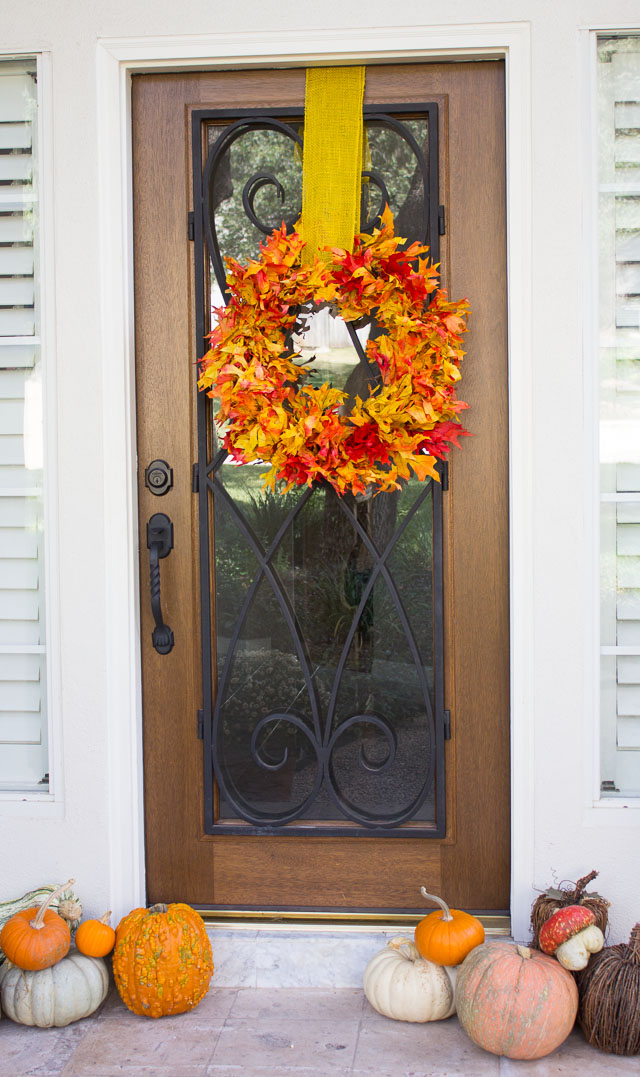 Once you are done enjoying this wreath for the fall, you can either save it for next year, or remove the branches, save them for another project, and make a new wreath with the grapevine wreath form. Check out how you can turn this into a poinsettia wreath for Christmas in minutes!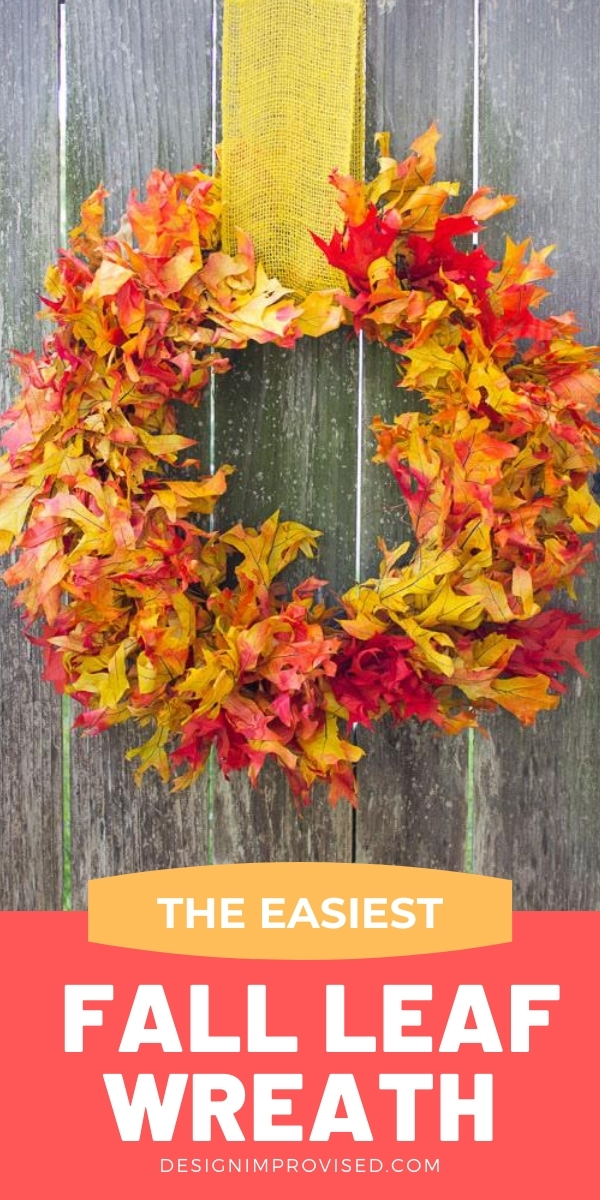 Like this fall leaf wreath?