How to Make a Faux Pumpkin Vase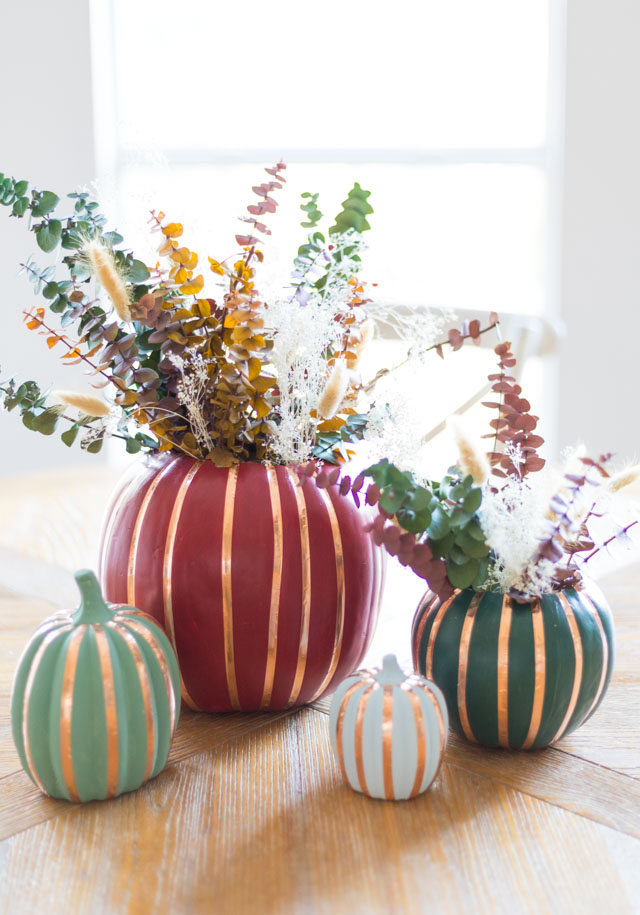 How to Make a Faux Pumpkin Vase
A faux pumpkin makes a great vase, especially when painted in deep fall colors and decorated with pretty copper tape! To make your own DIY pumpkin vase you just need a carvable artificial pumpkin (often called a "Funkin"). Fill it with pretty dried grasses for a modern look.
This post contains affiliate links. See our full disclosure.
What You'll Need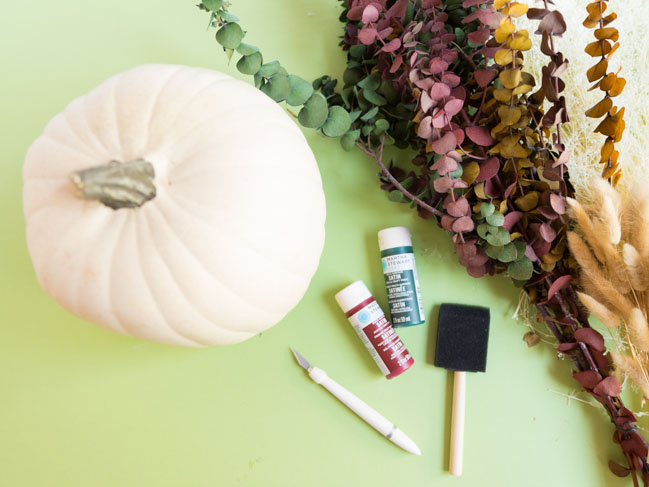 How to Make a Faux Pumpkin Vase
Step 1: Cut out the top of the pumpkin
Use an X-ACTO knife to carefully cut out a circle around the top of the pumpkin. This will create the opening for your vase, so make it as wide as you want the vase to be.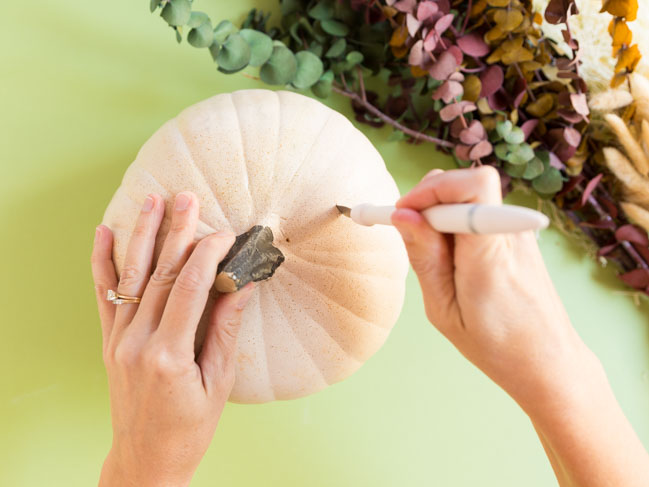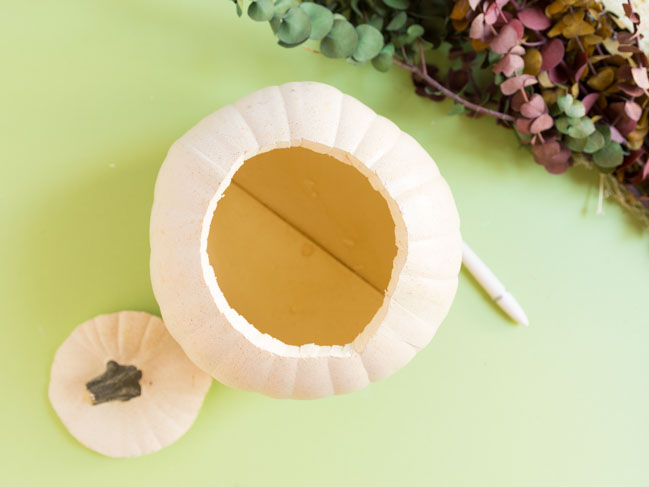 Step 2: Paint the pumpkin with craft paint
Use a foam brush and craft paint in your favorite color to paint the pumpkin. Let dry and apply a second coat if needed.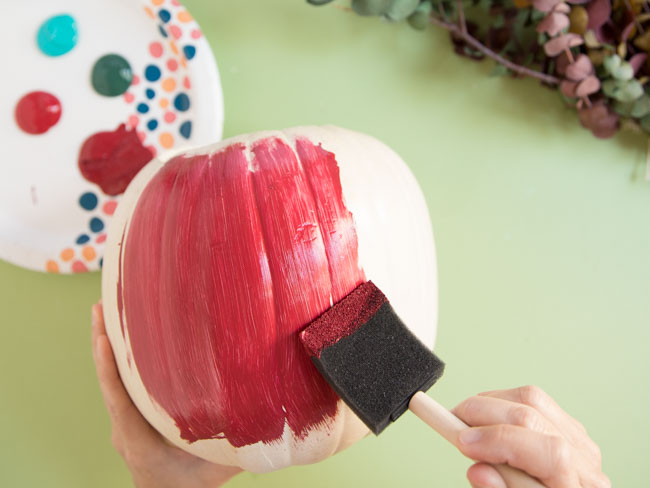 Step 3: Decorate the pumpkin ridges with copper tape
Run a length of 1/4″ wide copper foil tape down each ridge of the pumpkin.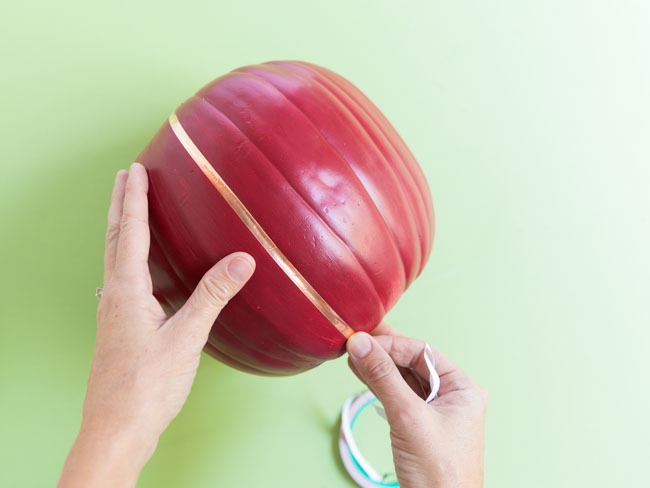 Step 4: Fill pumpkin vase with flowers
Add flowers or greenery to your vase. You can use dried florals like I did and stick them directly into the vase. Or if you would like to use fresh flowers, first insert a cup with water into the pumpkin and then fill the cup with flowers.