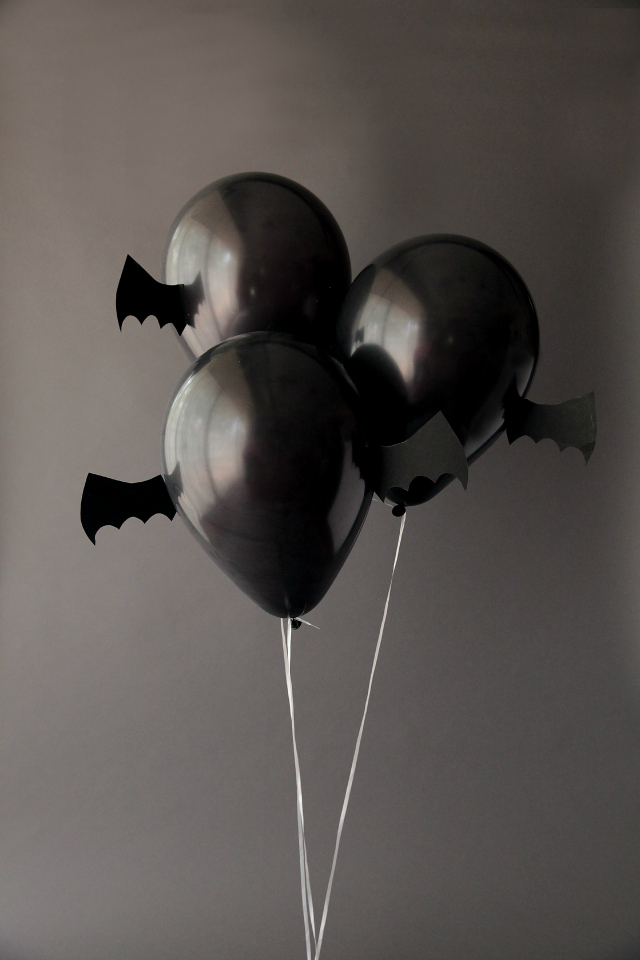 Halloween DIY Bat Balloons
Often times, the simpler the better. That was the case with these Halloween Bat Balloons. All it took was a pair of paper wings to transform these balloons into spooky bats! I love that you can tell what they are without adding any further embellishment. Leaving them as just their silhouette keeps them modern and fresh.
Supplies for Bat Balloons
Bat wing template (this is optional – I freehand drew one and then used it as a template for the rest. You can find more options in Google Images)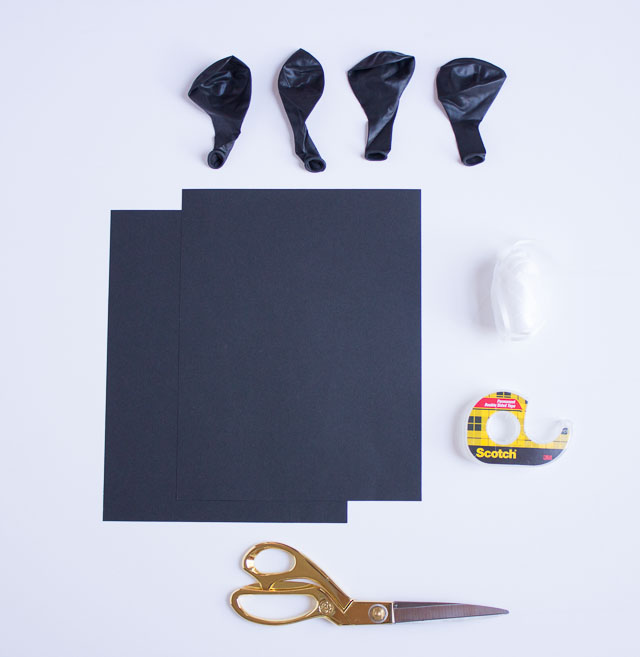 How to Make Bat Balloons
Step 1: Inflate Balloons
Inflate 12″ black latex balloons with helium. I like to use the Balloon Time personal helium tanks. Note that these balloons will stay afloat for about 4 hours. You'll want to make them as close to the start of your party or event as possible. As a longer lasting alternative to helium balloons, you can use air filled balloons on balloon sticks. These will last for days!
Step 2: Cut out bat wings
Trace a bat wing on black paper and cut it out to serve as the template for the rest of your bat wings. Cut out a pair of wings for each balloon. My wings were about 5 inches long. You don't want them too long or they will weigh down the balloon.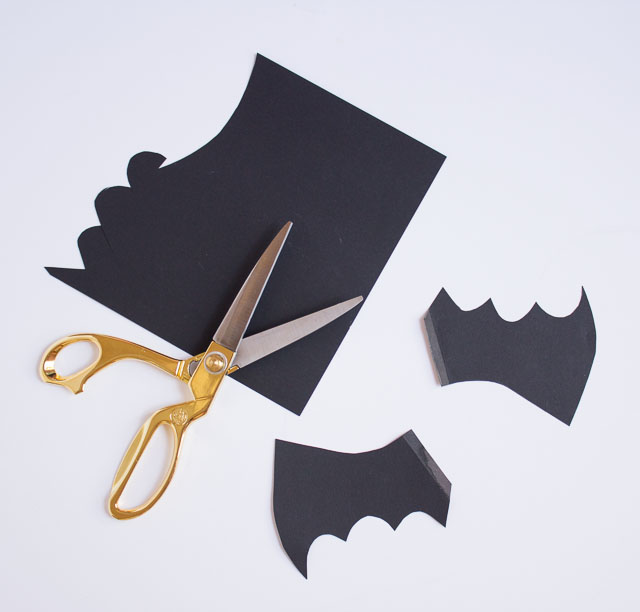 Step 3: Tape wings to balloon
Bend back the end of each wing to make a tab that will stick to the balloon and add a piece of double sided tape. Stick a wing on each side of the balloon and you're done!