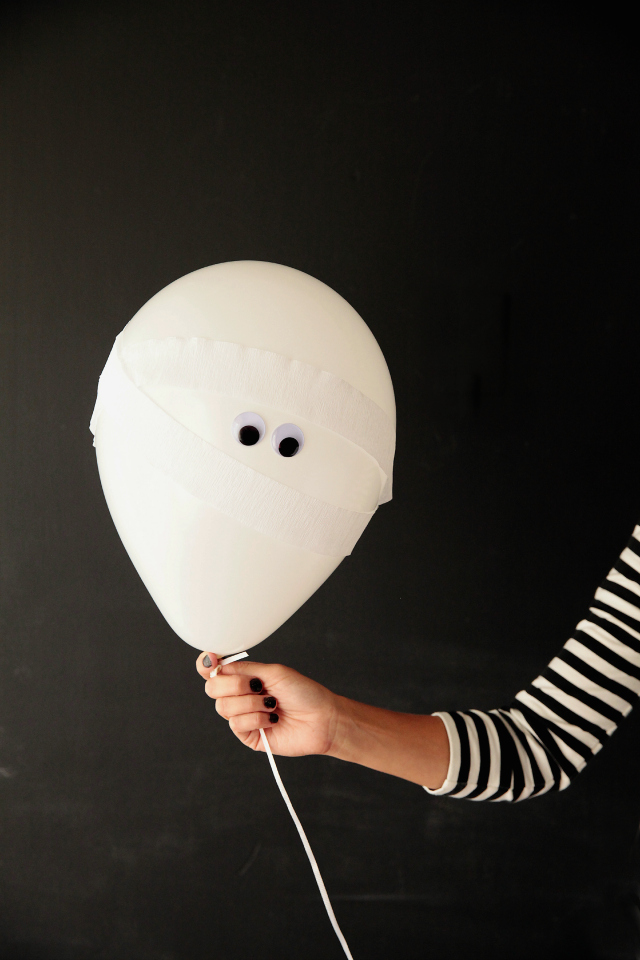 Halloween DIY Mummy Balloons
Introducing my DIY Mummy Balloons! Stick a couple googly eyes on a balloon and you get instant cuteness! I made mummies with mine, but you could make monsters, aliens, Frankenstein, Dracula, a witch, you name it. Just use different colored balloons and a Sharpie marker to fill in a few more details.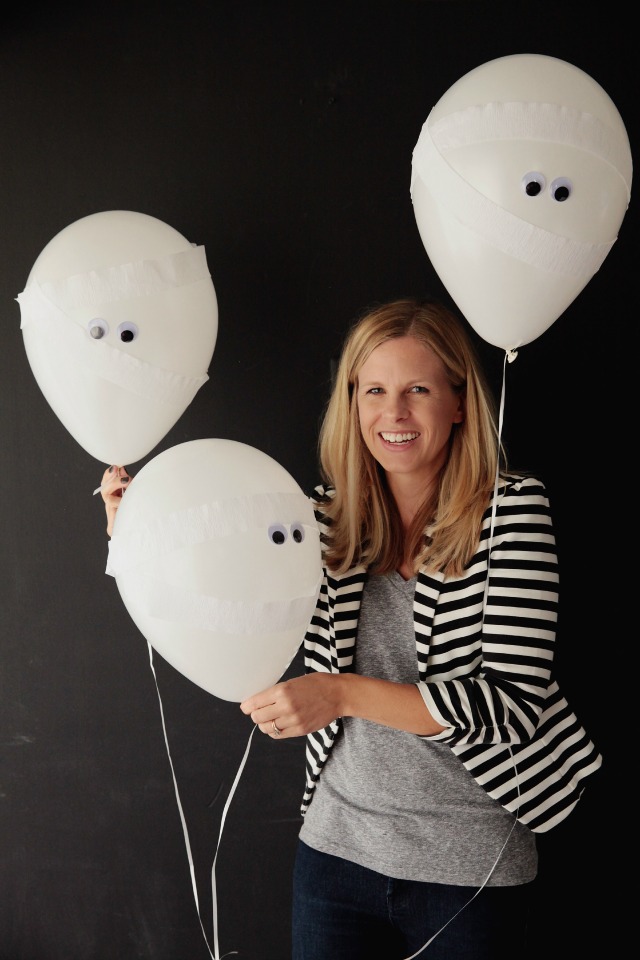 In addition to the googly eyes, I just wrapped around a piece of white crepe paper to "mummify" the balloon. Although Stella and Hazel like to call these "mommy balloons". 😉
This post contains affiliate links. See our full disclosure.
Supplies for Mummy Balloons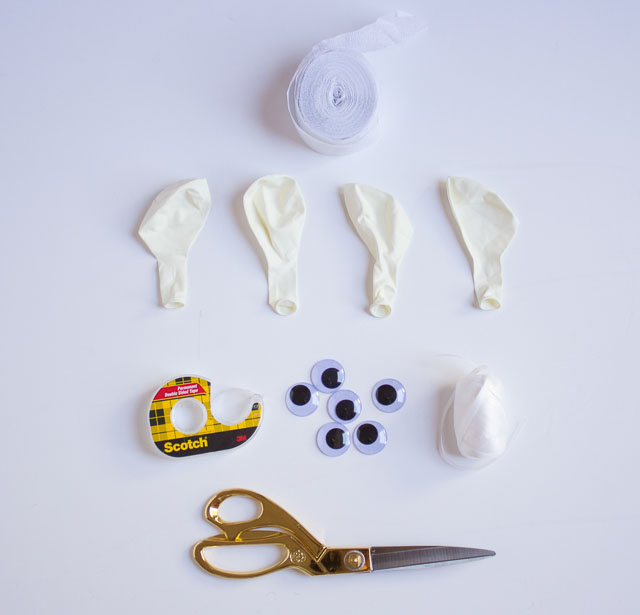 How to Make Mummy Balloons
1. Inflate balloons
Inflate 12″ white latex balloons with helium. I like to use the Balloon Time personal helium tanks. Note that these balloons will stay afloat for about 4 hours. You'll want to make them as close to the start of your party or event as possible. As a longer lasting alternative to helium balloons, you can use air filled balloons on balloon sticks. These will last for days!
2. Wrap with party streamer
Take a strip of white party streamers and wrap it around the center of the balloon. Secure with double-sided tape in a couple of places. Repeat with a second strip of crepe paper.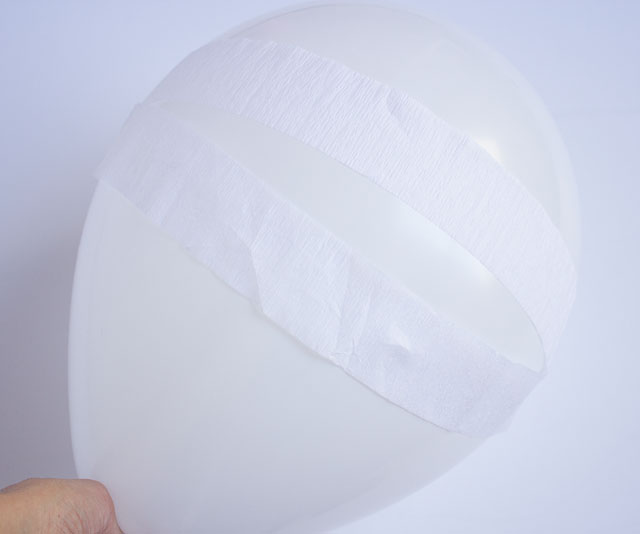 Step 3: Add googly eyes
Add a piece of double-sided tape to the back of each googly eye and stick the eyes to the balloon between the two strips of crepe paper.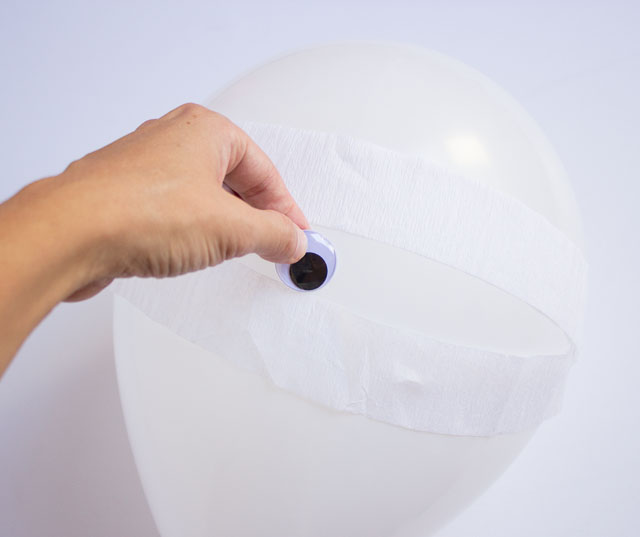 You've got a mummy!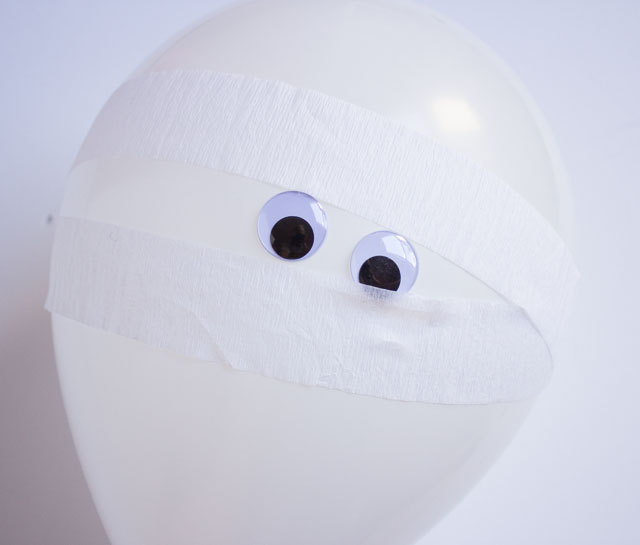 All these little eyes on me were making me a little uneasy – eeks!