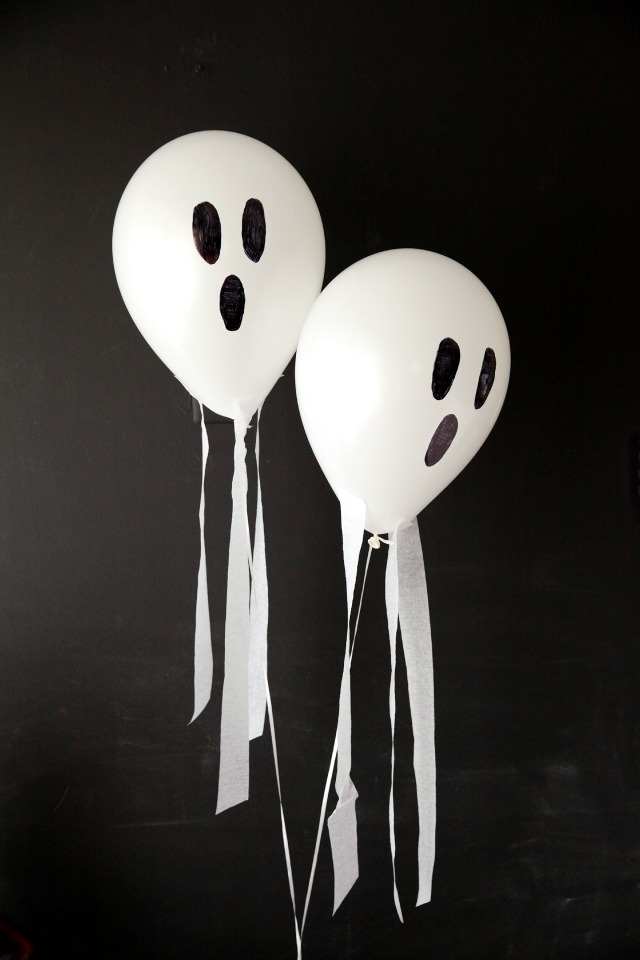 Halloween DIY Ghost Balloons
BOO! These little ghost balloons want to welcome you to Day 2 of Halloween Balloon Week! How fun would it be to have a bunch of these at your front door to greet trick-or-treaters? These ghost balloons with just a touch of spookiness appear like they are flying through the air with a little breeze.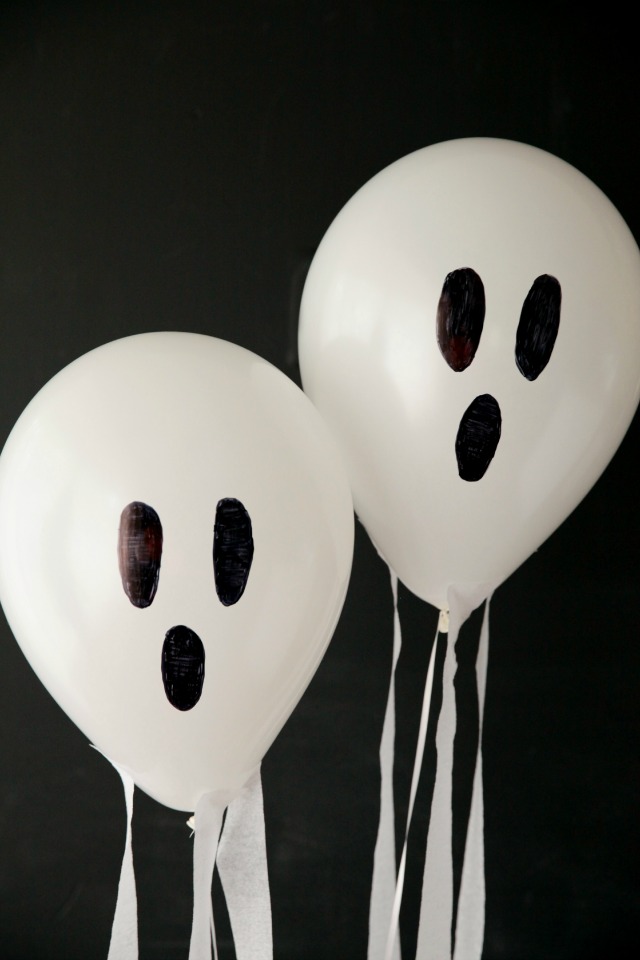 This post contains affiliate links. See our full disclosure.
Supplies for Ghost Balloons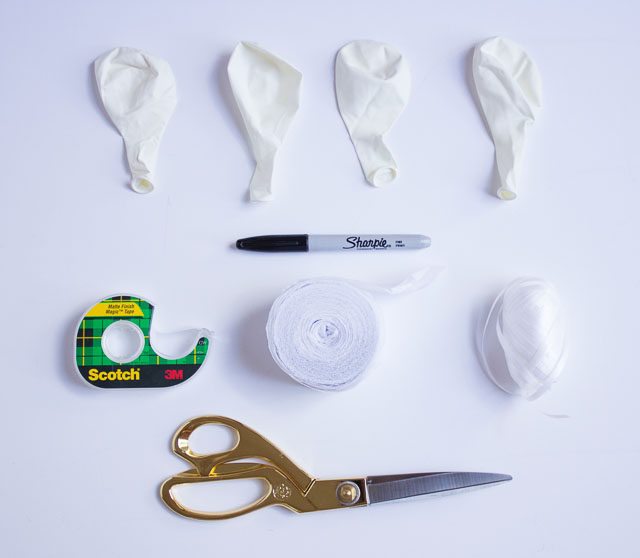 How to Make Ghost Balloons
Step 1: Inflate the balloons
Inflate 12″ white latex balloons with helium. I like to use the Balloon Time personal helium tanks. Note that these balloons will stay afloat for about 4 hours. You'll want to make them as close to the start of your party or event as possible. As a longer lasting alternative to helium balloons, you can use air filled balloons on balloon sticks. These will last for days!
Step 2: Cut strips of party streamers
Cut 3 strands of crepe paper party streamers for each ghost balloon (my strands were each around 2 feet long).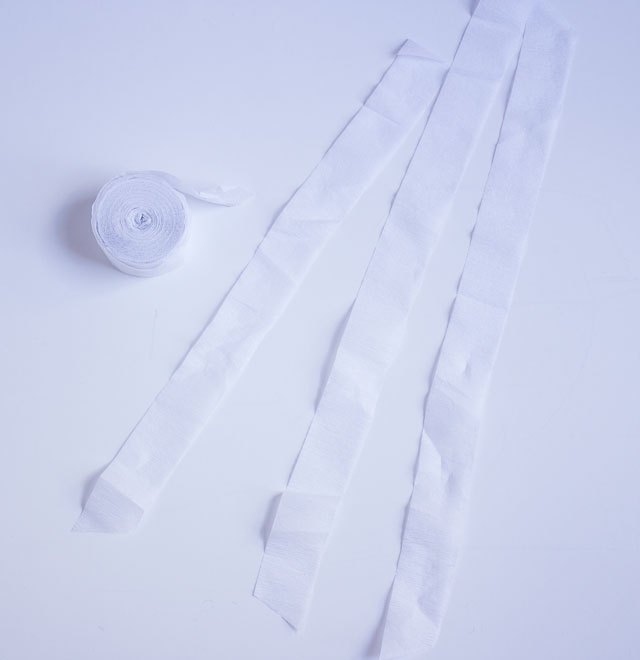 Step 3: Tape streamers to balloons
Use a small piece of double-sided tape to affix each crepe paper strand to the bottom of the balloon, spacing them somewhat evenly around the base of the balloon.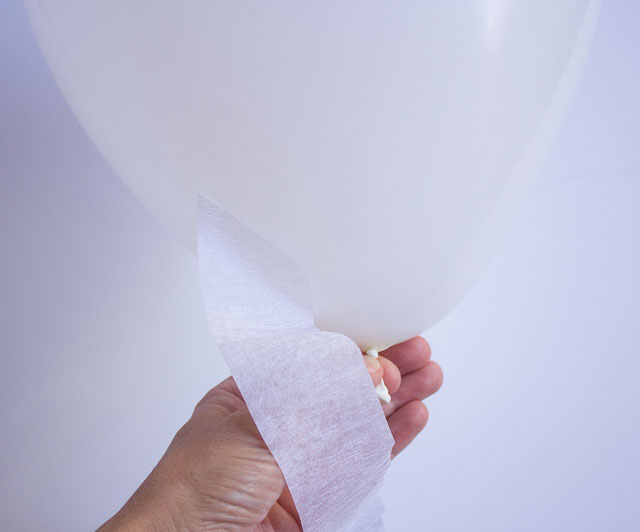 Step 4: Draw on face
Freehand draw the ghost's eyes and mouth using a permanent marker and color in. You can put a face on both sides of the balloon if you want.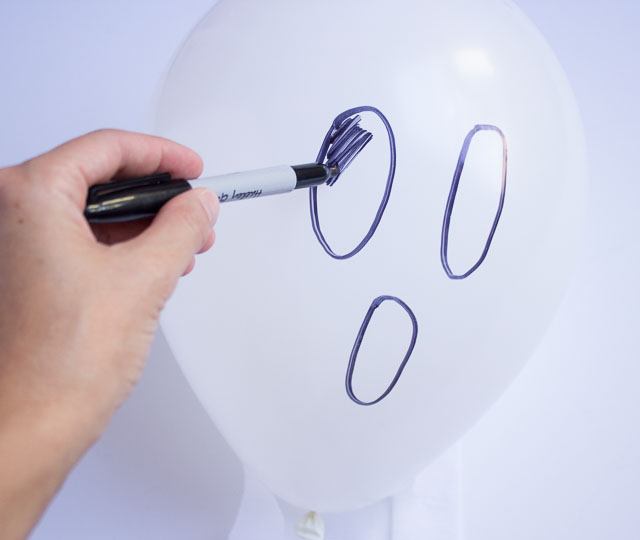 That's it! It takes no time at all to whip up a bunch of these for Halloween!