A Confetti-Filled Office Design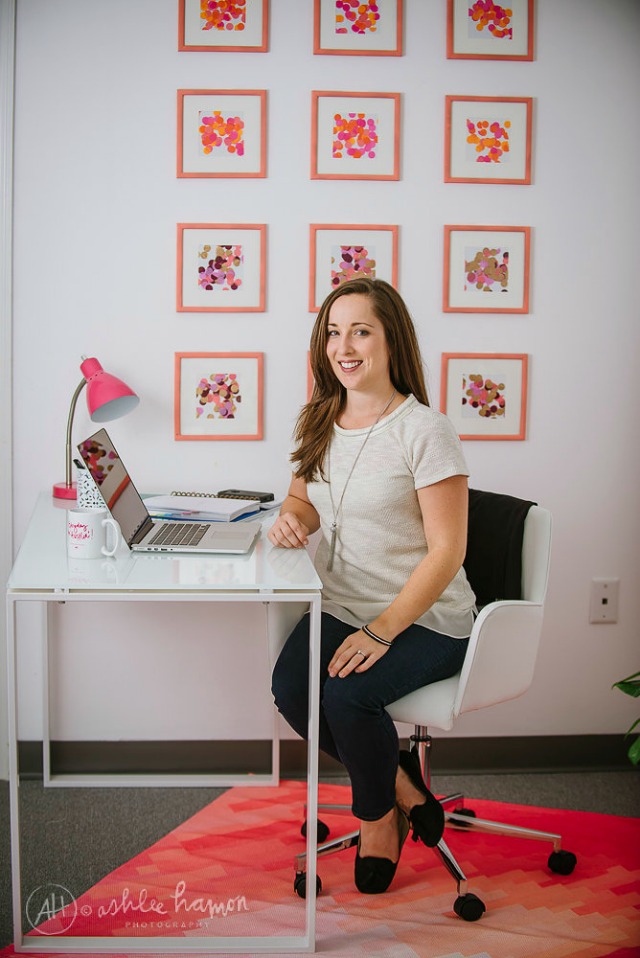 Flair Exchange Office Design
I have a new client room design for you today and this one is special. Not only was it my first office design, but I also have shots of the completed space to share. Check it out!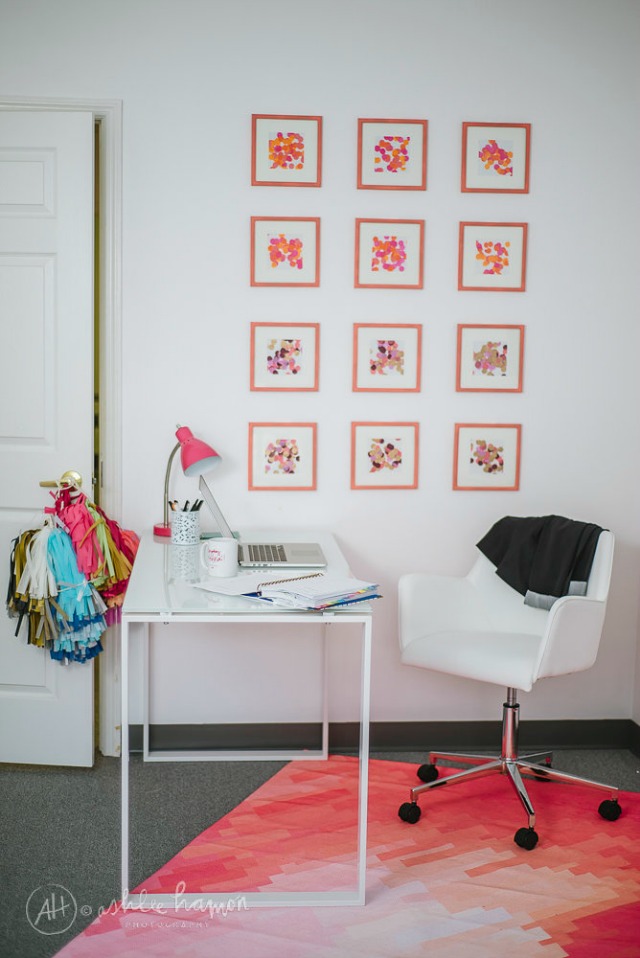 I partnered with The Flair Exchange – a company that sells super cute and trendy party supplies. Carmen, the owner and Creative Director, reached out to me for help designing their new office space. After seeing their awesome products – like balloons and tassel garlands – I couldn't be more thrilled to help them create an office as fun as the stuff they make!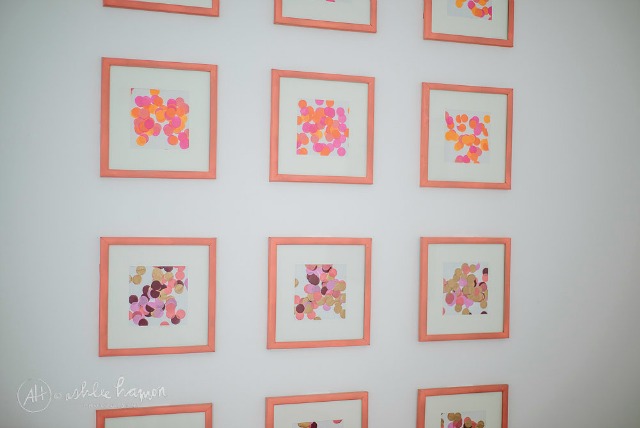 Carmen wanted a modern space with lots of clean white furnishings. To balance the white, I encouraged her to bring some of the bold color that represents the Flair Exchange brand into the room. She chose her favorite palette from one of their tassel garlands. I couldn't have been happier when she chose one with bright pinks and oranges to serve as inspiration for the office. You know I love a good pink room!
Flair Exchange Office Design
After a couple of iterations we landed on this design. Carmen needed a desk for herself to work at on her computer, a small table for client meetings, a sharable calendar for her team, and a small amount of storage. I thought it would be fun to turn some of the Flair Exchange's product images, like this colorful confetti, into inexpensive artwork: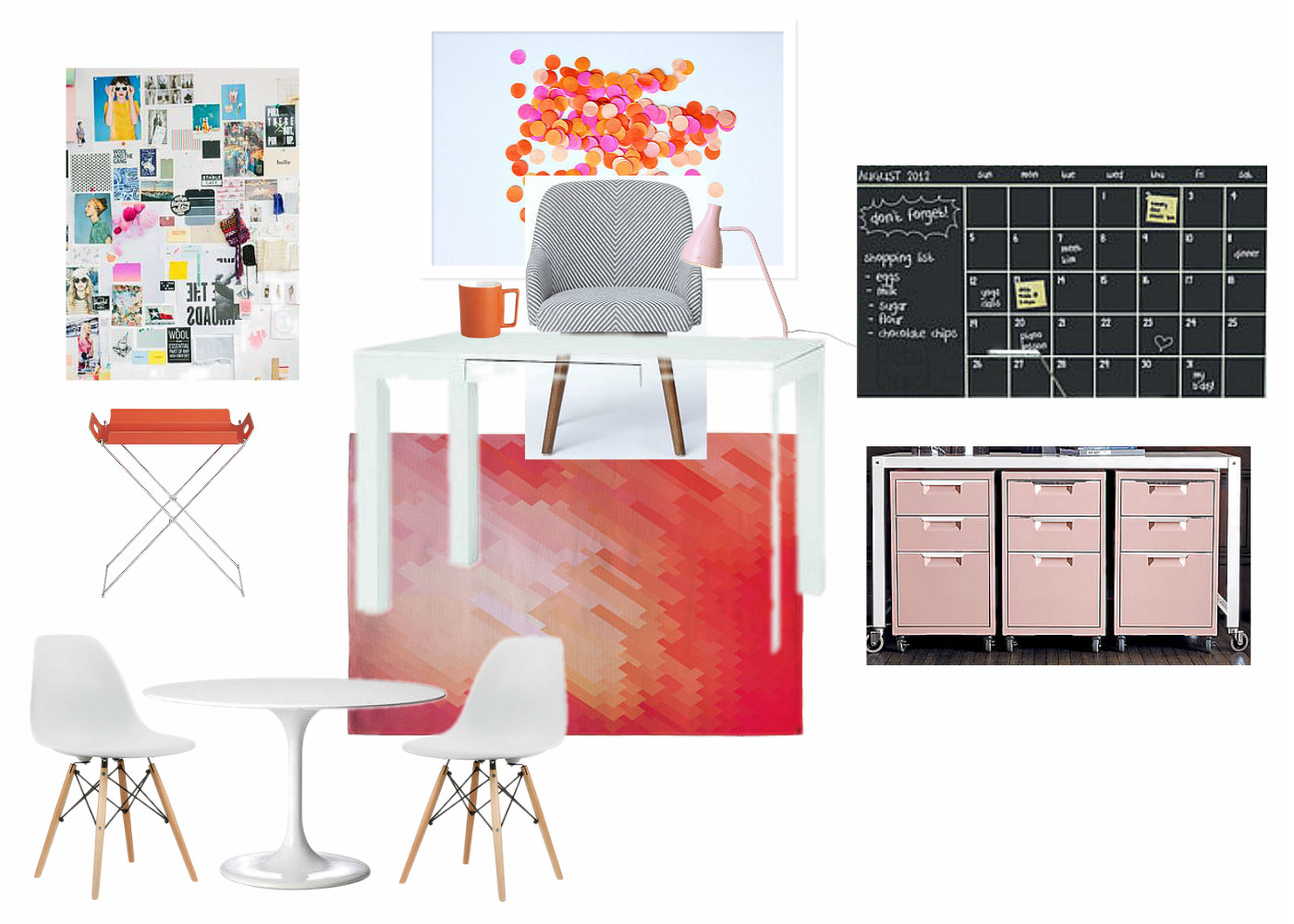 My designs are always meant to serve as inspiration for my clients. I want them to pick what they like best from the design and incorporate their own ideas. I don't often get to see how the rooms ultimately turn out, so it was such a treat to see these photos!
Here is Carmen at her new desk! I absolutely love how they made this gallery grouping of their confetti shots. Didn't it turn out great?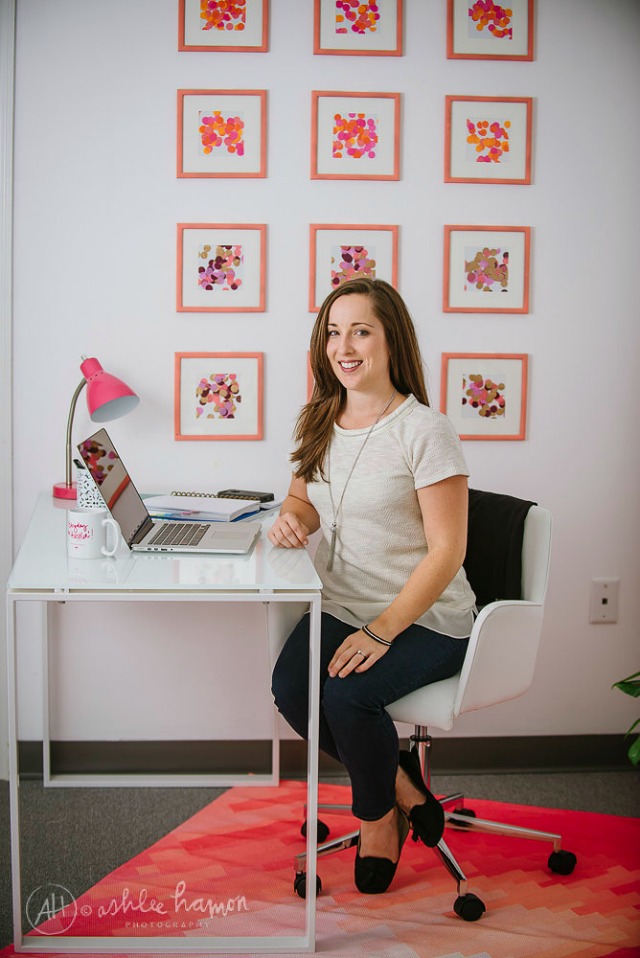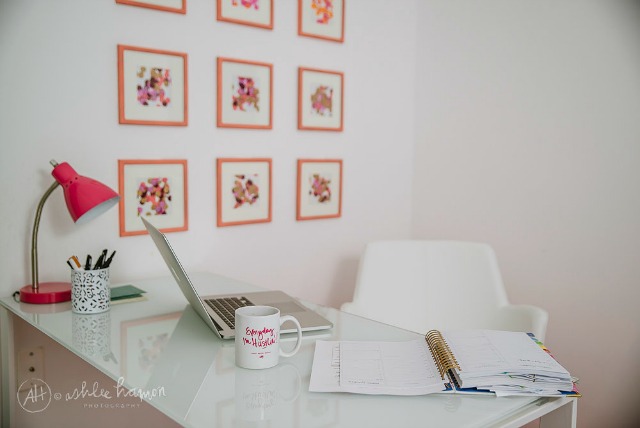 They now have a nice sleek table for meeting with clients. Little pops of pink brighten the room like the desk lamp and this little succulent planter.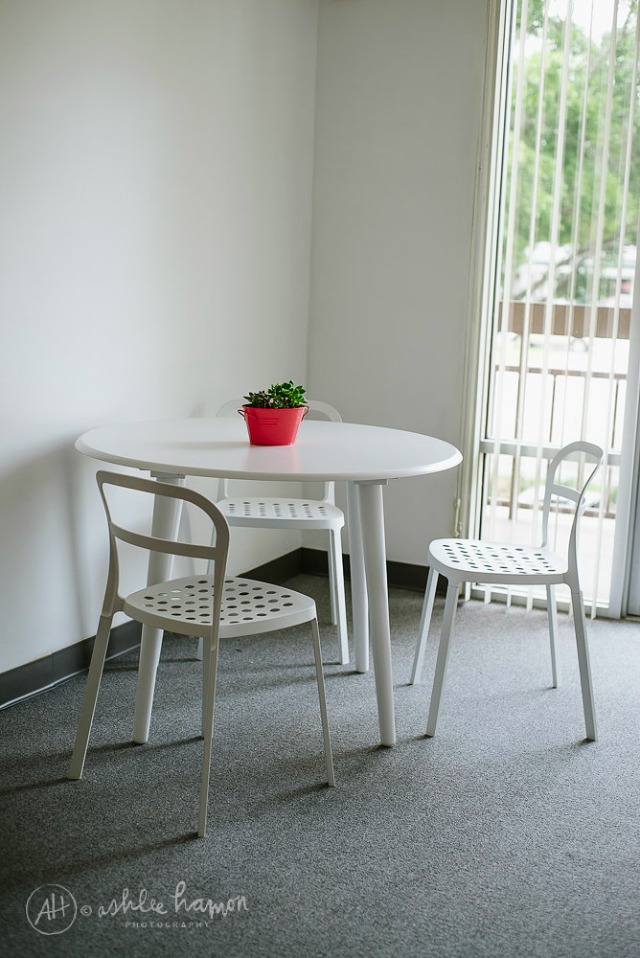 They also added a big chalkboard calendar wall decal for keeping their team on top of upcoming deadlines: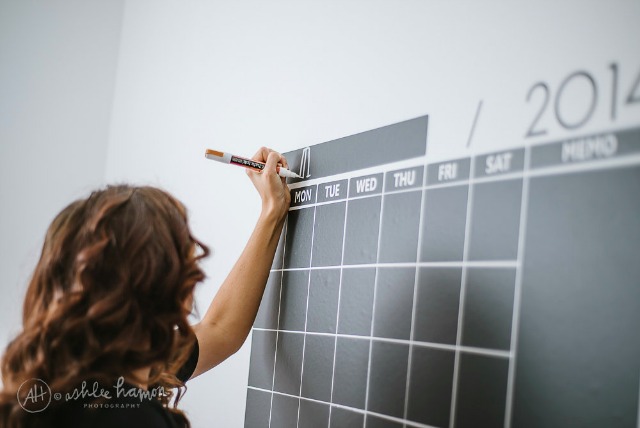 I love this locker storage they incorporated into the room!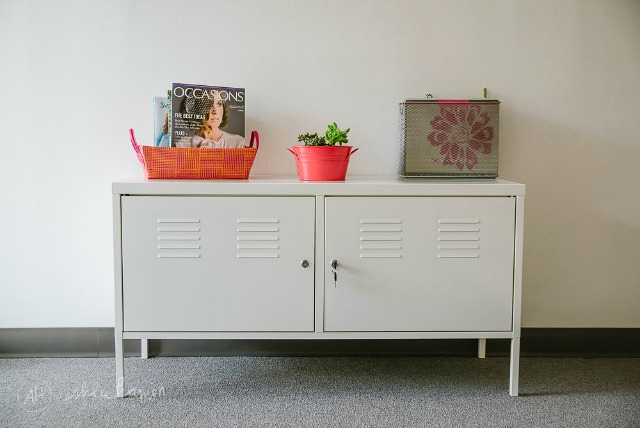 Like the Flair Exchange office design?
Then don't miss the rest of my room makeovers!
All photos by Ashlee Hamon Photography for The Flair Exchange