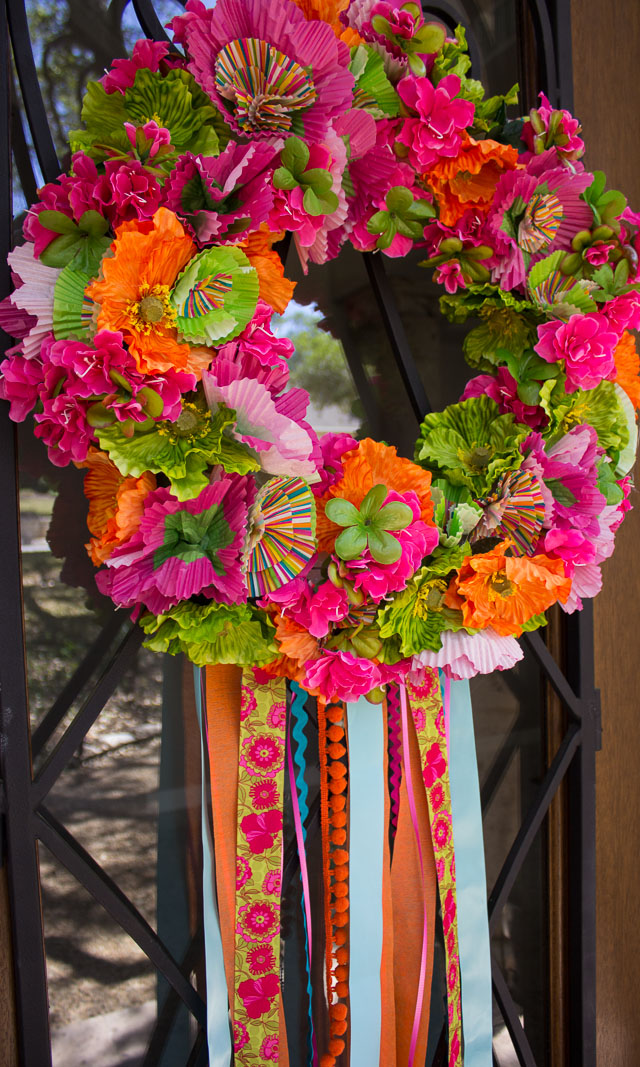 Introducing my DIY Fiesta Wreath. It is inspired by Fiesta – a two week celebration filled with parades, parties, and pageantry only found in San Antonio. It is a celebration that dates back to 1890 to honor the heroes of the Alamo and Battle of San Jacinto. You'll find colorful wreaths like this one hanging on the front door of homes all around the city during that time.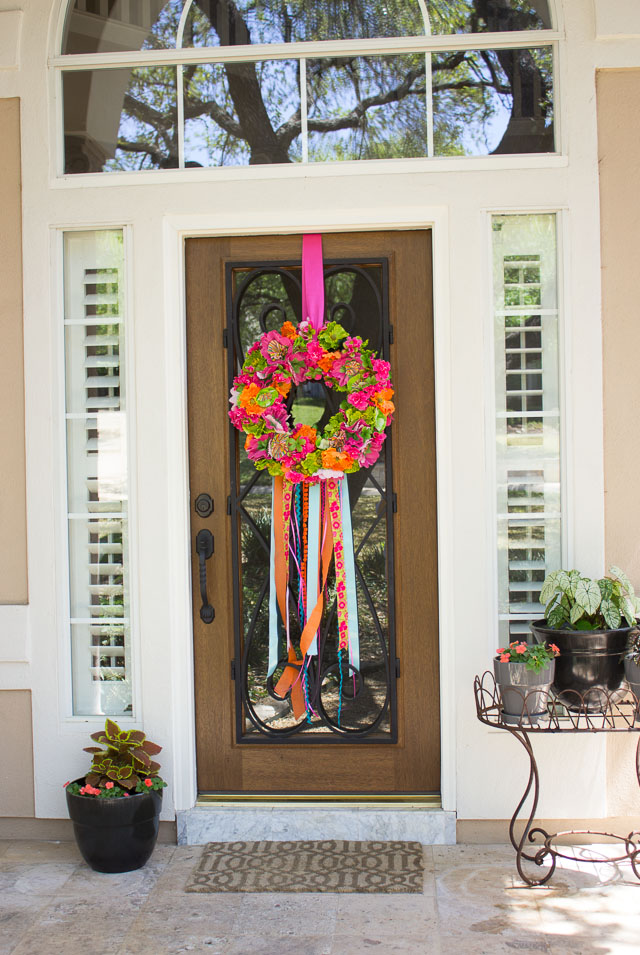 I wanted to put my own spin on the traditional Fiesta wreath so I went with a little different color palette (hot pink, orange, and lime green) and incorporated some simple cupcake wrapper flowers as an alternative to the popular tissue paper flowers.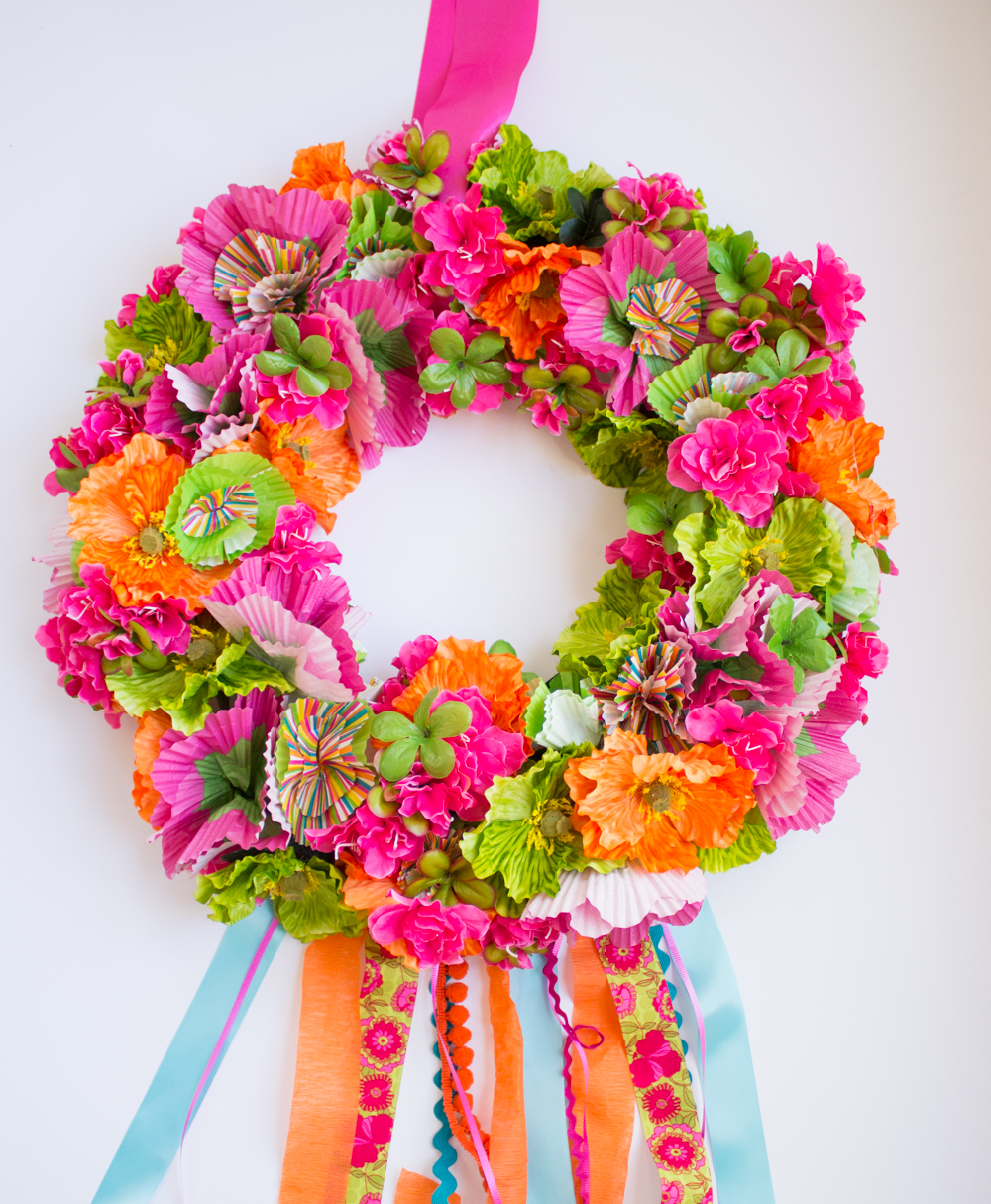 This wreath was a lot of fun to make – it took less than 2 hours and around $20 in new materials. Since similar Fiesta wreaths go for upwards of $150, it was worth the DIY challenge! Even if you don't live in San Antonio, this style of wreath would brighten any door. Here's how you can make your own:
Supplies for DIY Fiesta Wreath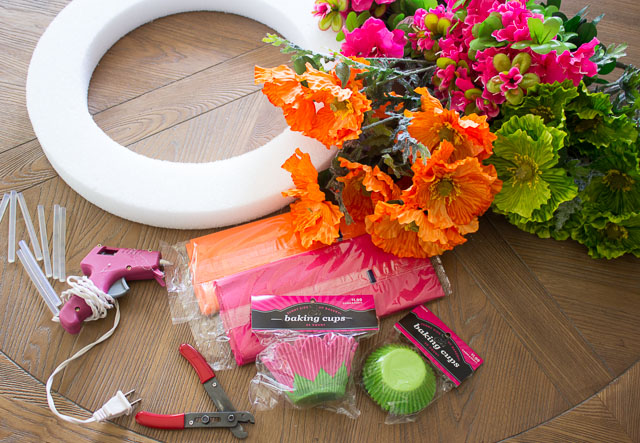 How to Make a San Antonio Fiesta Wreath
Step 1. Cut artificial flowers
Cut the flowers off the bunch using a wire cutter. Leave a couple inches of the stem.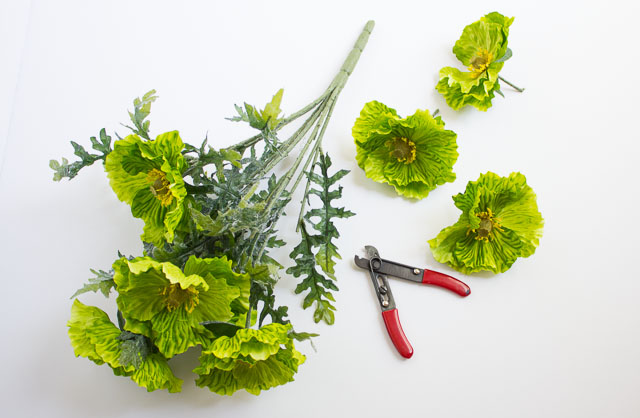 Step 2: Add flowers to wreath
Stick the individual flowers straight into the wreath form – no glue required! This is a fun part for kids to help out with.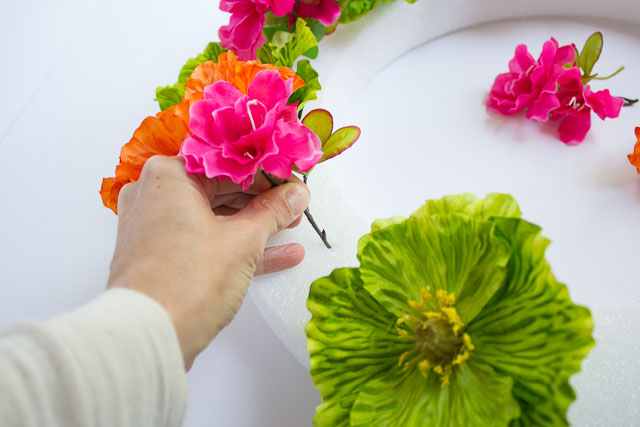 Don't worry about being too precise – just scatter the different flowers around the wreath. You can always rearrange the flowers as you go along to fill in any gaps.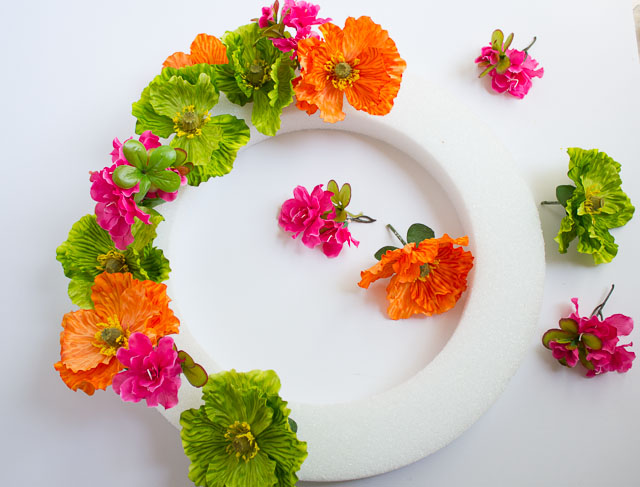 Remember to put flowers on the sides of the wreath so the foam is concealed on the sides as well.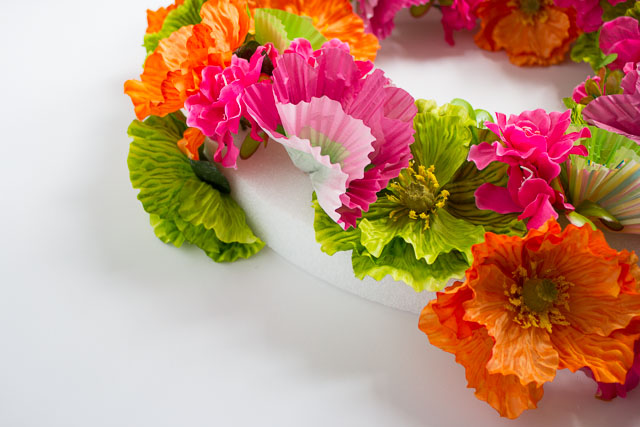 Step 3: Fill in gaps with paper flowers
Add in some cupcake liner flowers with a dab of hot glue. Making these flowers is super easy – you can find the tutorial here. In a nutshell, you flatten the wrappers, stack 2-3 on top of each other with a dab of hot glue in the middle, and then scrunch them up into a flower!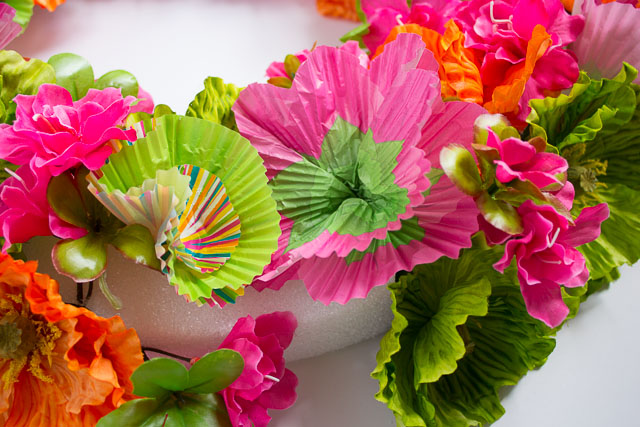 Step 4: Glue ribbons to the base
Once all the flowers are on, hot glue a number of lengths of ribbon to the bottom back side of the wreath. Many of the Fiesta wreaths use just curling ribbon, but I incorporated ric rac, pom-pom ribbon, regular ribbon, and even crepe paper streamers. Like I said, it is a great way to use up ribbon scraps!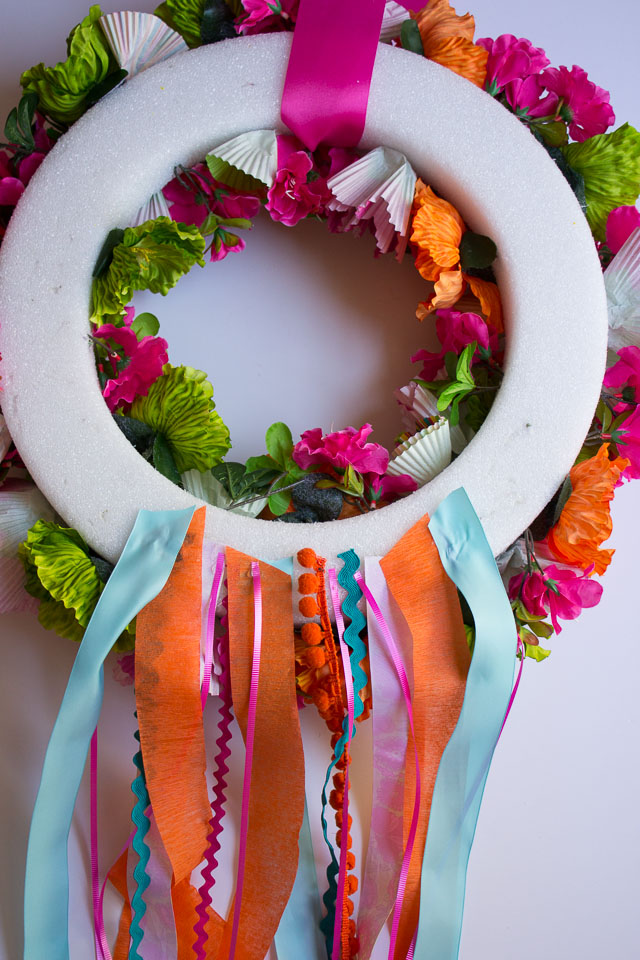 Step 5: Display your fiesta wreath
Hang with a pretty ribbon and enjoy the burst of color on your front door!
Want to make an entire year of wreaths for under $25 each?
Then you need this wreath ebook!