DIY Snow Ornaments
November 25, 2013 | FILED UNDER: Uncategorized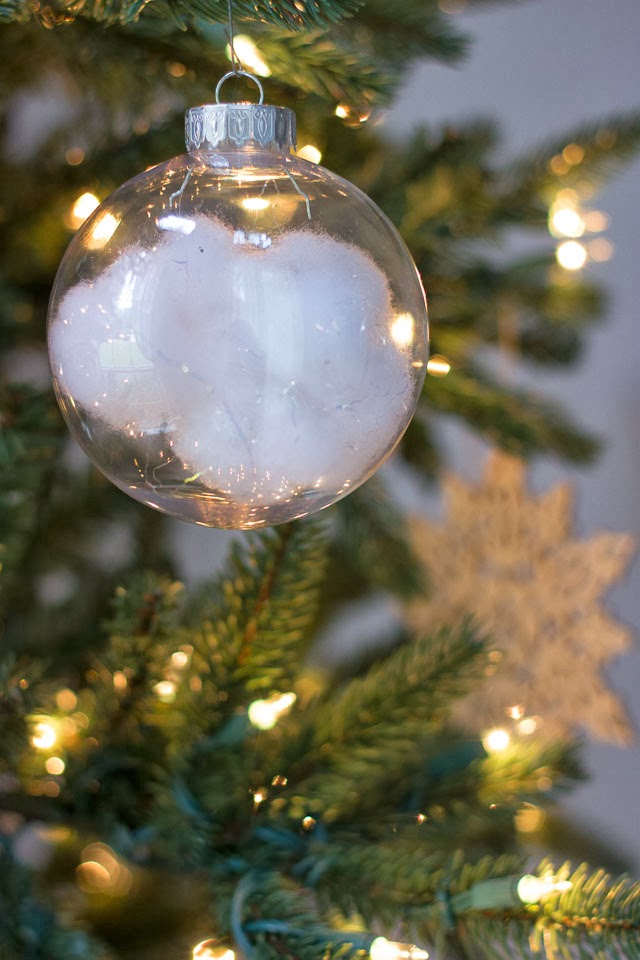 Bring a little "fresh fallen snow" indoors this season with these super simple ornaments!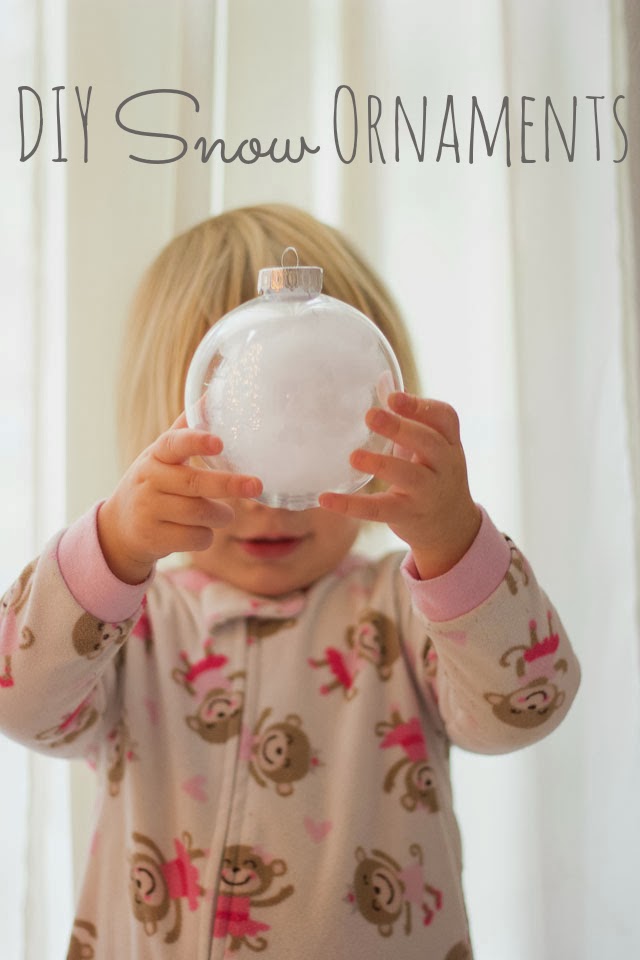 As much as I hate to admit it, I was excited for the 40 degree temps and rain we got in San Antonio this past weekend. It finally started to put me in the holiday spirit – we bought a new (9 foot!!) tree and started to do some decorating around the house. Since it is likely to be our first winter without snow, I want to recreate a snowy Christmas indoors for my girls. I've been playing around with some different snowy crafts. First up are these simple ornaments!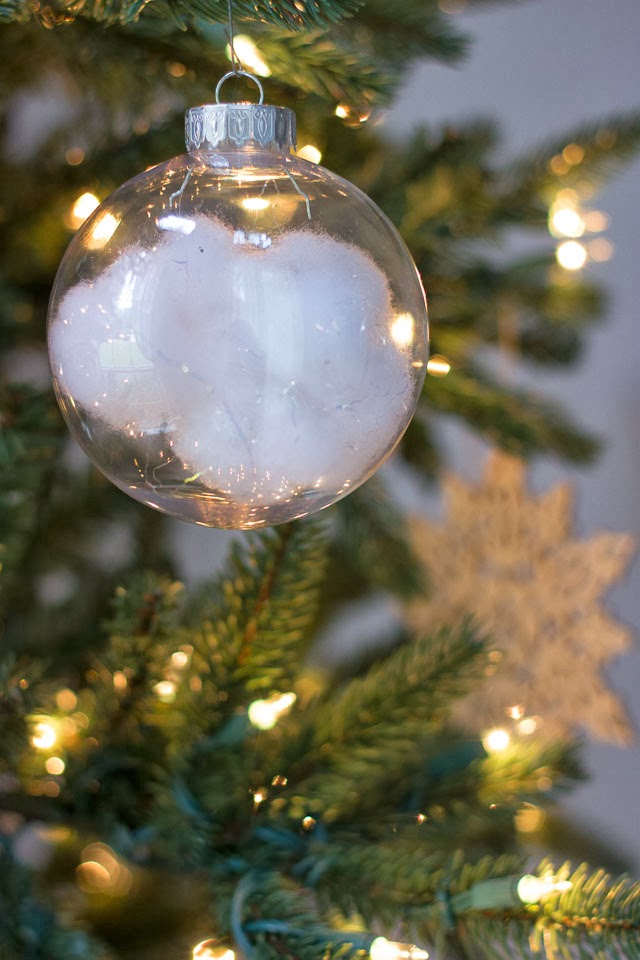 This is a great craft for little kids – my 4 and 2 year old girls actually made all of these. Here's what you need:
Supplies for Snow Ornaments
Polyester fiber fill (I used a bag of Twinkle Fluff Iridescent – purchased at Hobby Lobby for $3)
Clear ornaments (I used plastic ornaments to avoid them shattering when touched by little hands! I found ones at Hobby Lobby for only 50 cents to $1 a piece)
That's it! It costs around $1 an ornament to make and literally takes seconds to fill. Both my girls had fun with this task.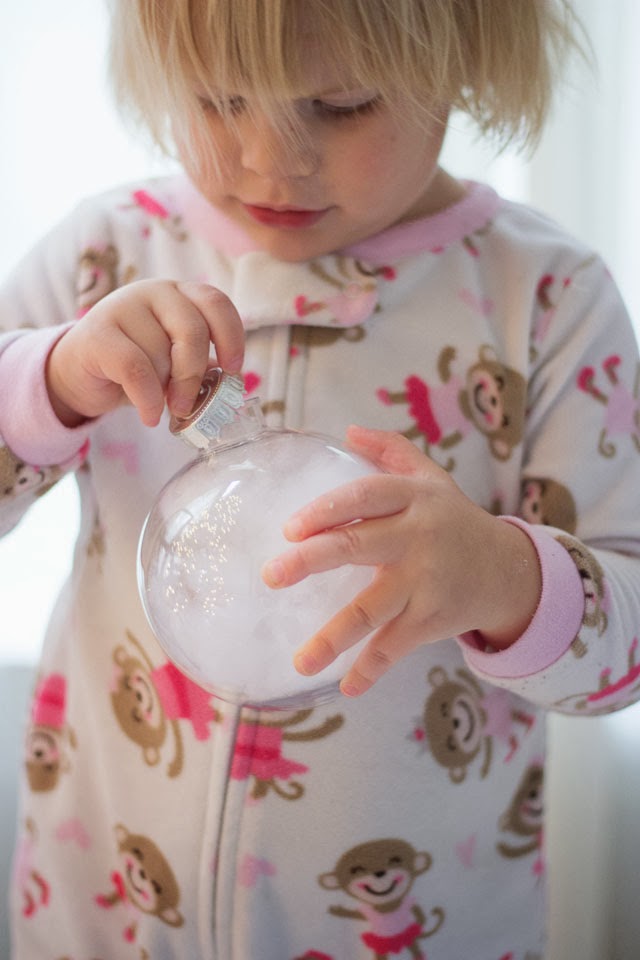 All you need is to take a handful of fake snow and stuff it into the top of the ornament, then replace the top. Try to leave some room around the snow for the light to filter through. The snow I found had some iridescent strands which look pretty glimmering in the light.