Thanksgiving Table Runner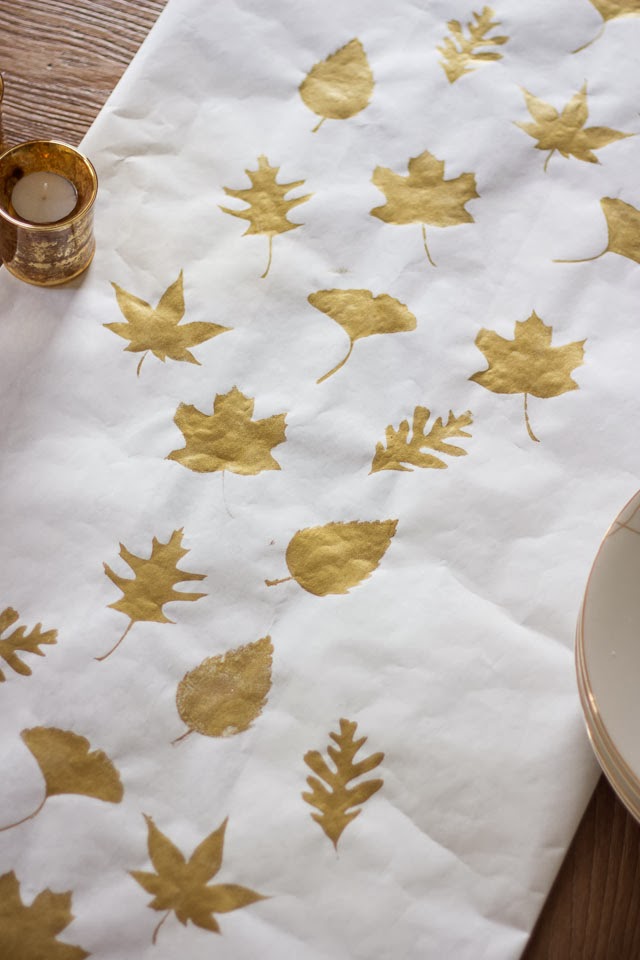 Here's a last minute DIY project for you to try out this weekend!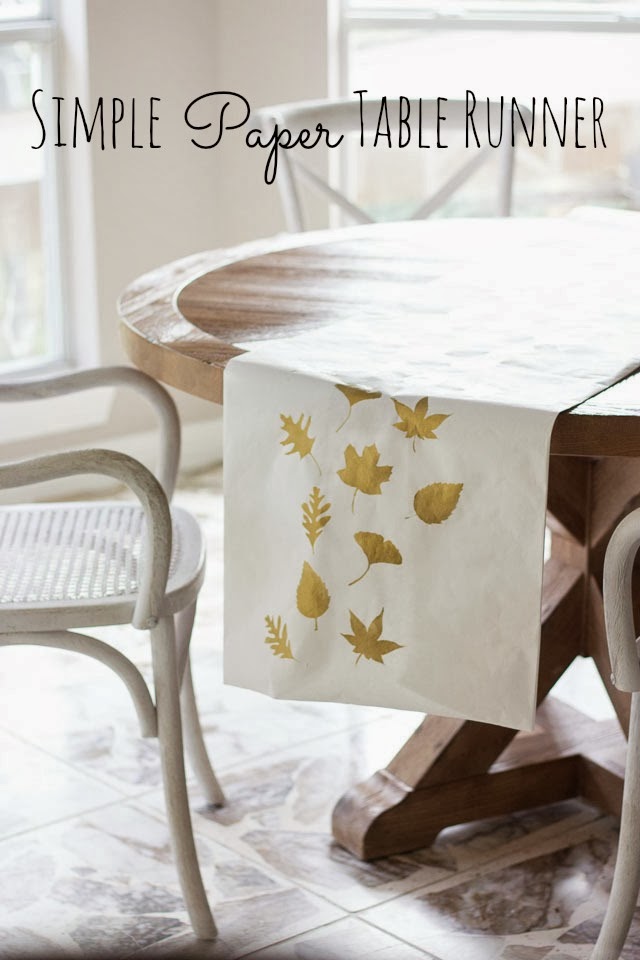 When it comes to holiday meals, I'm a big fan of a paper table runner in place of a traditional tablecloth. It costs next to nothing to make, the DIY options are endless, and you can just roll it up and throw it away after a meal.
This latest runner uses a roll of butcher paper, some leaf stencils, and gold craft paint: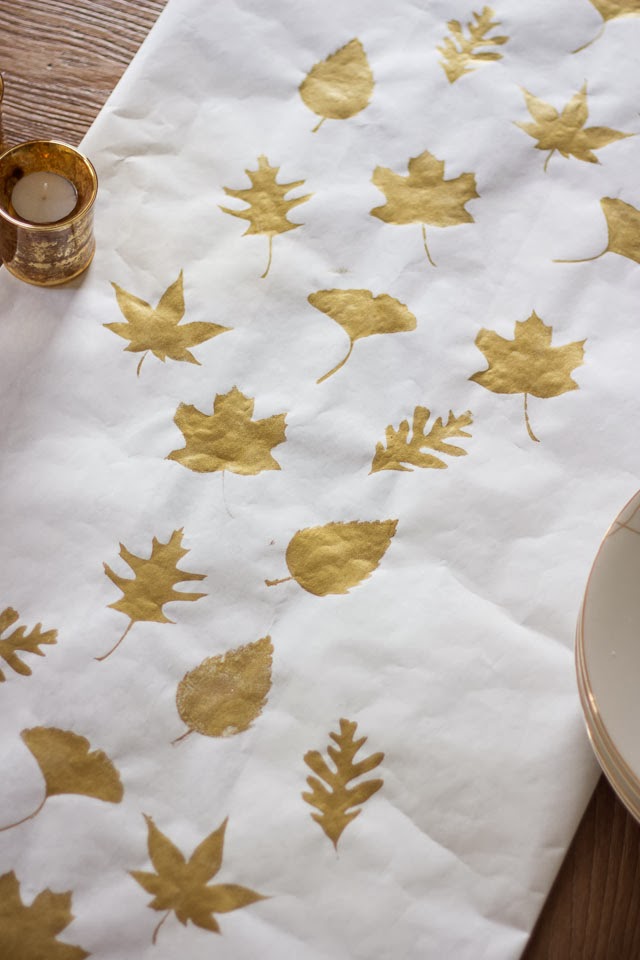 Supplies for Stenciled Table Runner
Roll of butcher or kraft paper
Leaf stencil from your local craft store (I used these great leaf stencils provided by Stencil 1.)
Craft paint in your choice of colors (I used metallic gold)
Foam brush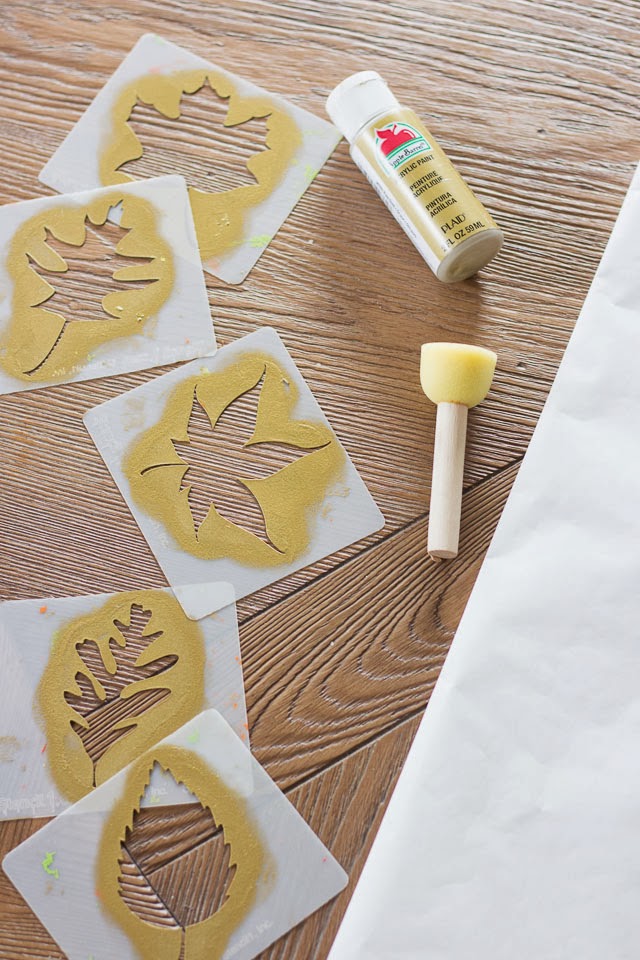 How to Make Stenciled Table Runner
1. Unroll your paper and cut to size to fit your table. Be sure to allow a little extra to hang off each edge of the table. Depending on the width of the paper you may want to fold it under to make the runner narrower. Handle the paper with some care to avoid putting too many wrinkles in it.
2. Using your stencil and craft paint start making whatever pattern you want down the middle of the runner. I chose to scatter my different leaves down the middle, all heading in the same direction.
3. Let dry and roll up the runner until you plan to use it!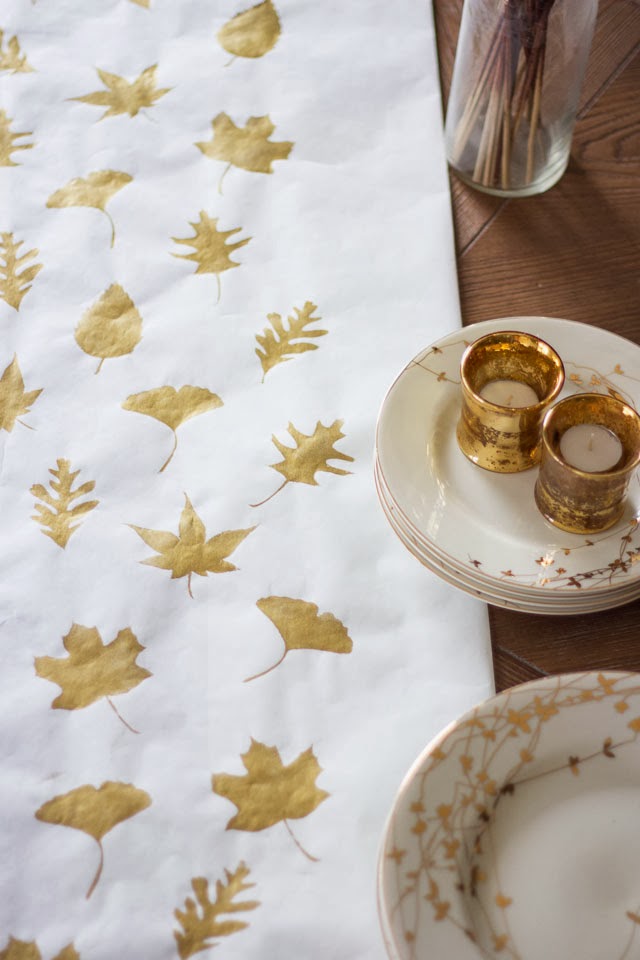 It took me about 1 hour to stencil this runner. If you can't find a leaf stencil get creative with all the different  shapes, messages, etc. you could stencil on there.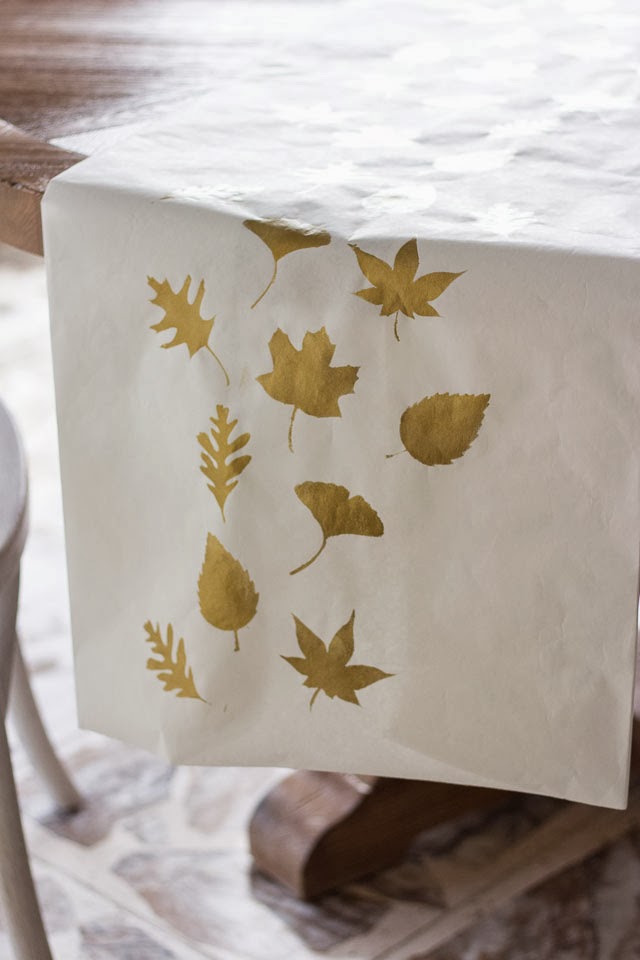 One more idea – for a super quick Thanksgiving runner, just leave the butcher paper blank and leave out markers for your guests to write down what they are thankful for!
Stencil 1 provided the leaf stencil used in this post.