Pom-Pom Balloons!
June 26, 2013 | FILED UNDER: Uncategorized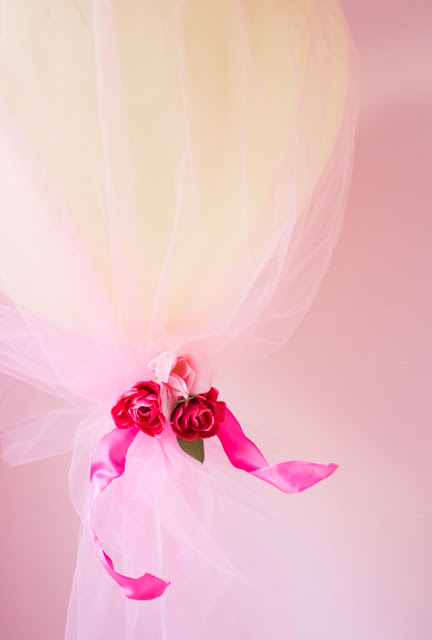 These pom-pom balloons just might be my favorite DIY yet. Who would've thought that you could hot glue things onto a balloon without it popping? I figured it was worth a try. 🙂
Hot glue
and
balloons
may sound like a precarious combination, but I promise you it works. I've made two bunches of these without a single balloon popping…and the results are so fun!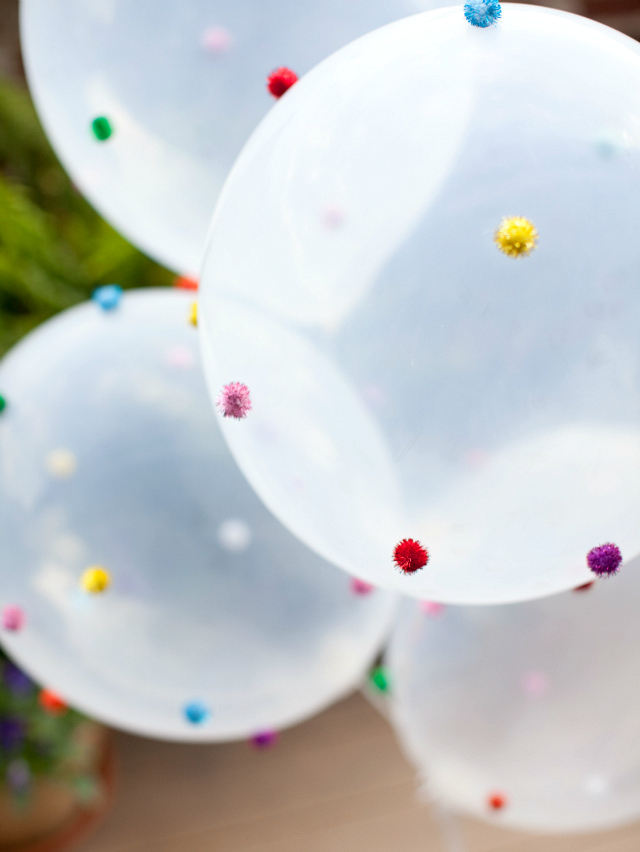 I first made these for our
going away party
, but was having too much fun at the party to get any good photos of them. So I made another round the other day. It took 15 minutes. Especially if you have your own
personal balloon tank
. I always have one of
these
on hand! Here's a secret: use your 40% off coupon at Michael's to buy your balloon tank!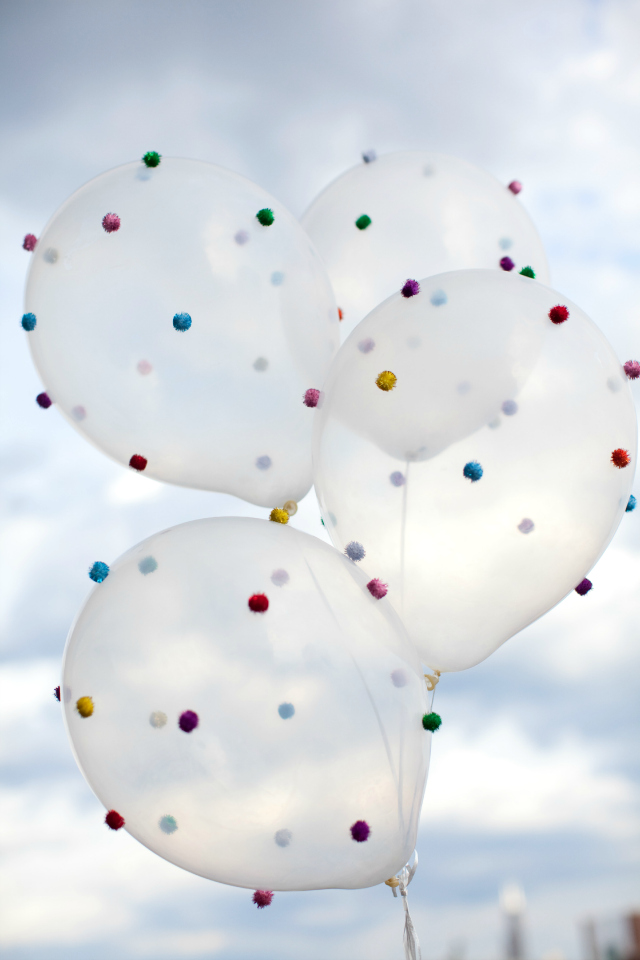 Supplies for Pom-Pom Balloons

How to Make Pom-Pom Balloons
It is as simple as putting a small dab of hot glue on a pom-pom and sticking it on the balloon! I used a variety of colors and stuck them on randomly until it was well covered.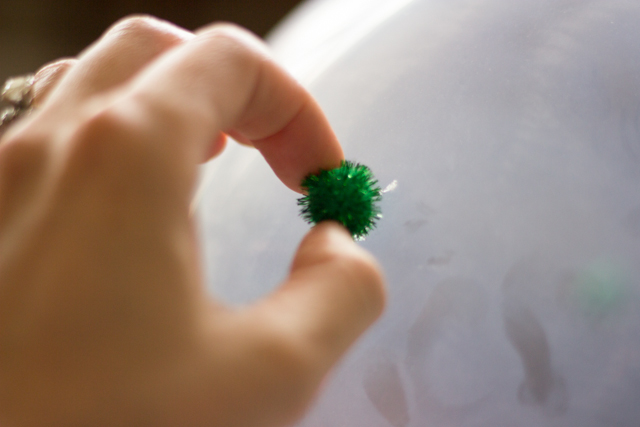 These were so easy to make I can see myself making lots of different versions of these for parties down the road.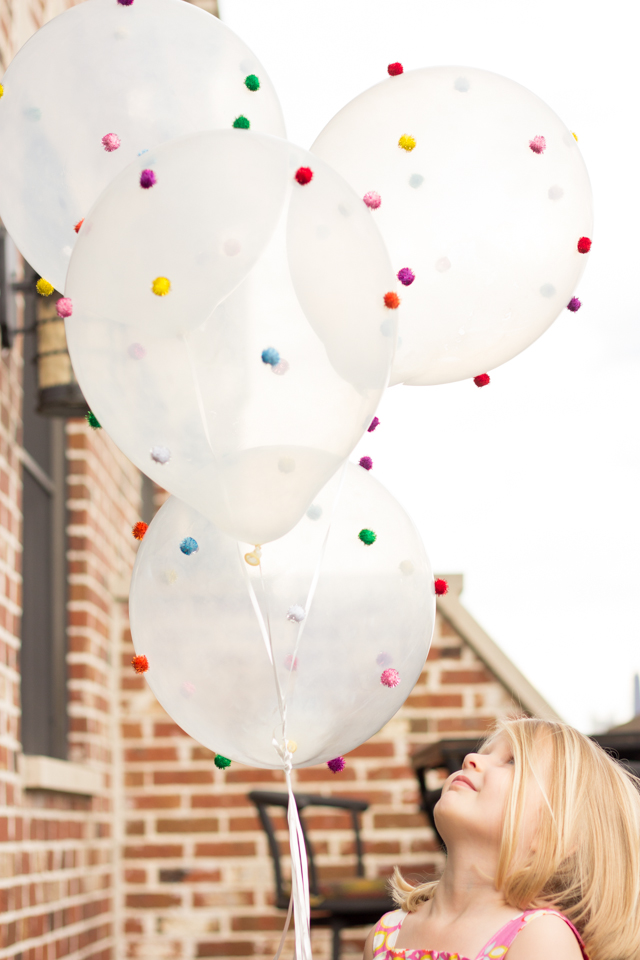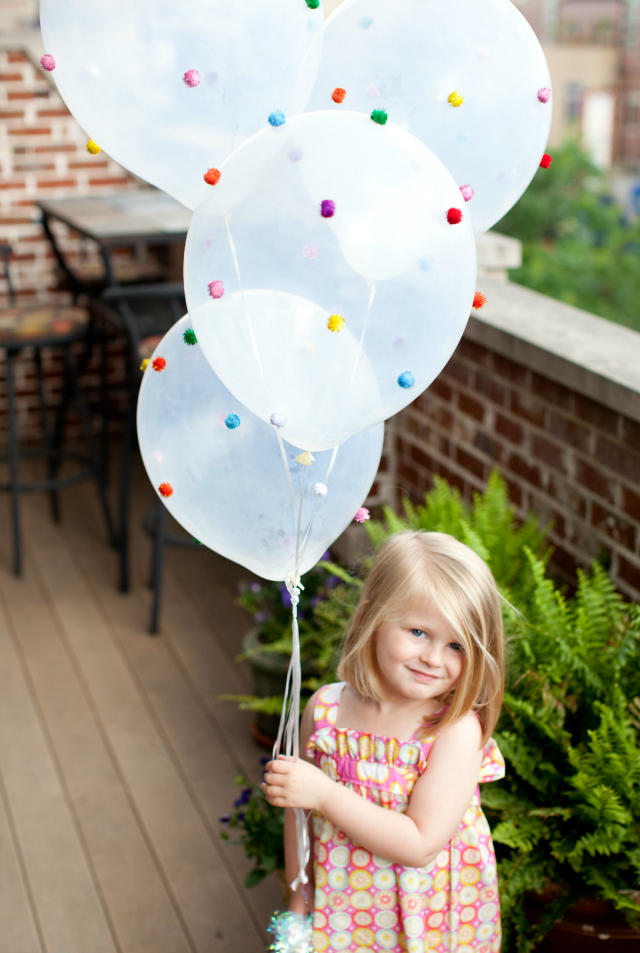 If you're looking for my tulle covered balloon tutorial, click here!