San Antonio Kitchen Inspiration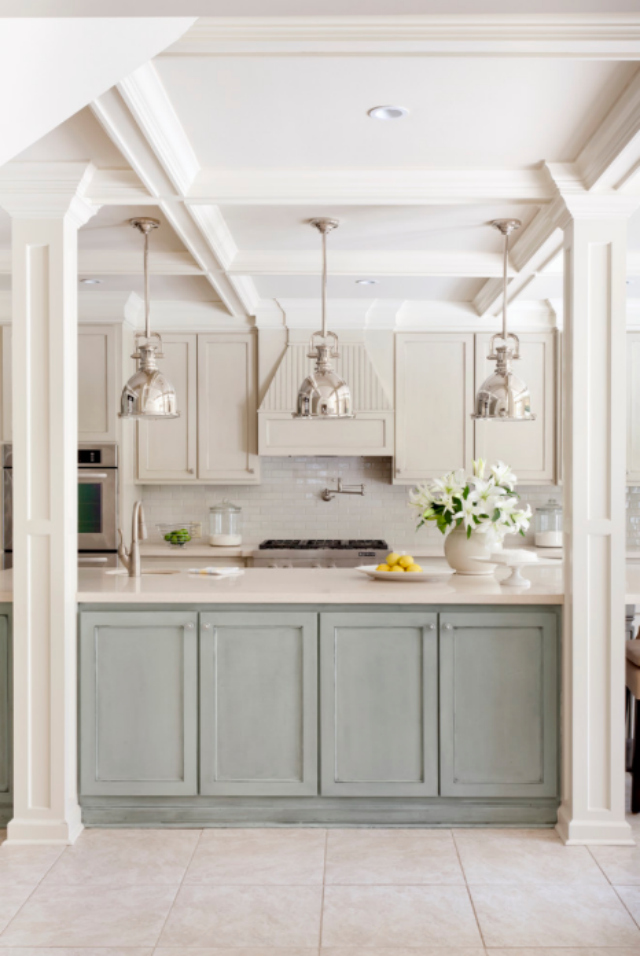 I had ripped this image out from the March 2010 issue of Better Homes and Gardens – long before I knew I would actually have a chance to remodel a kitchen – I had just saved it as a 'someday kitchen'. I loved the warm feel, the mix of materials, the color of the cabinets and the look of the pendants. While I couldn't have the vaulted ceilings and beams (I wish!) in my current kitchen, I wanted to achieve a similar feel.
Maybe not the most creative or original approach to want to copy a single kitchen, but I knew if the final product looked something like that I would not be disappointed. Along the way, I collected other images of kitchens that caught my eye, like this one with an eclectic feel:
In addition to gray cabinets, we knew we wanted some contemporary pendants above the counter. Our current kitchen didn't have any pendant lighting.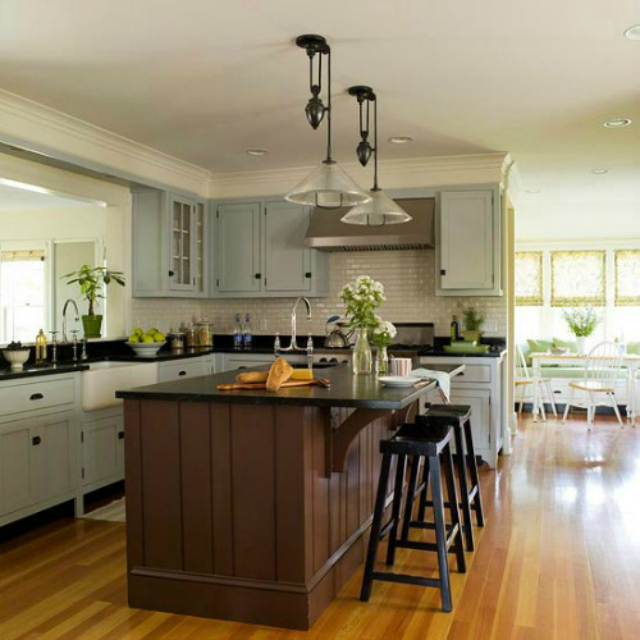 I was pretty sold on having a subway tile backsplash as well. I know it is used a lot but there is something so sleek and (I hope!) timeless about it that I love.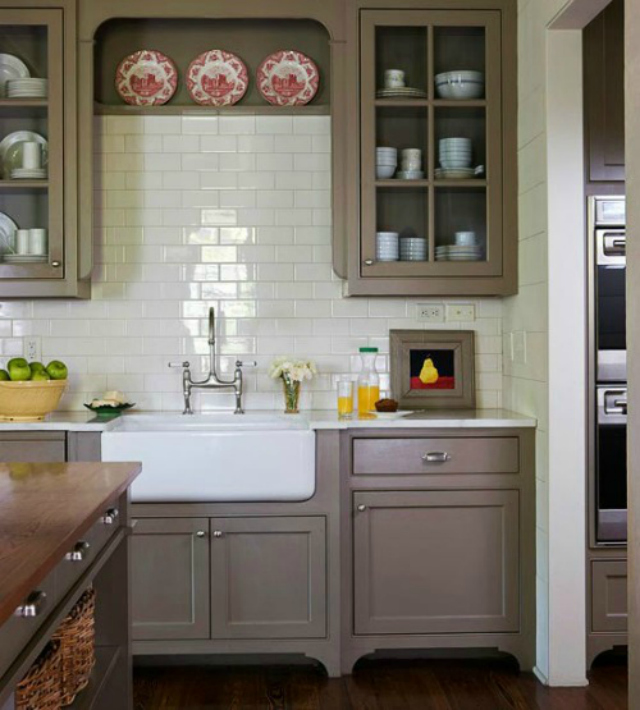 Lastly our kitchen cabinets were calling out for some pretty hardware like these: