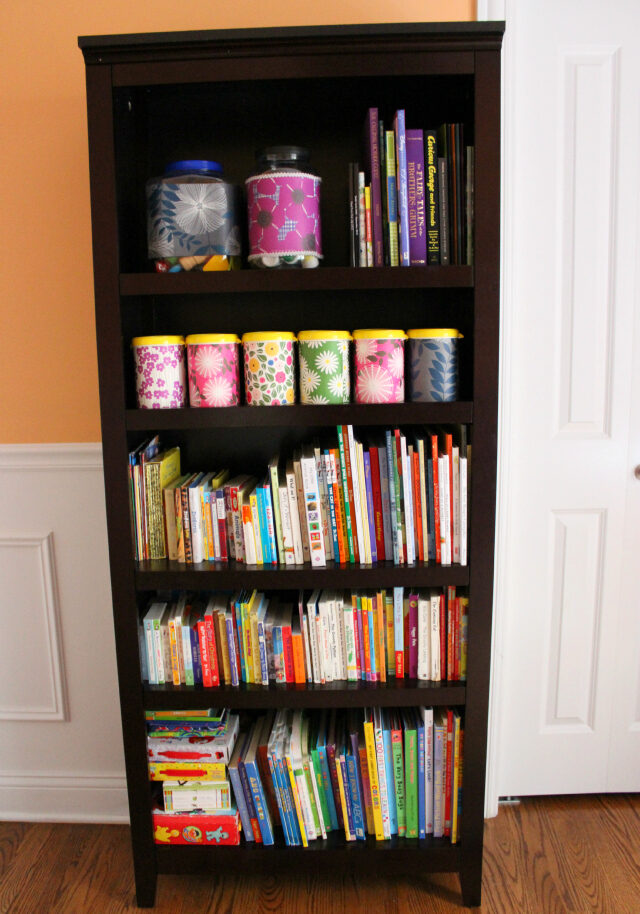 The transition from safari nursery to colorful playroom is finally complete. Introducing Stella and Hazel's new playroom!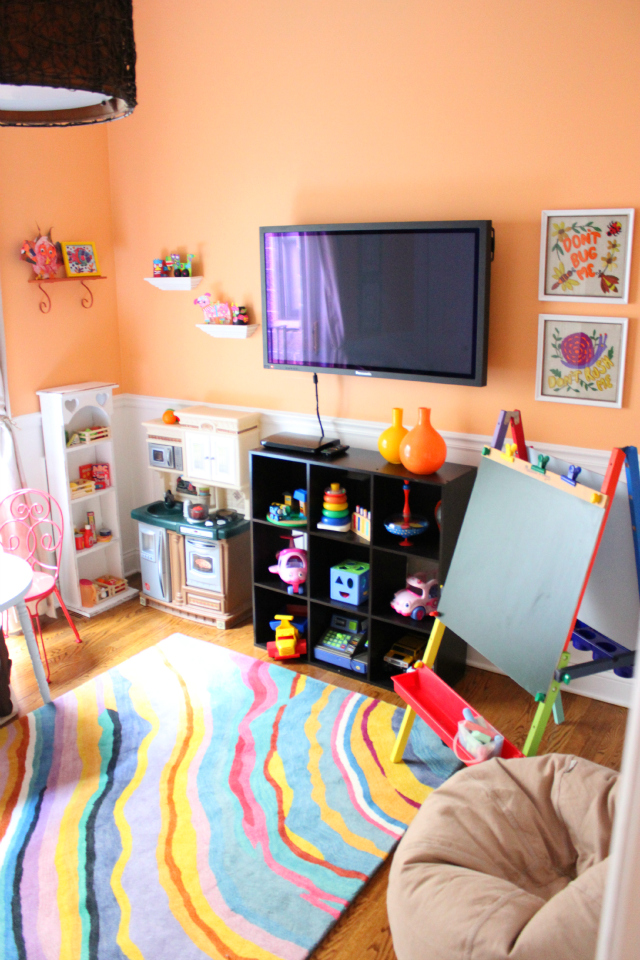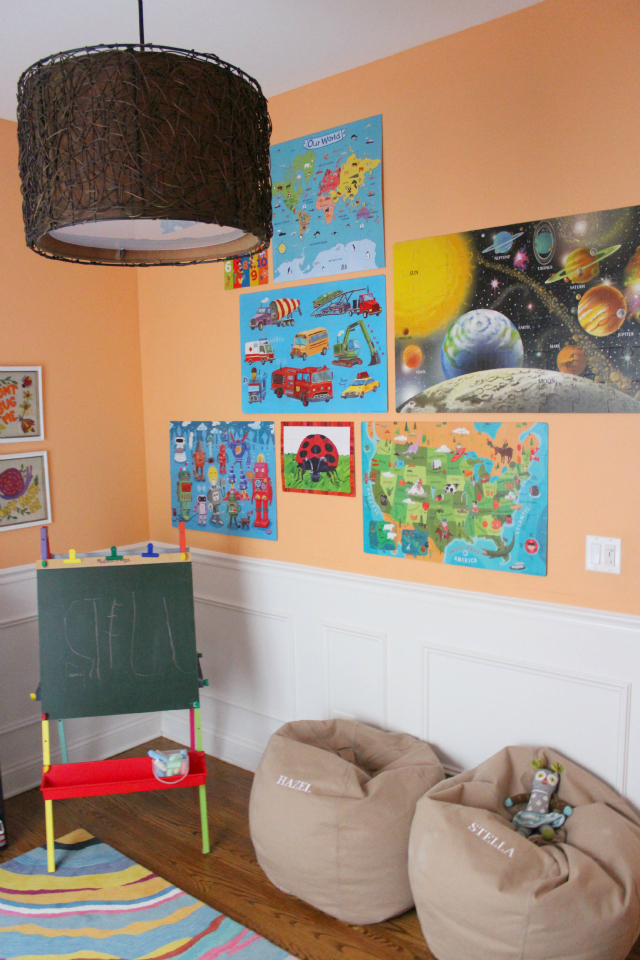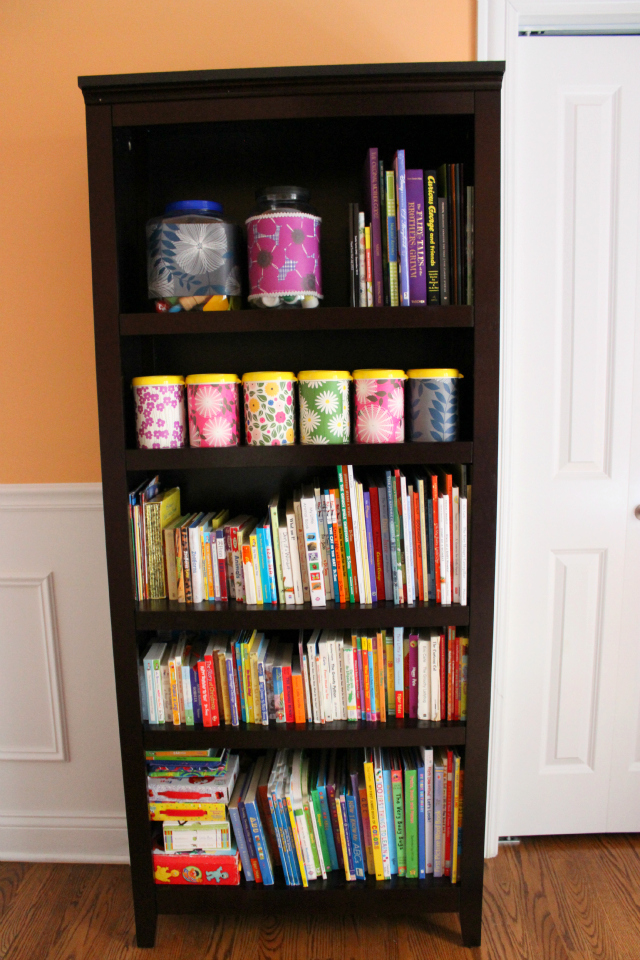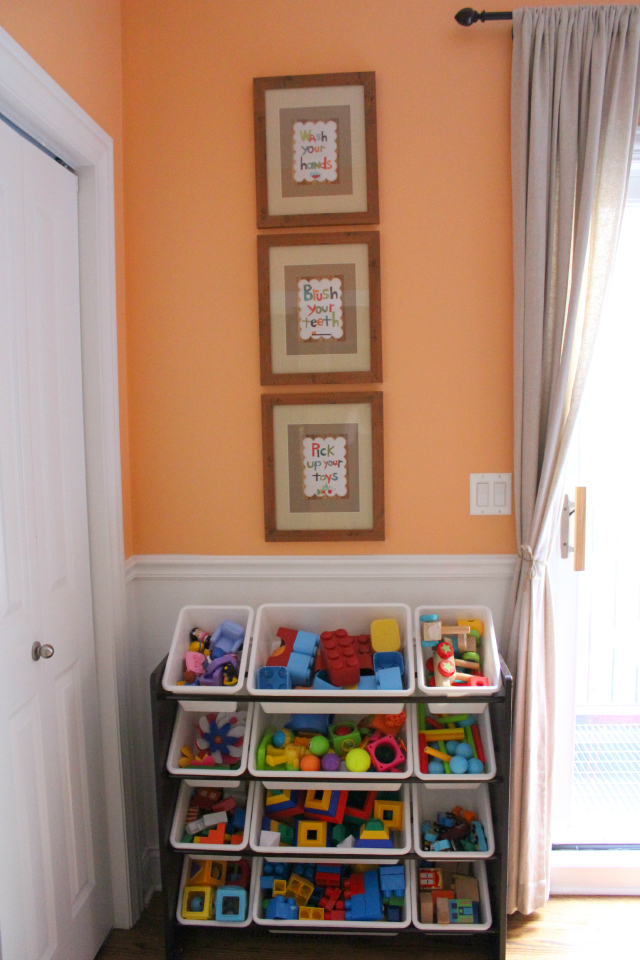 The room was inspired by this brightly colored rug from The Land of Nod. I love color and this rug is bursting with it. When I told The Land of Nod about my plans for the playroom they generously agreed to contribute the rug for the project – thanks guys!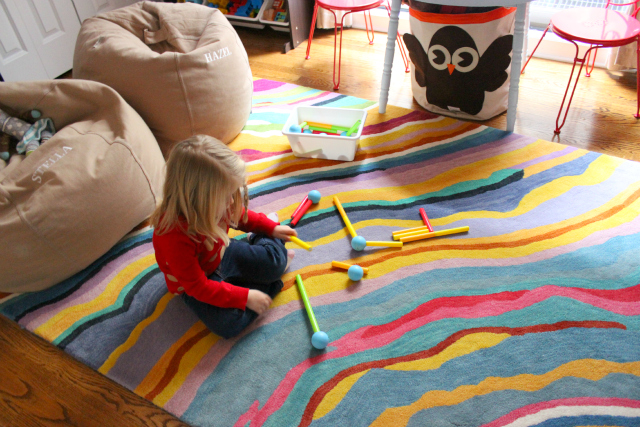 I love The Land of Nod stuff so much, I purchased several other things for the room such as these gorgeous red looking glass chairs…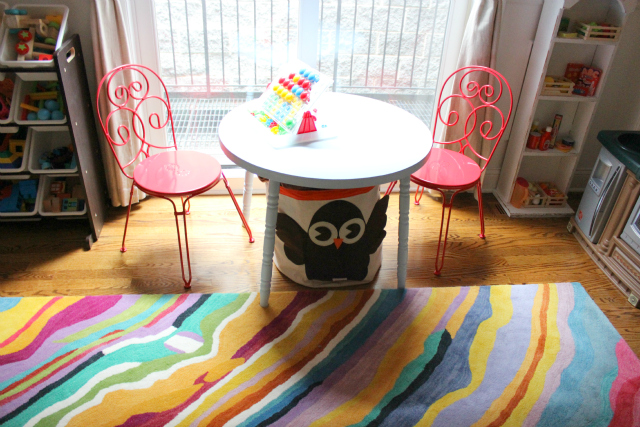 …the girls' comfy personalized bean bags that they love to lounge on while reading or watching their favorite shows…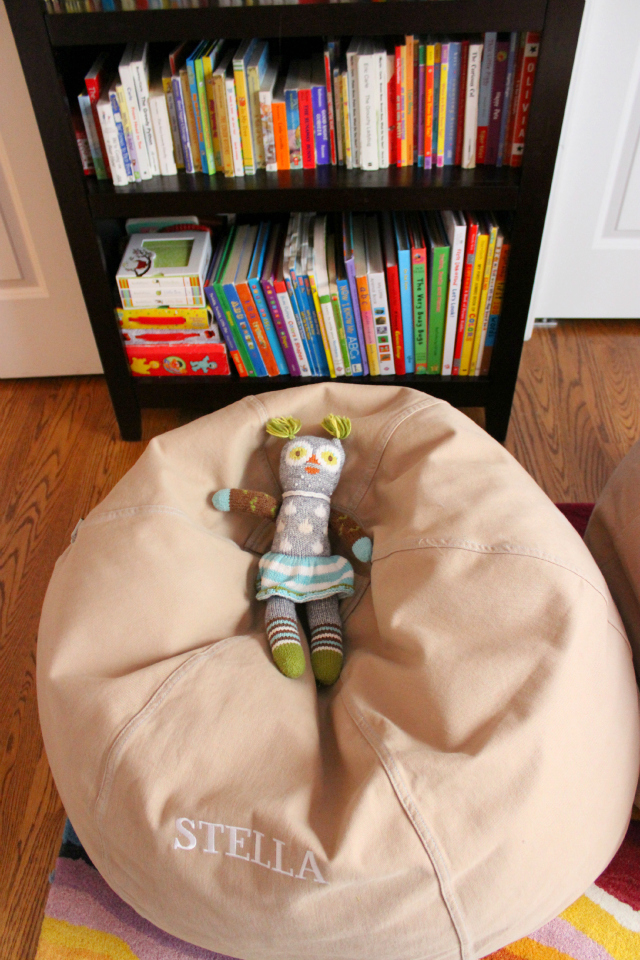 …and some of The Land of Nod's colorful puzzles for the gallery puzzle wall.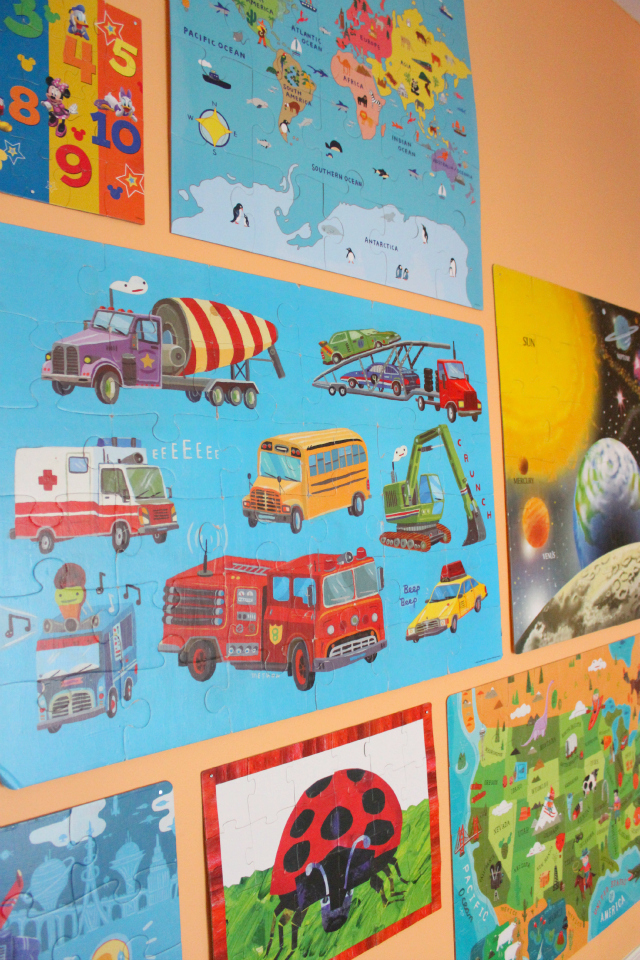 Wall Art
In addition to the puzzle wall, I incorporated some vintage crewel pieces that make me smile, shelves to hold Stella's craft projects, and a few framed 
wall cards
with cute sayings like "Pick Up Your Toys":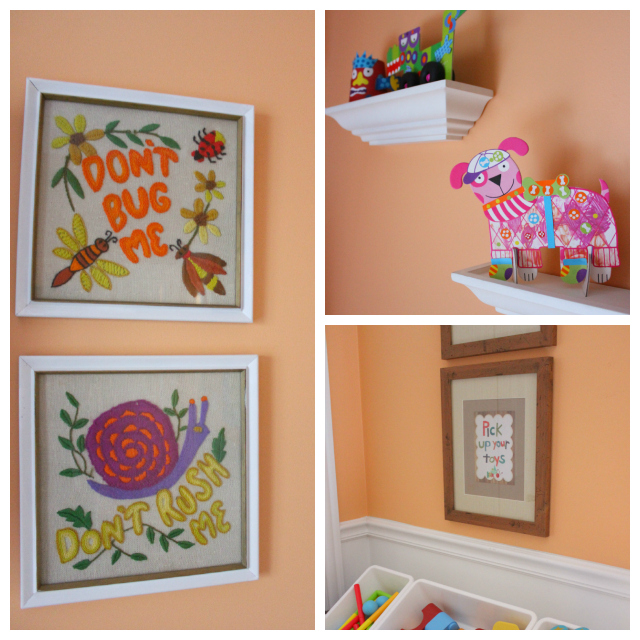 Toy Storage
My favorite part of the new toy room is all the easily accessible toy storage (so much better than shoved into the corner of our living room!). I particularly love this
espresso and white toy bin
from Tot Tutors. It makes clean up quick and the girls can easily carry a bin out to the living room if needed.
The colorful containers on the bookshelf hold all of their art supplies. Find out
how I made them
!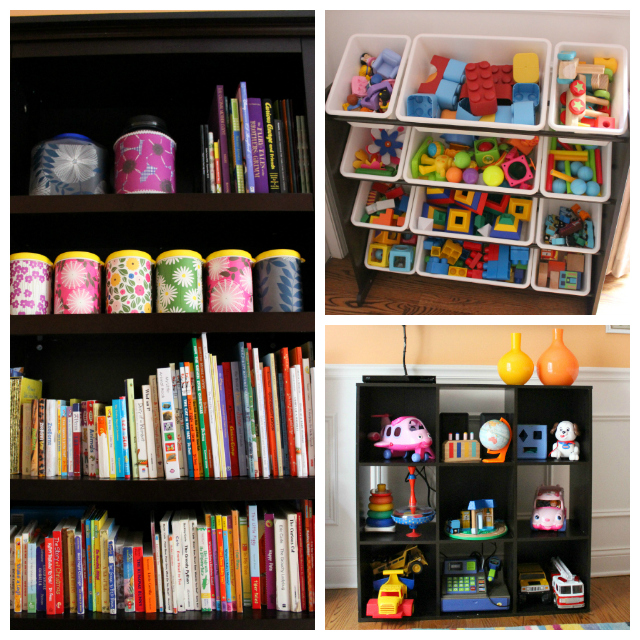 Play Spaces
I also love all the extra play space the room affords. In addition to the nice rug to play on, the girls spend a lot of time drawing on the easel (see
how I revamped a garage sale find
!), at their play table, and on their comfy bean bags: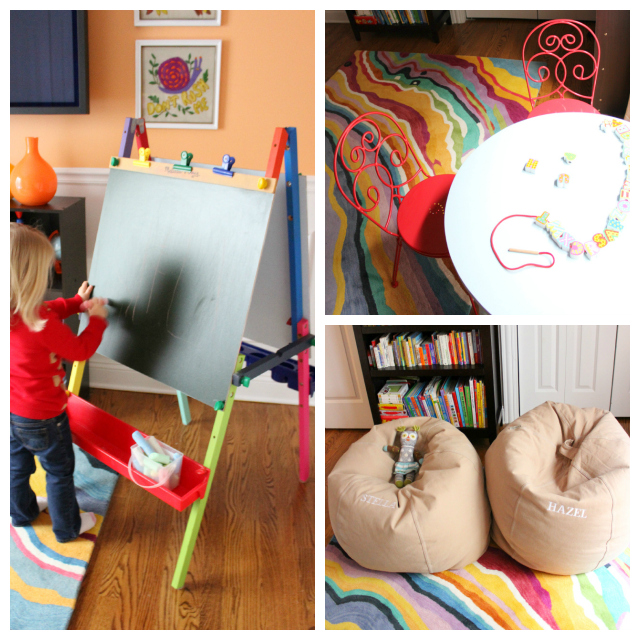 My girls are happy to have a space of their own to play in, and I'm happy to be able to shut the door on the mess at the end of the day!