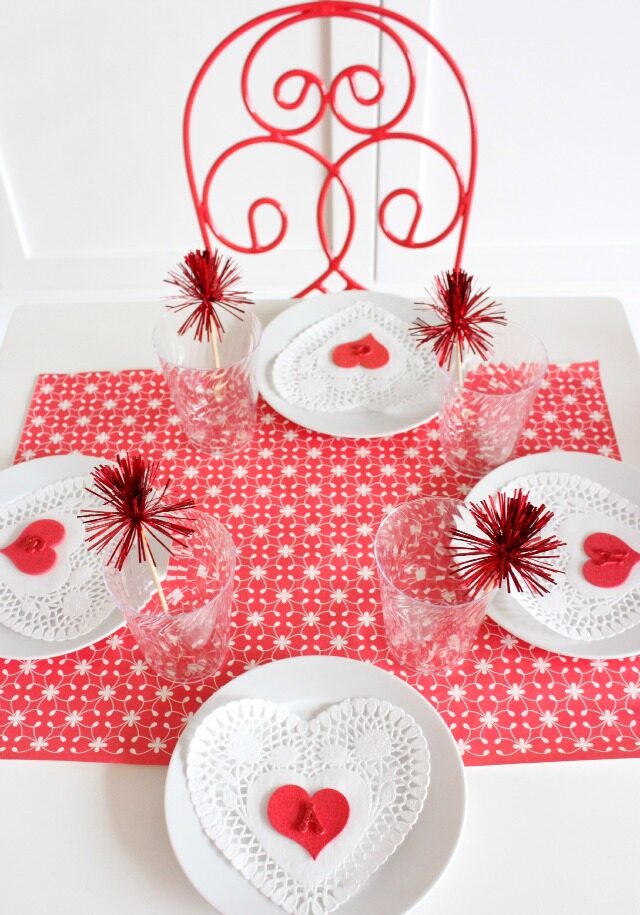 Stella and Hazel had a little Valentine's party with their friends today. I saw it as a great excuse to do a mini tablescape. 😉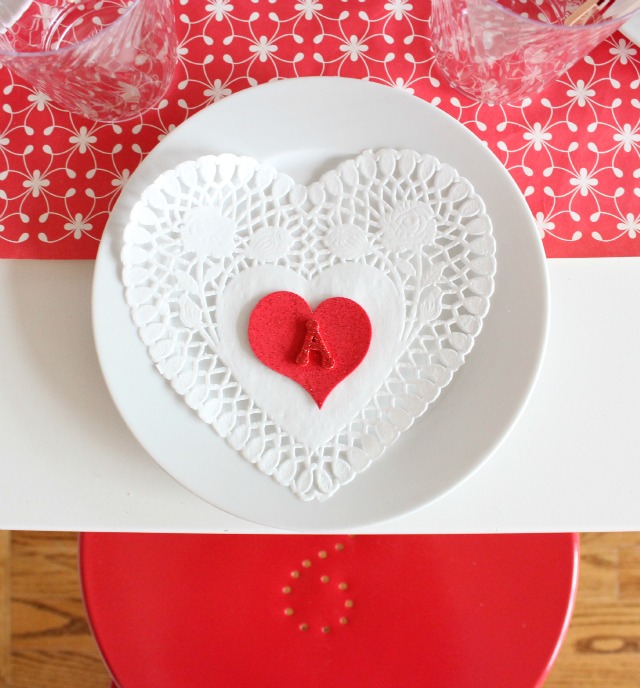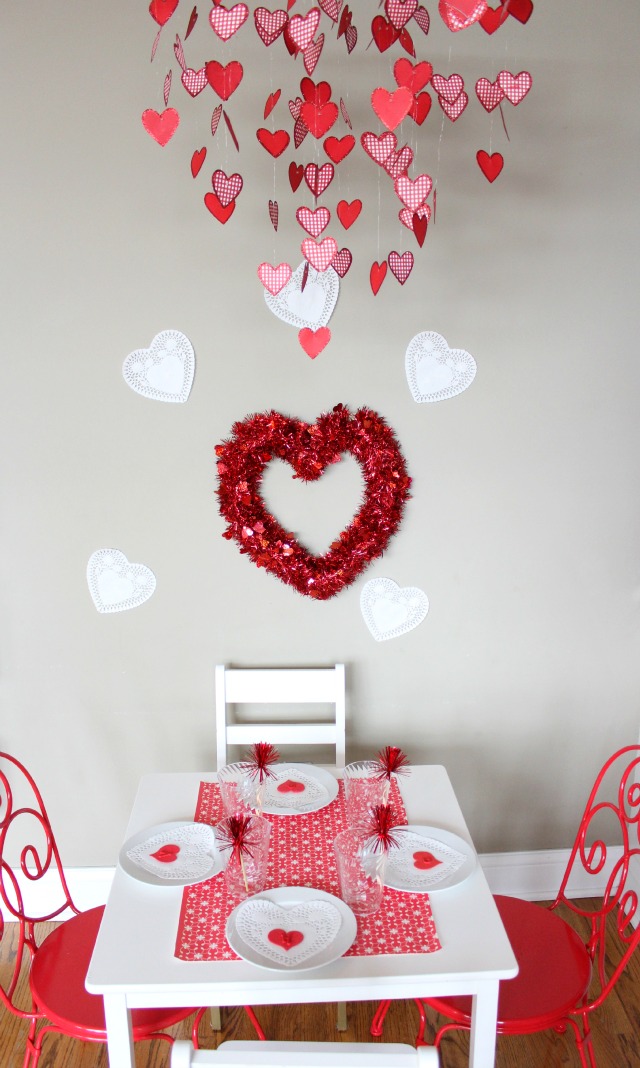 I didn't buy anything new for it, but rather pulled it together from odds and ends I'd saved from past Valentine's Days. I purchased the cute heart mobile from
PB Kids
last year, my
pom-pom heart wreath
replaced this metallic one on the door this year, so I found a new use for it by taping it on the wall with a few doilies. The girls' new
Land of Nod chairs
for the
playroom
added the perfect touch of red!
I picked up these fun drink stirrers at Target's after-Christmas clearance sale for 70% off! Tip – if you see items like this on clearance that can be repurposed for all different occasions, buy them up!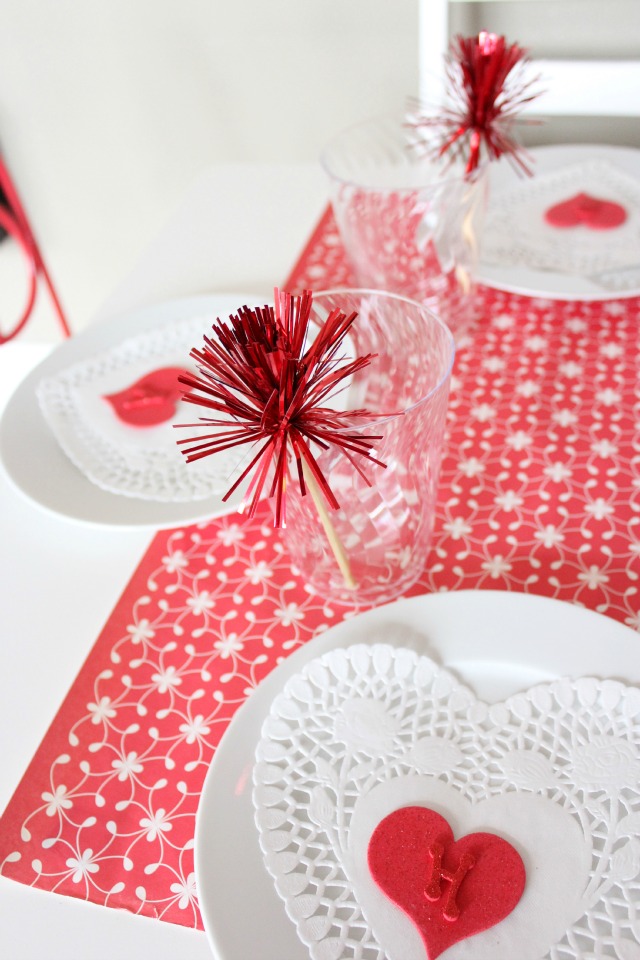 The makeshift table runner is a piece of Snow and Graham wrapping paper.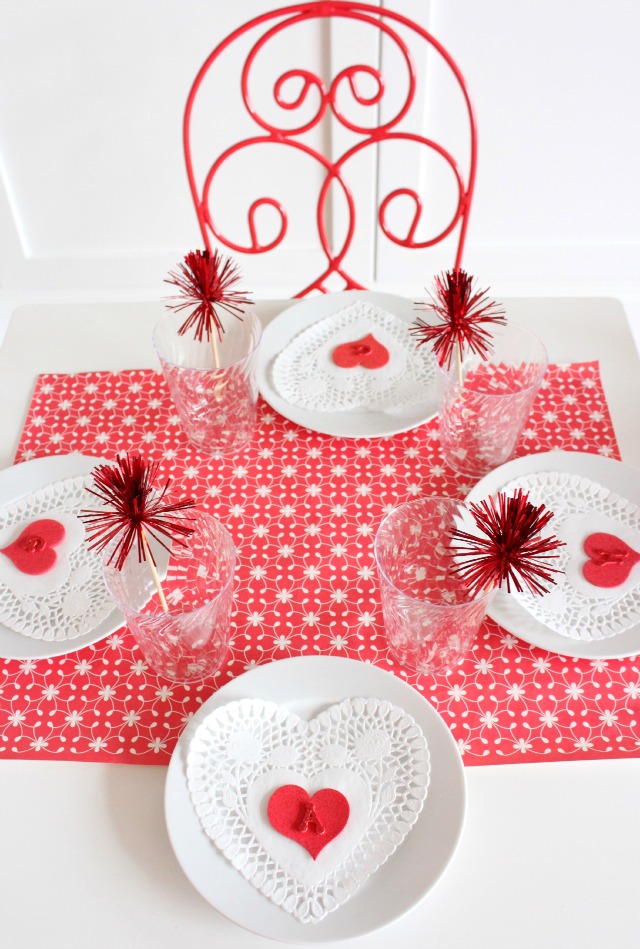 Of course, a tablescape made for a bunch of 3 year olds and 18 month olds doesn't stand a chance after a few minutes! Here is a shot of the aftermath – Stella is going in for one more bite of donut while her friends have moved on to playtime. 😉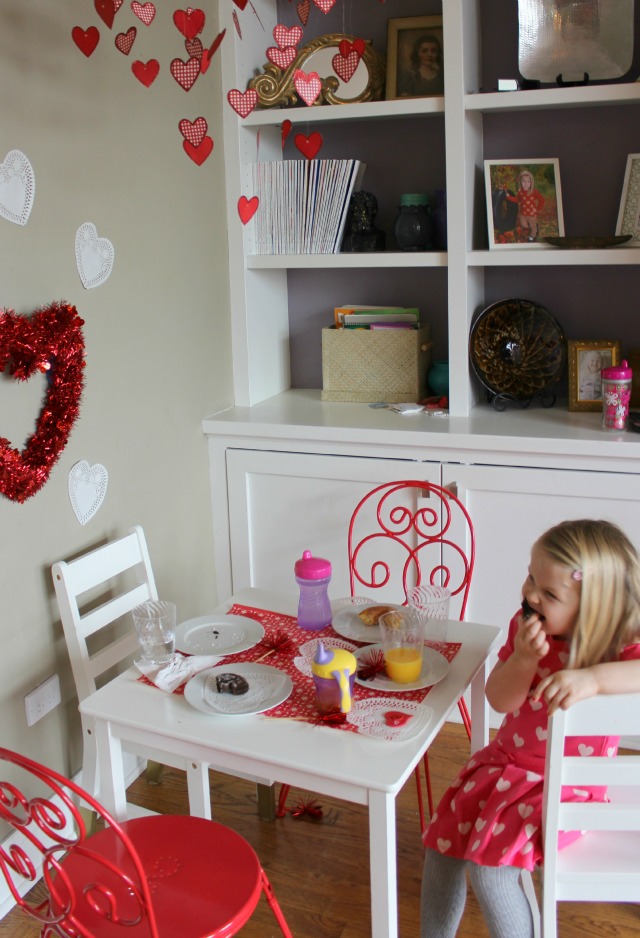 After lots of sugary donuts were consumed, the kiddos made their own Valentine boxes: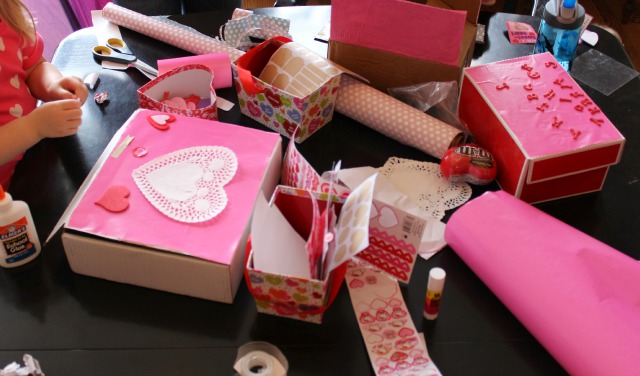 At the end of the party, they took home a Valentine cookie with their initial on it. I attempted a confetti sprinkle look similar to my confetti Valentine cards!