DIY Easter Egg Bouquet – So Pretty!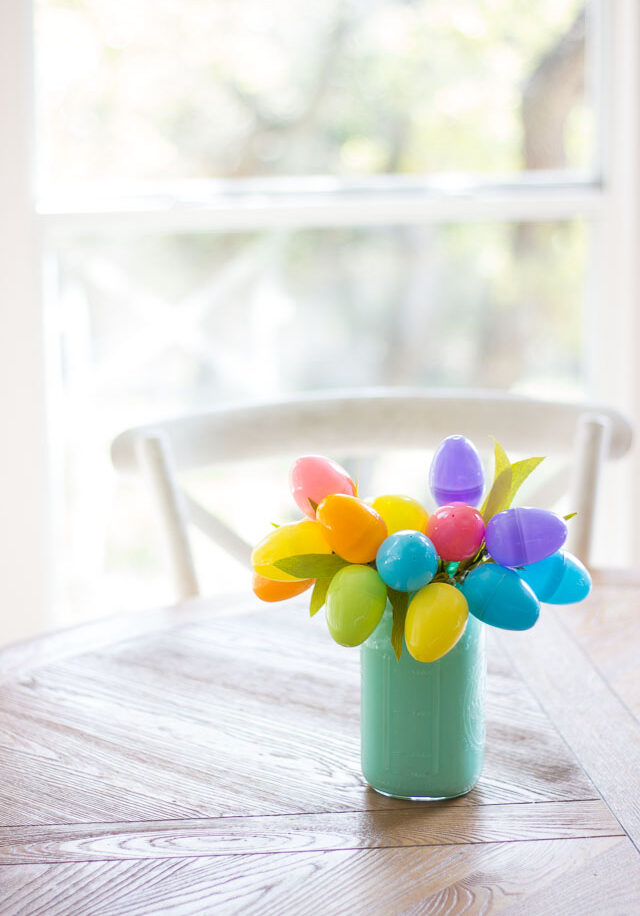 How to Make Easter Egg Flowers
Plastic Easter eggs turned into a funky modern Easter egg bouquet? Why not! Did you know most plastic eggs come with two little holes on each end? That opens up the crafting possibilities!
You can string the eggs into a garland or wrap a stem through them to create Easter egg flowers. I think they look like tulips before they fully open up – what do you think?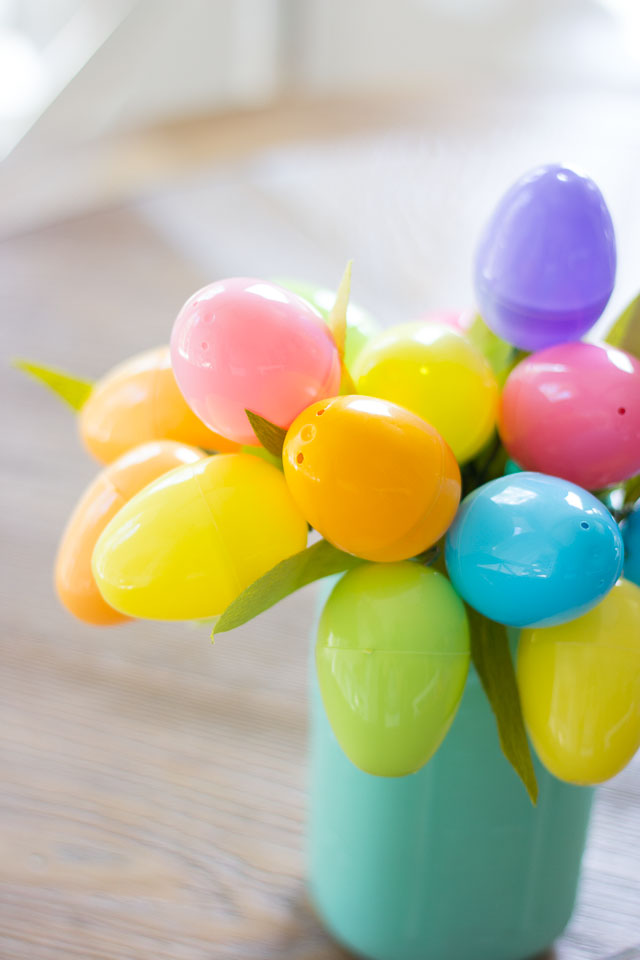 I bet you have some old plastic eggs stored away from years past. I know my collection seems to grow with each year. Why not transform them into a bouquet to last you through the spring? This is a super simple project that you can do under an hour.
Supplies for DIY Easter Egg Bouquet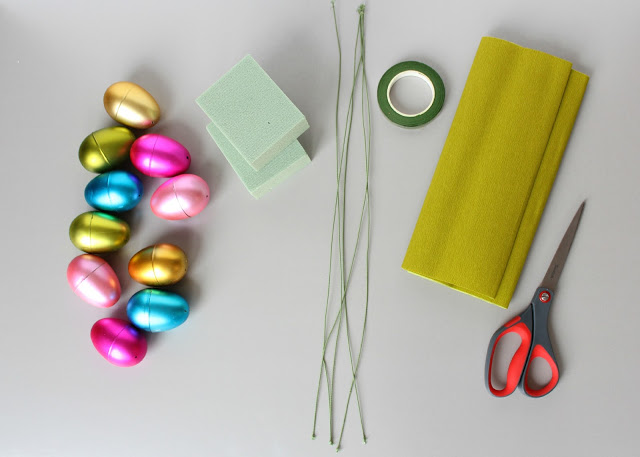 I had most of the floral craft supplies left over from my crepe paper roses (have you seen them? They are by far the most popular craft on this blog so check them out!)
How to Make Easter Egg Flowers
Step 1. Run floral wire through egg holes
Take a piece of your floral wire and wrap it through the holes in the bottom of the plastic egg (thread it up through one hole and down through the other). Make sure to thread it through the wider / rounder side of the egg if you want the tulip look.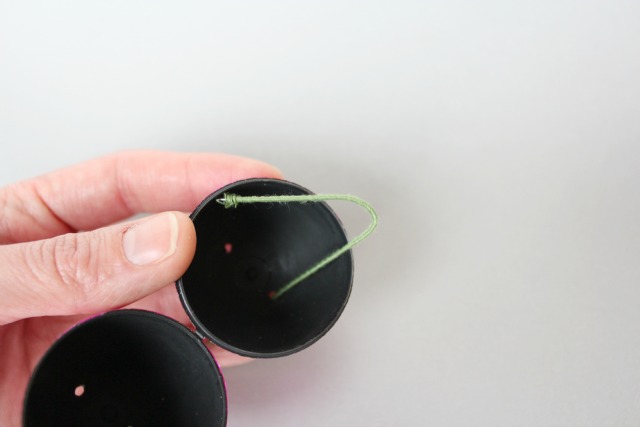 Step 2. Wrap wire to create stem
Once you have looped the wire through both holes wrap it around itself a few times: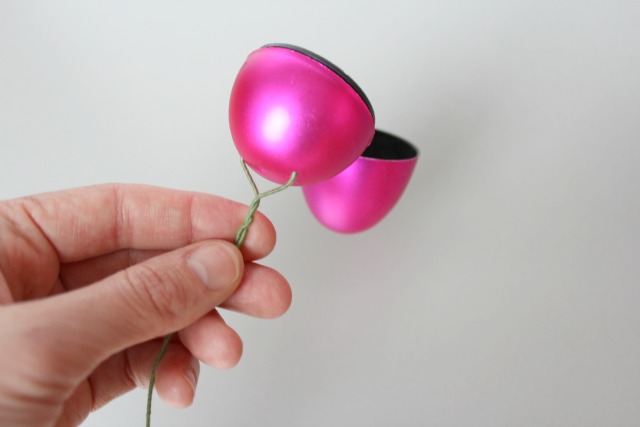 Step 3. Cover with floral tape
Use the floral tape to cover up the wrapped wire.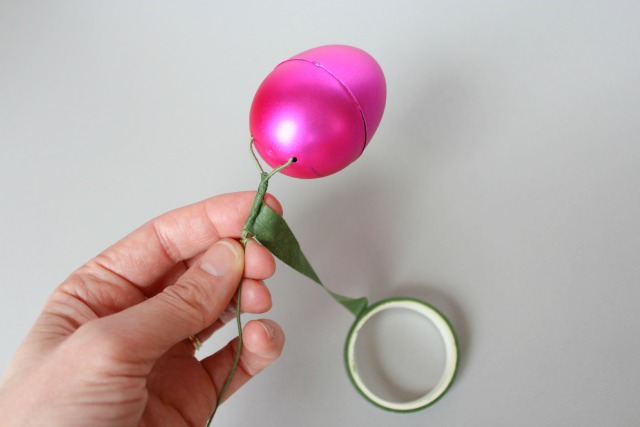 Step 4. Create crepe paper leaves
Cut some long leaf shapes from the crepe paper (I just cut out some rough shapes freehand that I thought looked like tulip leaves!).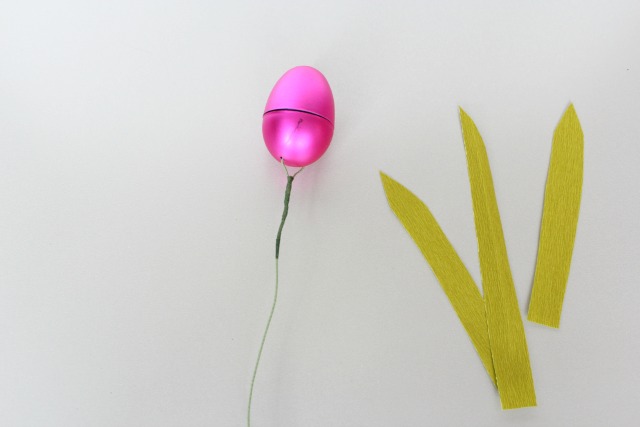 Step 5. Attach leaves to stem
Take a leaf and wrap it around the stem and then affix it by wrapping your floral tape tightly around it.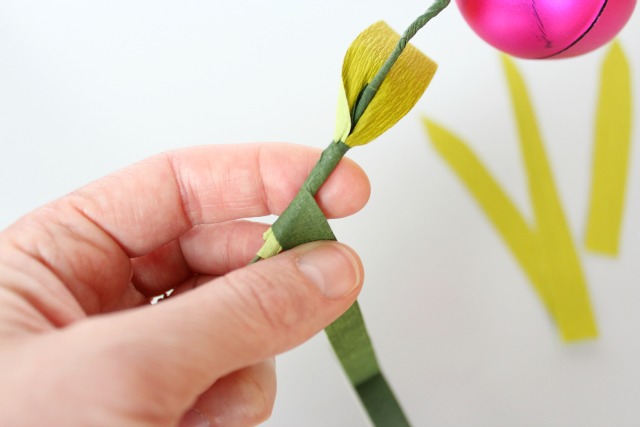 Add 1-2 leaves per stem and you've made an egg flower! Repeat with the rest of the Easter eggs until you have enough for a bouquet.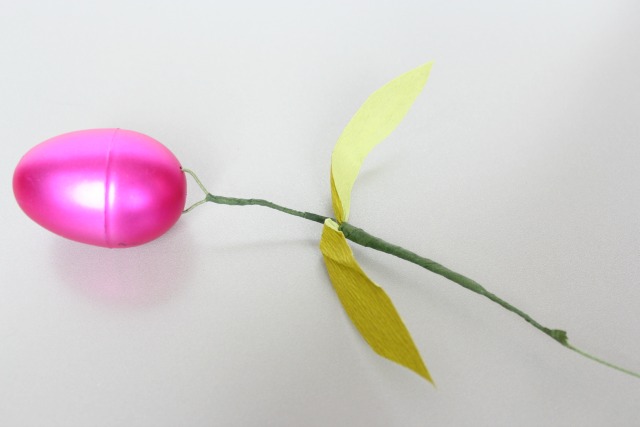 Step 6. Arrange flowers in vase
Place some floral foam in the bottom of your vase and stick the stems into the foam to hold them in place. Bend the stems and flowers to make them look like a natural bouquet.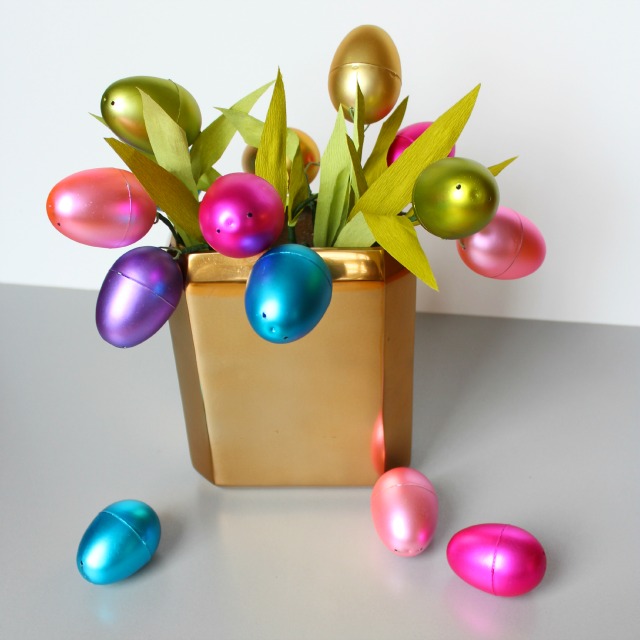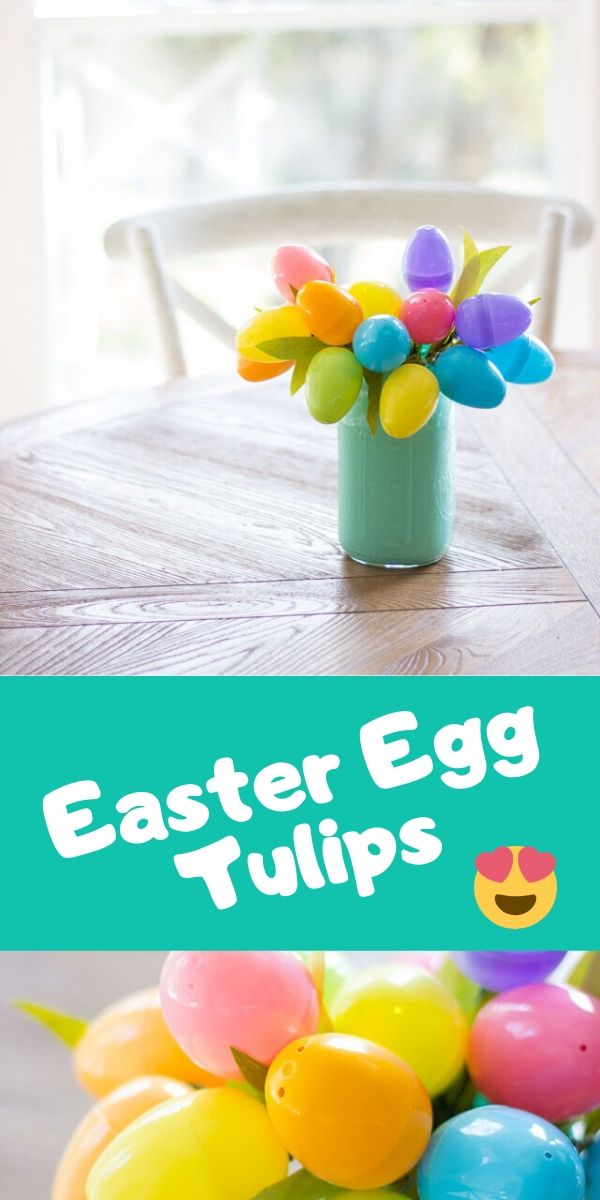 Like this simple Easter project?