Transforming our Yard with Brightology Solar Lights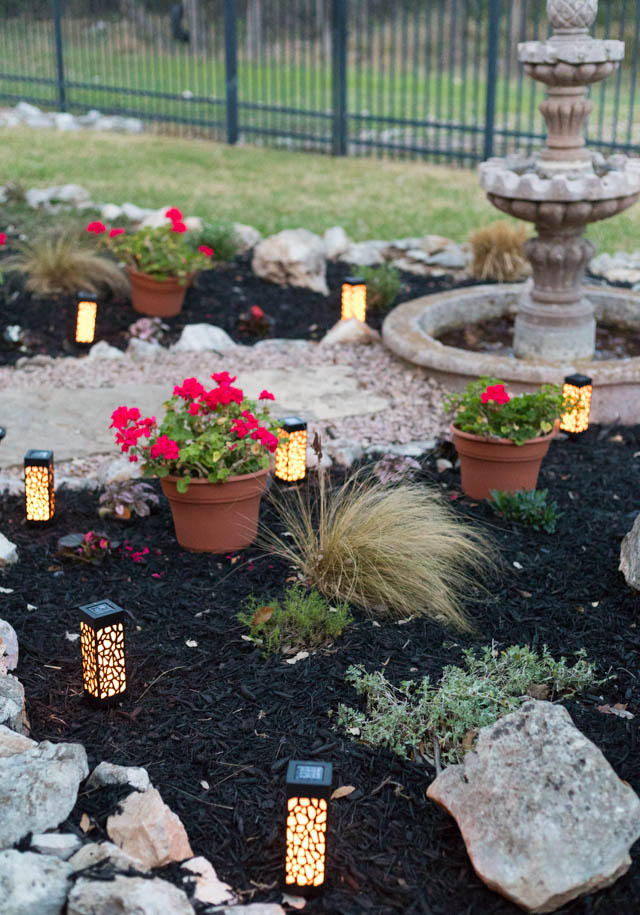 Have you ever tried solar lights in your landscaping? I recently had the chance to partner with Brightology to try their solar-powered LED FlameBright lights. I had no idea that installing their lights was as simple as taking them out of the box and sticking them into the ground. There is absolutely no wiring involved and no need for an electrician.
Click this link to get 15% off Brightology today with code "HAELEY15"
Benefits of Brightology Solar Lights
I've been curious to try out solar lights after admiring other yards with the soft glow of solar landscaping lights at night. They really can transform an outdoor living space in an elegant way. Here are some reasons why you should try Brightology lights too:
You can install them in minutes – no wiring or battery installation required.
They are a fraction of the cost of hiring an electrician to install traditional landscape lights.
They create a bright, warm light. The FlameBrite lights create a realistic flickering flame.
The solar lights are long lasting and weather resistant (they even work in the rain!).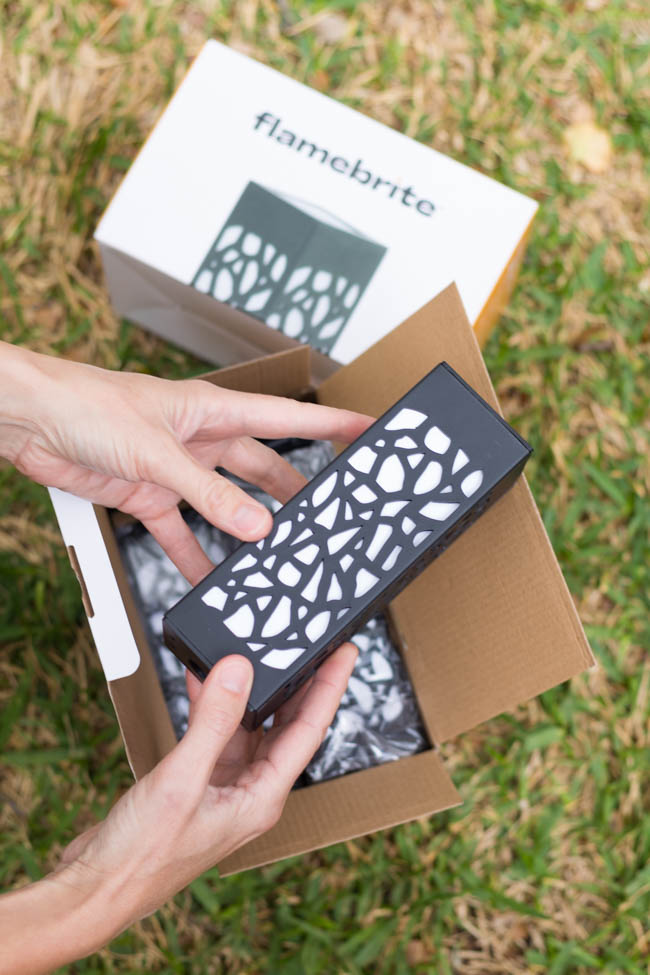 Types of Brightology Solar Lights
Brightology offers a variety of high-quality solar powered lights including:
I loved the lantern style of the FlameBrite lights and thought they would look pretty outlining the landscaping bed and fountain in our backyard. The lights come as a package of four, and I used 12 total lights in our backyard.
How to Install FlameBright Lights
To install the FlameBrite lights all I had to do was flip on a switch, insert the stake on the bottom and stick into the ground. Instant lighting in seconds. Now that is my kind of DIY project! Had I known how easy it was to install solar lights, I would have done it years ago.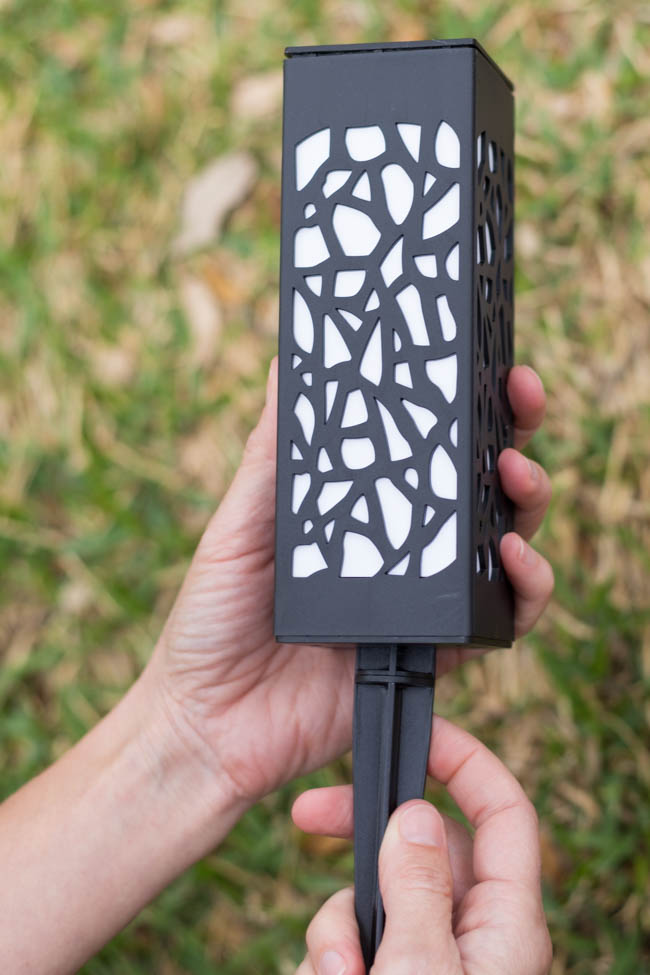 You can reposition the solar lights around your landscaping as many times as you want. You can even leave the stake out and use the FlameBright lights as lanterns to line a patio or place on an outdoor table. I love the multi-functionality of these lights!
Where to Place Solar Lights in Your Yard
Here are some ideas for using the Brightology FlameBrite lights in your yard:
Line a path or walkway
Outline a garden bed
Use to highlight garden features such as a fountain or lawn art
Add a light to a large flower pot
Place FlameBright lights around your patio
Use as lanterns on an outdoor table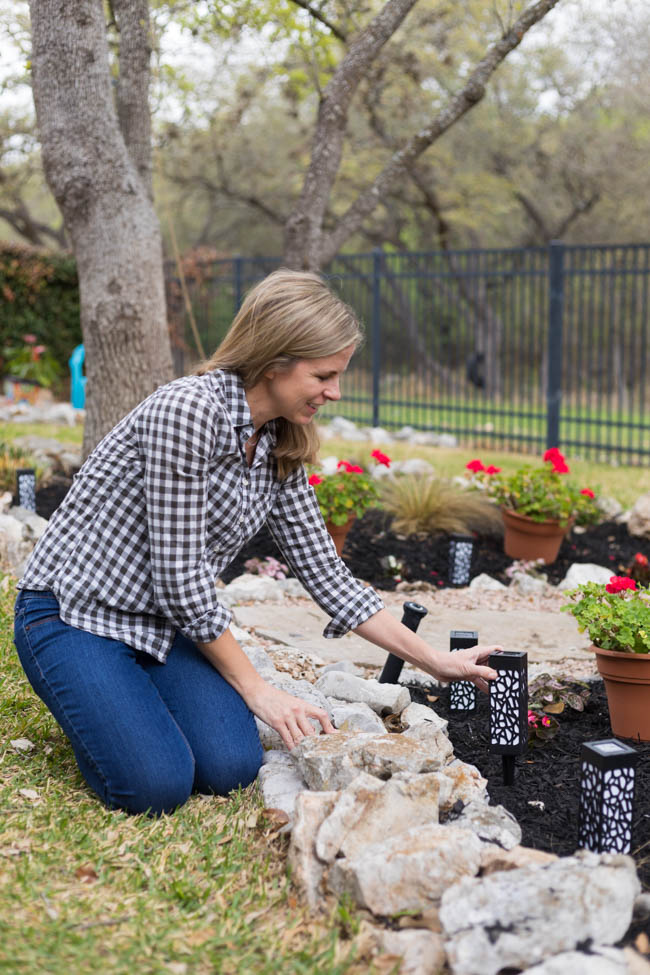 At dusk the lights will automatically turn on and stay lit through morning with their Dusk to Dawn setting. Adding the soft flickering light is a fun way to upgrade your garden in minutes and give it a pretty transition from day to night. We especially love to eat in our backyard during warmer months. These lights give the perfect glow for dining alfresco.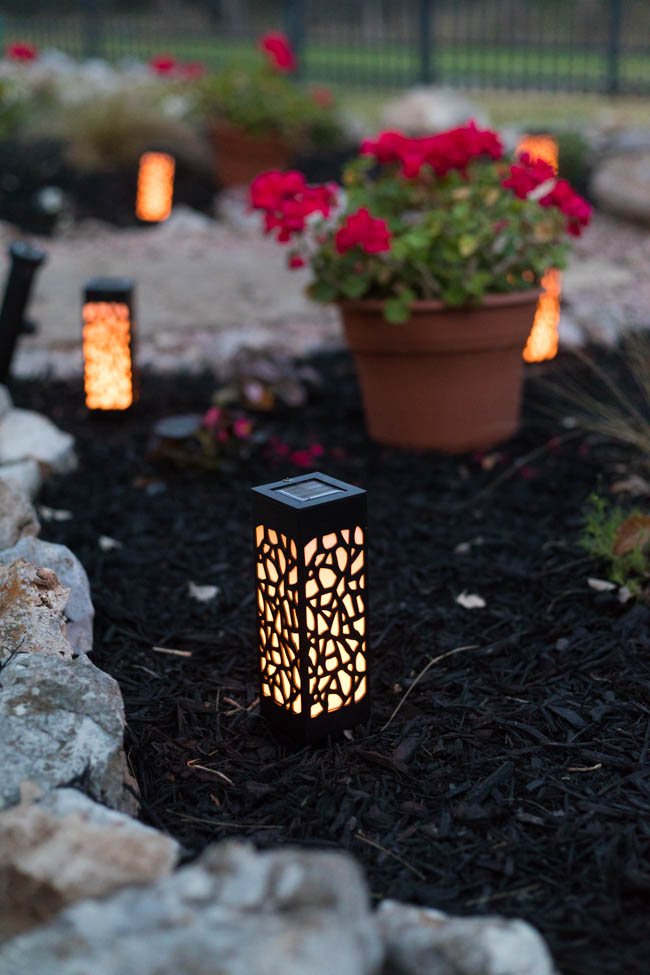 I have been spending lots of time in my garden now that the temperatures are increasing and the days are getting longer. Even though our plants are still coming back from the winter and it will be awhile until our garden is in full bloom, I feel like the addition of the Brightology lights gave it an instant upgrade. The lights are a great way to keep your garden looking elegant throughout the seasons. Want to see more of our yard? Check out my gardening website Native Backyards to see what I have growing!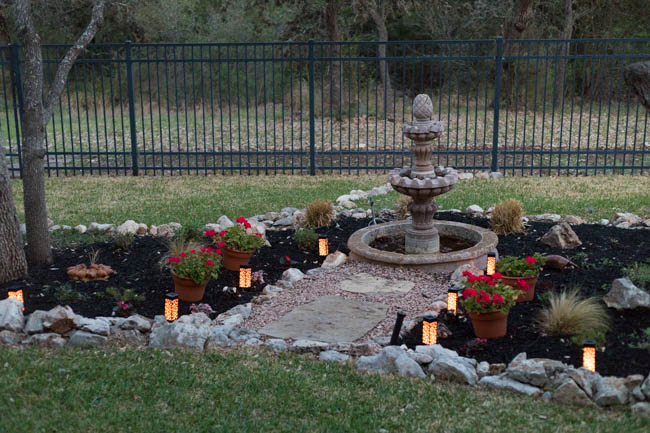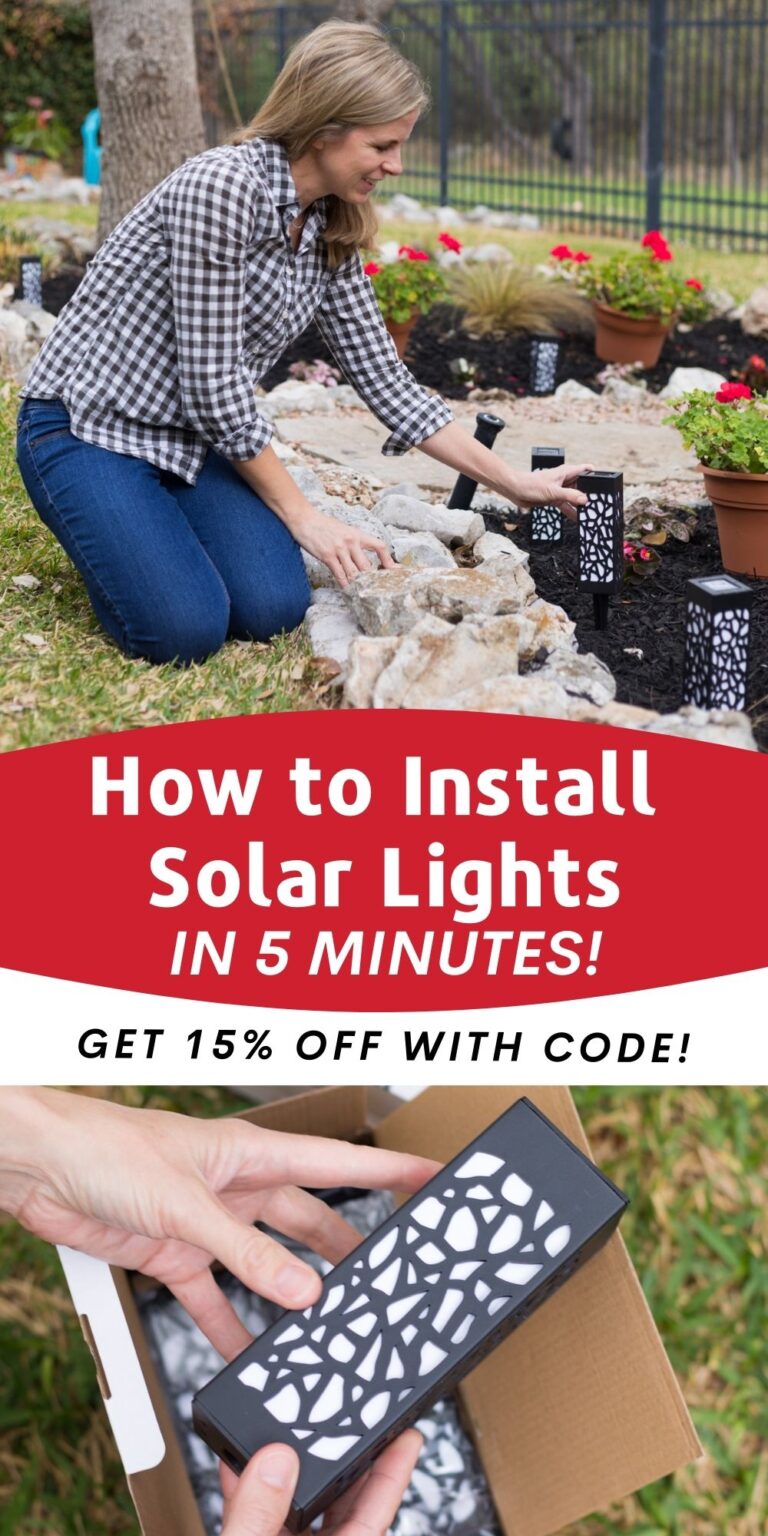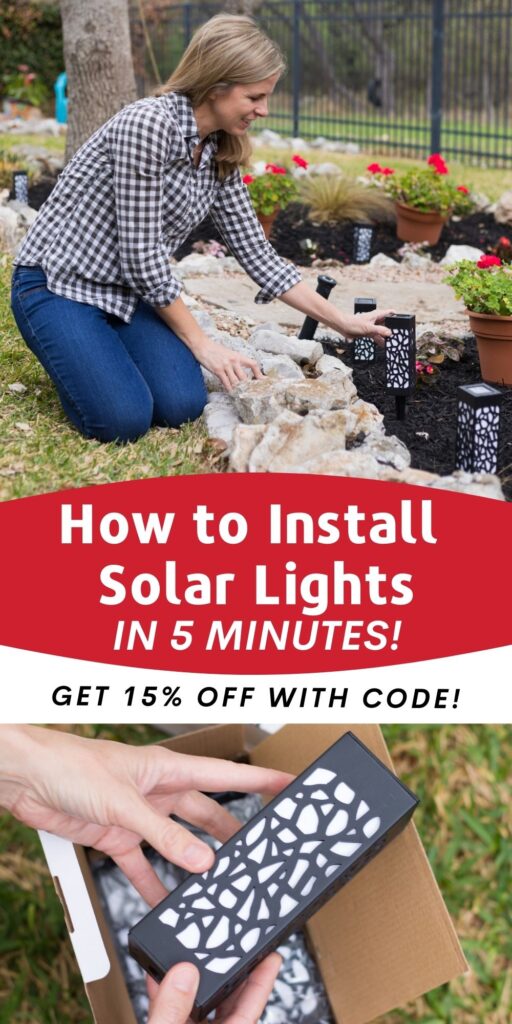 This post is sponsored by Brightology. All thoughts and opinions are my own.