7 Steps to Getting to Know Your Backyard Habitat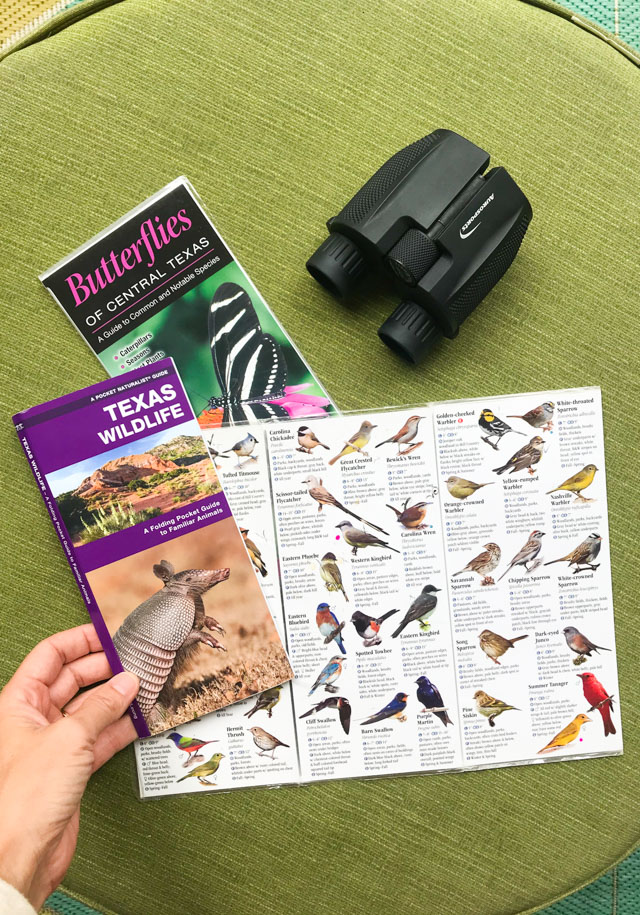 How to Explore Your Backyard Habitat
I don't know about you, but I've spent a lot of time in my backyard since the start of the pandemic in March. Whether sitting on my balcony overlooking the yard or tending to my various plants, my backyard has served as a quiet escape for me during this time. Whether you have a small patch of grass or an acre, our yards are begging to be explored and given a closer look. From the plants that grow to the wildlife that visits, there is so much we can learn about nature just from our backyard! It is also such an easy way to gain a peaceful moment without having to leave your home.
7 Steps to Getting to Know Your Backyard Habitat
My desire to become a Master Naturalist actually started with wanting to know more about the birds that visited my yard. I'm writing this post to encourage you to take time to explore your backyard too. It might just be the start to your own journey to becoming a Master Naturalist. If nothing else, if everyone treated their backyard like a wildlife habitat rather than just a patch of grass, we could make a huge impact on our environment!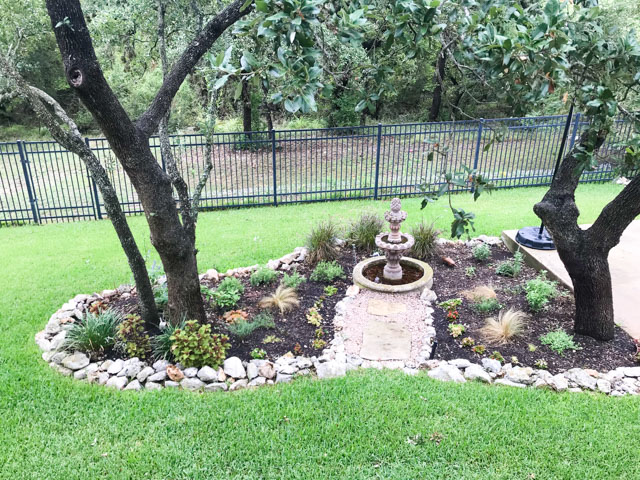 Below I'm sharing 7 simple steps to exploring your backyard as the wildlife habitat it is. I am also giving you a few challenges to try. If you do, I want to hear how they go!
Step 1: Sit outside and take it in!
The first step to getting to know your backyard as a habitat is to start spending some time in it! We have a small patio that overlooks our backyard and it is my favorite place to sit first thing in the morning as the sun is coming up and the birds (and our resident squirrel!) are the most active. Pick a comfortable, shaded spot in your backyard to sit and take in the view. Above is the view of my backyard from the balcony.
Backyard Challenge #1: Spend time in your backyard spot during several different times of the day.

Note the changes that occur throughout the day – the way the light hits, the sounds you hear, the activities of birds and other wildlife. It is amazing how much is happening in your yard during the day if you just take the time to pay attention.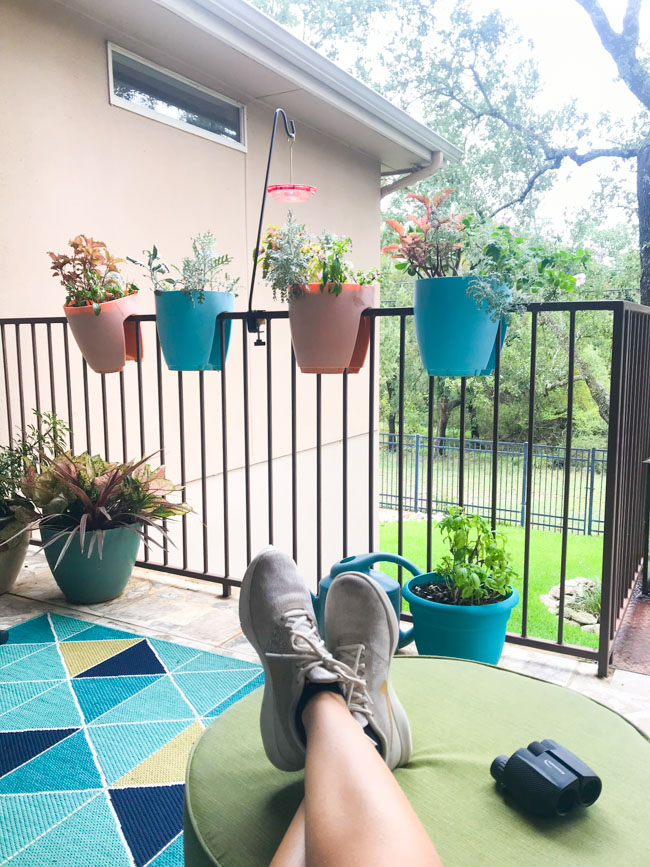 Step 2: Close your eyes and listen
I recently heard someone say "When you close your eyes you hear the insects." It is so true! Here in Texas you'll hear the constant hum of cicadas during the summer. There is also a constant drone of leaf blowers, mowers and nearby highway traffic to compete with the sounds of nature! You'll be amazed with how it is impossible to avoid human-made sounds even in remote places. Meditating is one of my favorite ways to feel connected to nature without having to leave my backyard. If you've never tried meditating before it is nothing more than sitting comfortably with your eyes closed, paying attention to the rise and fall of your breath. When you mediate outside you feel the sun on your face and the breeze on your skin. Close your eyes, take deep breaths, listen to the sounds around you. It is heavenly!
Backyard challenge #2: Try meditating outside if you've never done it before.

I love using the app Headspace, and you can do it for as little as 5 minutes to start.
How many different nature sounds can you hear? Manmade sounds?
Step 3: Download the iNaturalist app
I cannot recommend the iNaturalist app enough to every human on the planet! Thanks to artificial intelligence, you can take a photo of any plant, insect, or animal you see and the app can identify it with startling accuracy. The app is free to download. Second, by capturing observations of the plants and wildlife you see in your area, you become part of a community of backyard naturalists contributing to citizen science!
Backyard Challenge #3: Use the iNaturalist app to identify every plant and tree in your yard.

Get to know the names of the plants, and where they are originally from.
Is it a plant that is native to your area or an exotic introduced from another part of the world?
Below is an example of an observation I took in the app: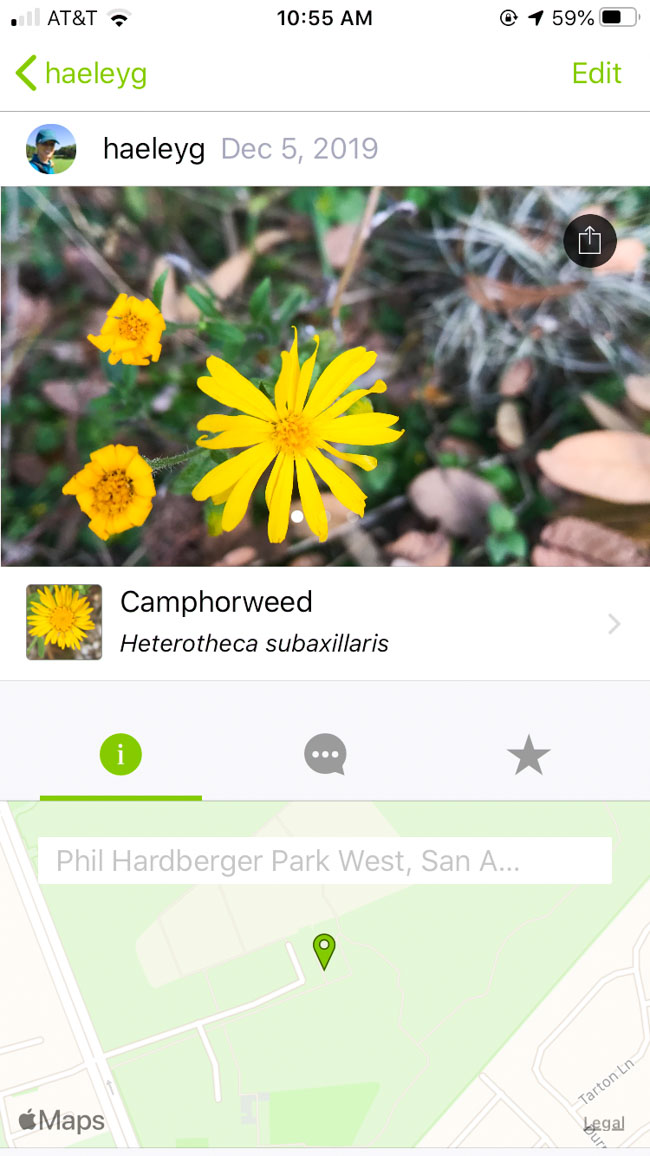 This post contains affiliate links. See our full disclosure.
Step 4: Keep a pair of binoculars nearby
Binoculars are a great way to get a closer view of the action! I keep a pair of binoculars on my backyard patio to pull out any time a bird visits my fountain. It is really helpful to have a basic bird guide for your local area as well – these laminated guides near the checkout at our local HEB grocery store are my favorite.
Backyard challenge #4: Start a list of all the birds you can identify.

The morning is the best time to hear bird song. Once you get to know common birds like cardinals and wrens by sight, try identifying them by song!
Bird activity is at its peak during spring and fall due to mating and migrations, so take advantage of these times to head outside.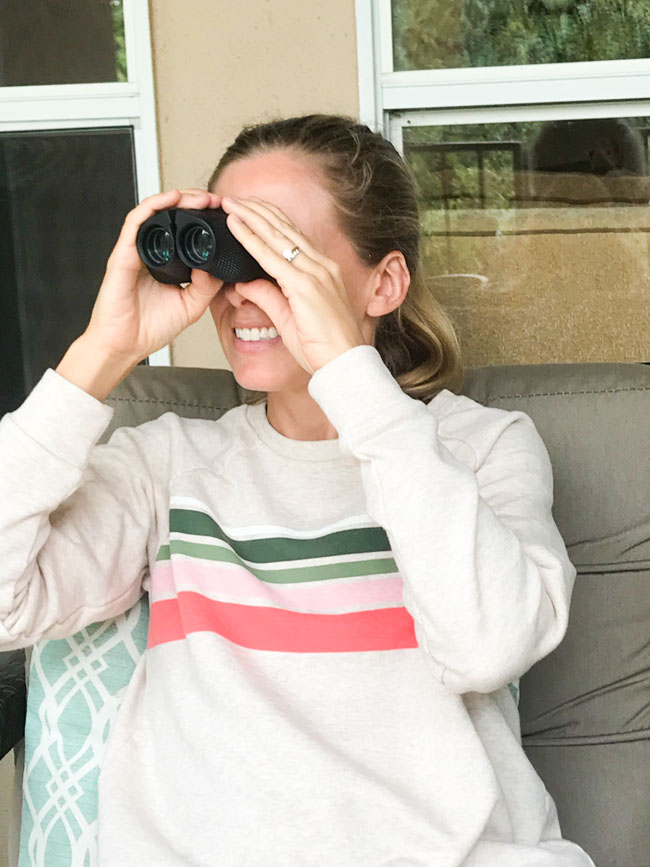 Step 5: Create a water and food source for birds
If you build it, they will come! This fountain in our backyard has been a bird hot spot. To serve as a birdbath, a water source needs to be shallow with just an inch or so of water. I try to fill it with fresh water every other day to keep the water fresh for the birds and the mosquitos at bay.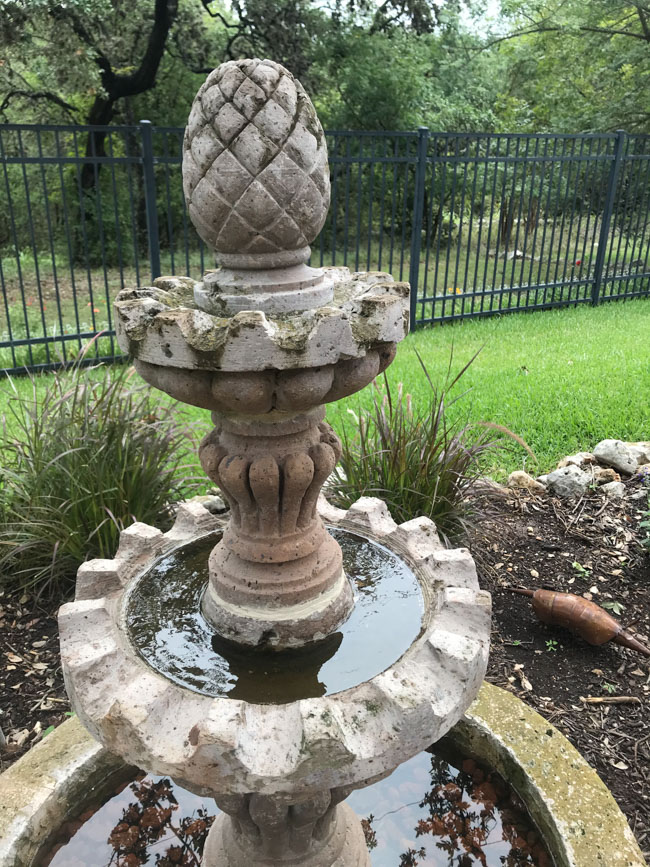 I just added a hummingbird feeder to our balcony this past week and it already has two hummingbirds fighting to call it their own! Fill the hummingbird feeder with sugar water made from boiling 4 parts water to 1 part sugar. Just make sure you clean the feeder and change the sugar water every few days.
Backyard challenge #5: Add a birdbath or hummingbird feeder to your backyard
A simple birdbath will draw birds to your yard as long as you put it nearby some plants and shrubs they can use as shelter from predators. Don't put it out in the middle of the grass.
If you have hummingbirds in your area, a feeder is a great way to observe them! Here is the one I bought along with a hook that attaches to my balcony.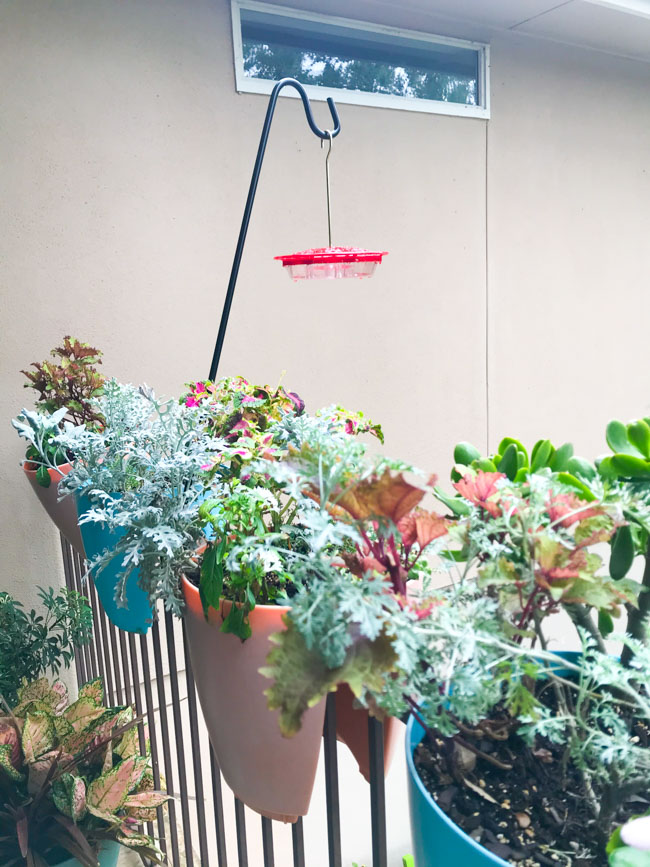 Step 6: Plant a native plant
Truth be told, I didn't really know much at all about the concept of "native" vs. "non-native" plants a year ago. However, now that I've been through the Master Naturalist program, I'm obsessed with learning more about native plants and their role in the environment! I'm going to dedicate another post just to native plants so I won't talk about them much here, other than to say they are so important for creating a wildlife habitat because they provide an important food source. Most insects can't eat non-native plants because they haven't evolved along with them. Many non-native plants are toxic to wildlife. Here is an example of a native Texas plant called Turk's Cap. Hummingbirds love drinking nectar from its red flowers: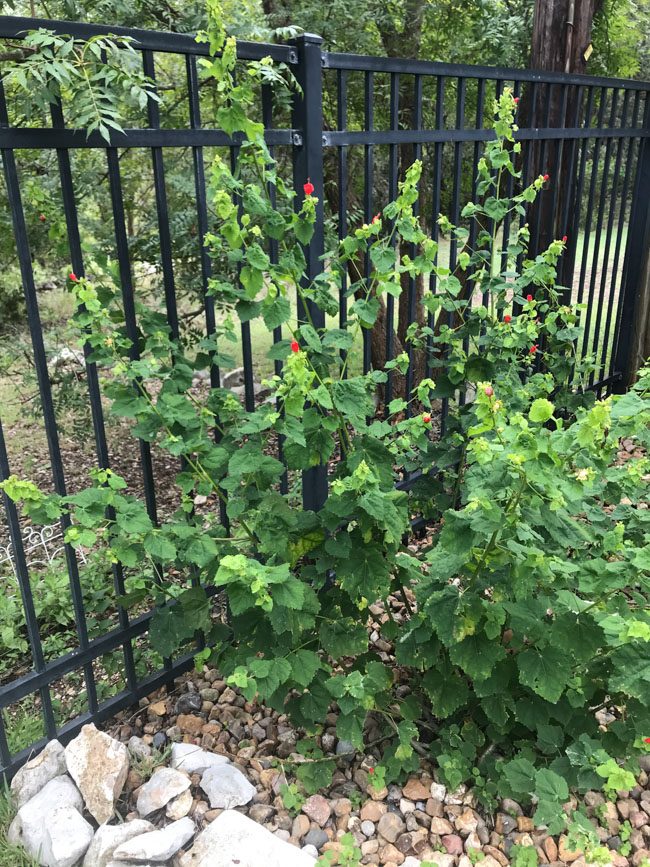 Step 7: Walk around barefoot in your backyard habitat
When was the last time you stepped barefoot in the grass? It takes me right back to childhood when I do. I love the feel of grass on my bare feet and typically water my plants barefoot. It is very therapeutic. Give it a try!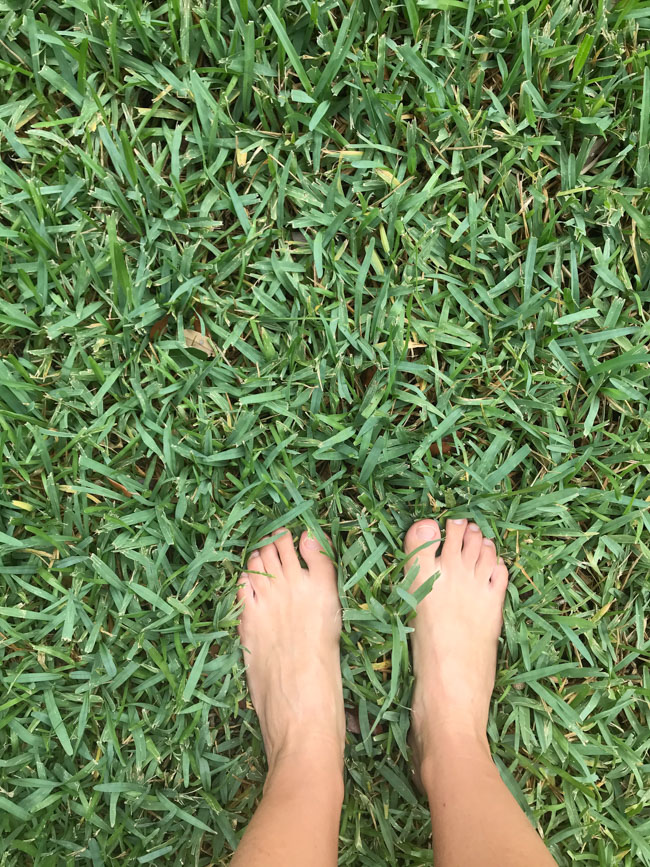 I hope I've encouraged you to learn more about nature through your own backyard. Leave me a note and let me know what you think about these nature posts. I'm happy to write more of them if you are enjoying them!
Want to learn more about gardening with native plants?