Getting My Dining Room Ready for Fall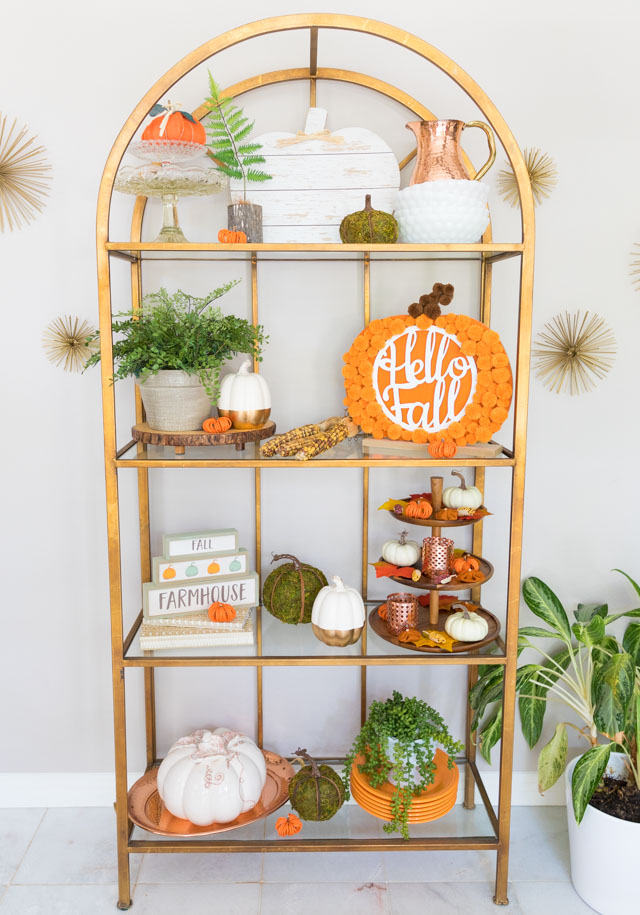 Decorating Your Dining Room for Fall
Fall officially arrived this week, even though it certainly doesn't feel like it outside here in San Antonio (90+ degree days with no end in sight)! However, at least inside my home, fall is in the air! This set of shelves in my dining room got a fall makeover for my latest decorating project for Oriental Trading's Fun365.com. I started with some vases, serving platters and other neutral accents that I already had displayed on my shelves. Then I incorporated in a few fall accents like mini pumpkins and fall leaves. I also added a special piece I made myself – this Hello Fall pom-pom pumpkin!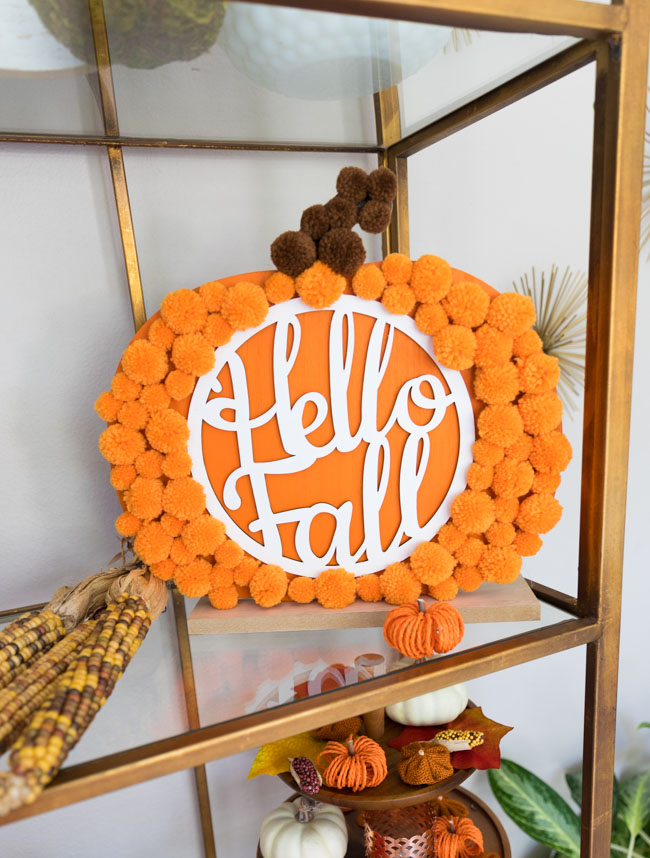 A three-tiered serving platter like the one below is one of my favorite pieces to decorate for the changing seasons. For fall, I incorporated some mini pumpkins such as these sweet raffia pumpkins and burlap pumpkins, along with some faux leaves and votive candles. For winter, I'll swap in faux evergreen sprigs and a few shiny ornaments.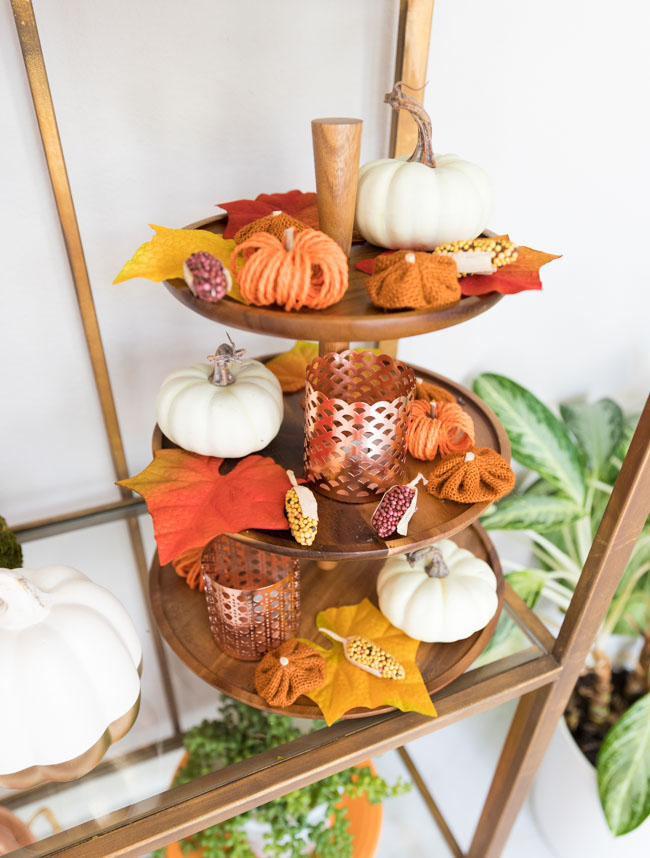 I challenge you to pick a spot in your home and mix it up for the changing seasons, whether it is a set of shelves like these, a fireplace mantel, or a corner in your kitchen! It provides an instant dose of festivity and coziness without having to decorate your entire home. I love the challenge of using pieces I already have on hand by "shopping my home" and moving items between rooms to give them a completely different look.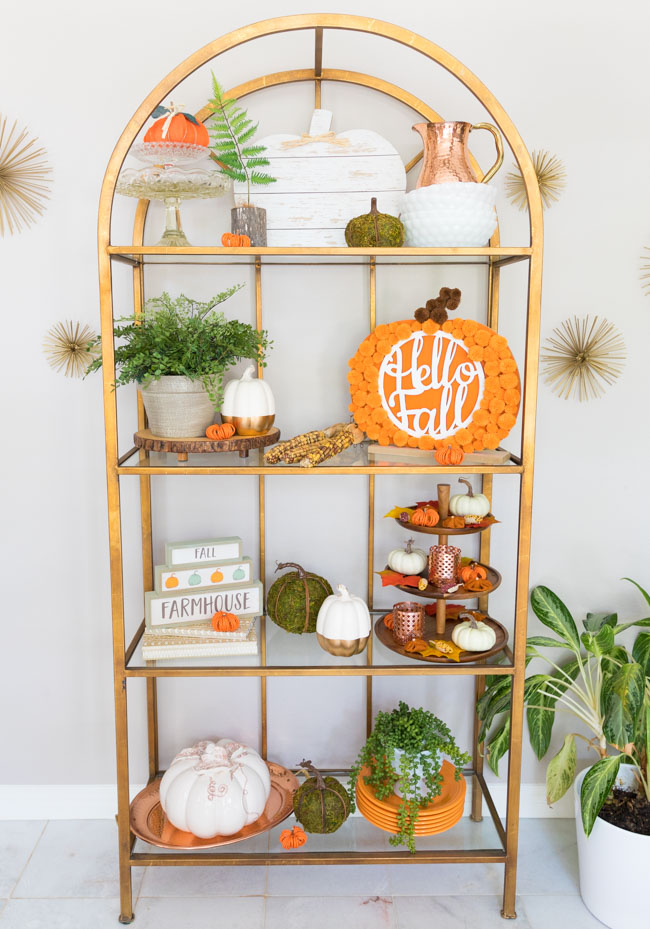 Head to Oriental Trading's Fun365.com to the full list of products I used and to see how I swapped out a couple accents to transition my dining room shelves from fall to Thanksgiving!
This post is sponsored by Oriental Trading.