Kids Week: Tissue Paper Christmas Trees
December 05, 2018 | FILED UNDER: Kids Crafts, Holiday Crafts, Christmas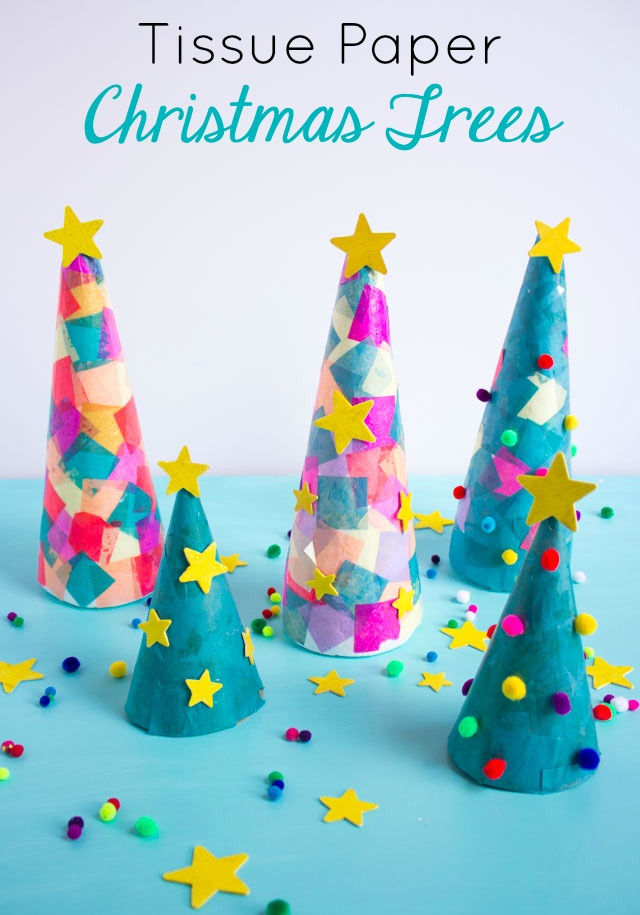 We've arrived at
Day 3 of Kids Week
! Have you been following along? I have to admit, these crafts are equally fun for adults to make…I know from hands-on experience! Check out the end of this post for lots of other simple Christmas craft ideas. Today we are turning
foam cones
into colorful Christmas trees in partnership with
Oriental Trading
. I bet you have seen cones used as Christmas trees before – there are lots of clever ways to decorate them. This particular project uses
pre-cut tissue paper squares
and
Mod Podge
, making it particularly fun (and easy!) for kids.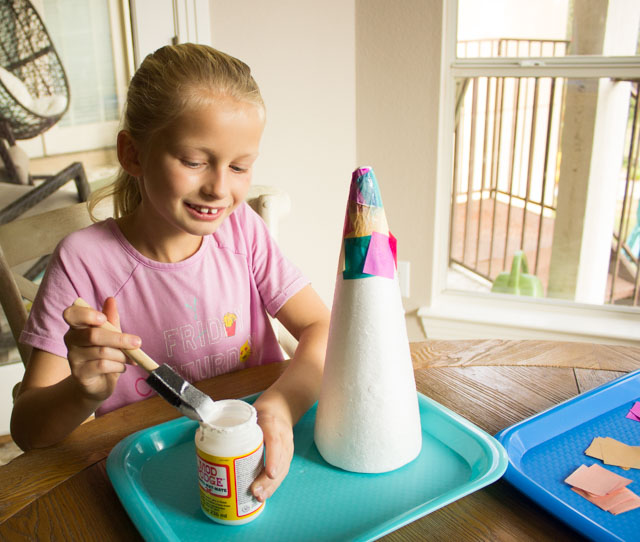 My number one helper Stella got to work covering her cone with tissue paper squares. I think decoupage with Mod Podge is a great technique to try with kids. Just smooth some onto the cone with a foam brush and press the tissue paper squares on top. Paint another thin layer of Mod Podge on top to seal. It's magic to see how the trees look after the glue is dry!
We finished off our trees with pom-pom ornaments and a little gold star on top. This technique also works with cardboard cones, which we used to make the smaller green trees.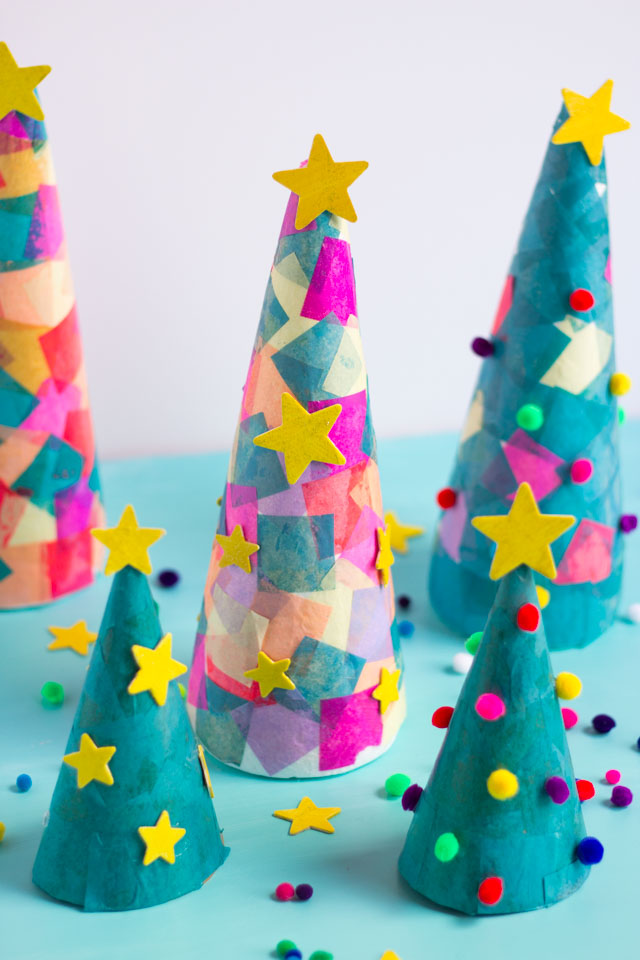 More Kids Week Christmas Ideas!
Check out these other simple Christmas crafts that are perfect for kids. Just click on the thumbnail for the tutorial: