Kids Week: Yarn Wrapped Christmas Ornaments
December 04, 2018 | FILED UNDER: Holiday Crafts, Yarn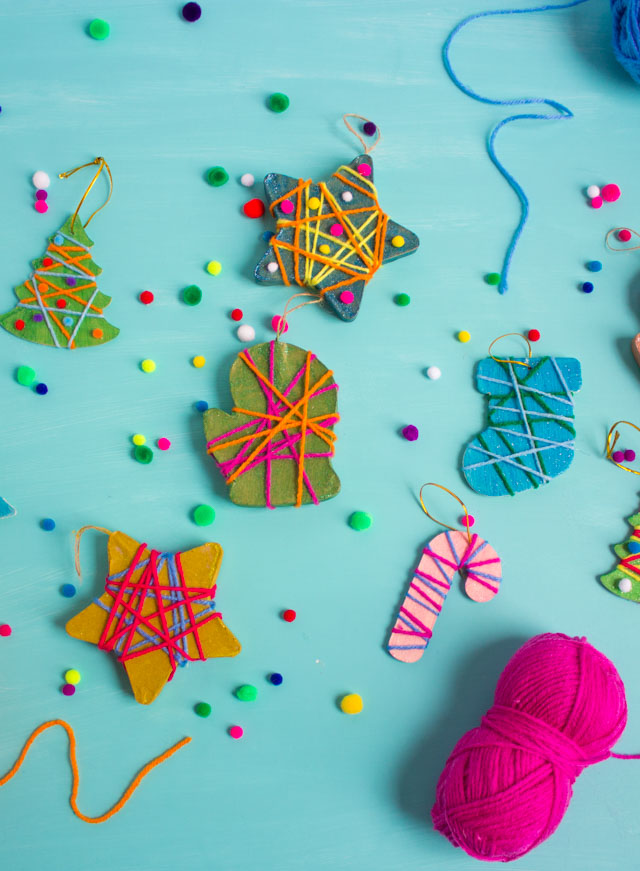 Welcome to Day 2 of
Kids Week
! Did you see our
candy-filled tree
to kick off the week of kids Christmas crafts? Today we are using two of my favorite craft supplies – yarn and pom-poms – to make these pretty yarn-wrapped Christmas ornaments. These look just like the type of ornament I would have loved making as a kid. Just start with a basic papier-mâché or wood ornament, paint with glittery paint, and wrap with yarn! I made these in partnership with
Oriental Trading
using their colorful supplies. The remind me of decorated Christmas cookies!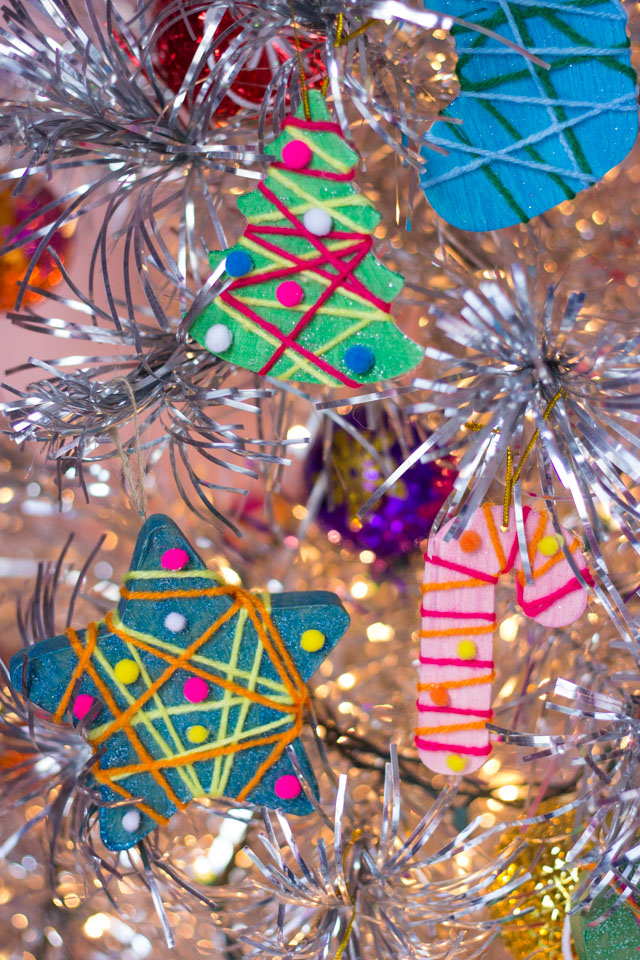 We used glittery tempera paint for our ornaments because it adds an extra sparkle on the tree when the Christmas lights reflect off the paint. Just let dry completely before wrapping with yarn. As for the yarn, there are no set rules on how to wrap the ornaments with it, so even the littlest of kids can do it. The ornaments look especially pretty with two different colors of yarn.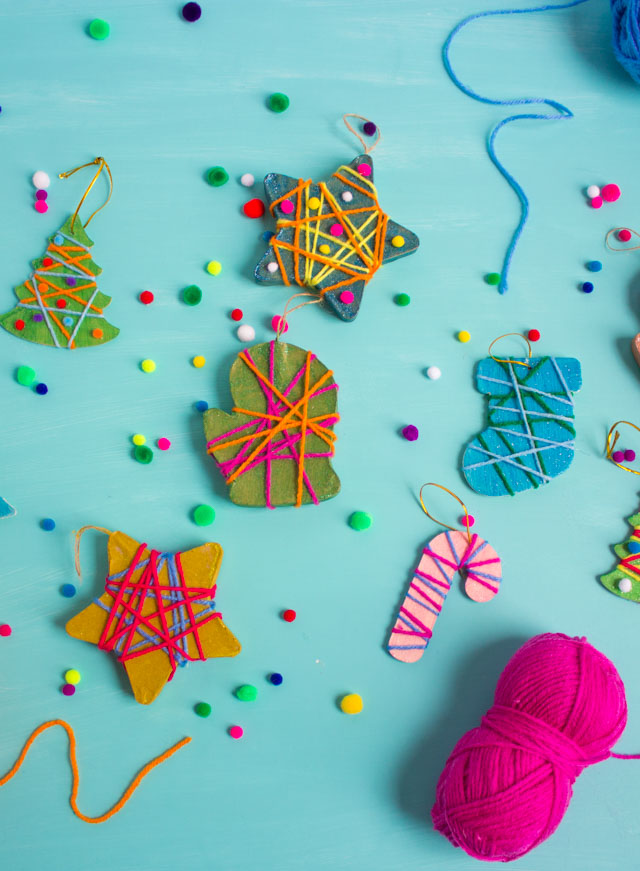 I could see a whole tree covered with these pretty ornaments – such a fun classroom project!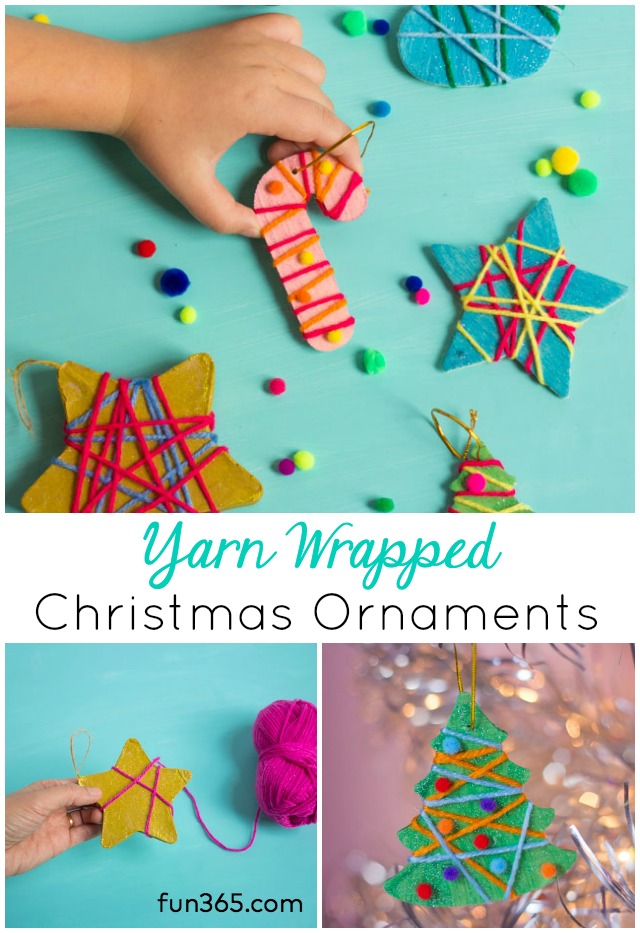 More Kids Week Christmas Ideas!
Check out these other simple Christmas crafts that are perfect for kids. Just click on the thumbnail for the tutorial: