DIY Gift Idea: Personalized Craft Supply Box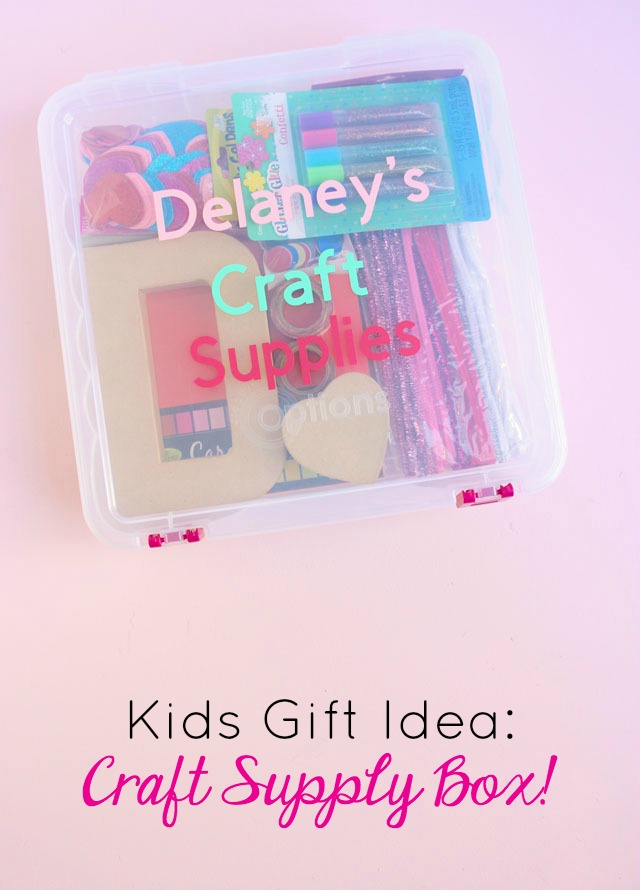 How to Make a Craft Supply Box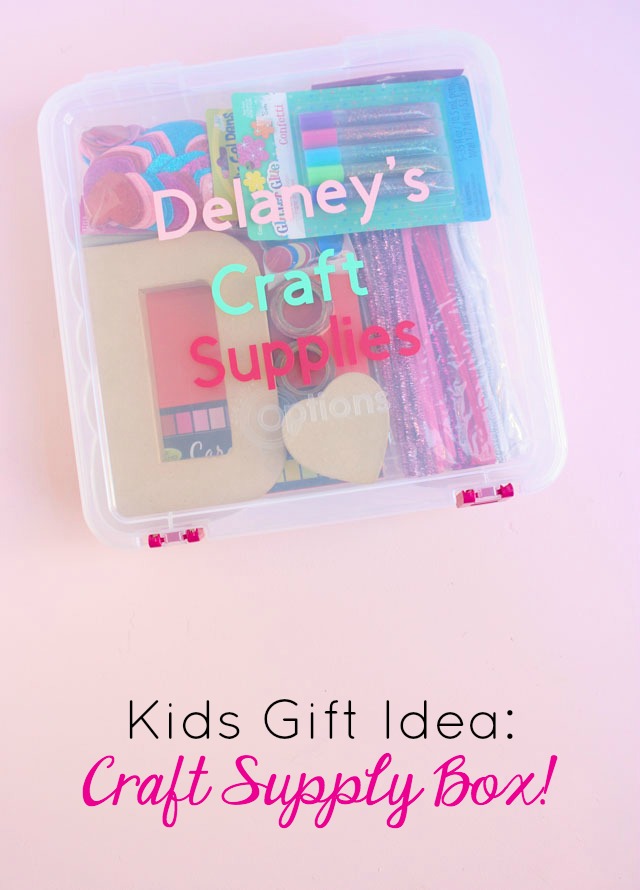 If you're in search for a unique kids gift for the holidays, this DIY personalized craft supply box is a simple idea that they are sure to love. Make them their own personalized craft supply box filled with fresh supplies. I haven't met a kid (or adult) who doesn't love a shiny new set of pens, paper, or paints in rainbow colors.
The beauty of this craft supply box is that you can fill it with whatever you think the child would enjoy. Stella and Hazel help me create this one for their cousin's birthday. We started with this awesome clear project box and used my Cricut to personalize it with her name. Read on to see what we stocked it with!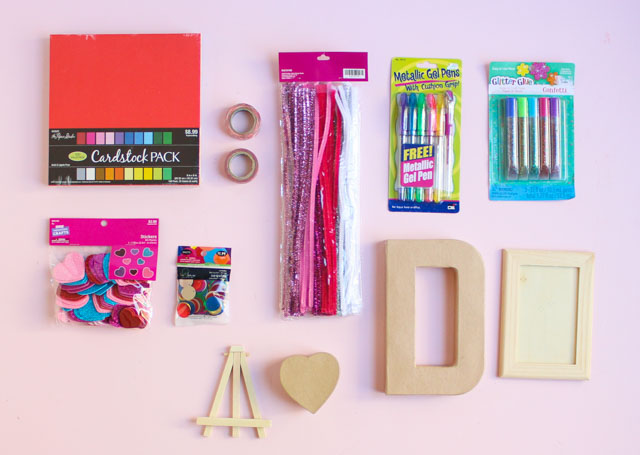 This post contains affiliate links. See my full disclosure.
To create Delaney's special craft supply box, I took my daughters to the craft store and we picked out some things we thought she would love. Craft stores, dollar stores, even your own supply stash are great places to find supplies. Here are some ideas for your own supply box:
Potential Items to Include in a Kids Craft Supply Box
Colored cardstock is a sturdier alternative to paper. I love Astrobrights' bold colors, which are perfect for kids crafts!
Is there a kid on this planet that doesn't like stickers? They are certainly a staple in our house. Stella and Hazel have a shoebox full of them that they often dig through for craft projects. For Delaney's box, I included some glittery heart stickers. Colorful letter stickers would be another great addition for crafting.
Of course this is just a start to all the cool supplies you could include in your box! Have fun finding the perfect mix to spark your child's creativity.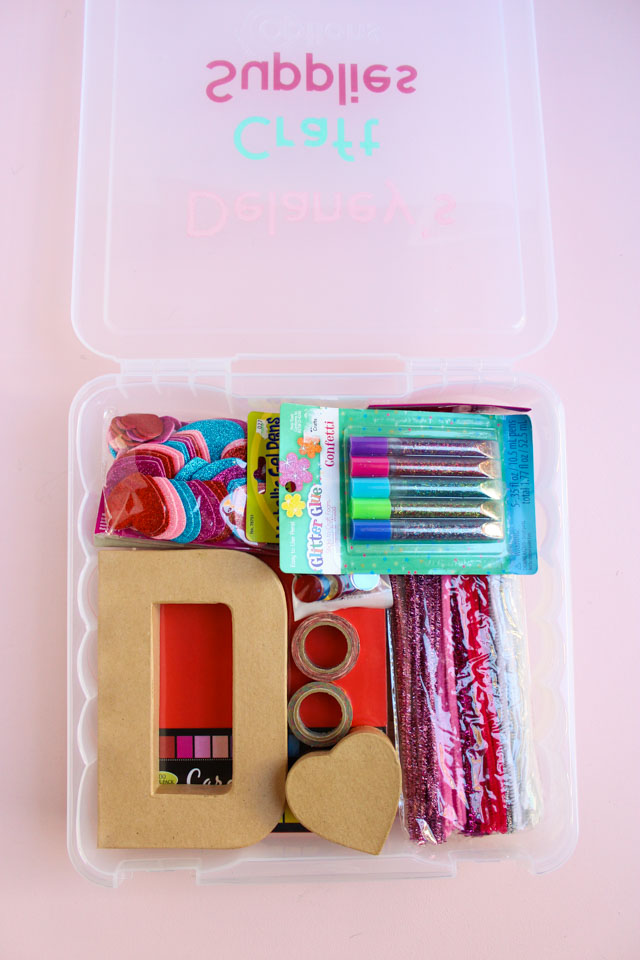 Make sure to personalize the front of your supply box! I used my Cricut Explore Air 2 (currently under $200 on Amazon – the lowest price I've seen) to cut letters from vinyl. You can also use vinyl letter stickers if you don't have a cutting machine. So easy!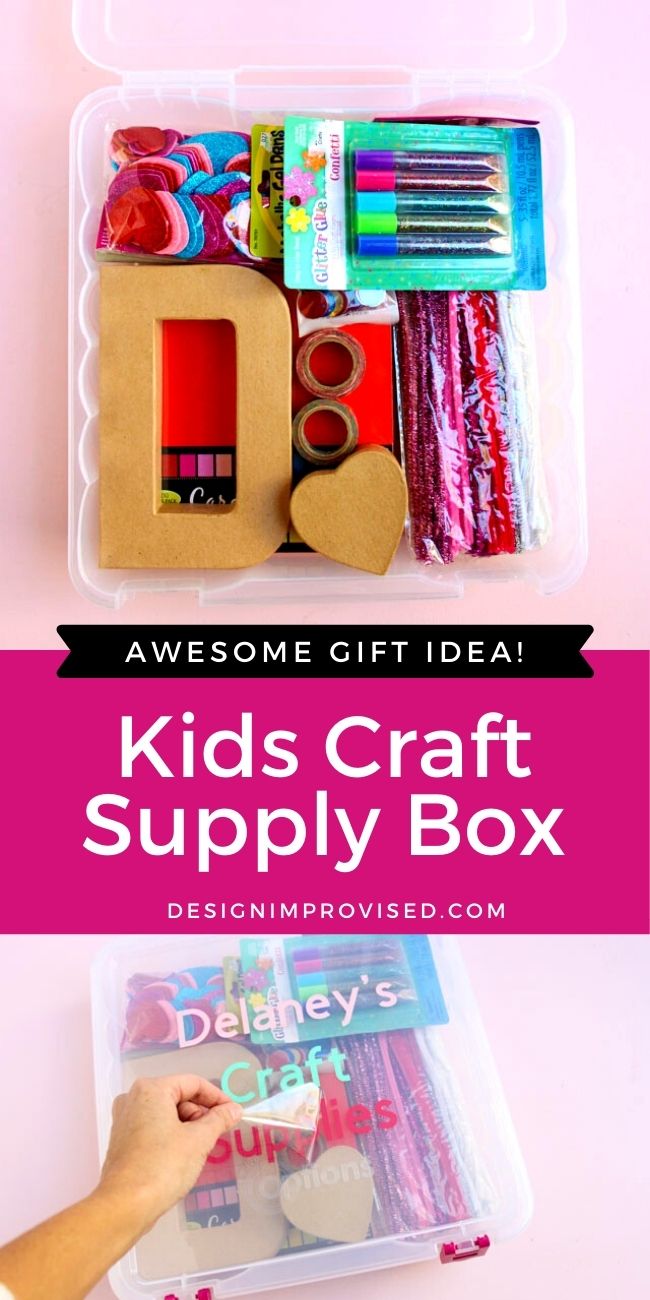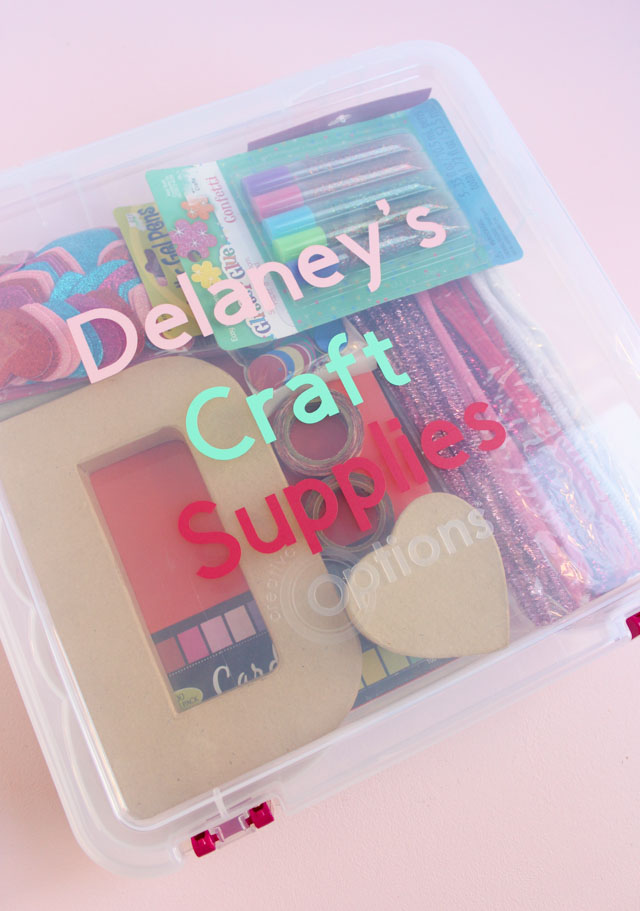 Want more craft supply storage ideas?