Hello Summer! DIY Tropical Decor Ideas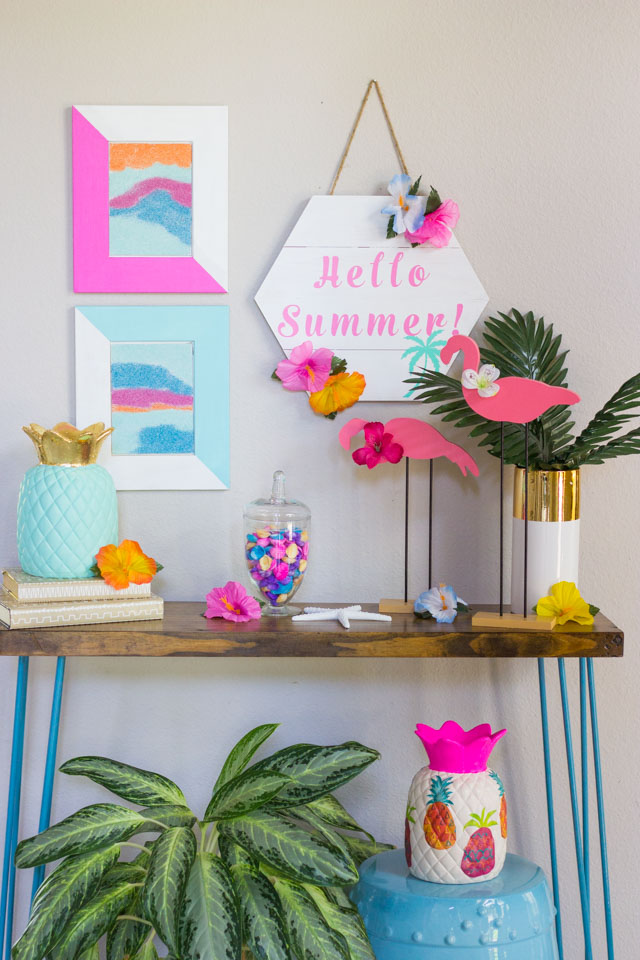 DIY Tropical Home Decor Ideas
Here are some fun tropical home decor ideas to get you excited for summer! This is one of my latest projects such as for Oriental Trading's Fun365.com.
Read on to see how I got our foyer summer ready with some tropical pineapple and flamingo decor from Oriental Trading and few simple craft projects.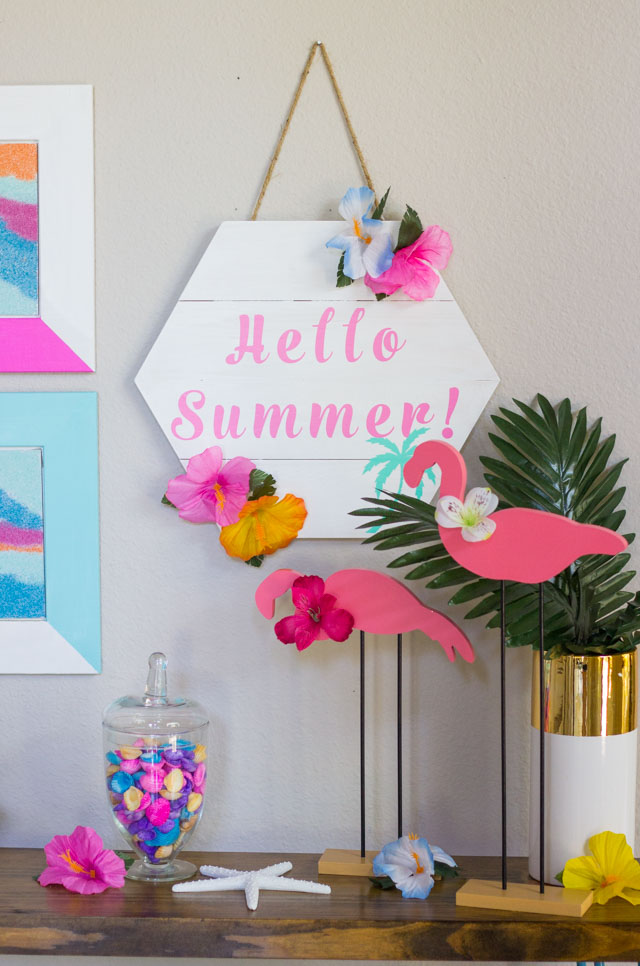 Hello Summer Wood Sign
This little wall in our foyer is a fun place to experiment with seasonal decor. It's the first thing our guests see when they walk in the door, and they never know what to expect! I powered up my Cricut cutting machine (something I only learned how to use recently) to make this "Hello Summer" sign. I just cut out the letters and palm tree and added them to this wood slat sign.
Decorated Ceramic Pineapples
These pineapples were another opportunity to play around with my craft supplies. I started with a basic ceramic pineapple. I painted this one a pretty teal and used gold leaf to cover the top of it.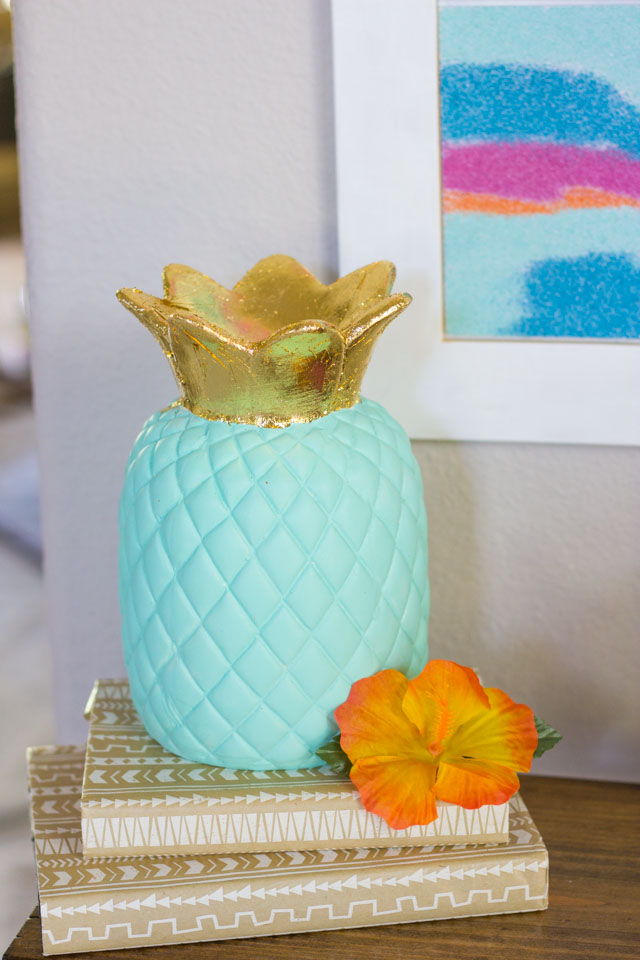 This pineapple got a completely different look by cutting colorful pineapples from a paper napkin and adding them with Mod Podge. This is a very fun crafting technique if you've never tried it!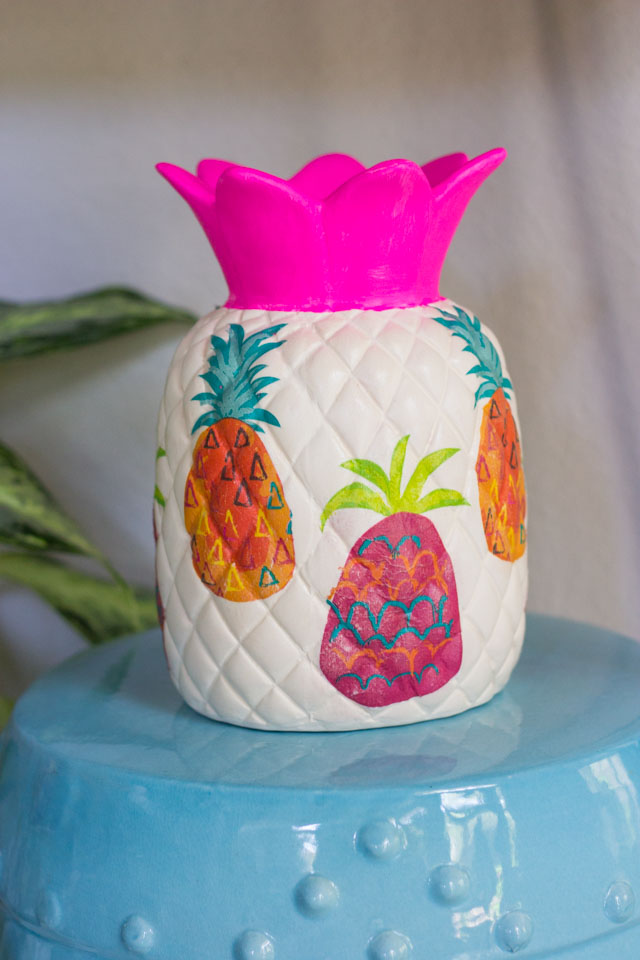 Colorful Sand Art
I'm also always looking for ways to incorporate old craft projects. As you can imagine, I have quite the collection by now! I made this colorful sand art a year ago, and thought the palette would go perfectly with the rest of the tropical decor.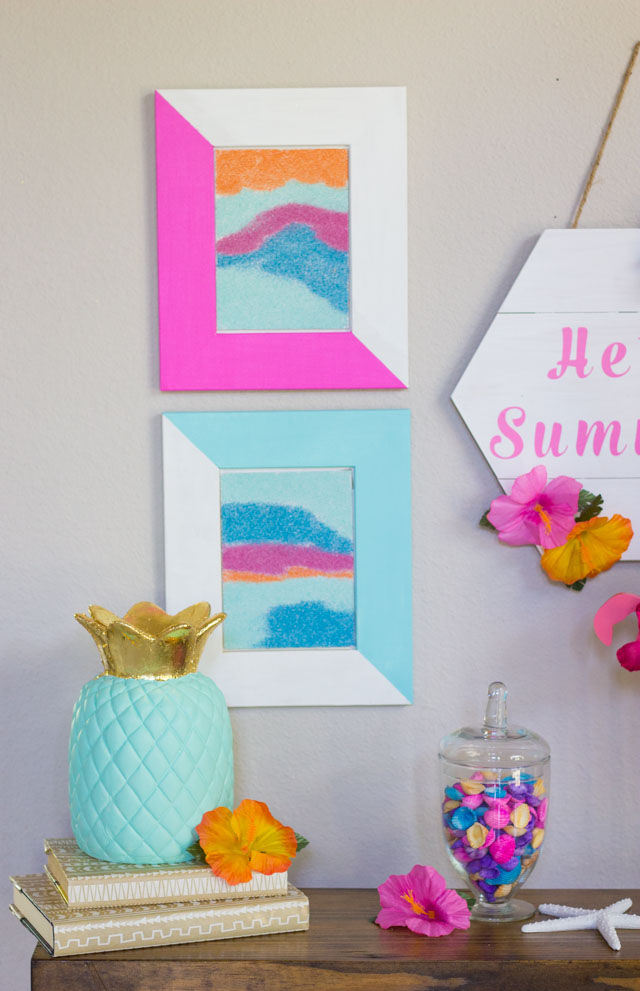 I hope you take some time to slow down and soak in the summer. If you don't see me posting much this summer, it's because I'm trying to do just that! I've been reading a lot of books and spending time outside taking care of my potted flowers (trying to keep them alive) – two of my favorite things to do besides crafting!
For more details on each of these tropical home decor projects head to Fun365.com!
Like making wreaths?