DIY Spring Clothespin Wreath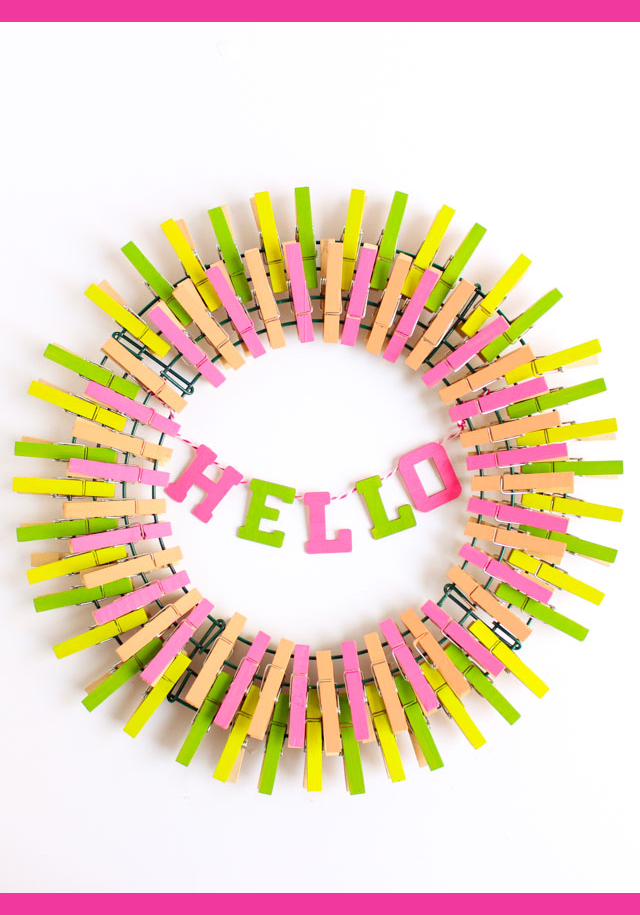 DIY Spring Clothespin Wreath
Introducing my DIY clothespin wreath for spring! Raise your hand if you are dying for spring! I'm SO ready for the sun to be shining and the grass to be green. It has been one majorly dreary winter here in San Antonio. I've tried to combat my winter blues my crafting up some extra bright and sunny projects in my craft room!
This colorful clothespin wreath has me dreaming of warmer days. Read on to see my latest project for Oriental Trading's Fun365.com.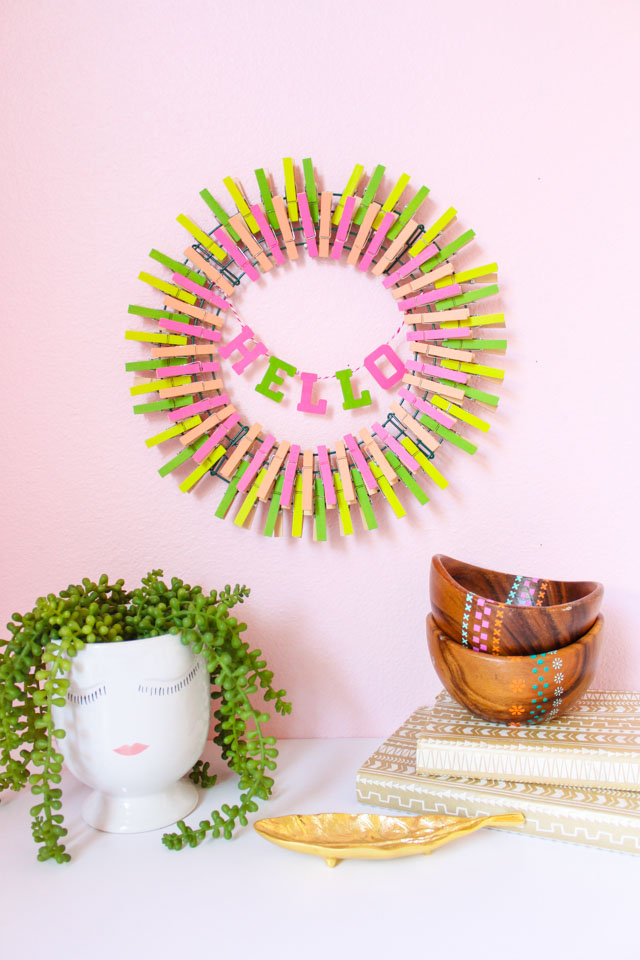 Clothespin wreaths are a ton of fun to make and look just as good inside as they do on a front door. Last year, I made this summer bucket list clothespin wreath for Stella and Hazel and it was a huge hit! I just hung it on a kitchen window with a suction cup. I think I will have to bring it out again this year.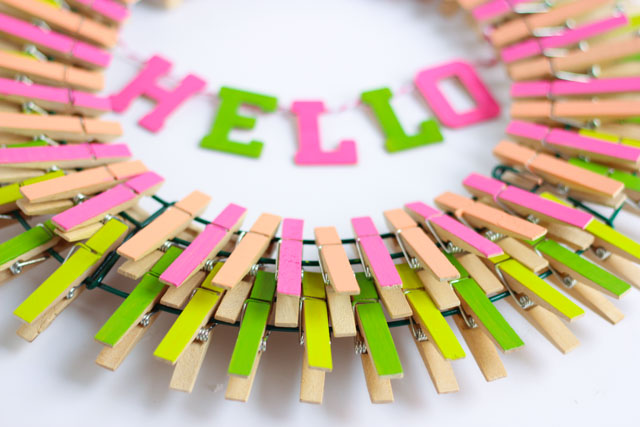 While this clothespin wreath may look complicated, it is as simple as clipping clothespins onto a wire wreath form and then painting their tops. I found that painting the clothespins after they were clipped onto the wreath made it super easy and fast. Just pick some bright and happy colors and you are guaranteed a pretty wreath. I added the word "hello" in the middle of my wreath, but adding your last name or monogram would look nice too!
Head to Oriental Trading's Fun365.com site for the step-by-step clothespin wreath tutorial and a full list of supplies!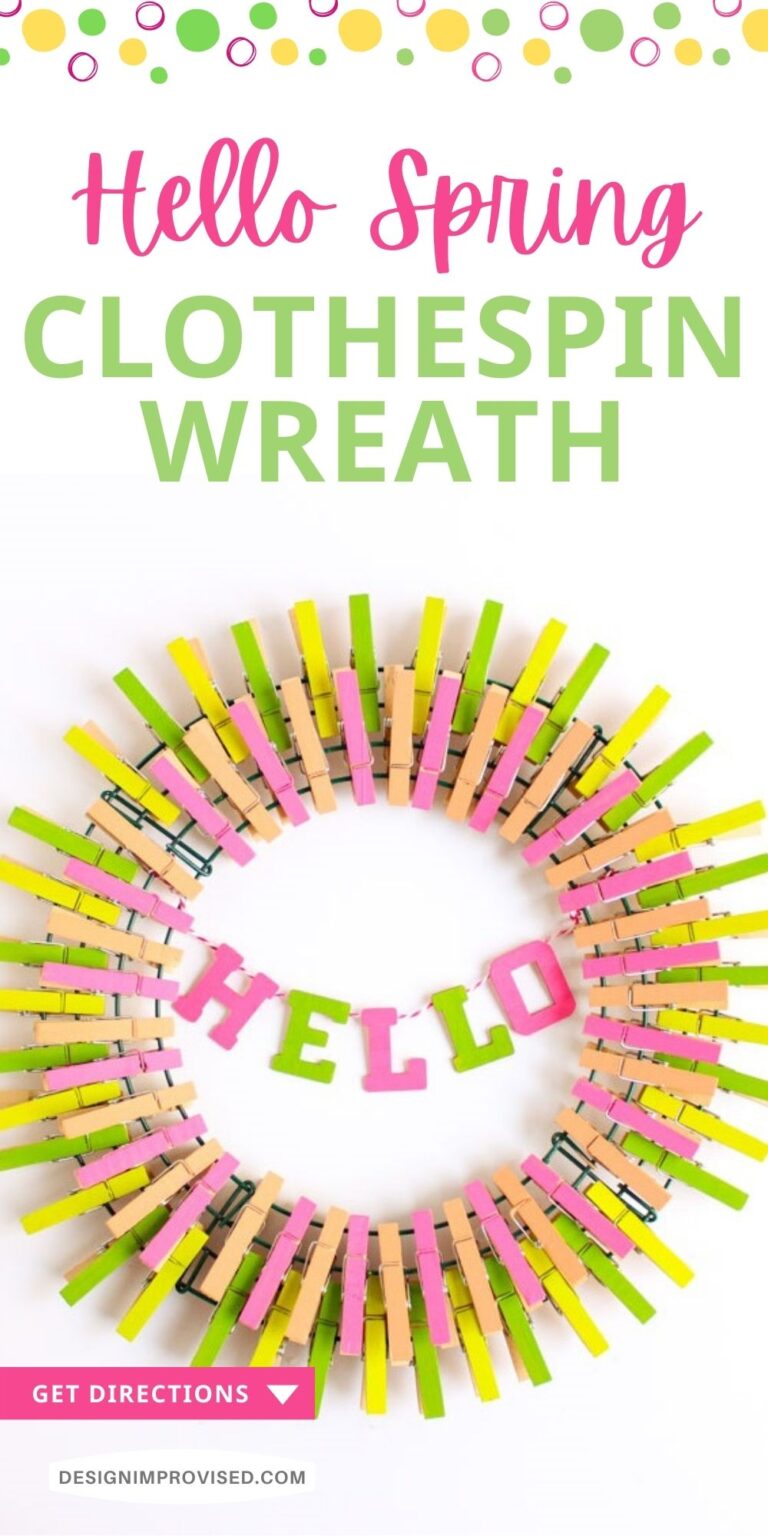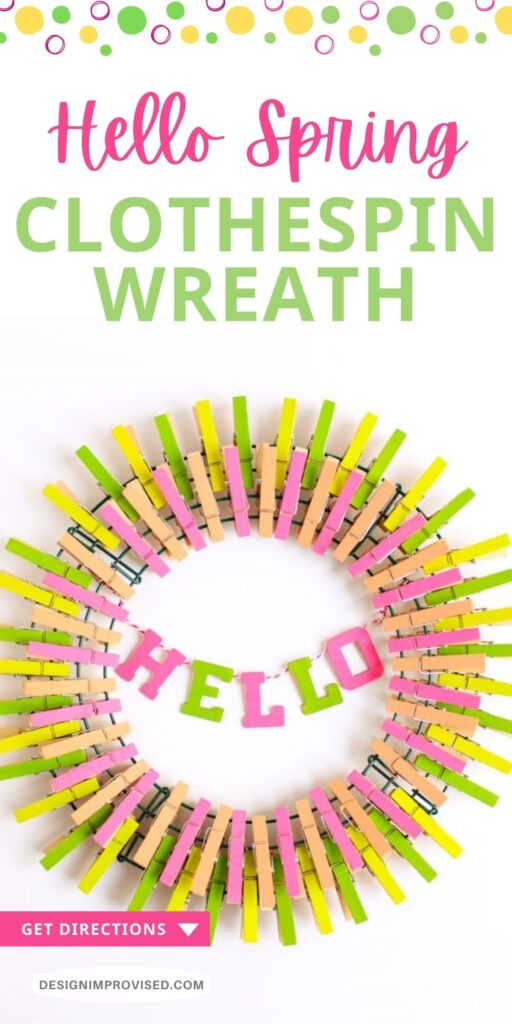 Want to make wreaths but are too intimidated to start?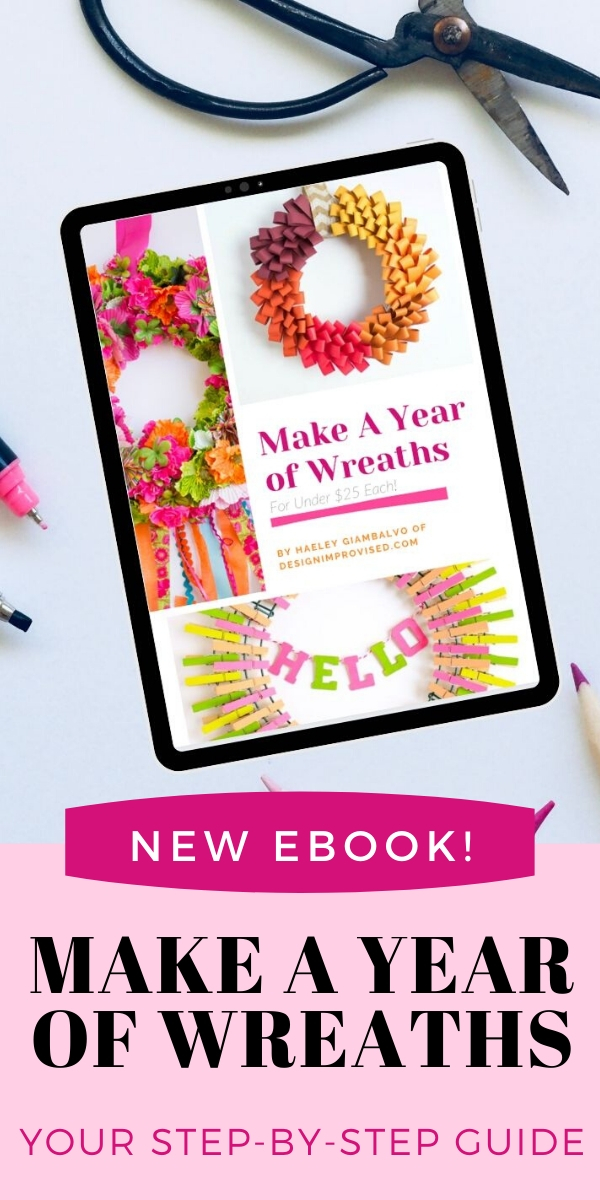 This post is sponsored by Oriental Trading.