Colorful Mini Wood Wreaths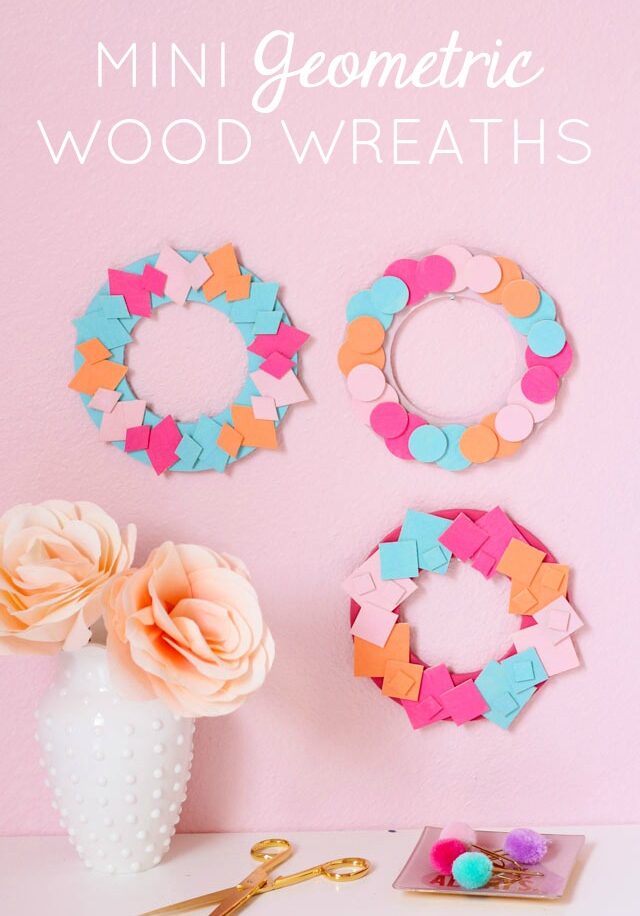 Mini DIY Wood Wreaths
It's time for the Supply of the Month Challenge with Oriental Trading! Every month, a set of bloggers are presented with a new craft supply like these mini wood squares and are challenged to create something fun. I never shy away from a craft challenge and one of my favorite things to make with the supply of the month is of course, a wreath! I combined the little wood squares along with circles and diamonds to create a set of mini geometric wreaths for some unique and modern wall decor.
Wreaths aren't only for front doors! They also are a great way to add texture and interest to your walls. These mini wreaths are just 6″ across and look nice when grouped together as a set of three, or incorporated along with other wall decor in a gallery-style grouping. Here is where I ended up putting them in my craft room: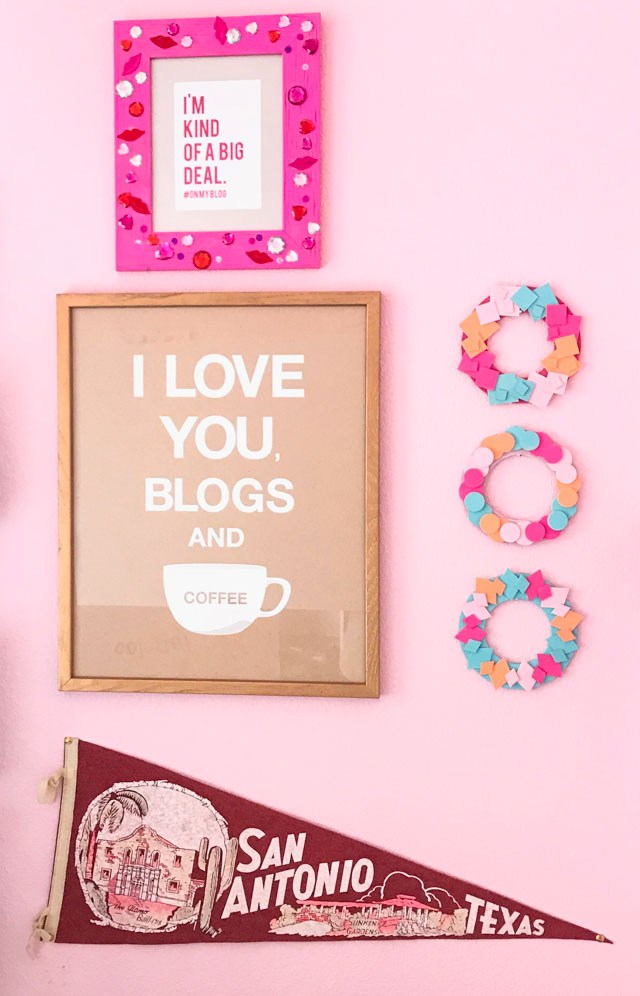 You could of course make a set of these with just the squares, but I had fun trying them out with wood circles and diamonds as well. Oriental Trading has a ton of fun wood craft supplies to get creative with.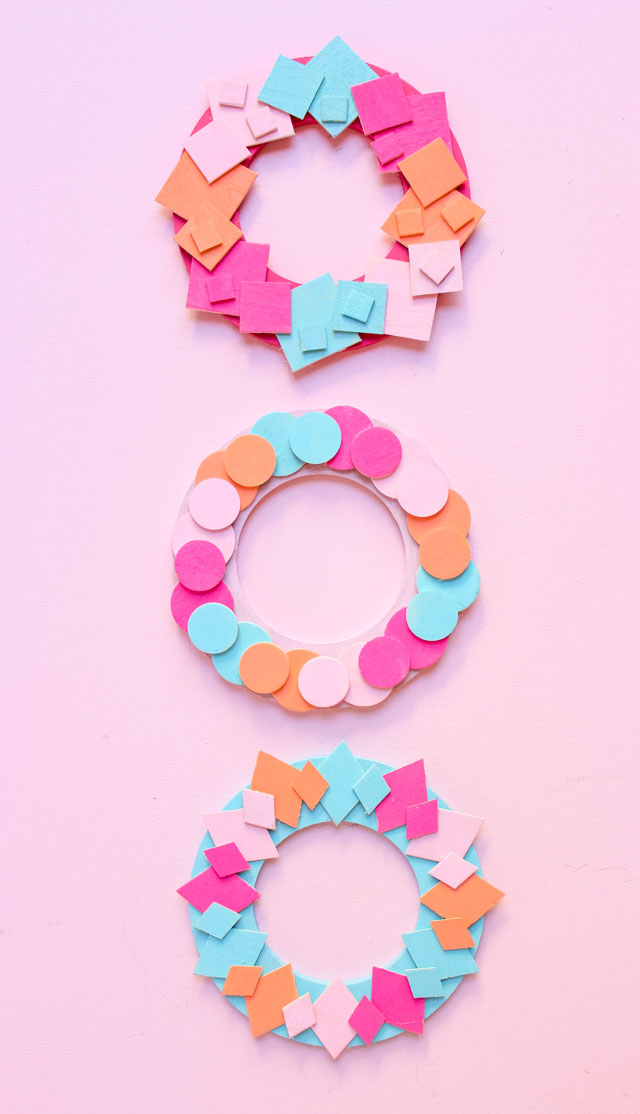 What would you make with these mini wood squares? Check out the other blogger projects for the Supply of Month Challenge for more inspiration: