DIY Modern Sand Art Decor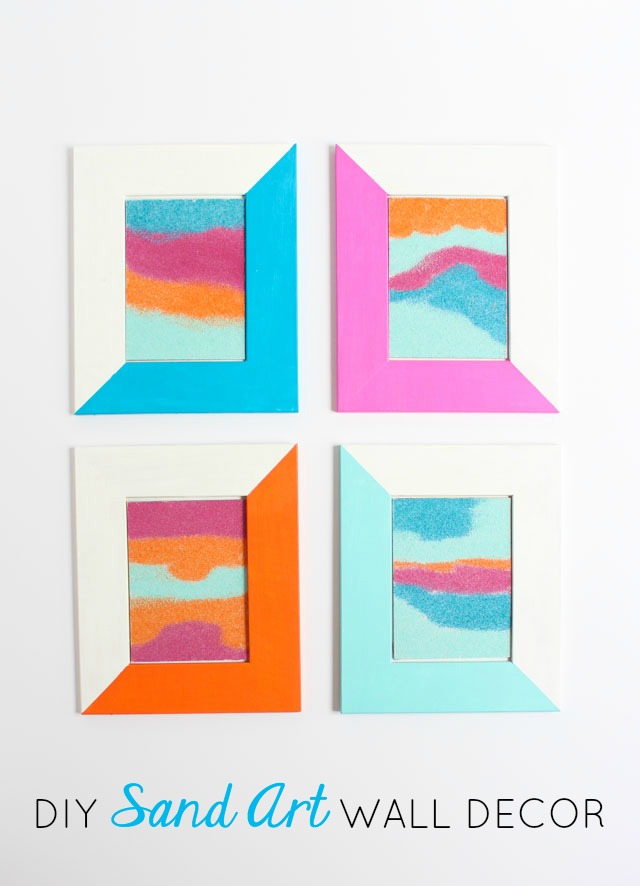 DIY Sand Art Decor
Some of my favorite craft projects are the ones that remind me of the things I made as a kid. This DIY sand art that I made for Oriental Trading's Fun365.com site is one of those projects.
When my sister and I were young we loved creating "sand art", although for our version we used table salt colored with food coloring! We would fill any empty bottles we could find with layers of "sand" and a little glitter.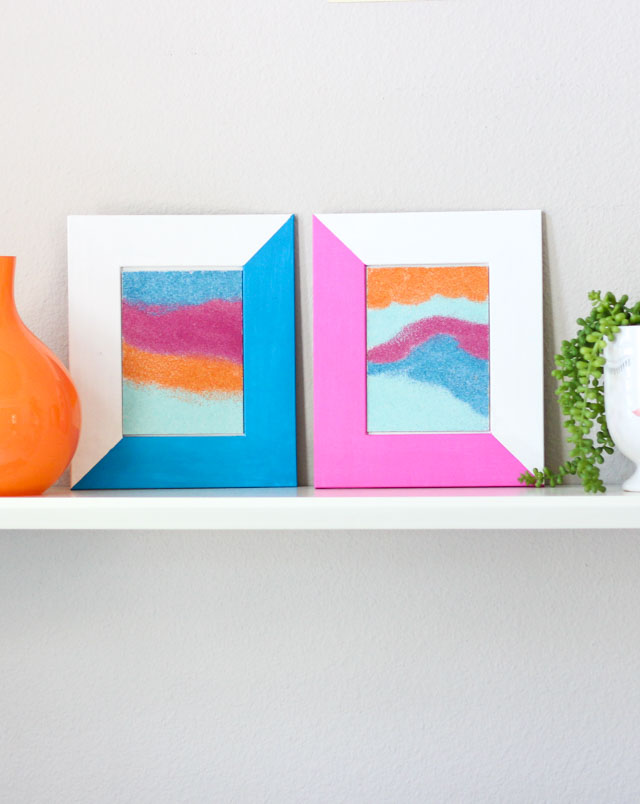 For this project I started with a really fun craft supply called a sticky board. Never used one? Well, now's the time! You just peel off the backing and pour sand onto the sticky surface, making any design you want. Just shake off the excess. These boards work with glitter too!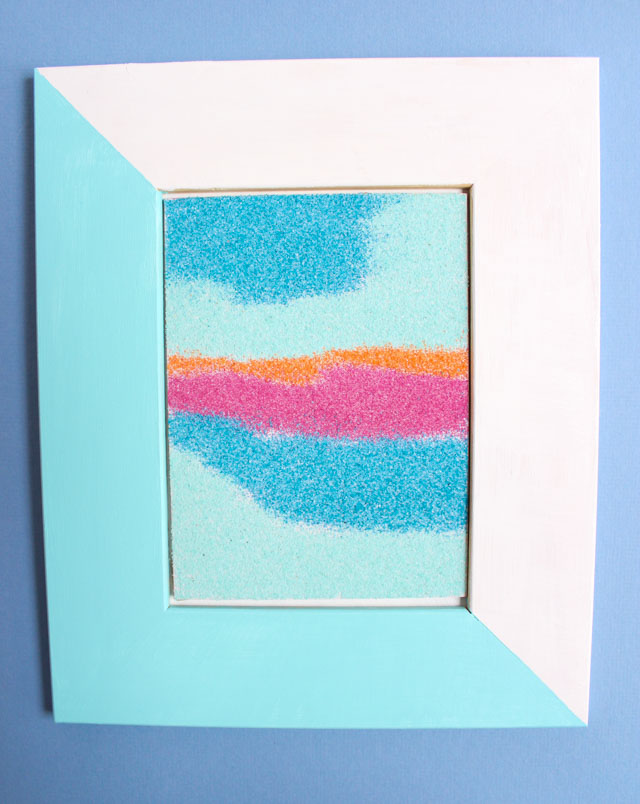 I created a set of four coordinating pieces of art with color-blocked frames for one-of-a-kind wall art. I had so much fun with this project. It's a great one to get the kids involved with too!
Head to Oriental Trading's Fun365.com site for the step-by-step sand art tutorial and a full list of supplies!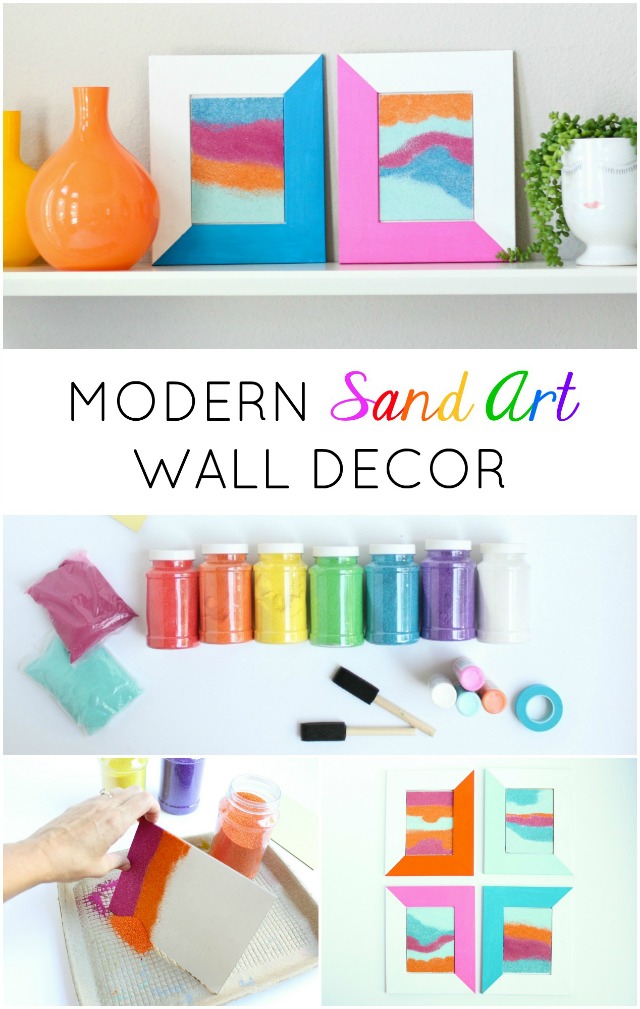 Like crafting with sand?
This post is sponsored by Oriental Trading.