How to Make a Wine Cork Flower Wreath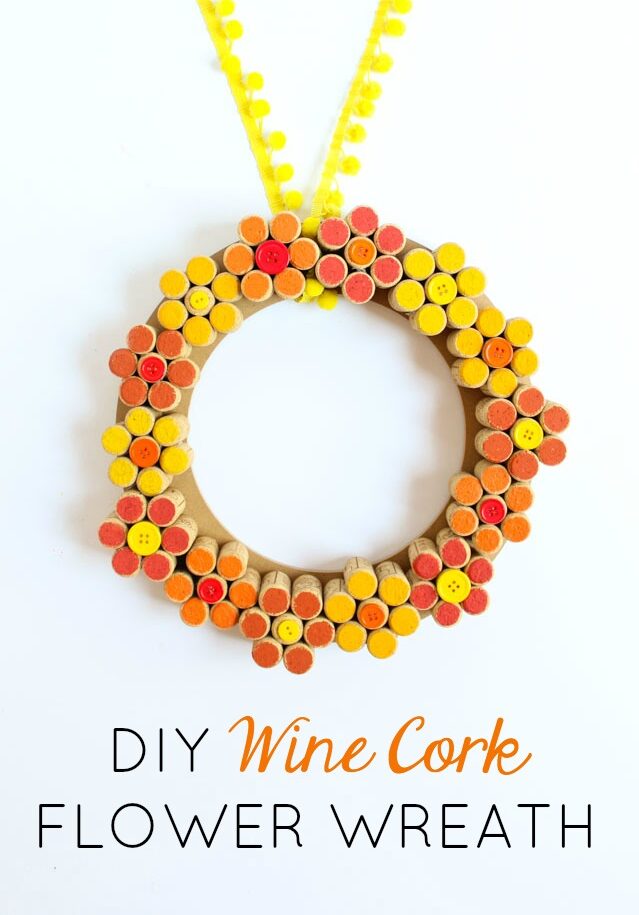 How to Make a Wine Cork Flower Wreath
Introducing my wine cork flower wreath! Wine cork crafts have a special place in my heart! These wine cork wreaths were one of my first projects on Design Improvised, and this wine cork vase tutorial is one of my most popular posts. Needless to say, I was excited when wine corks were chosen for the latest Supply of the Month challenge with Oriental Trading. This time I tried a different take on the wine cork wreath, with this colorful fall flower version. What do you think?
Standing the corks on their ends and forming seven of them into a circle makes the sweetest little flower. Just add a touch of craft paint to the tops. I used a fall palette of orange, red, and yellow. Glue the corks together with hot glue to form the flower!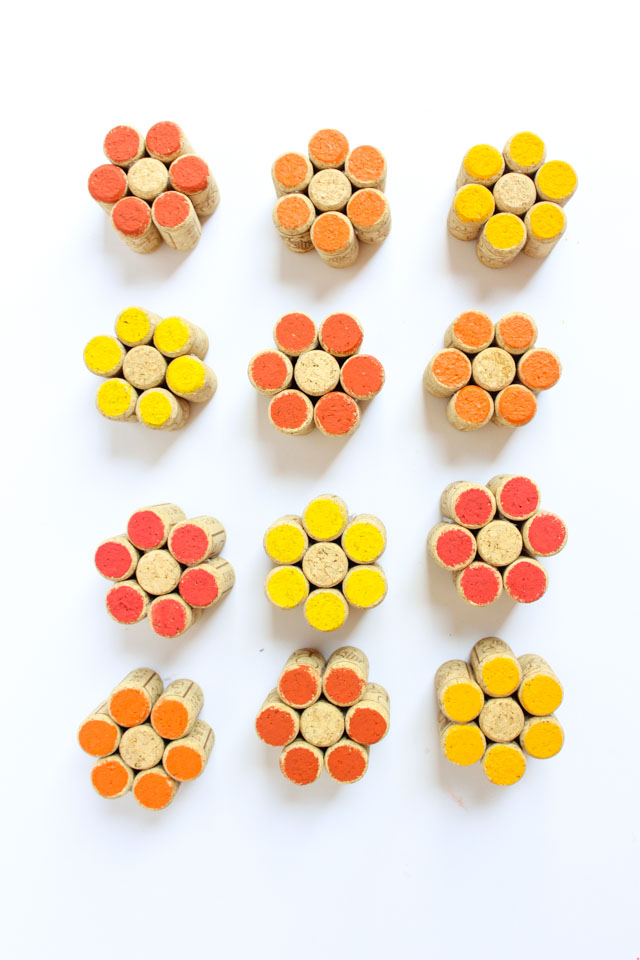 I finished my flowers off with a button in the center and glued each flower around a wood craft ring. This wreath required about 100 corks to make. The good news is you don't have to drink a ton of wine to make this! Oriental Trading sells bags of 50 wine corks!

Have lots of corks to use?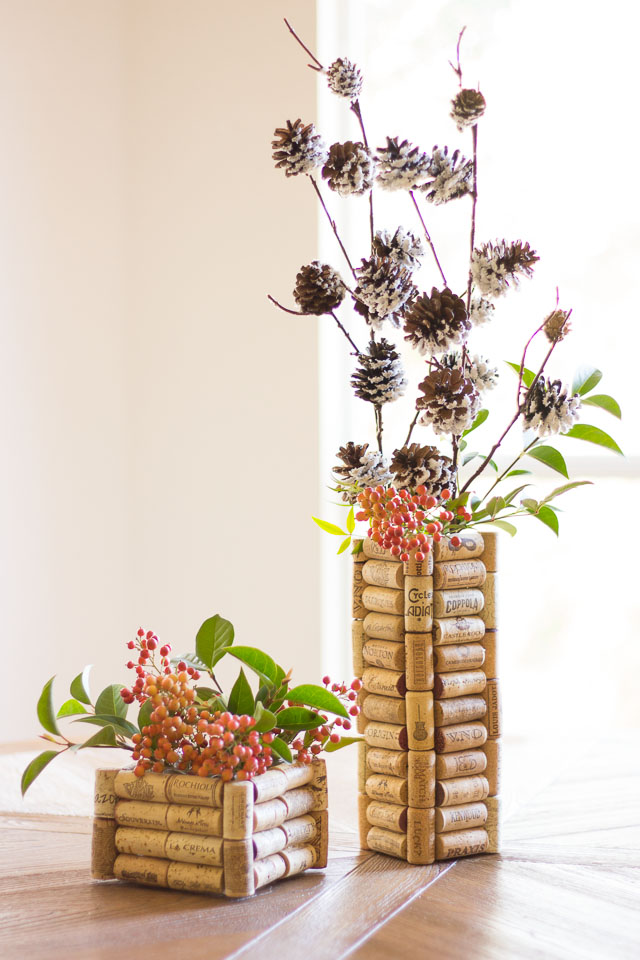 Love making wreaths?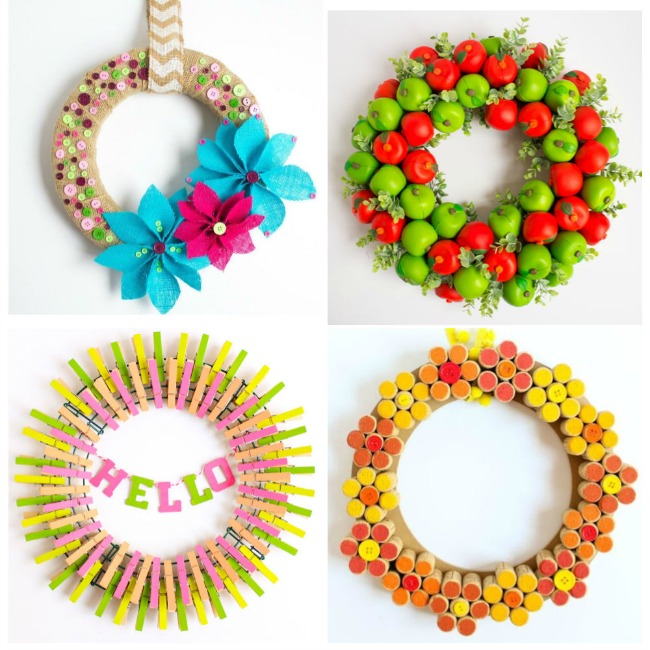 Head to Oriental Trading's Fun 365 Site for the step-by-step cork flower wreath tutorial. This post is sponsored by Oriental Trading.