A Creepy Crawly Halloween Bar Cart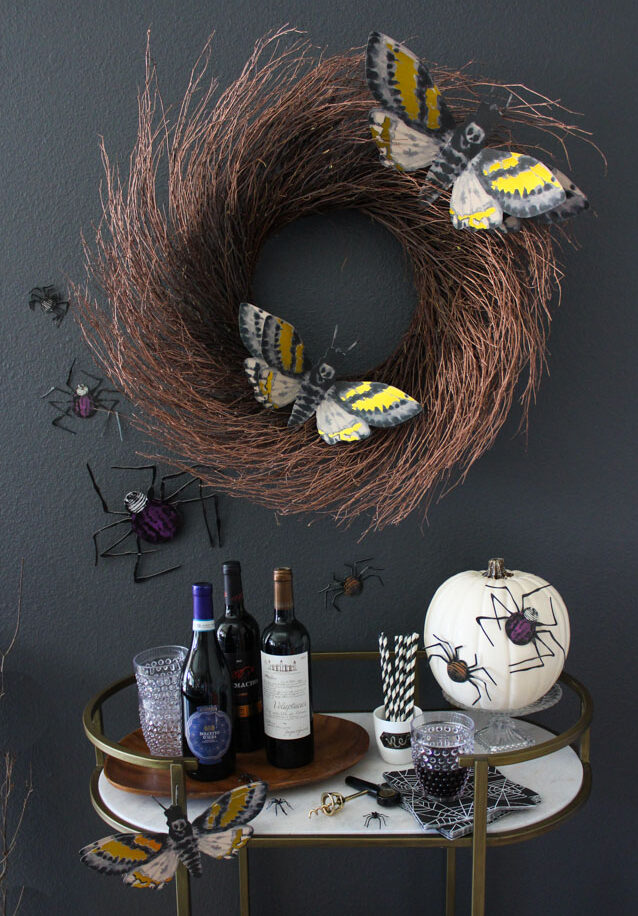 Halloween Bar Cart Idea
It's creepy, it's crawly…. it's a Halloween bar cart full of spiders, insects, and giant moths! The folks at Martha Stewart always know how to do Halloween right, and sent me some of their bug-filled decorations, along with some red wine handpicked by Martha herself! I had so much fun styling this spooky bar cart in time for Halloween. Read on to see how it came together!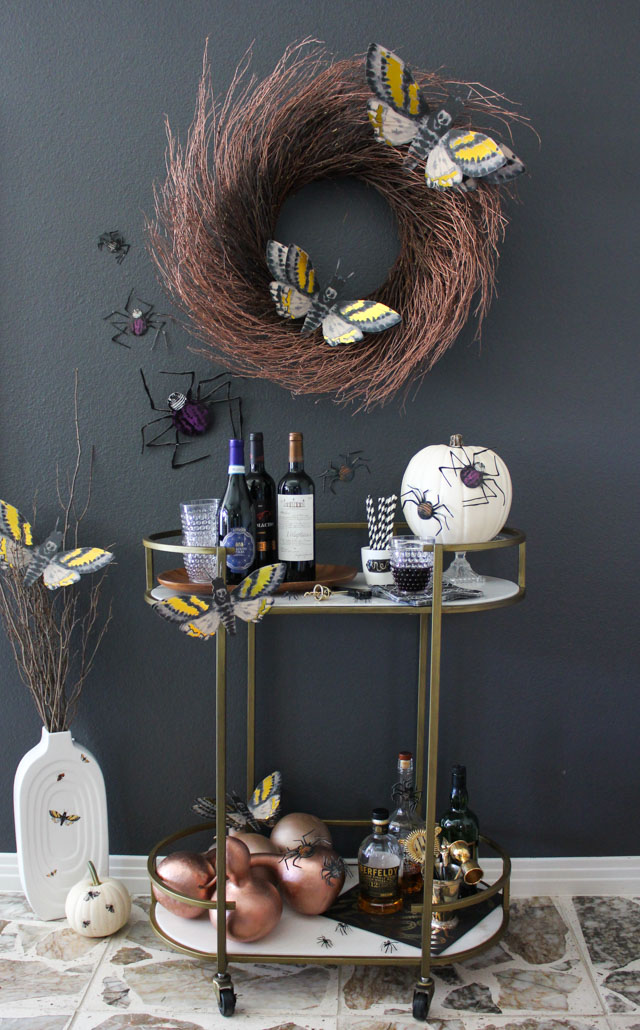 Starting with my bar cart, I added a wreath and incorporated a mix of pumpkins, gourds, and of course, libations! I love that Martha now has her own wine club where you can receive six bottles of her hand-selected picks. I sampled the Mischief Pack of red wines. This would be a fun holiday gift for any wine lovers!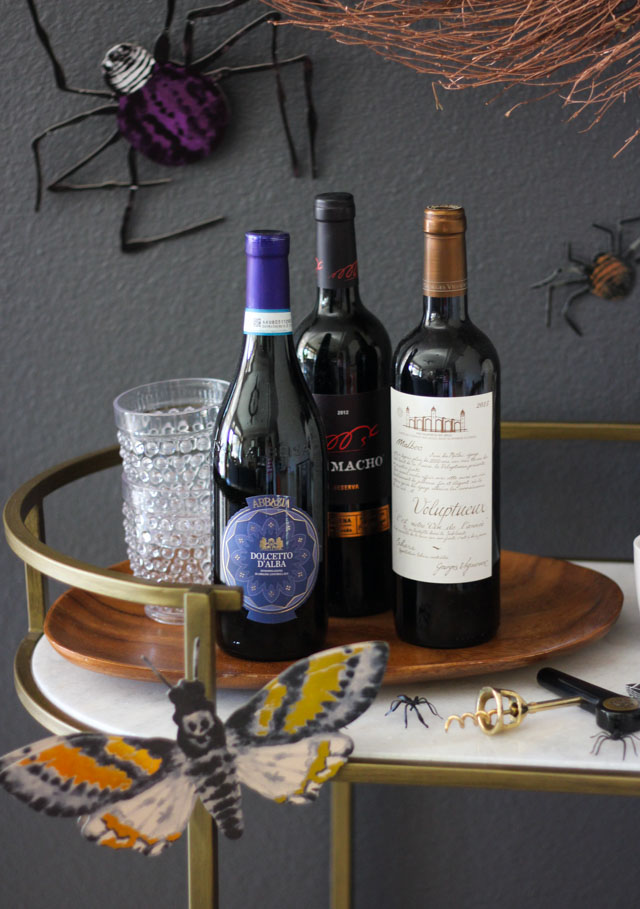 These giant spiders are a super simple way to decorate a pumpkin or wall and look especially cool because they are three-dimensional.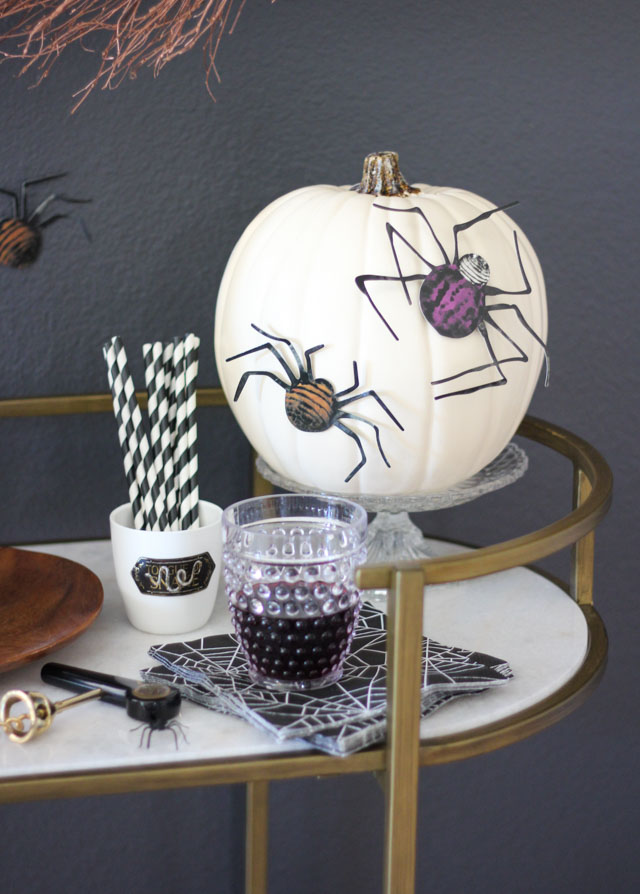 I also added some of the spiders to the wall to make it look like they were crawling up from the bar cart.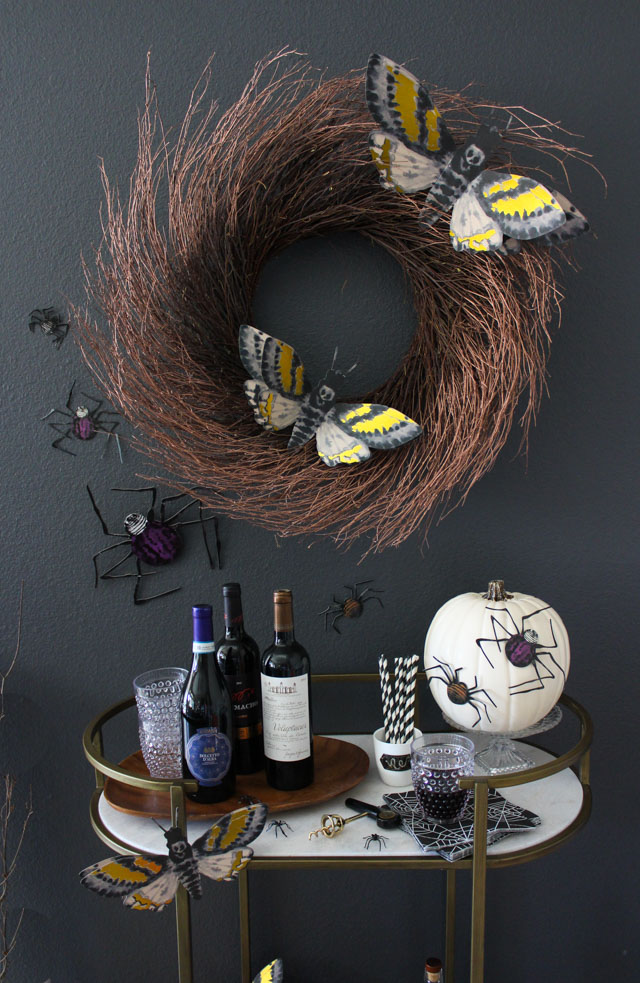 These Halloween label stickers are a simple and inexpensive way to turn any glassware into Halloween decor!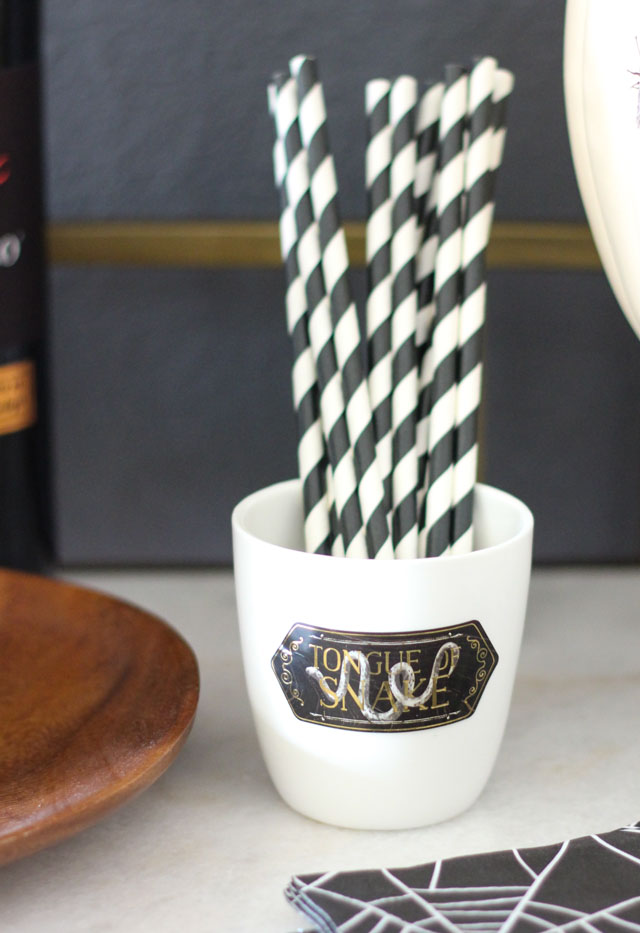 The giant moths are my absolute favorite and come in a pack of three different sizes. Perfect for adorning a wreath.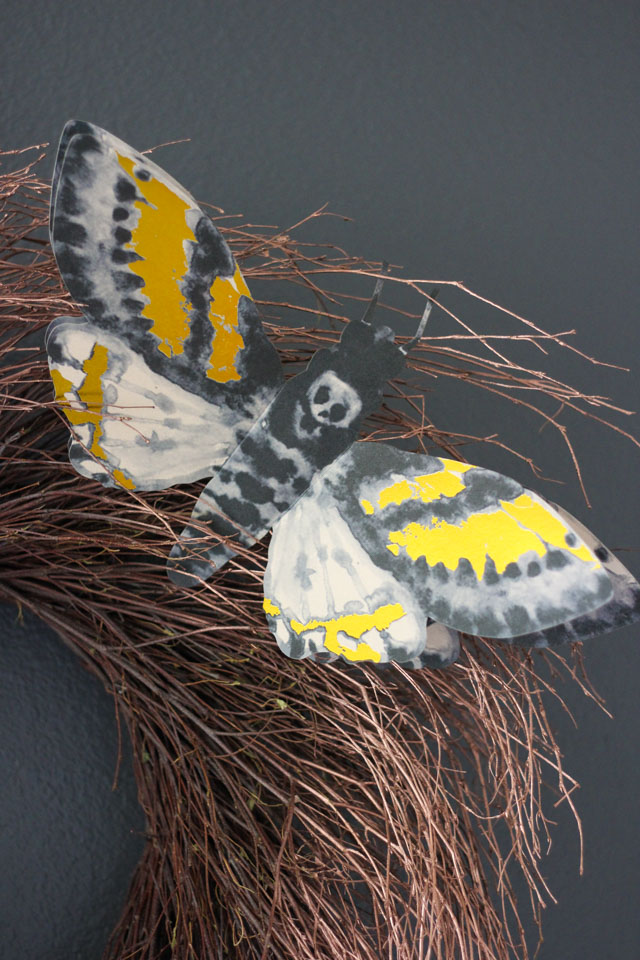 On the bottom of the bar cart I stacked some painted gourds and added in more moths and spiders. I also used a gold snake covered page from the Martha Stewart paper pack to add another layer of Halloween decor.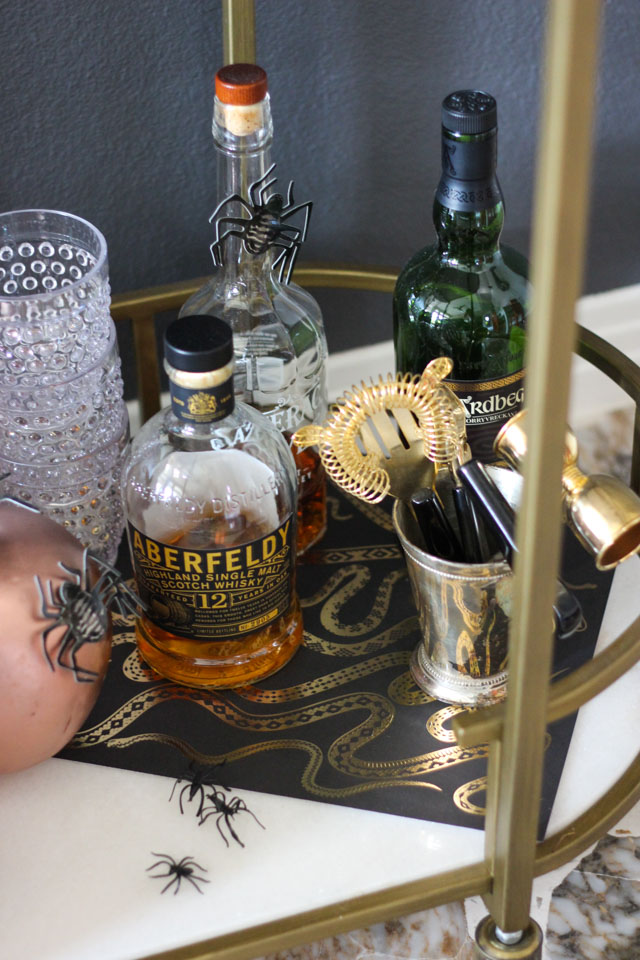 This post is sponsored by Martha Stewart Crafts.