You've Been BOOed: 3 Ways to Surprise Your Friends This Halloween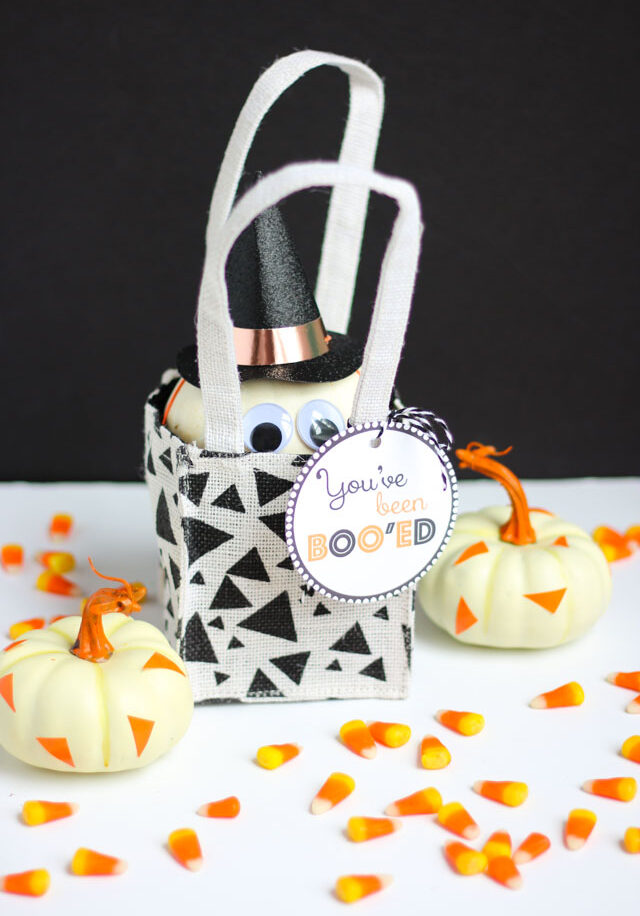 You've Been Booed!
I love the new Halloween tradition of leaving a surprise at your neighbors door with a note that says "You've Been Booed". It reminds me of the little baskets I made as a kid to surprise my friends on May Day. This tradition doesn't have to be just for kids! Today I've partnered with Global Purpose and Help One Now to show three different ways you can use their cute giving bags to surprise your grown-up friends. They are perfect for leaving on a co-worker's desk or hanging from their front door.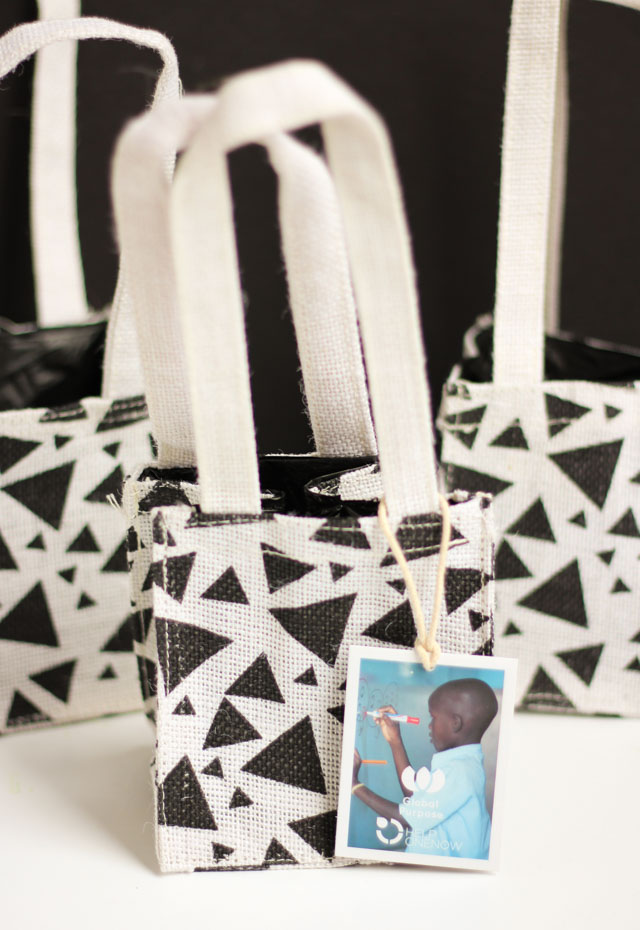 Each of my three surprise ideas starts with one of these sweet fabric bags made by Help One Now. For my Texas readers, you can find these at HEB in the floral department for only $2.50 for this small 4″ square bag, and $4 for a medium round 6″ bag.
Through the sale of these giving bags, Global Purpose is currently providing fair wage and training for 50 teachers at 4 schools across Haiti, and 16 teachers in rural Uganda! Over 2,000 students each school year are directly affected by the funds raised from these bags. You can learn more about their efforts here. It's the best when you can purchase something you love, and help others at the same time!
Three You've Been Booed Surprise Ideas
These bags are the perfect size for a small gift. You don't have to go over the top to make someone's day special. Here are three simple ideas for a Halloween surprise gift that any adult would love!
1. Googly Eye Bouquet
Who doesn't love getting flowers? However, I bet you've never received a bouquet that looks at you! Give flowers an eerie Halloween touch by adding a googly eye (or wiggle eye – whatever you prefer to call them!) in the middle. I found a bouquet of pretty orange mums at HEB and added a googly eye in the middle of each with a glue dot on the back. So easy!
I put the flowers in a small vase and found the perfect "You've Been Booed" printable gift tags on Curly Craft Mom blog to tie around the handle of the bag.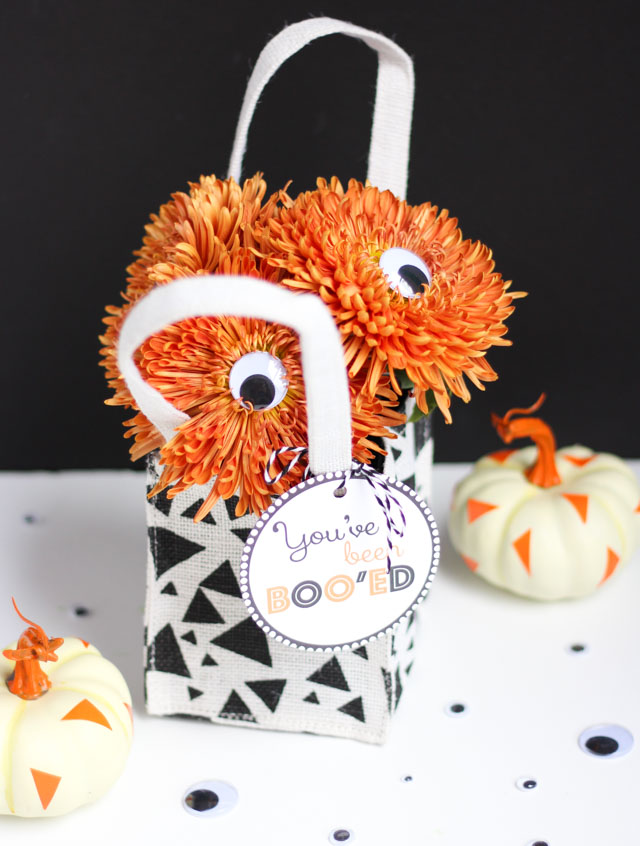 Aren't these flowers so fun?!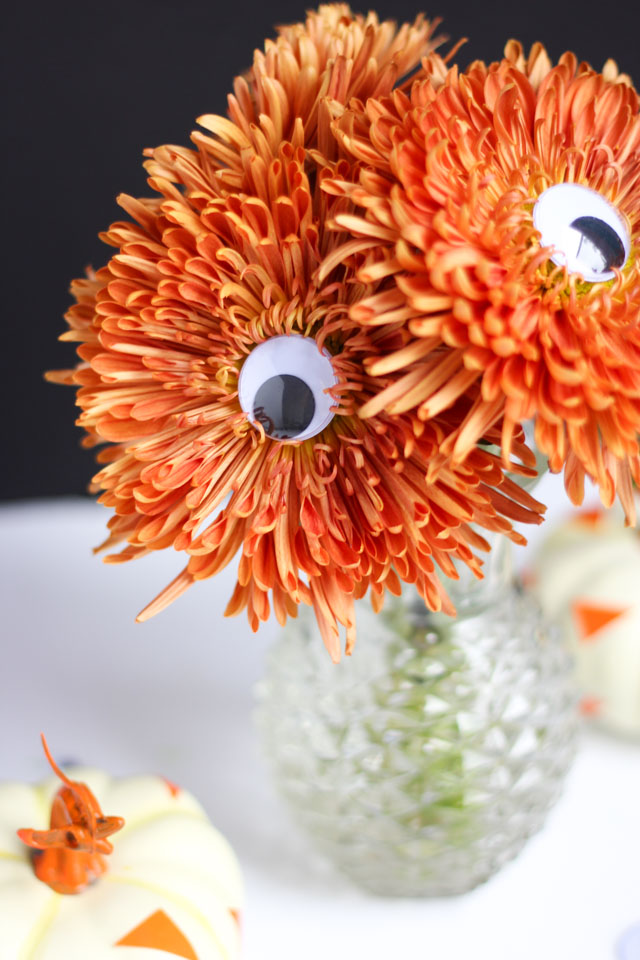 2. Mini Pumpkin Witch
I think this idea is my favorite! The little pumpkin peeking out over the bag is just too cute. I found a mini white pumpkin (called snowball pumpkins) at HEB. Then I added two googly eyes with glue dots and topped it with a sweet mini witch's hat. I filled the base of my bag with candy corn to help prop up the pumpkin so it just peeked over the top! I finished mine off with a printable gift tag.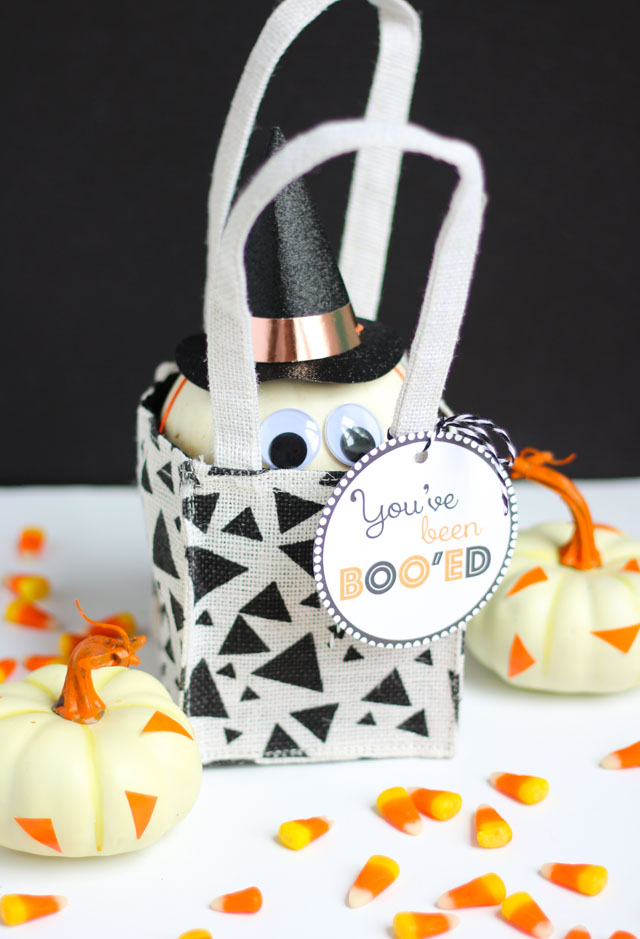 The little pumpkin makes an instant Halloween decoration for your friend's desk or coffee table at home!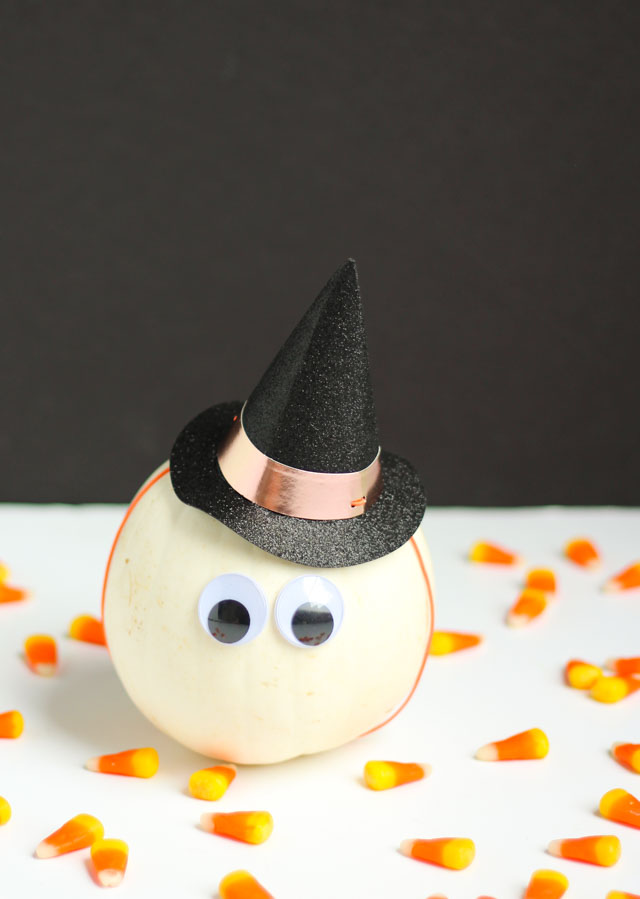 3. Day of the Dead Candle
Here in San Antonio, Dia de los Muertos, or Day of the Dead is just as popular as Halloween. HEB has a ton of festive Day of the Dead decor and I found these cool candles in the store for only $1 a piece!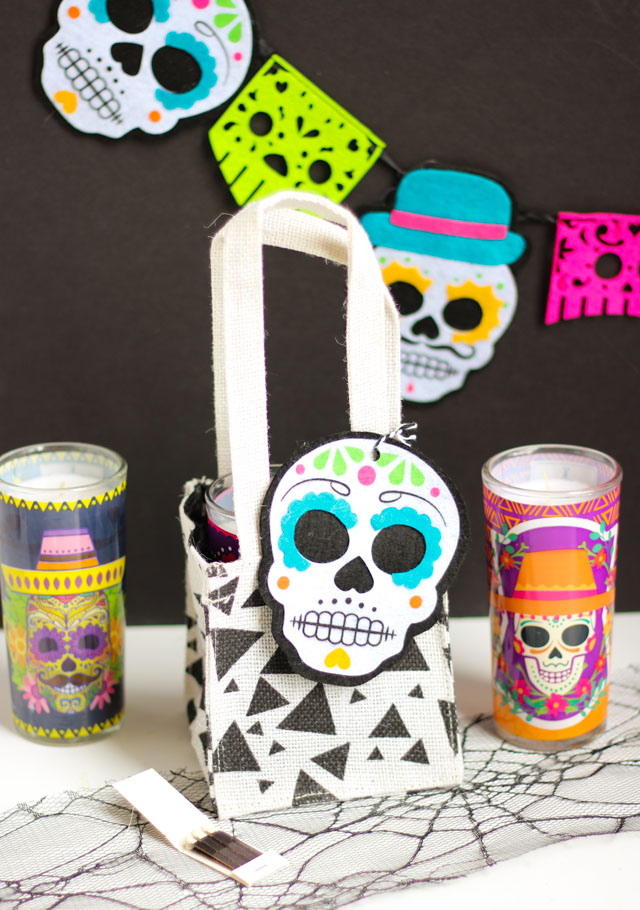 The bags were the perfect size to hold one candle and a pack of matches. I finished off my bag with a felt sugar skull from this pretty Day of the Dead garland.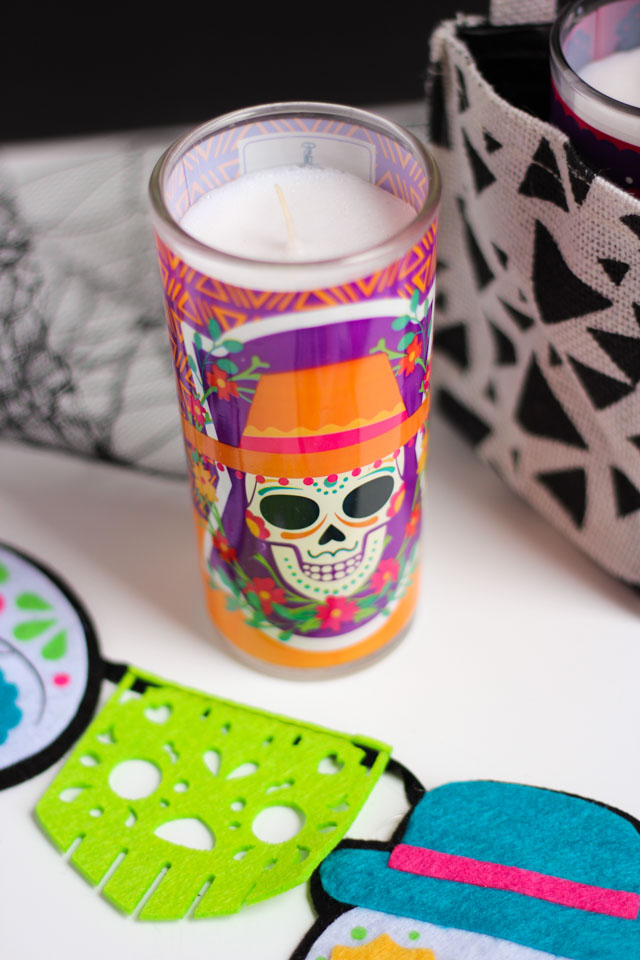 I hope you like these simple ways to "BOO" your friends this Halloween! Texas friends, head to your local HEB to find these cute black and white bags in the floral department.
Like these BOOed Bags?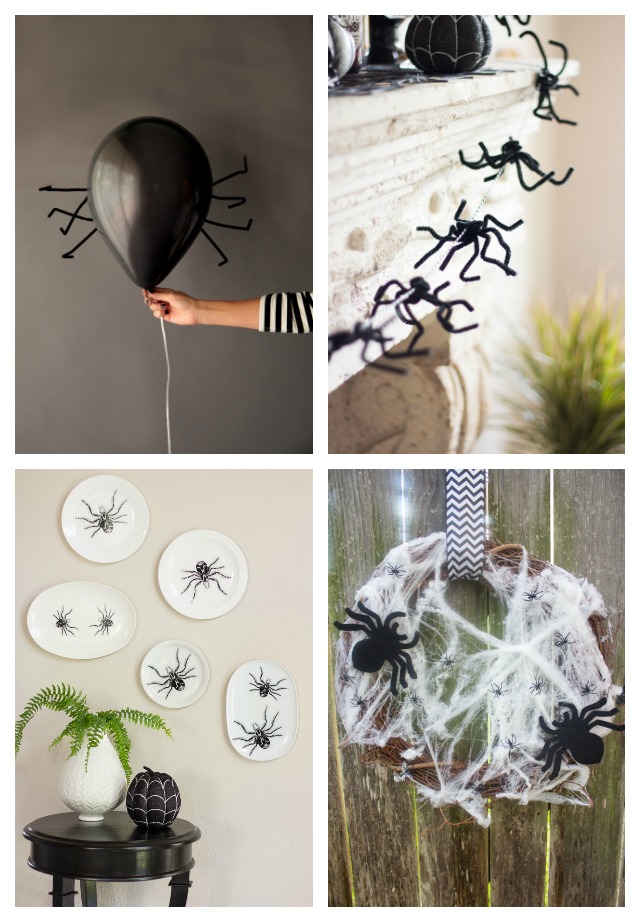 This post is sponsored by Global Purpose.