Make a Fall Apple Centerpiece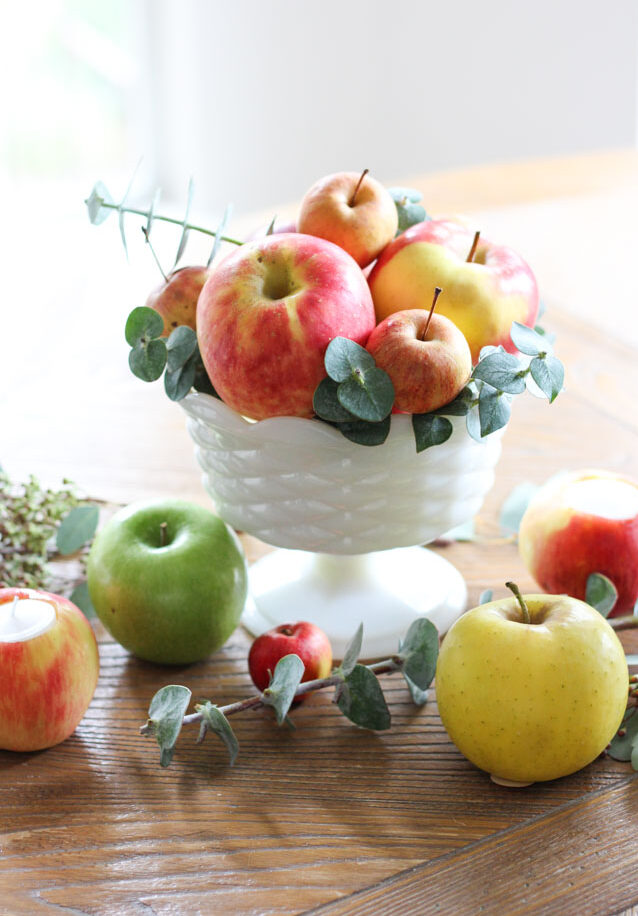 How to Make a Fall Apple Centerpiece
Introducing a fall apple centerpiece that you can make in five minutes flat! Central Market invited me to visit their annual two-week festival featuring the largest selection of apples in Texas. I got to bring home some apples to bake and decorate with for this sponsored post. It has been a rainy, fall-like week here in San Antonio, so I lit a candle, baked an apple cake, and decorated my kitchen table with apples in all shapes and sizes. Needless to say, I was in heaven!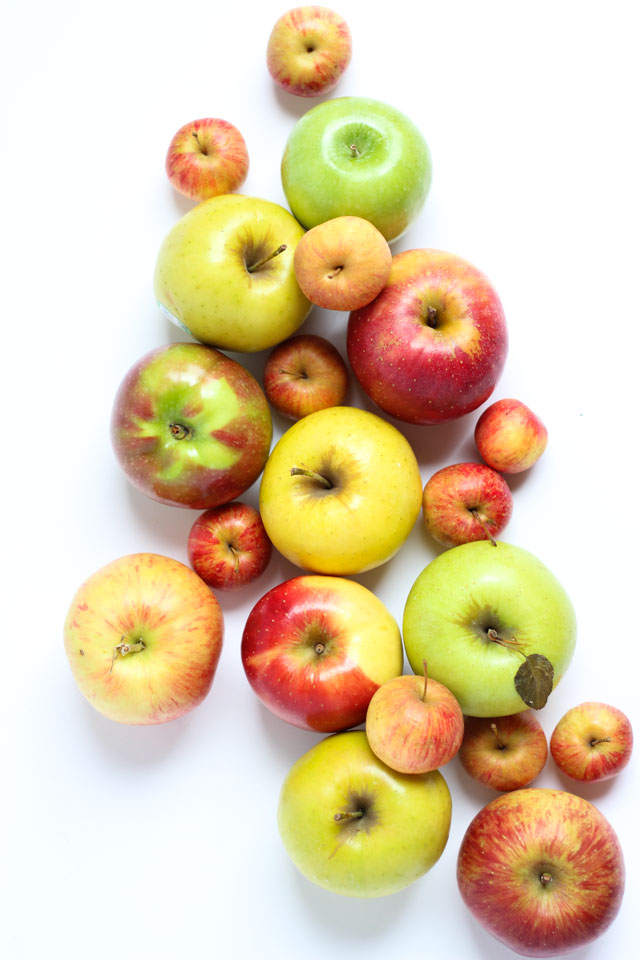 Supplies for Apple Table Decor
Here's all you need to make your own apple centerpiece:
Small pedestal bowl (or similar)
4 large apples (or more depending on the size of your bowl)
Small crab apples
Eucalyptus
Start by adding the large apples to the bowl, then use the small crab apples to layer between them. Cut some sprigs of eucalyptus to fill in any gaps between the apples. You're done!
Five Minute Apple Centerpiece
This is my favorite type of project – something that makes a big impact but takes literally no time to make. I just layered some apples and eucalyptus sprigs in one of my milk glass pedestal bowls. It doesn't get any easier than that. Plus you can still eat or bake with the apples once you are done with the centerpiece since they are just layered in the bowl.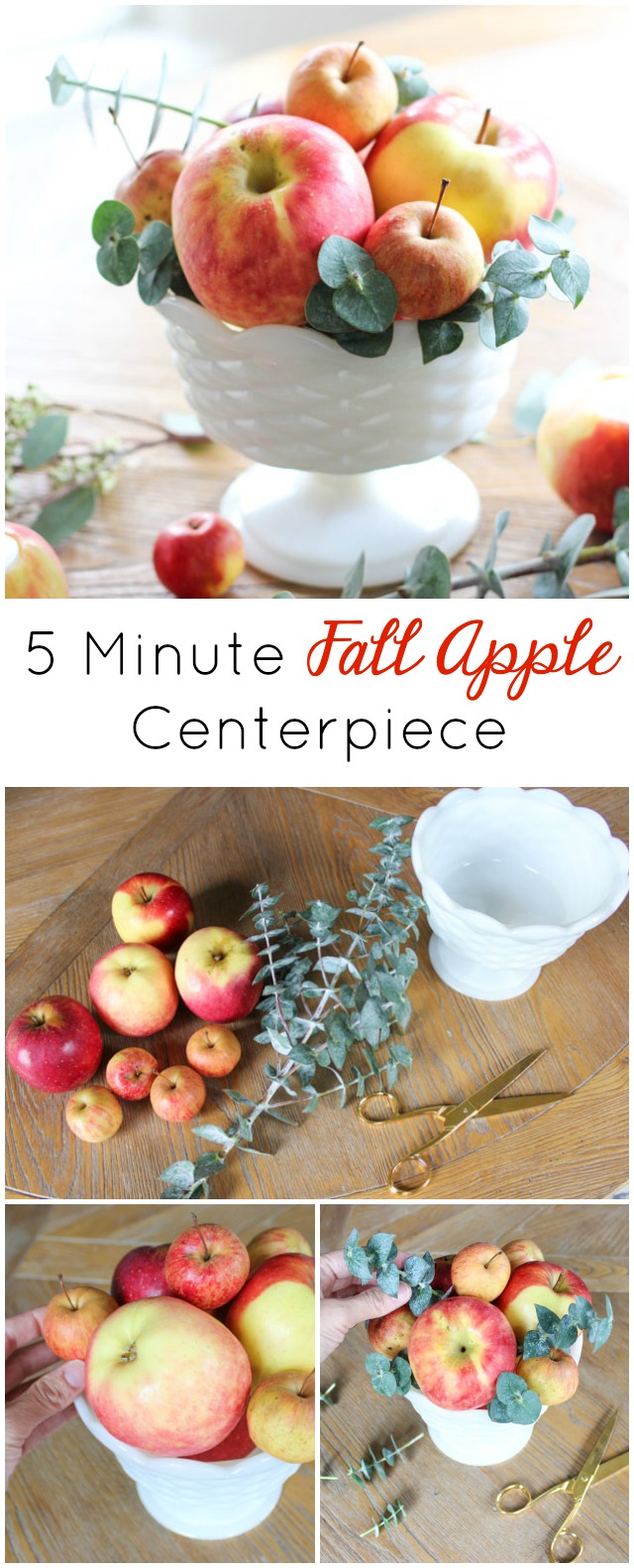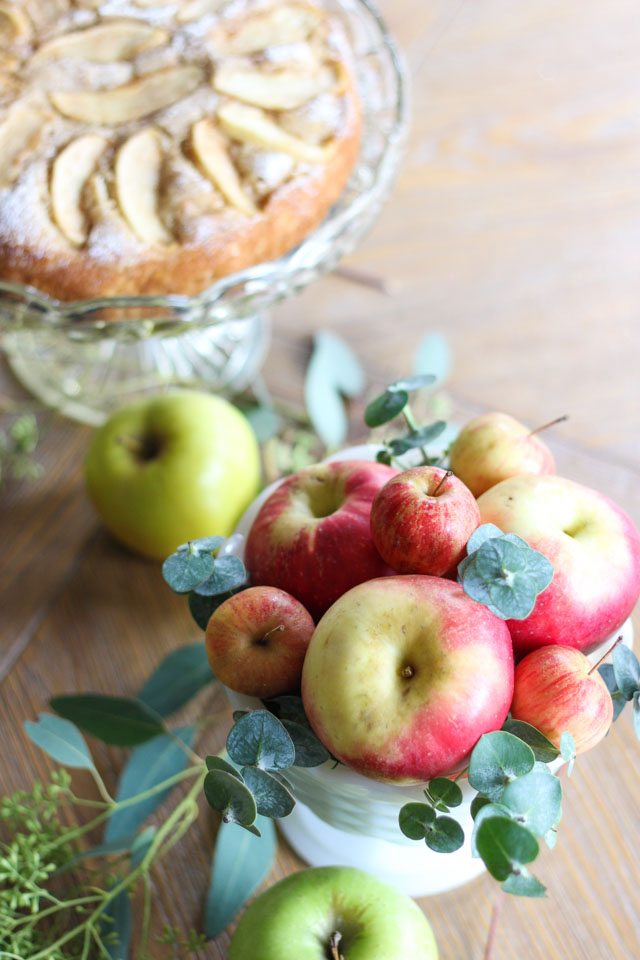 DIY Apple Votives
I even got out my favorite fall gadget (affiliate link) – a tool that turns any apple (or mini pumpkin) into a votive candle. You know you need one of these candle carvers!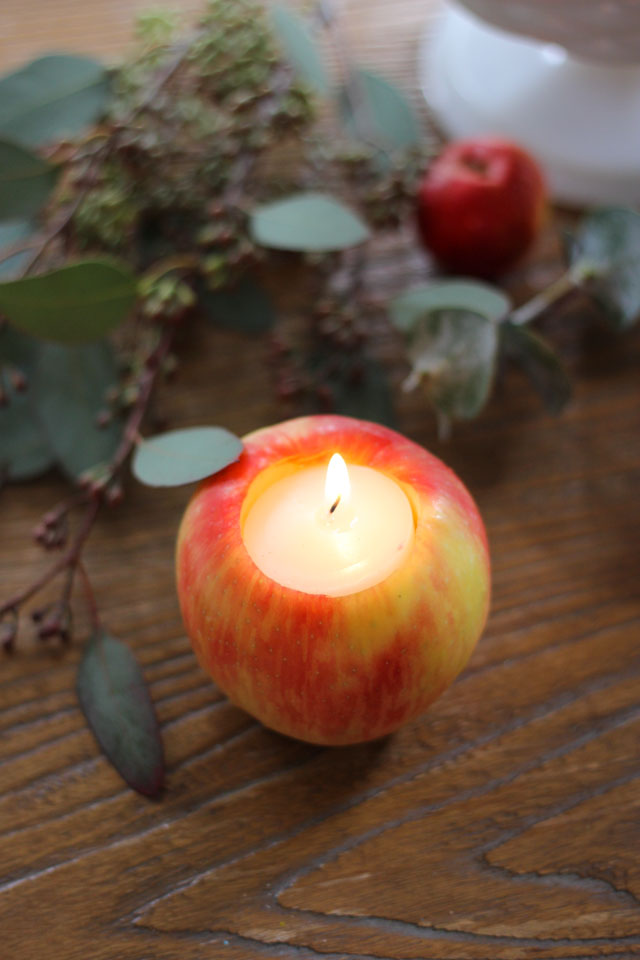 I hope you get a chance to enjoy some fall apples while they are at their peak. It certainly made it feel like fall in our home this week to have the smell of apple cake in the oven and a festive apple centerpiece on the table!
This post is sponsored by Central Market. All opinions are my own.