Simple Yarn Pumpkin Headbands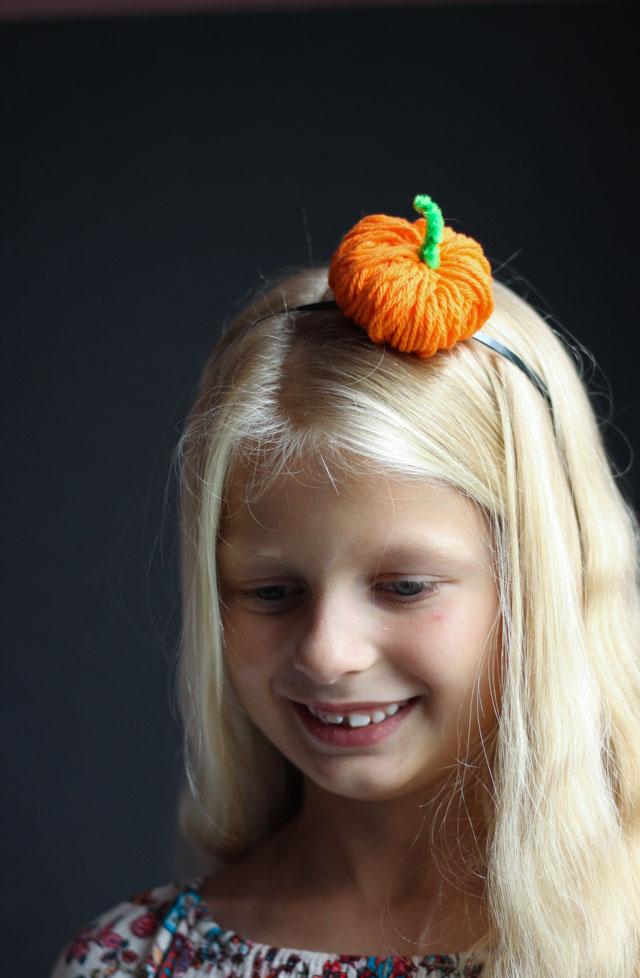 DIY Yarn Pumpkin Headbands
Introducing my simple yarn pumpkin headbands! What's cuter than a tiny pumpkin propped on a little one's head? Not much! This project came to me the other day as I was getting out my
yarn pumpkin garland
for fall. These little yarn pumpkins have been a huge hit on this blog, and I thought maybe they could be used in more than just garland form. If you need a last minute accessory for a trip to the pumpkin patch, a class party, or an addition to your Halloween costume, this is the craft for you. You can make this headband in just 5 minutes!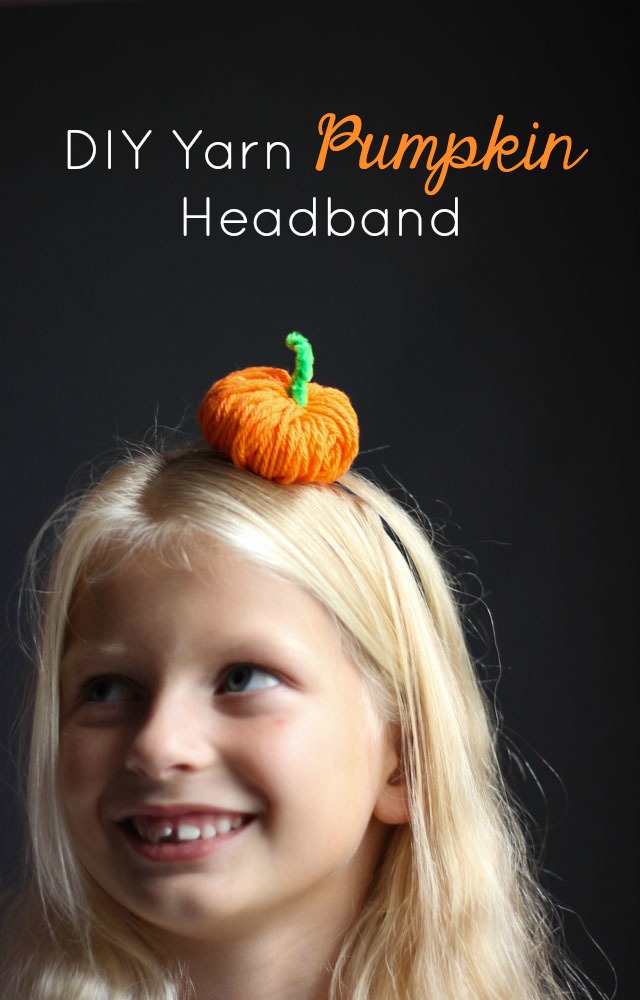 These little pumpkins are really just yarn pom-poms before they are fringed with scissors. Add a pipe cleaner stem and you have a pumpkin. So easy!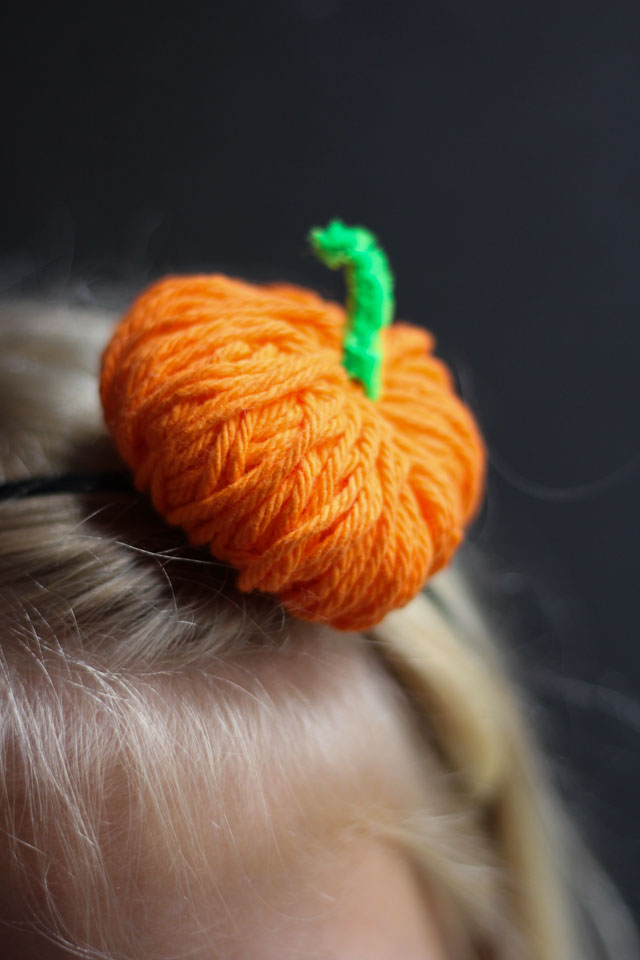 Supplies for Yarn Pumpkin Headbands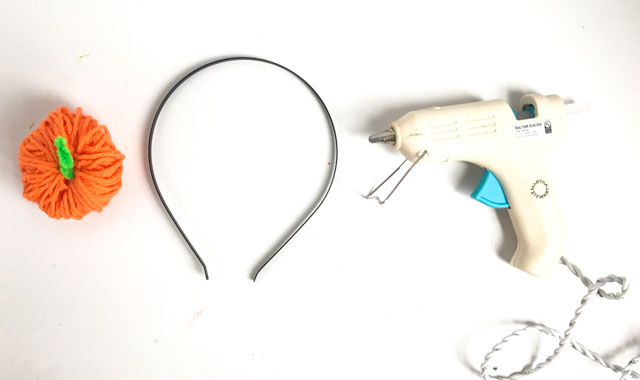 How to Make Yarn Pumpkin Headbands
1. Make a yarn pumpkin following this simple tutorial.
2. Glue the pumpkin to the top of a headband with hot glue, offsetting it slightly from the center of the headband. That's it!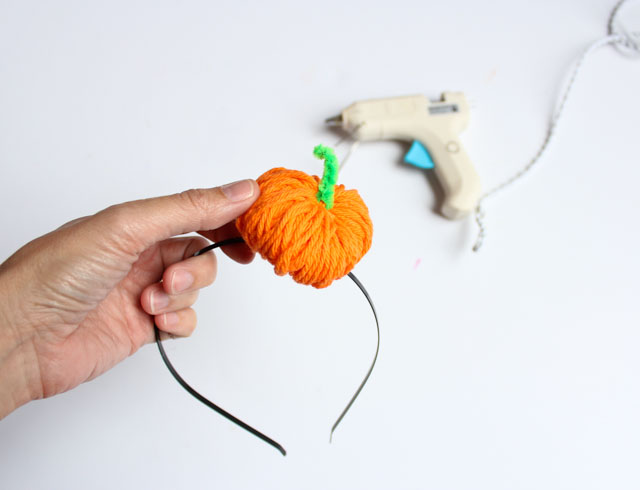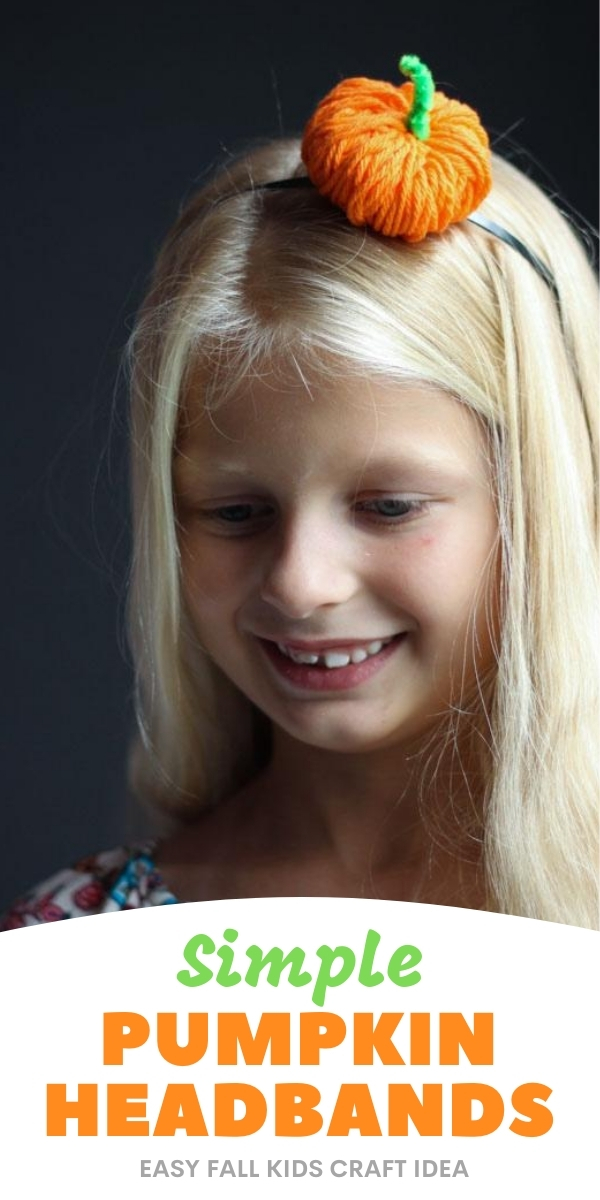 It is always a hoot when I ask my girls to pose for some blog photos (and usually requires some bribing – ha!). Here are some of the "outtakes" of Hazel's photo shoot. 🙂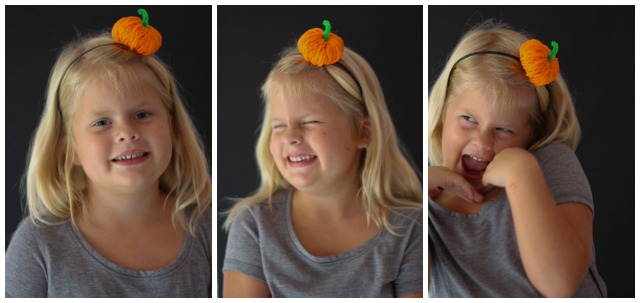 Like these little yarn pumpkins?