DIY Summer Bucket List Wreath
June 13, 2017 | FILED UNDER: Wreaths, Kids Crafts, Fun Activities, Summer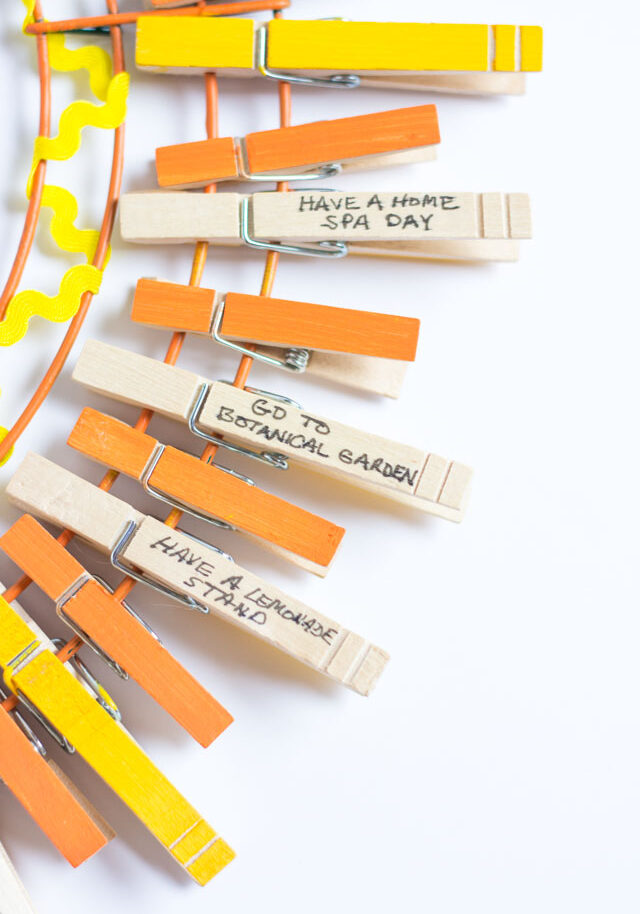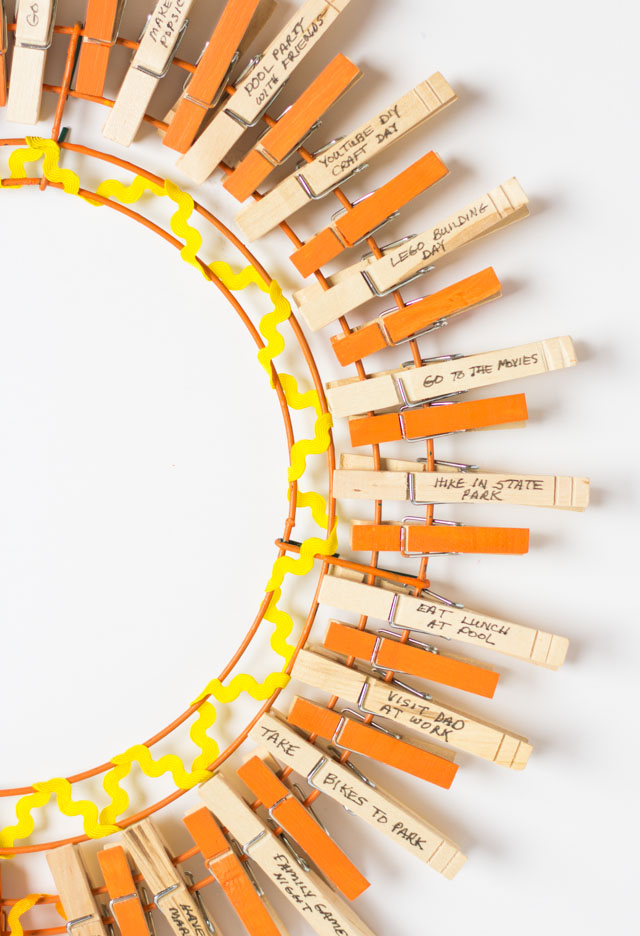 Stella, my 7 year old, recently declared that this summer was going to be the "BEST summer EVER!" While that is a pretty high bar to set, we are hoping to make it a pretty great one with the help of our summer bucket list! For us, that means not scheduling much in the way of activities or camps and just enjoying our days at home with fun outings to the library, park, or museum sprinkled in.
I combined the ideas of a summer bucket list and a clothespin wreath for this latest project for
Oriental Trading
. There is an activity written on each of the large clothespins, and once you complete an activity you turn it over to reveal a yellow ray of sun. By the end of the summer, the goal is to have a sun full of yellow and orange rays!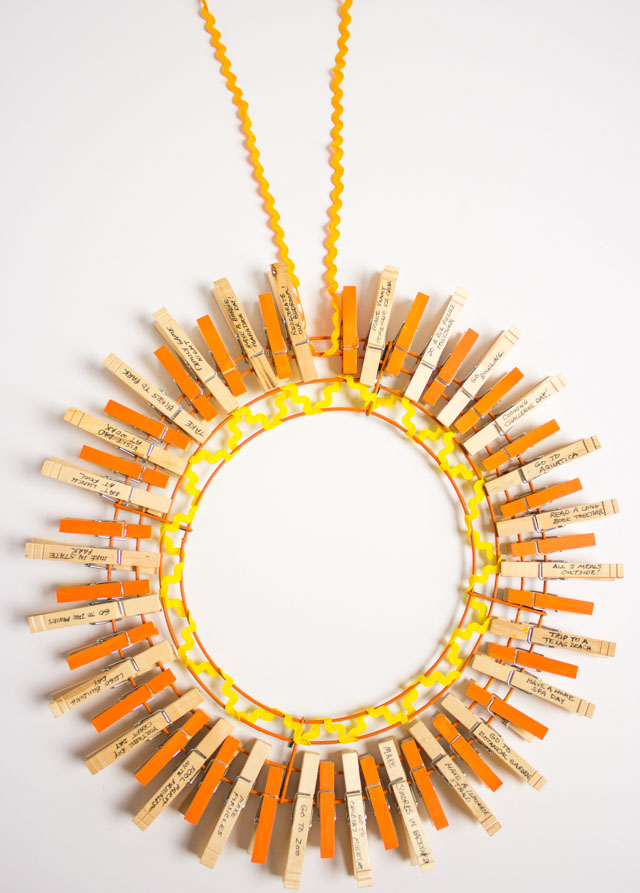 Stella and Hazel helped me come up with a list of things they wanted to be sure to do this summer. Our bucket list ranges from "make homemade popsicles", to "family game night", to "eat all three meals outdoors".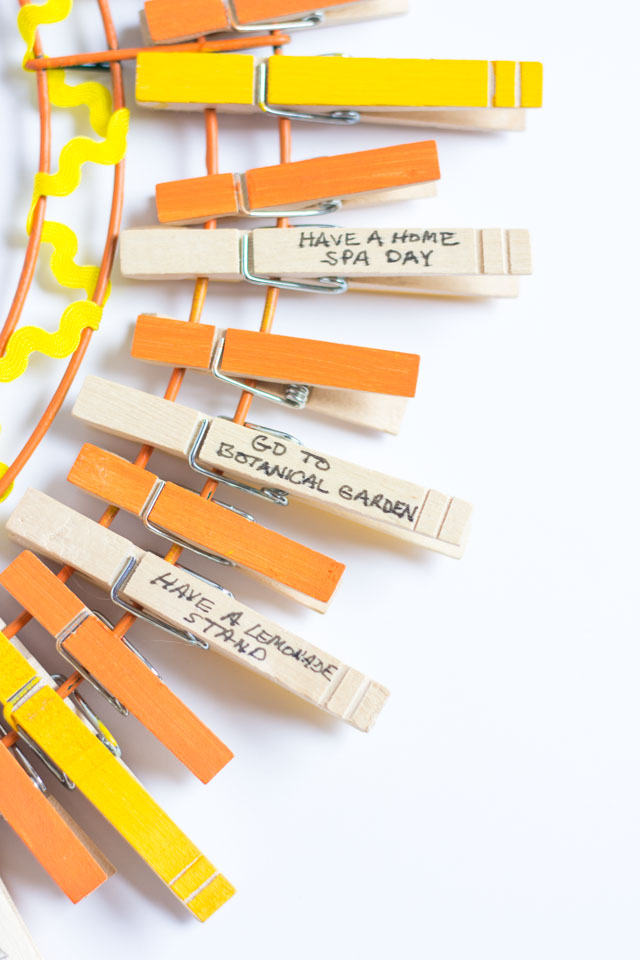 The girls have gotten really into it, and we have already crossed several things off the list during the first couple weeks of summer! I used a suction cup to hang the wreath in the window above their play table.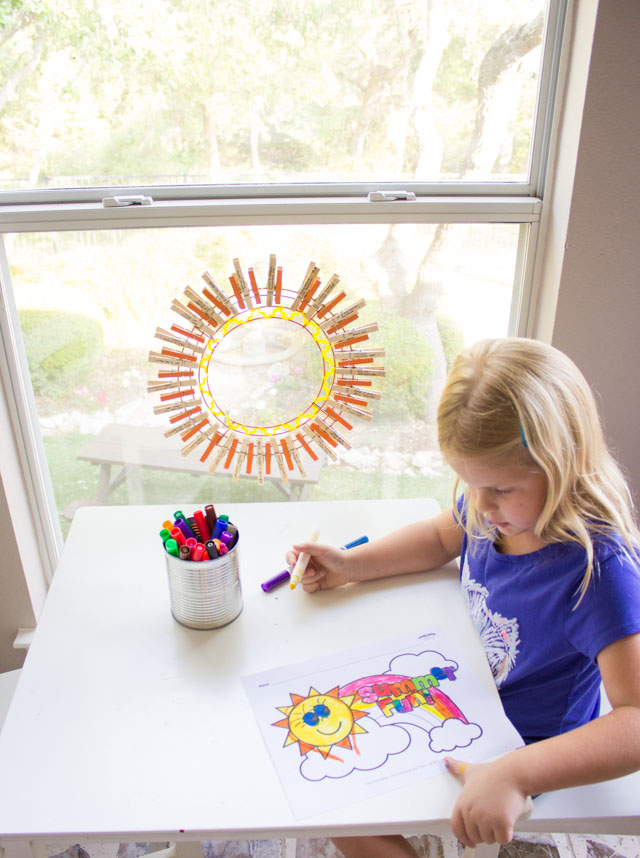 We have several yellow rays already peeking out from our sunshine, and by the end of the summer we hope it looks like this. This activity has been such a big hit in our house, I hope you give it a try with your family too!