DIY Rainbow Felt Garlands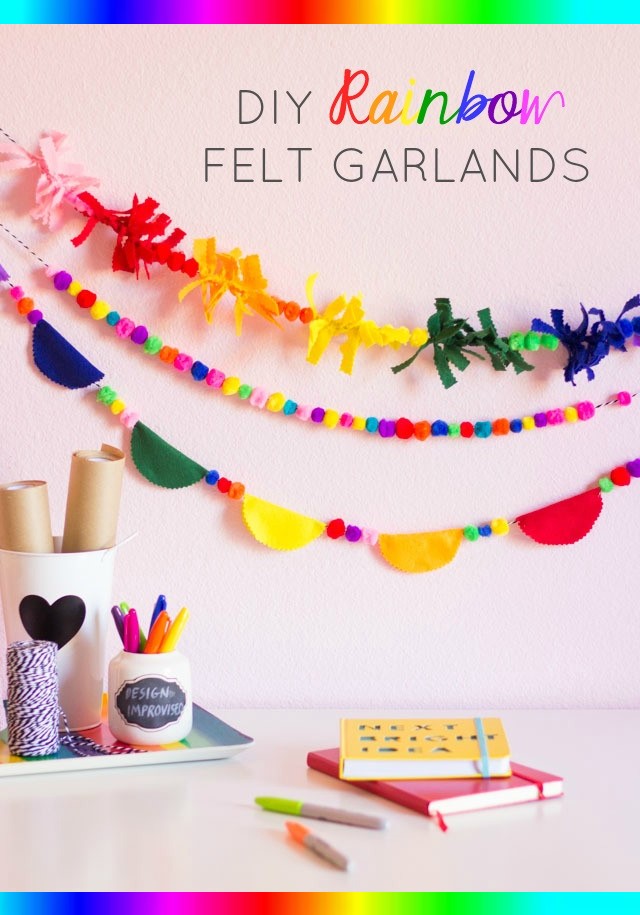 DIY Rainbow Felt Garlands
Introducing my rainbow felt garlands! Welcome to Month Four of the Craftabulous Supply of the Month Challenge using products from Oriental Trading. This month we were sent a big pack of rainbow felt. Felt is about as close as I get to fabric crafts, given that I'm not much of a seamstress. For the challenge, I used the felt to make a variety of no-sew garlands, and mixed in some colorful pom-pom beads for good measure!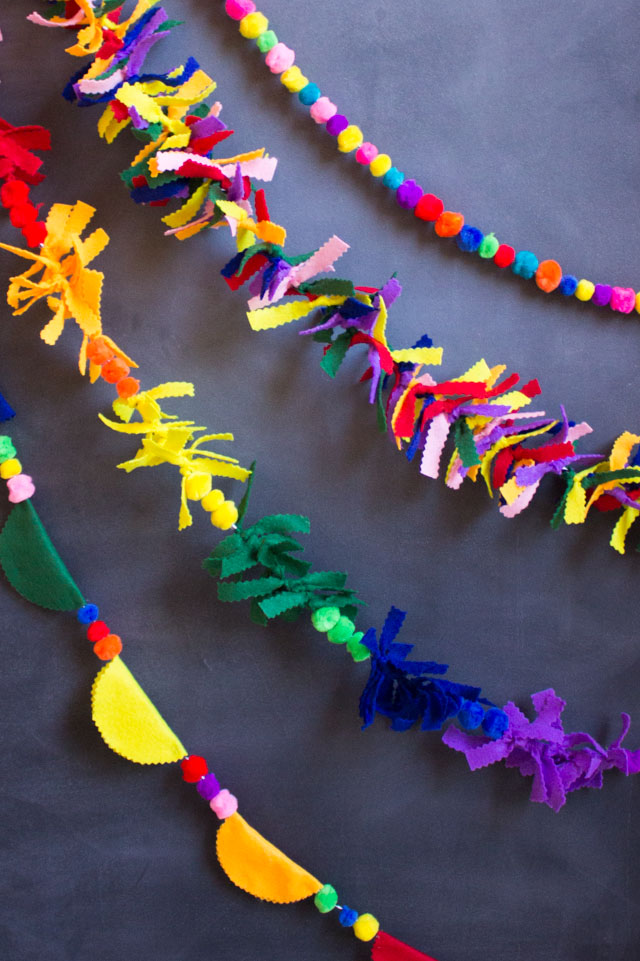 For these garlands, just grab your scissors or pinking sheers and start cutting! I made a number of strips about 1/2 inch thick. This is the perfect winter project to do in front of the TV. 😉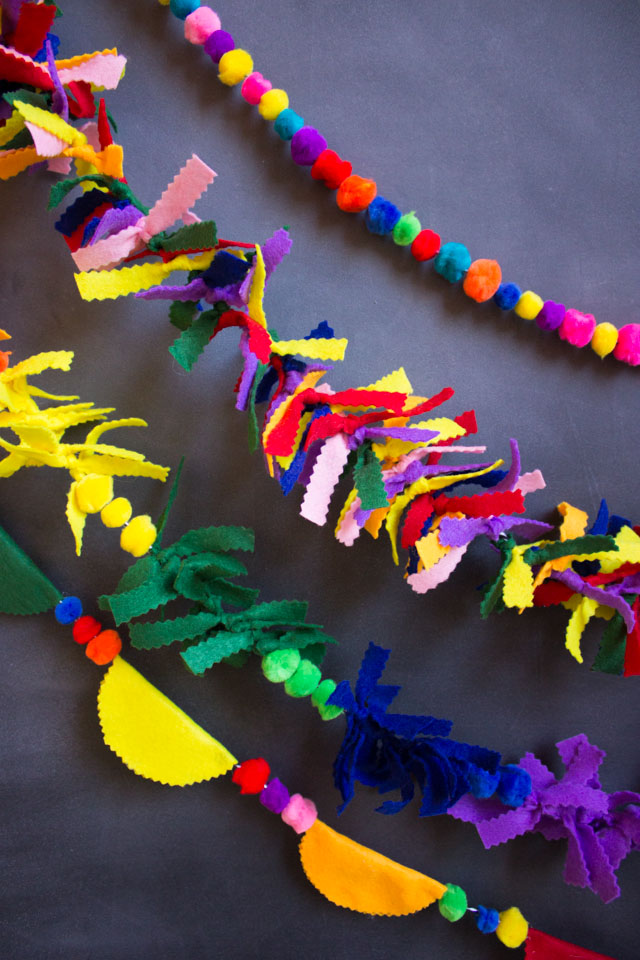 I absolutely love these pom-pom beads! In addition to incorporating them into these garlands, I also made a fun Christmas card display with them. They come in a bag of 1,000 beads, leaving you lots of leftover beads for other craft projects.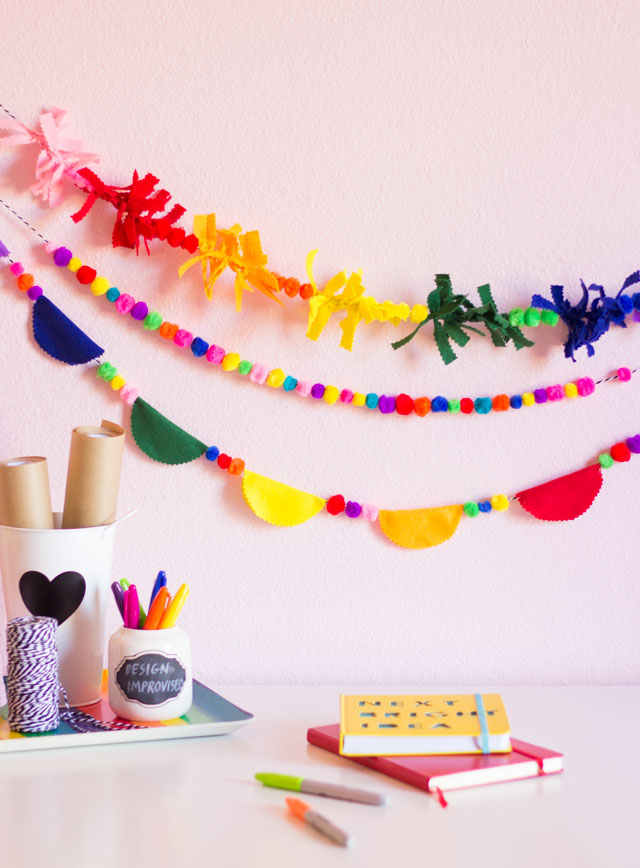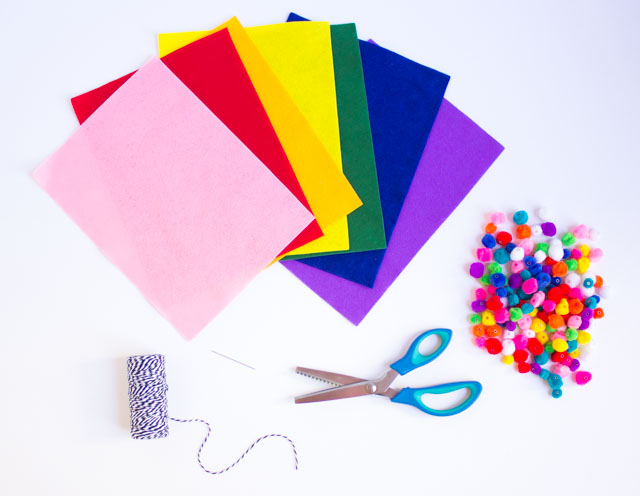 Head to Oriental Trading's blog for the DIY rainbow felt garlands step-by-step tutorials!
This post is sponsored by Oriental Trading.