Modern Black & White Christmas Decor Ideas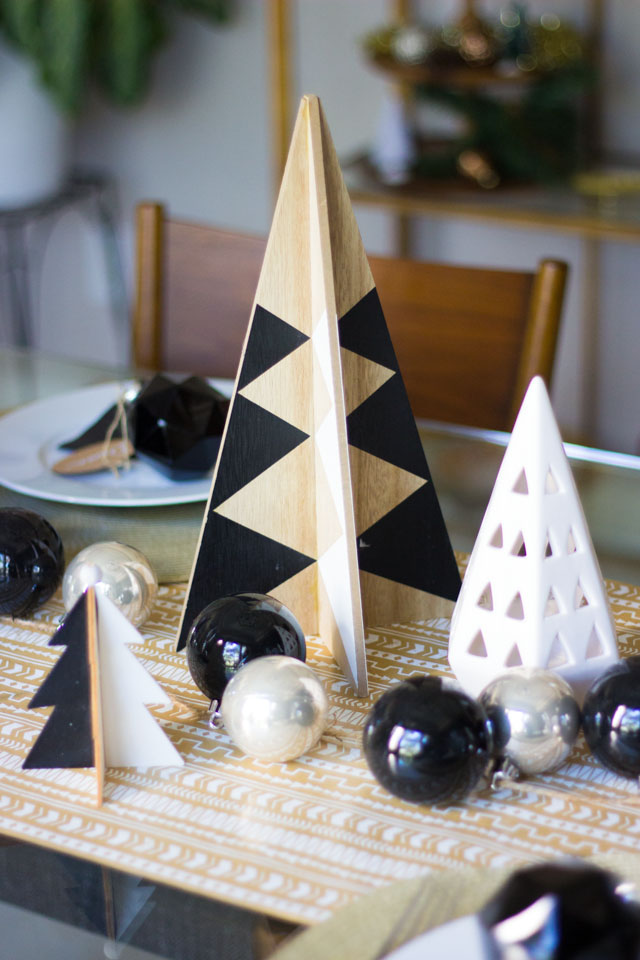 Black and White Christmas Decor Ideas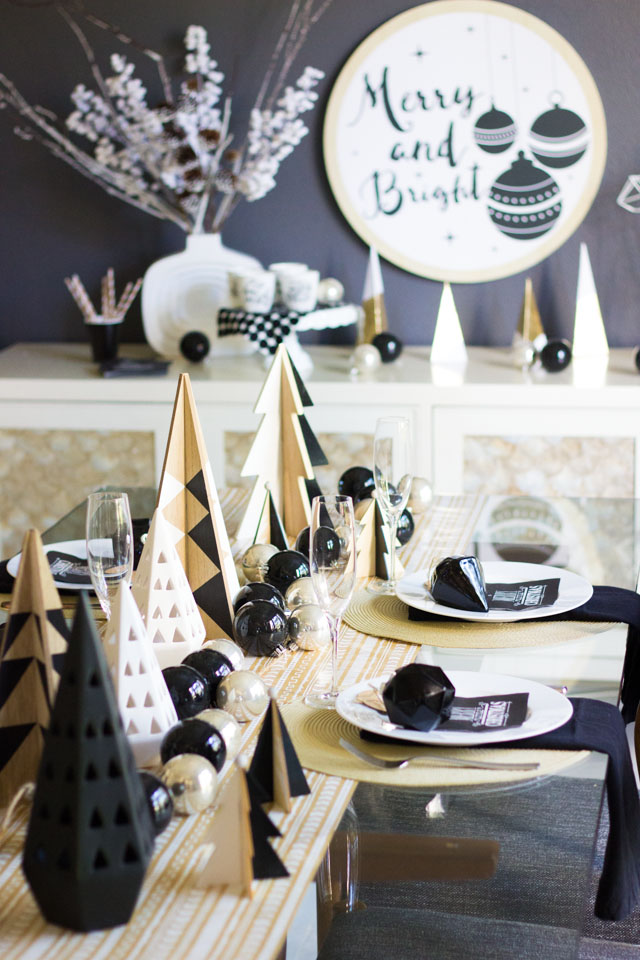 I'll admit, black and white are typically the last colors I think of when decorating for Christmas! My home is full jewel-toned ornaments, sparkly tinsel garlands, and colorful wreaths at this time of year. But on my last trip to At Home, the striking wood Christmas trees caught my attention big time. They were unlike anything I had ever seen before. I knew I had to go outside my comfort zone and go black and white (in at least one room!) this Christmas. Read on to see how these trees inspired my modern black and white Christmas table decor!

Black and White Christmas Table
We love lingering over a yummy brunch after opening presents on Christmas morning. I typically make an egg casserole and oven-baked french toast the night before to stick in the oven when we wake up. Sometimes we pop open a little bubbly too! I set up this table with that special meal in mind.
If you have a formal dining room table that you don't use very often, I also love the idea of "setting the table" for the holidays. I've had my table set all month, and it makes our dining room look so fancy! Even if you eat at your table regularly, you could create a special table runner or centerpiece to leave up through the holidays.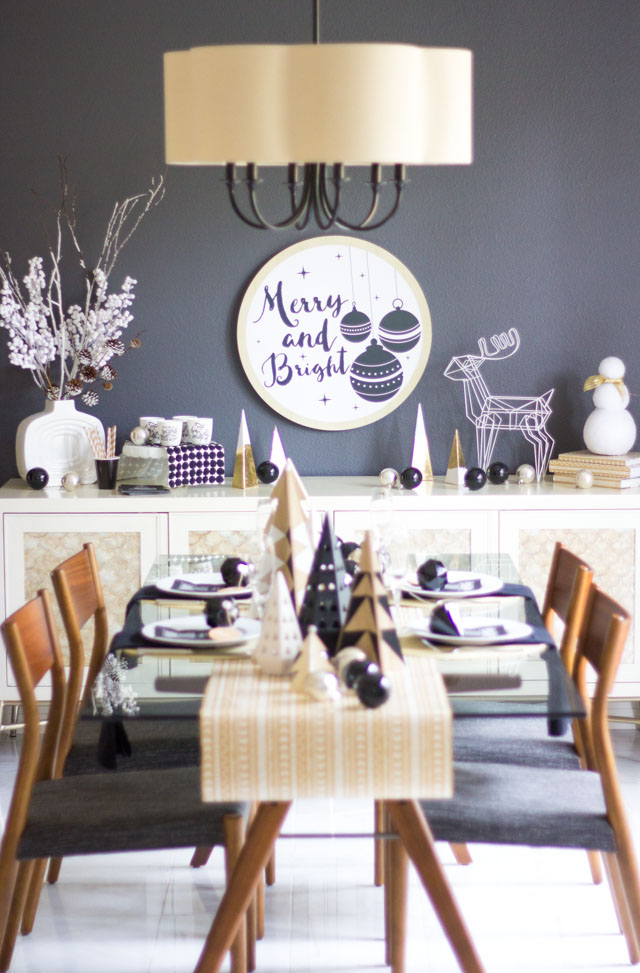 I used one of my favorite tricks to create a table runner for the table – a length of patterned wrapping paper! Just roll down the center of the table and trim to size.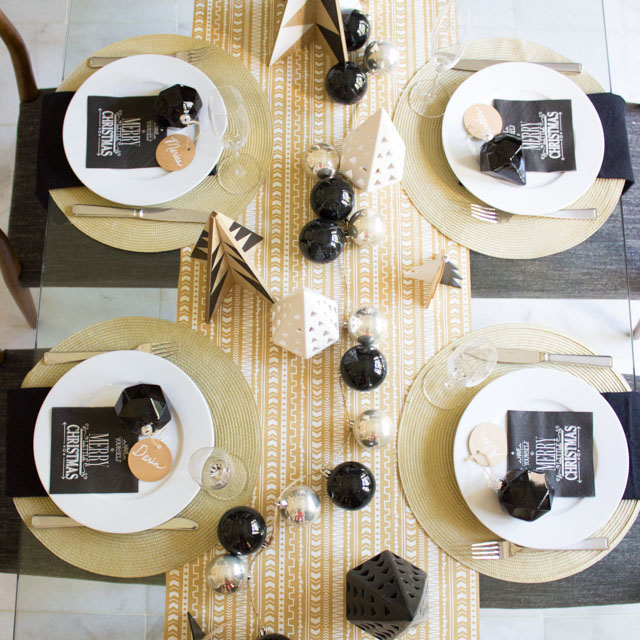 Modern Wood Christmas Trees
Once I had the runner in place, I added the stars of the table – the modern Christmas trees from At Home such as these Black Cutout Trees and White Cutout Trees, as well as the Blond Wood Black Triangle Trees in various heights down the center of the table.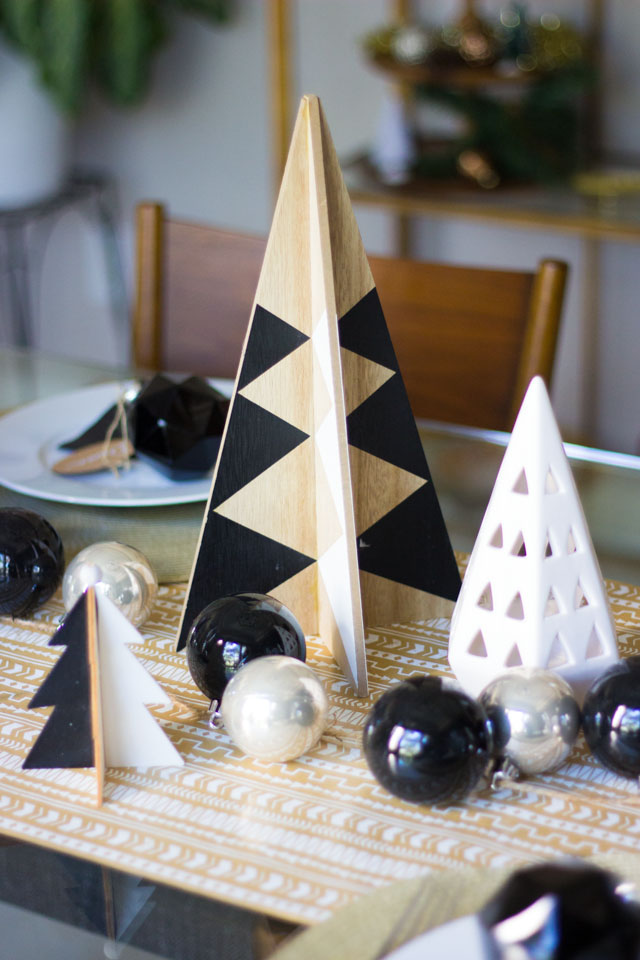 Place settings were kept simple with these Merry Little Christmas napkins to add some black and white contrast to our basic white dishes and copper flatware.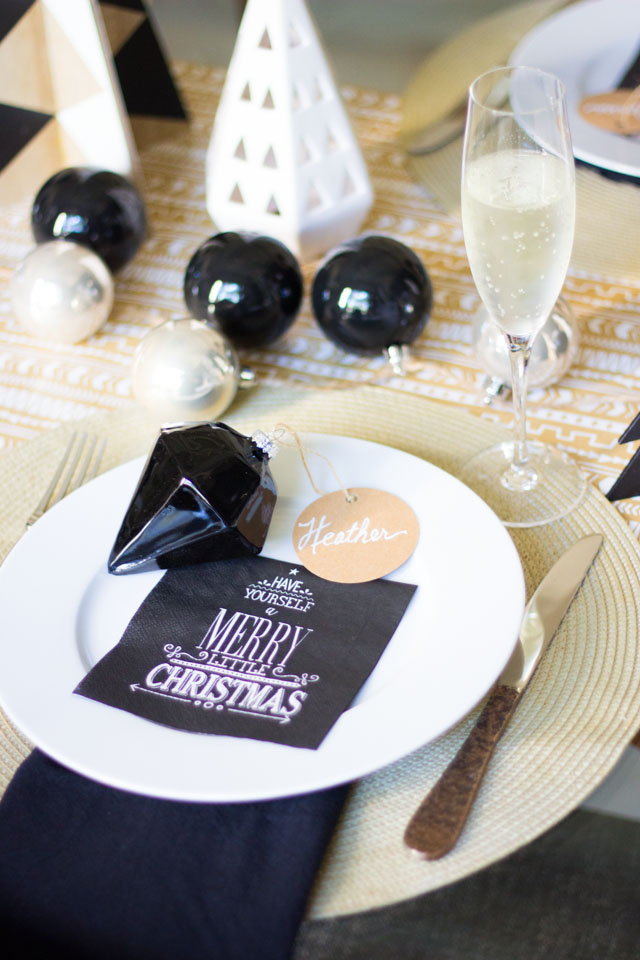 Black and White Ornament Garland
In between the trees, I created a simple ornament garland by stringing shatter-proof black and Champagne Colored Ornaments through a length of twine. An easy and quick way to add a little holiday touch to your table!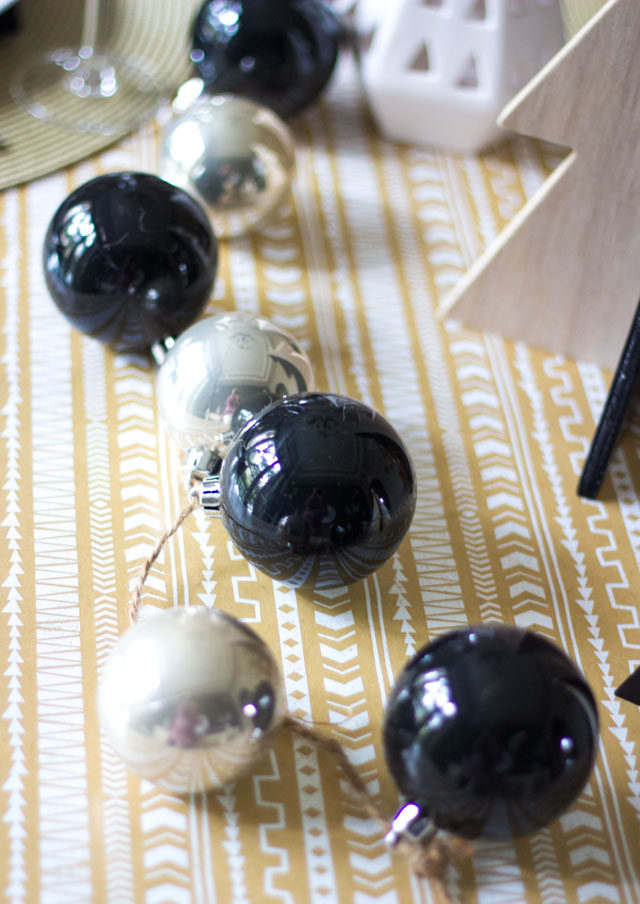 Ornaments also double as place cards. I chose these pretty geometric Black Glass Ornaments for each place setting. The ornaments double as gifts for your guests to take home!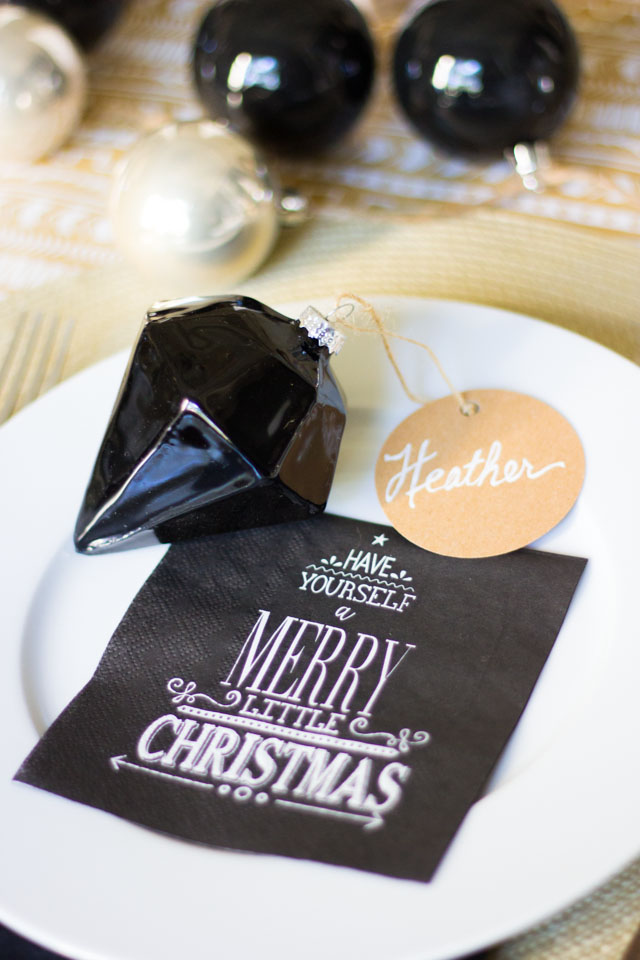 At Home had so much cool black and white decor, I couldn't stop at decorating the table, I had to decorate our buffet area too! I absolutely loved this Merry and Bright sign, especially when hung against our dark dining room wall.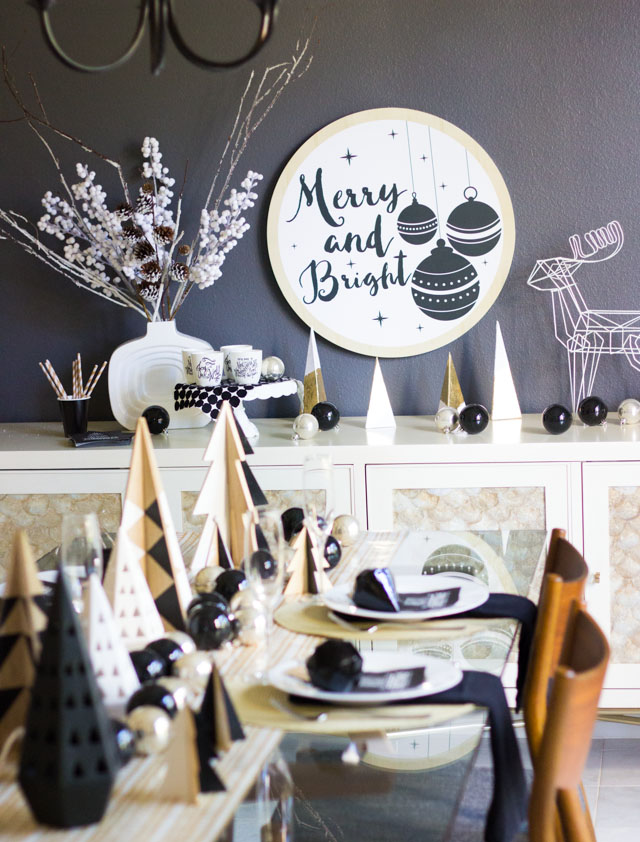 This White Wire Reindeer also really pops against the wall. Black and white decor is also about creating contrast, and it seems to work really well in our dining room!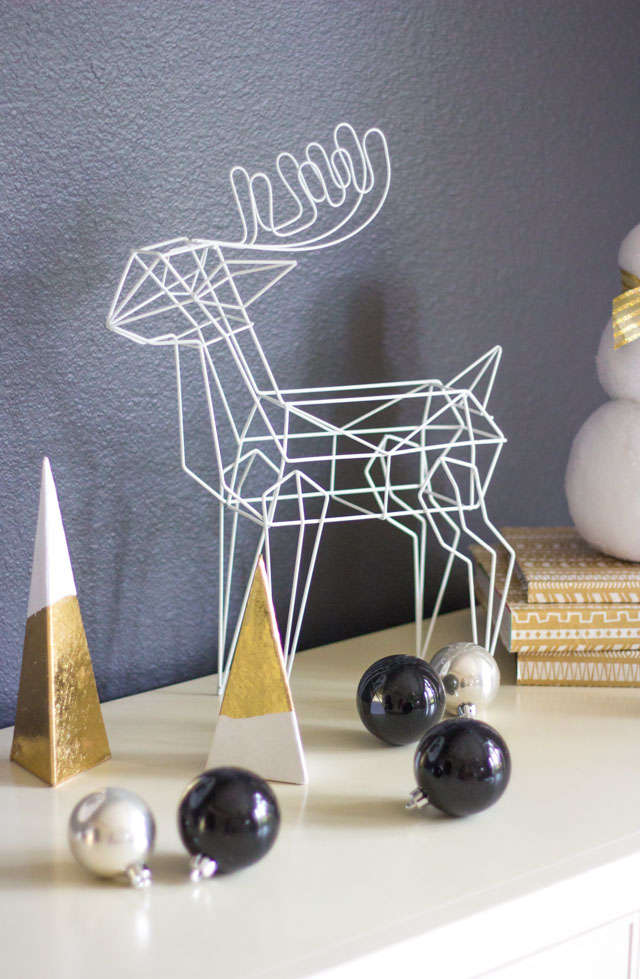 Last but not least are these sweet Porcelain Joy Cups. The perfect size for holding a cup of eggnog!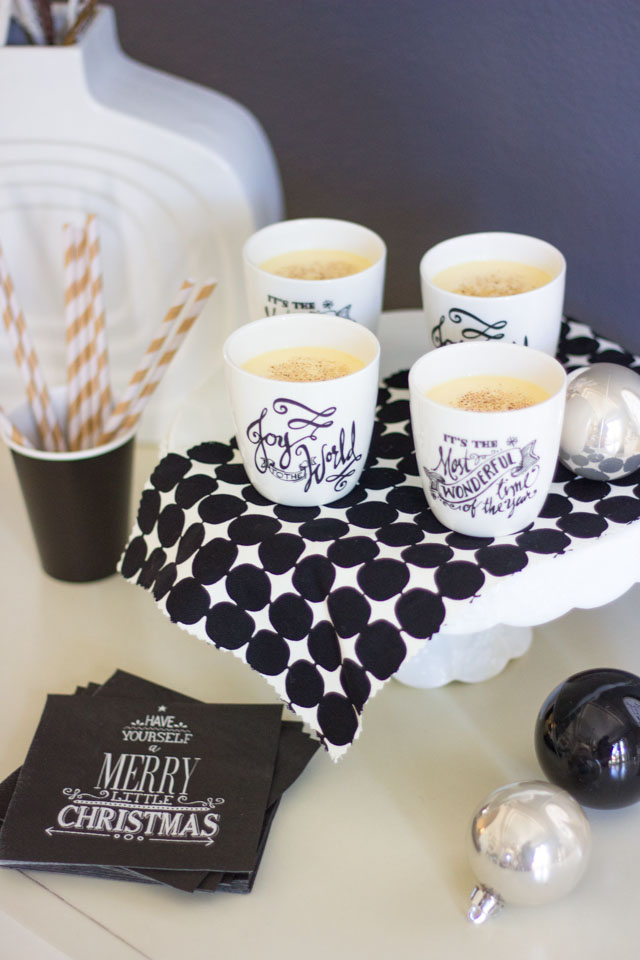 I love the pretty Christmas sayings on the front of the cup. So sweet!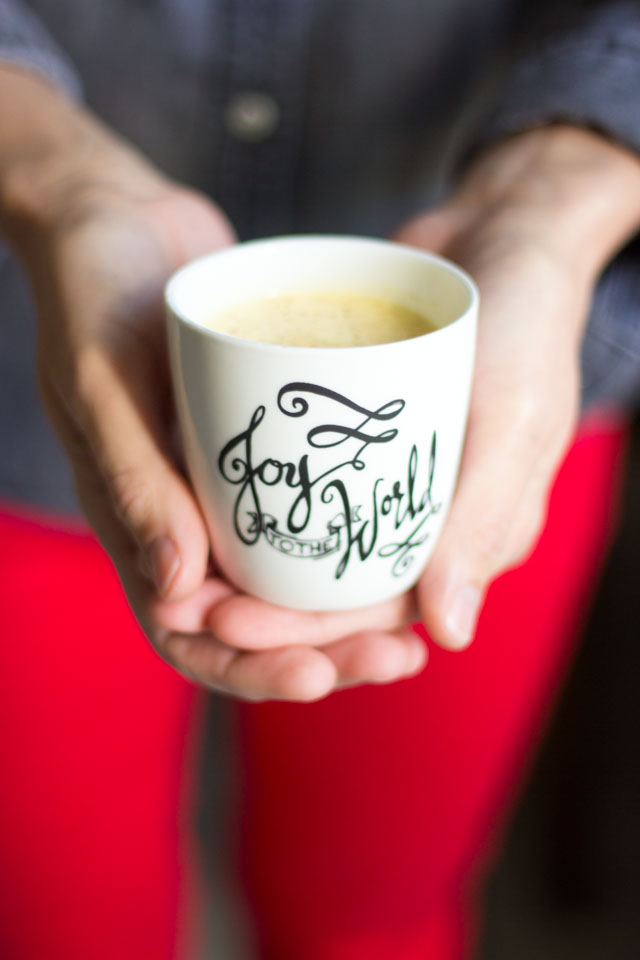 If you haven't been to an At Home store, you must find one near you! You will be blown away by their selection of home decor, and their Christmas section is out of this world. Right now many of the Christmas items are already on clearance, so don't miss out on some great deals.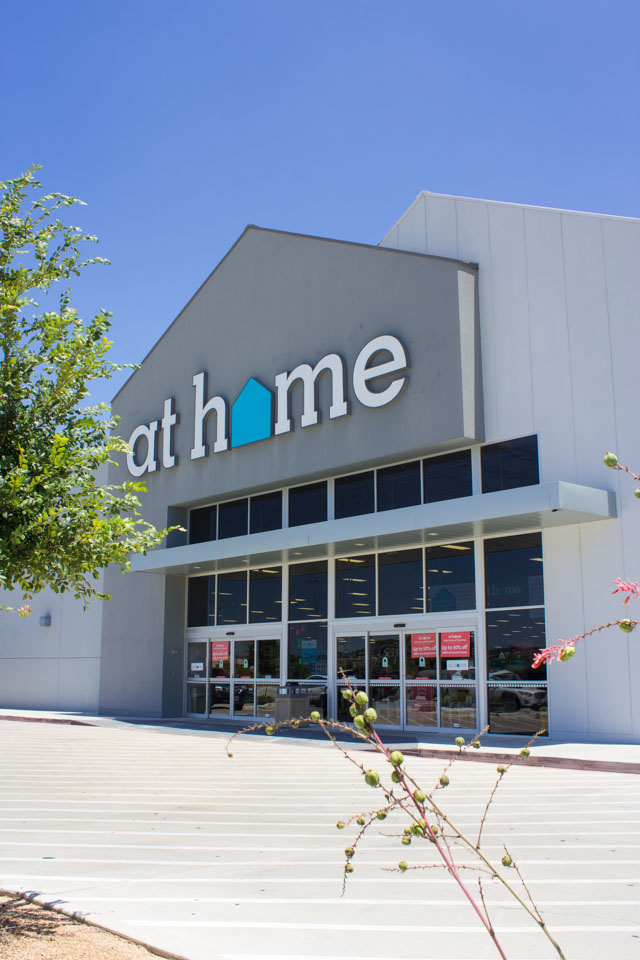 This post is sponsored by At Home as part of the At Home Inspiration Team.