How to Host a Freezer Meal Exchange Party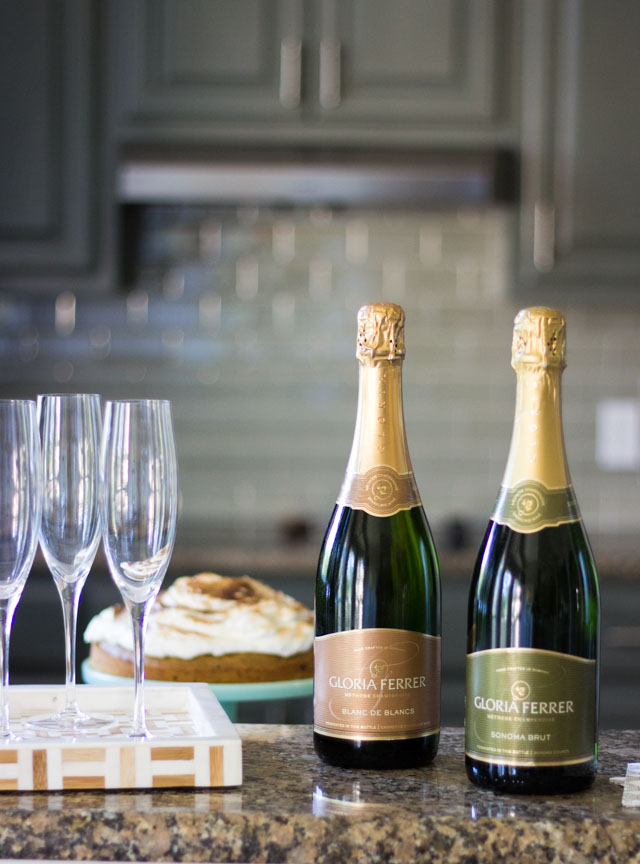 Host a Freezer Meal Exchange Party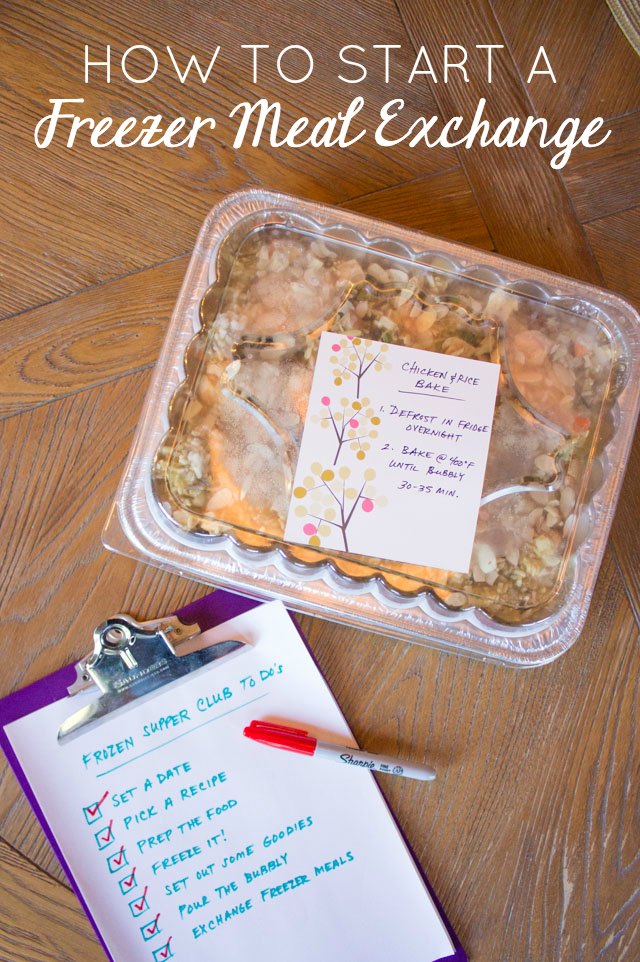 Last year, my friend Amanda invited me to join her "Frozen Supper Club." I had never heard of such a thing, but after trying it out once I was hooked! Whether it is called a freezer meal exchange, a dinner swap, or a frozen supper club, the idea is the same: get together with a group of girlfriends over apps and drinks, and head home with a freezer full of meals for your family. What is not to like about that?!
Today I've partnered with Gloria Ferrer wines, the first sparkling wine house in Sonoma Carneros, to share my tips for starting your own freezer meal exchange club and show how I hosted our last monthly meet-up, where the Gloria Ferrer sparkling wine was the featured drink of the evening!
Read on for my 8 tips for starting a freezer meal exchange!

8 Tips for Starting a Freezer Meal Exchange Club
1. Find 4 or so friends who like to cook
The frozen supper club is perfect for those of us who enjoy cooking, but want a break every so often! The ideal size for the club is 4-6 people. Once a month you each cook up a freezer-friendly entree in bulk to exchange, and then you come home with 3-5 different meals for your freezer – score!
Having a couple back-up meals in the freezer has come in handy so many times for us, such as on nights when my husband was traveling and I didn't want to cook, or we had after-school activities and I just needed to pop something in the oven when we got home.
2. Start a Facebook group for your club
Having a Facebook group for our club has been helpful for selecting a date to meet each month, as well as sharing the dishes we plan to make in advance to avoid having two people make the same thing. It also provides a helpful record of what meals we have made in case we need some inspiration, and is a good place to share links to recipes!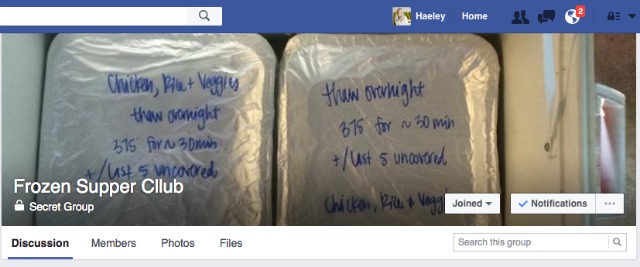 3. Choose freezer-friendly recipes that you can make in bulk
Because it is a frozen supper club, the dishes you make need to be freezer-friendly! That way you can pull them out of the freezer and defrost as needed over the course of the month. To make it easy on yourself, you also want to find simple recipes that are easy to make in bulk. I like to look for "fix and freeze" types of dishes where you prepare all the ingredients and freeze the dish prior to cooking it. Throwing together all the ingredients for a crock pot dish into a ziplock bag and freezing is also a simple option.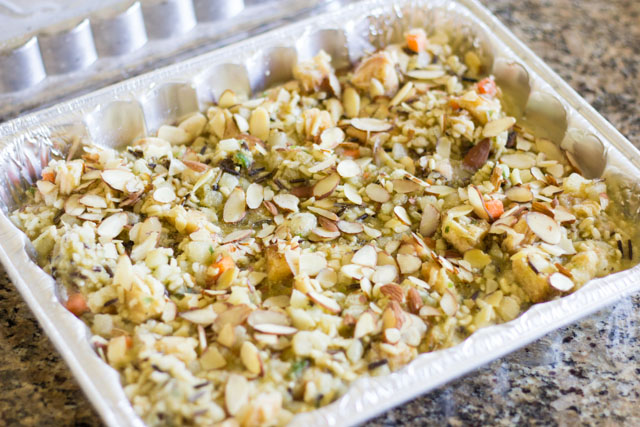 4. Prepare and label food with reheating instructions
Once you've prepared your food you'll want to divide it up evenly in to-go containers. Aluminum trays work particularly well for dishes that are to be reheated in the oven, while plastic containers or ziplock bags work well for soups and crockpot meals.
Labeling the outside of the container with the name of the dish and instructions for defrosting and reheating the dish are key!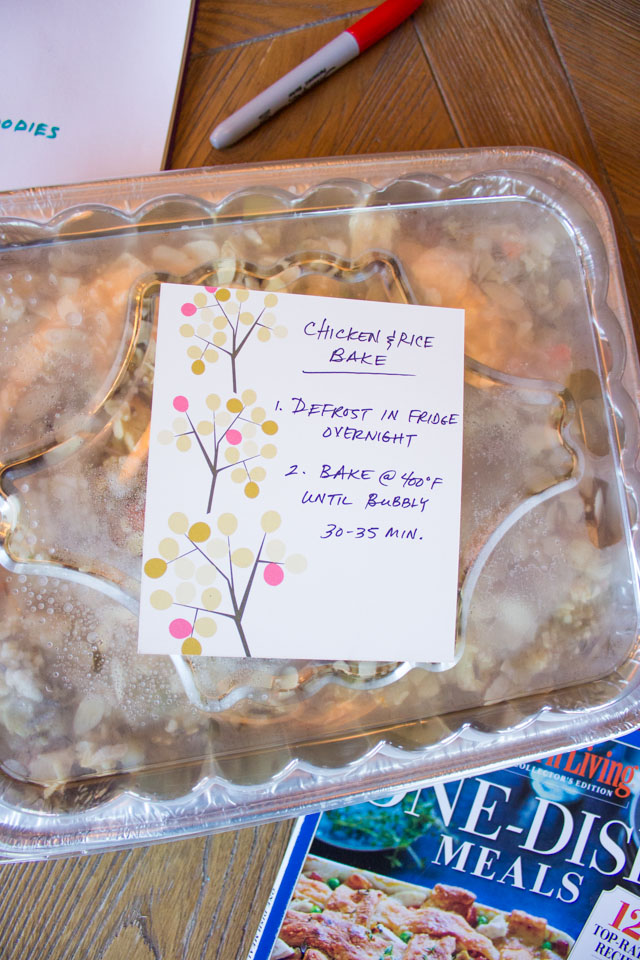 5. Provide any extra fixings for your dish
Depending on the dish you make, you may want to provide some extra fixings to accompany it. For instance if you do brisket, you'll want to include a package of buns. If you make a curry you may want to include a bag of rice.
6. Pack your coolers
The night of the exchange, fill a cooler with your dishes to transport them to the host's house and keep them cold!
7. Take turns hosting
For our club, we typically meet on a weeknight at one of our homes. We let the husbands get the kids to bed, and we enjoy a mommy's night out! It is important to note that the actual food exchange happens the last five minutes of the evening. The first two hours are conversation over some yummy treats and drinks! 🙂
Hosts keep it simple with an appetizer or a dessert and a special wine or cocktail. I made this pumpkin spice latte cake for our November meet-up. It was delicious and paired perfectly with the Gloria Ferrer sparkling wine. It looks complicated but it super easy to make (the top is just whipped cream dusted with espresso powder – yum!).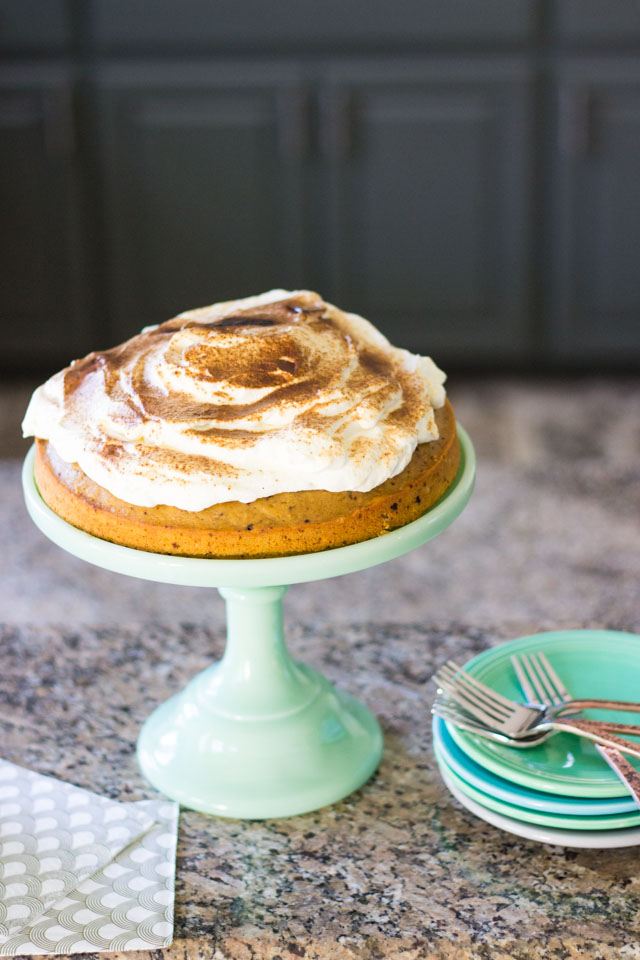 Store bought treats are also always a great option. I found this yummy brie with fruit preserves at the grocery store!

8. Pour the wine!
I saved the most important step for last. You can't have a frozen supper club without wine. 🙂 I love a good sparkling wine like Gloria Ferrer as it just seems to instantly make an event seems special, even if it is just a weeknight gathering of moms.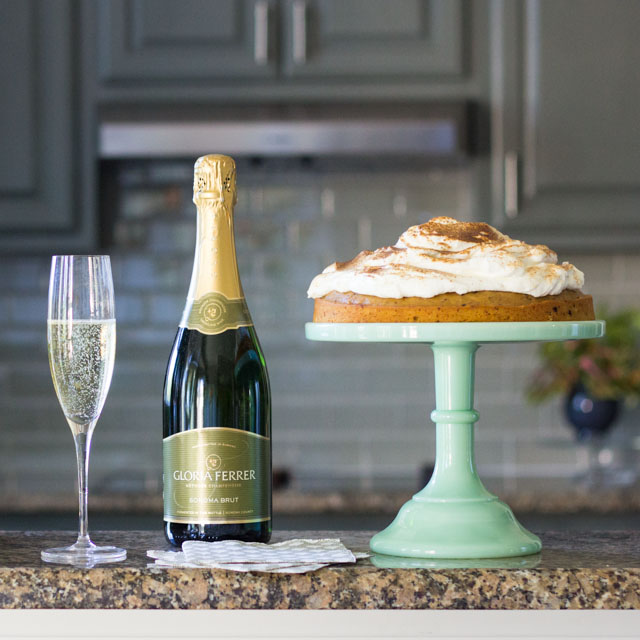 Freezer Meal Exchange Recipe Ideas
Here are some of the entree recipes that we've made for our club, all of which freeze really well: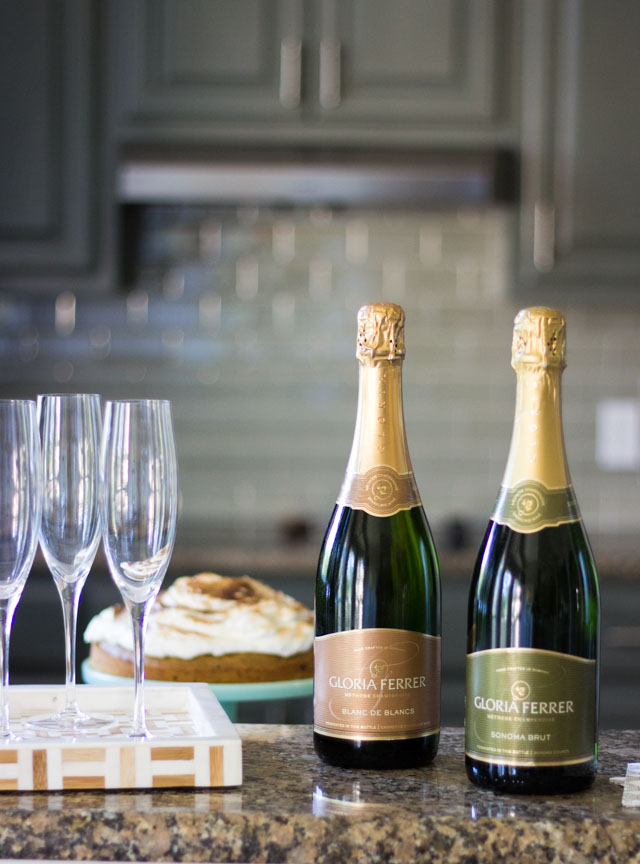 I was selected for this opportunity as a member of CLEVER and the content and opinions expressed here are all my own.