DIY Kids Easter Headbands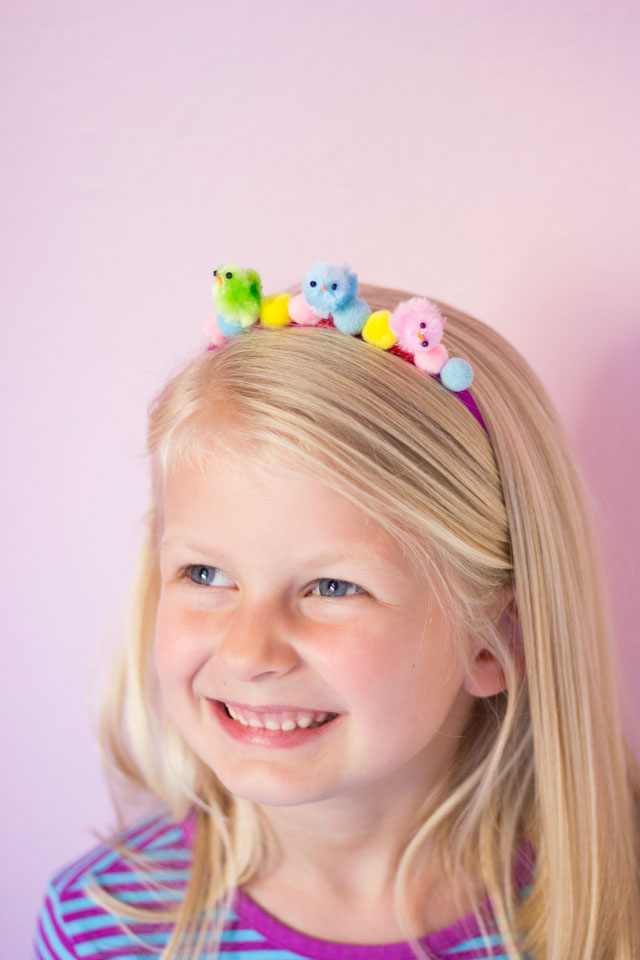 DIY Easter Headbands
When you discover craft supplies as cute as these mini baby chicks you can't help but find as many ways to craft with them as possible! I had a few chicks leftover from my DIY Easter terrariums, so I combined a few with pom-poms to make these Easter headbands for my girls!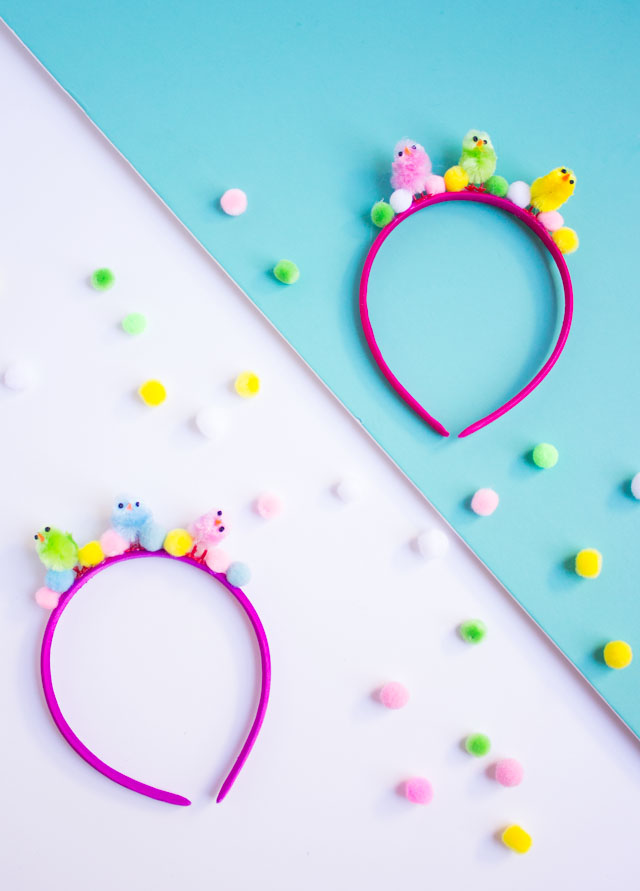 These mini chicks are less than an inch big and their small size makes them too cute!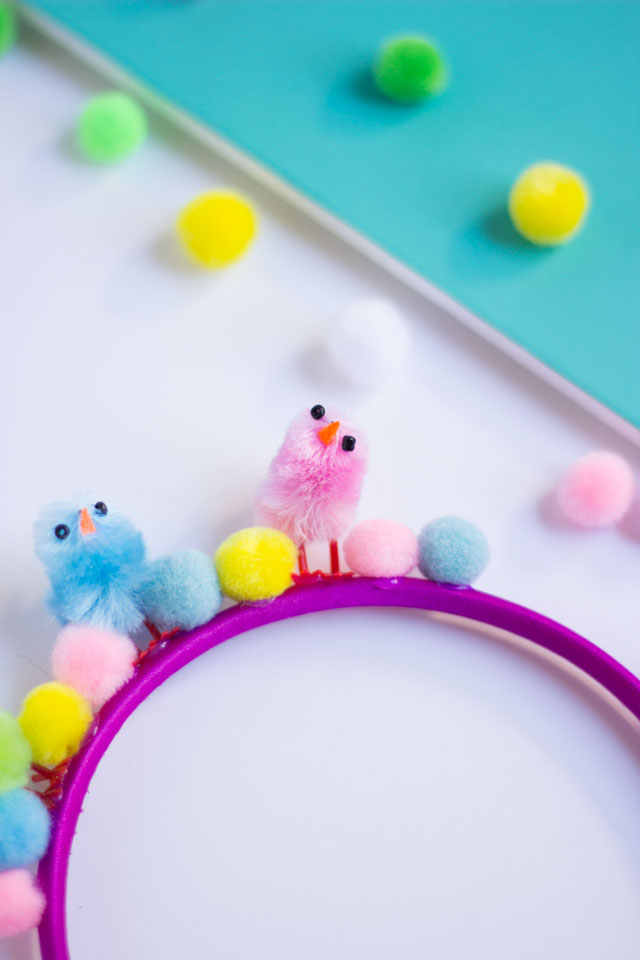 I took a couple of Stella and Hazel's plain headbands and hot glued on a few chicks and pastel pom-poms. The entire craft took less than five minutes – my kind of project!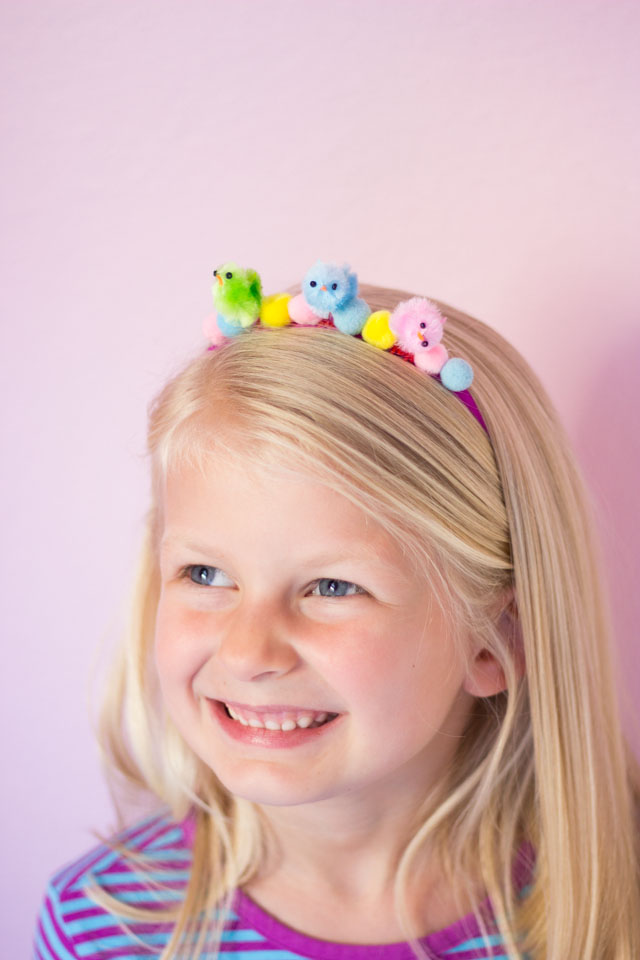 This post contains affiliate links. See my full disclosure.
Supplies for DIY Kids Easter Headbands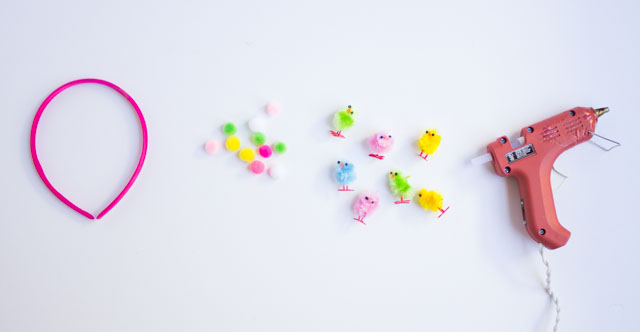 How to Make Fluffy Chick Headbands
1. It couldn't be easier! Just start in the middle of the headband by adding a chick with a small dab of hot glue at its feet. Then work your way out from there. I added three chicks, separating each of them with two pom-poms.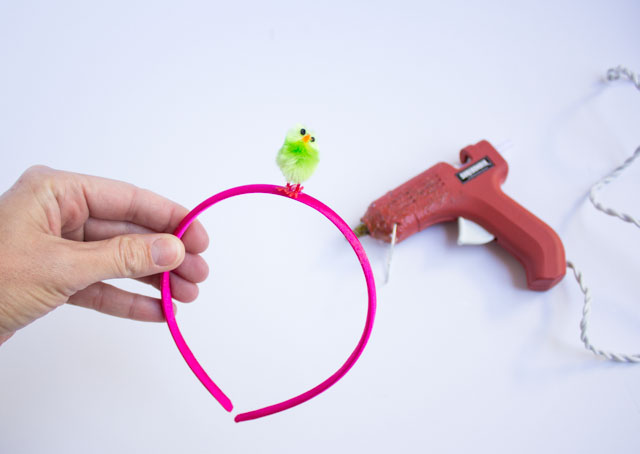 Have fun making different color combinations – you can't go wrong with these guys!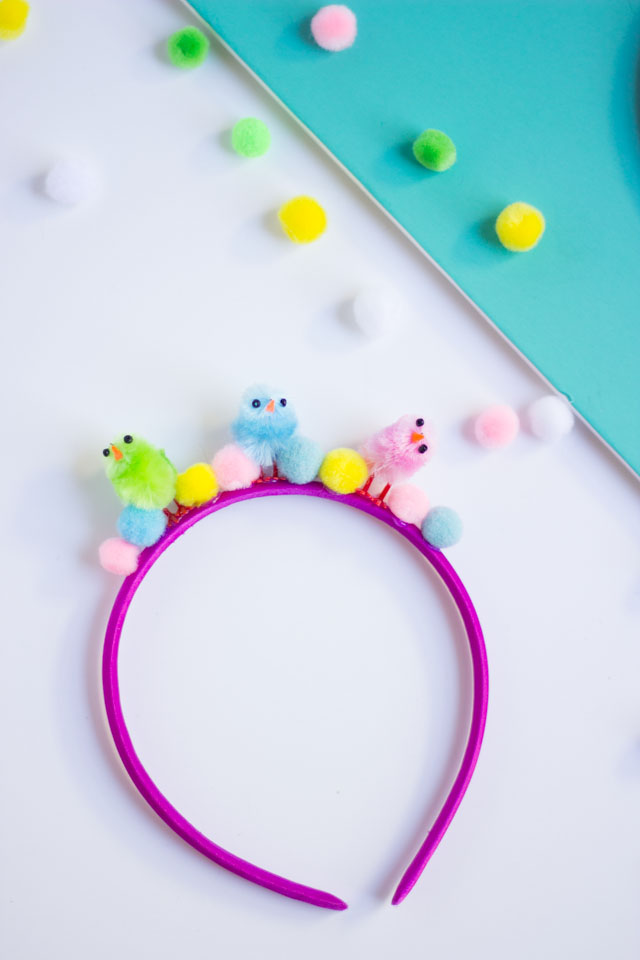 Stella and Hazel think they are the coolest – oh to be a kid again!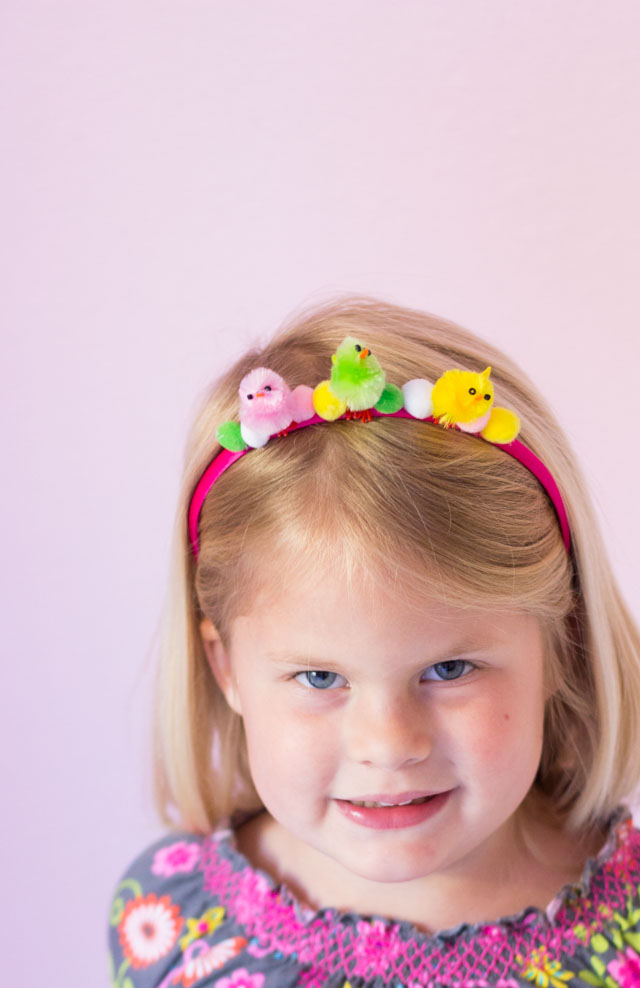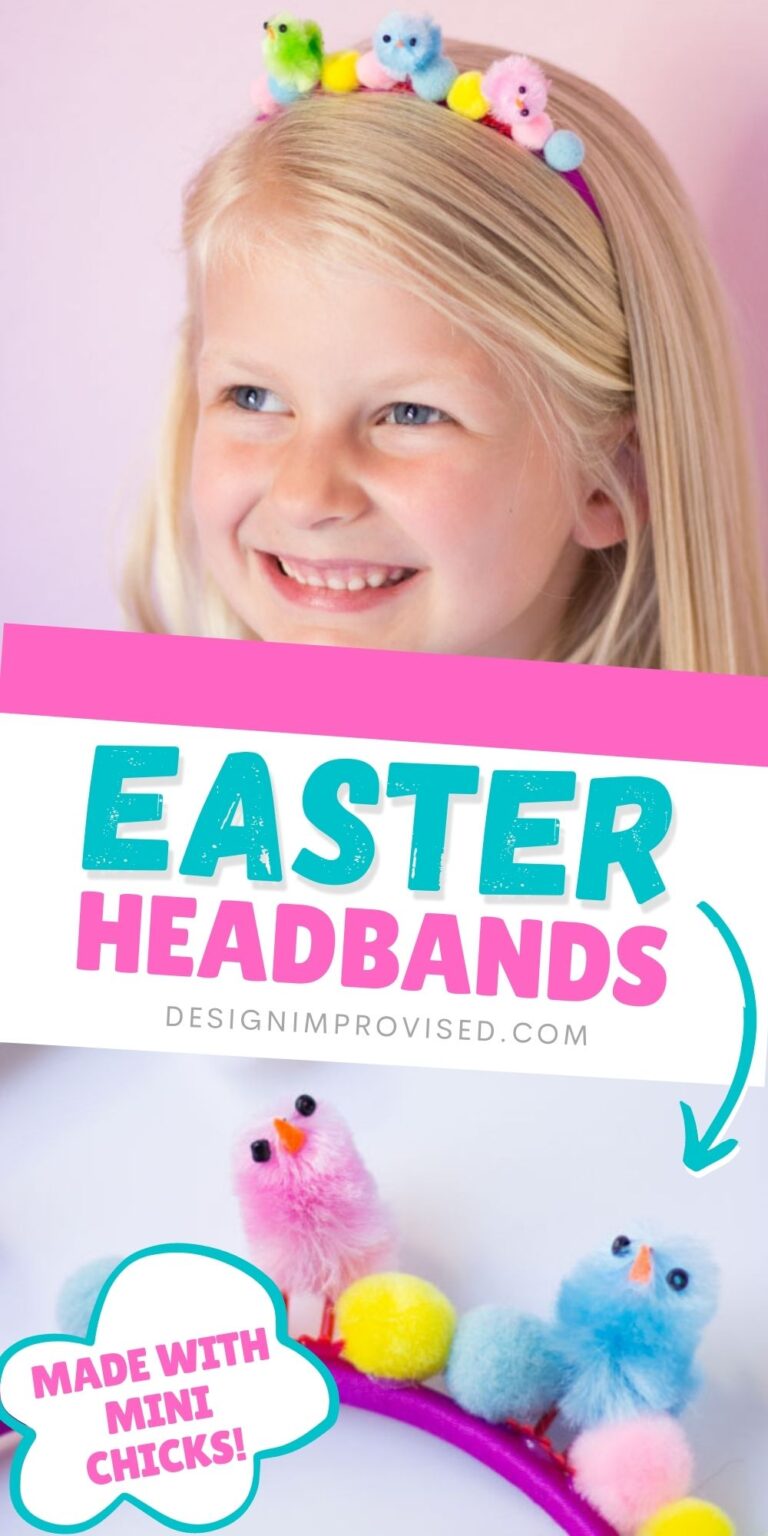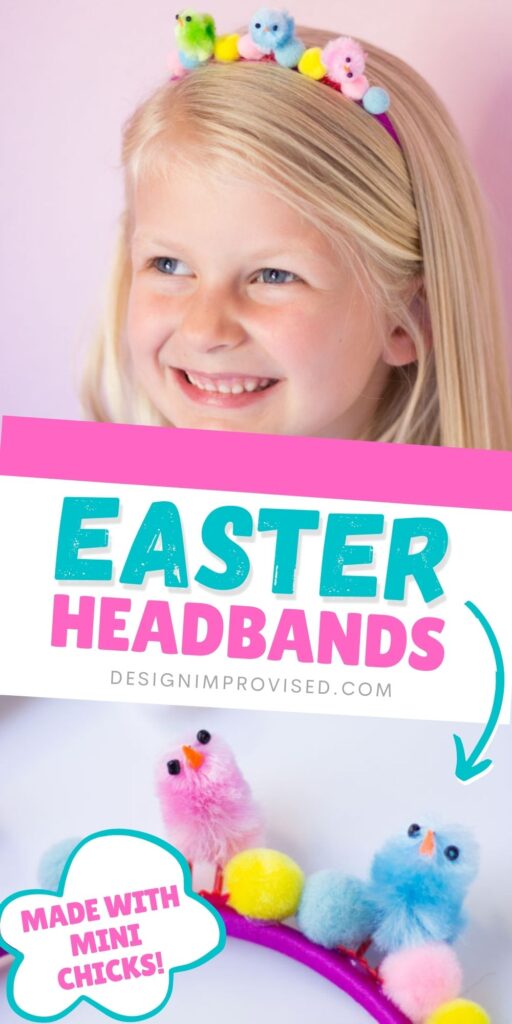 Like these kids Easter headbands?