7 Fun Ideas for a Kids Easter Party!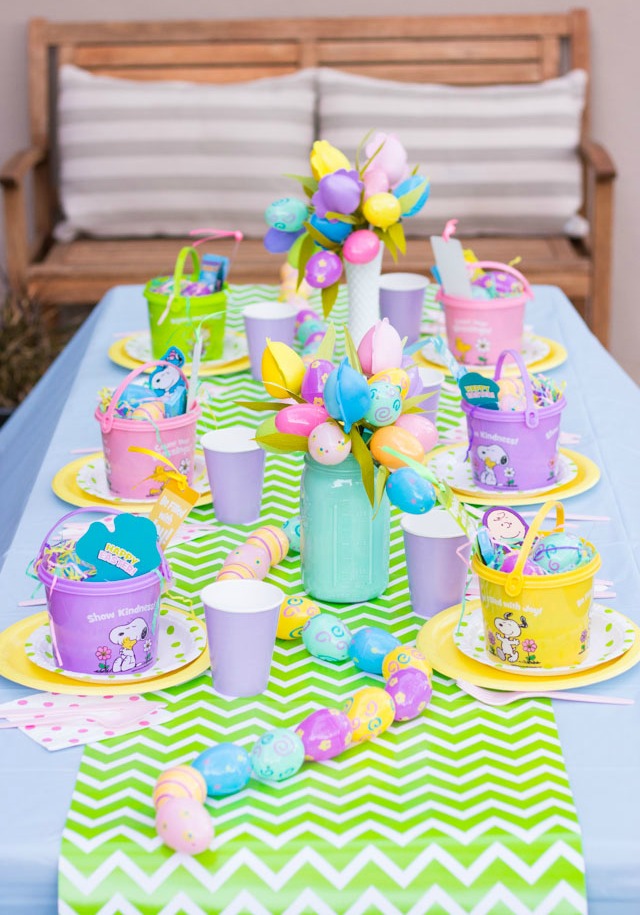 Kids Easter Party Ideas
I had the chance to create the sweetest kids Easter party featuring decorations from Oriental Trading, including their exclusive line of Peanuts® party decor. Read on for my 7 easy kids Easter party ideas and tips: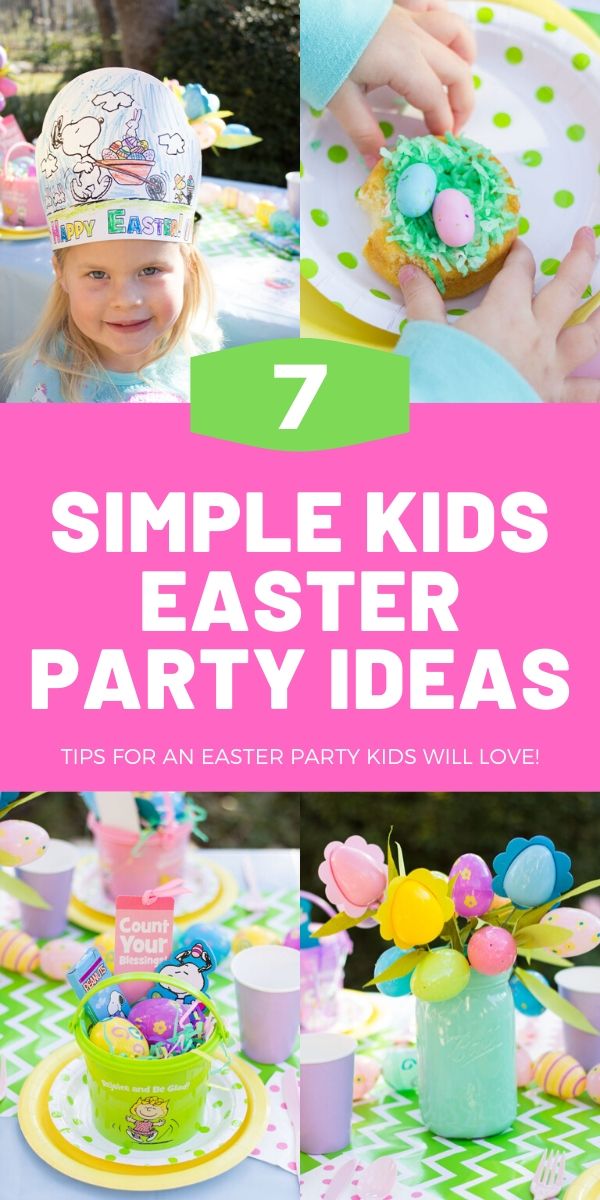 7 Easy Kids Easter Party Ideas
1. Pick a fun Easter theme
Whether it is Easter bunnies, or an egg hunt, or spring flowers, having a theme for the decor helps pull it all together. These cute decorations featuring Snoopy and the other Peanuts® characters were a fun kid-friendly theme for the party.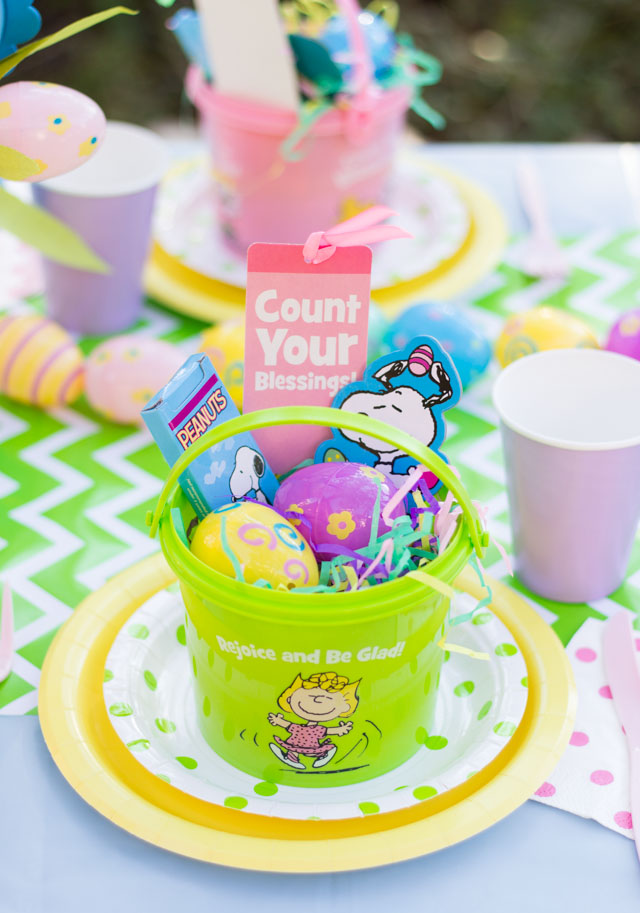 2. Hold the party outdoors
If the weather allows, have the party in the backyard! We decorated our picnic table and had the party on a sunny morning. Having it outdoors keeps your decorating to a minimum and helps avoid a big clean-up indoors!
3. Make the decorations colorful
Rather than stick with a single color, I used a mix of pastel plates, cups, and napkins from Oriental Trading. I also incorporated different prints like polka dots and a lime green chevron table runner.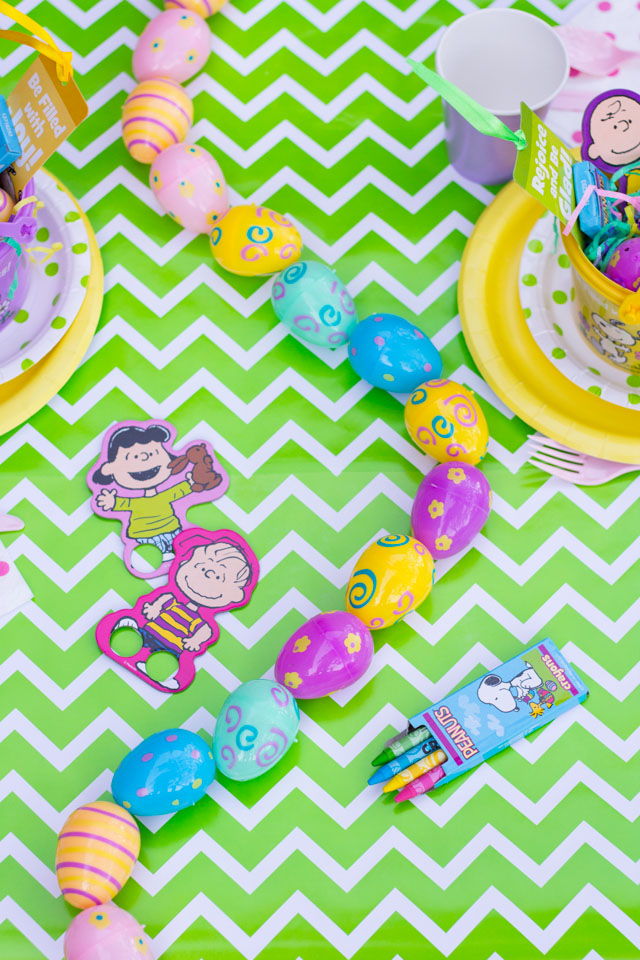 4. Keep decorations easy
Inexpensive plastic eggs were the star of the decor. I made Easter egg flower centerpieces (see tutorial here!) and strung the eggs together with string to make a runner down the table. Little Peanuts® pails filled with goodies at each place setting doubled as both decor and party favors.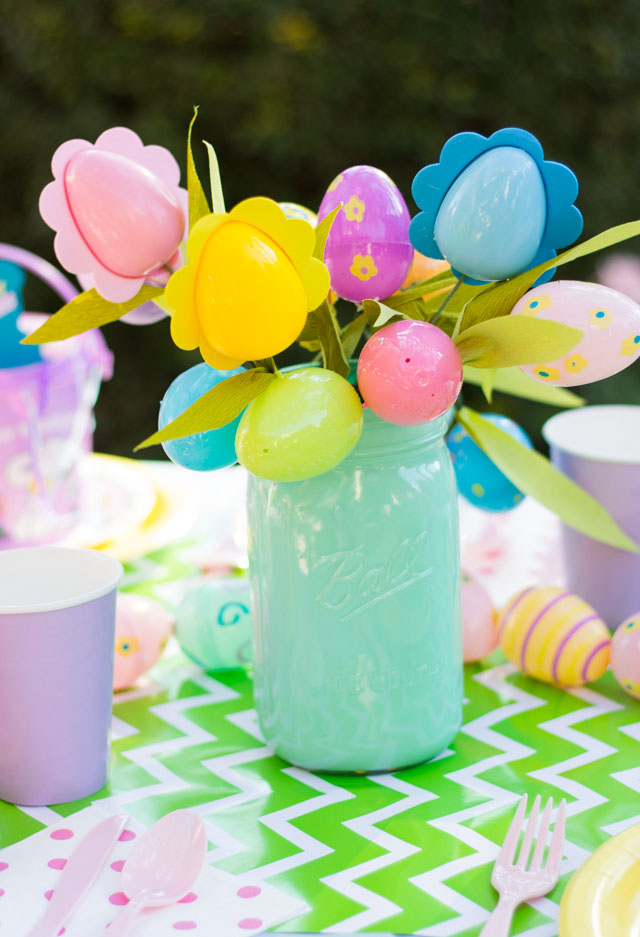 5. Incorporate a simple Easter activity
Kids love making things as long as you keep it easy! The kids loved coloring their own Peanuts® party crowns.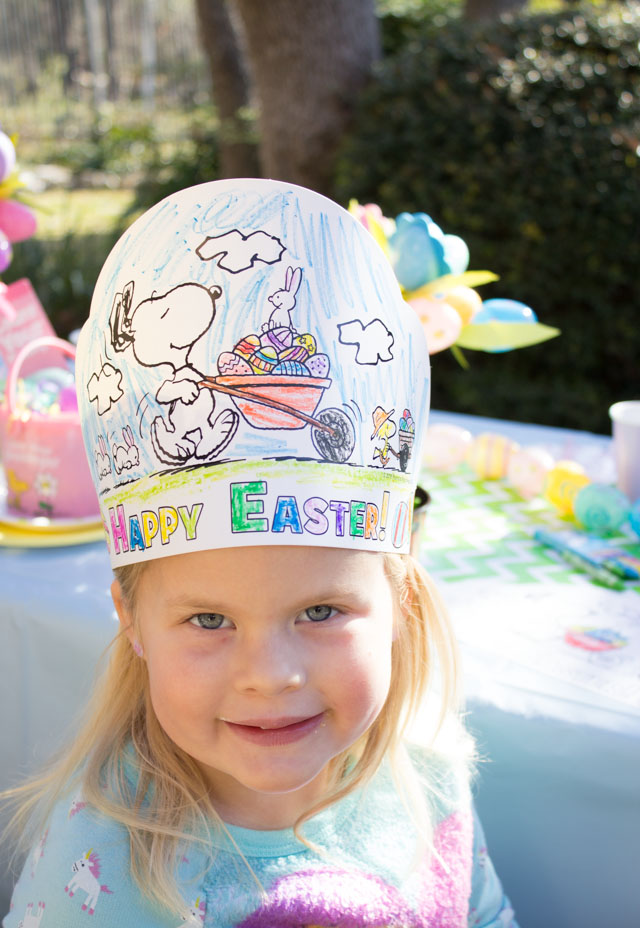 6. Serve a yummy treat
Skip the fancy layered cake and opt for easy finger foods. You can make these Easter egg nest cakes in minutes from store bought ingredients. Here's the recipe!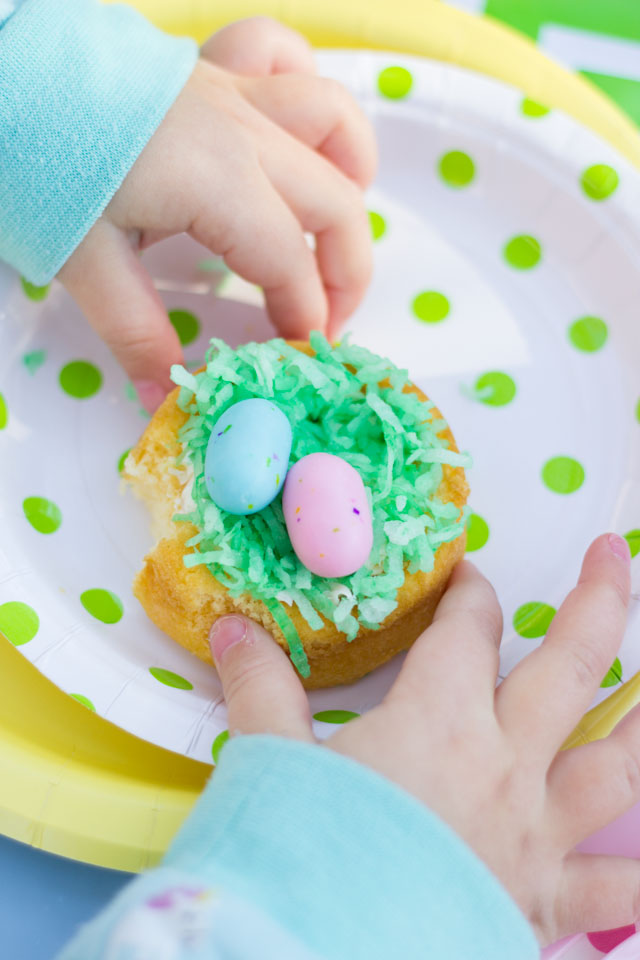 7. Get them moving!
Take advantage of being outdoors by doing an Easter egg hunt and playing games. We had Peanuts® Easter kites for the kids to fly (and take home with them afterwards)!
Like this Easter party?