Our Modern Dining Room Reveal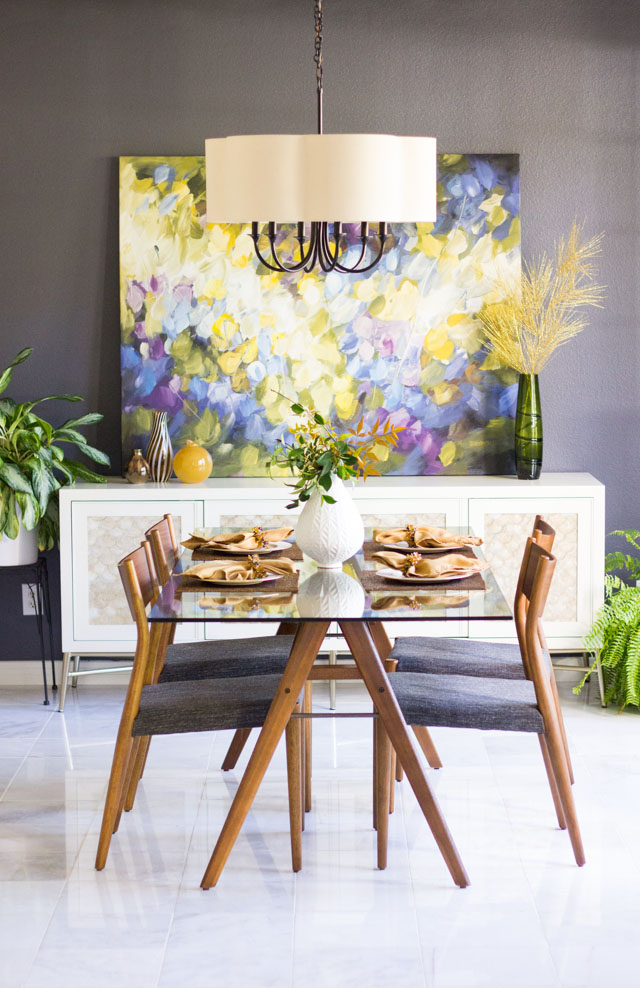 Dining Room Reveal Before and After
Introducing our dining room reveal! Today I'm partnering with VarageSale to share our dining room reveal! In my last post I was in the process of selling our buffet and some other household items through the VarageSale app to make way for new furniture. Today I wanted to share how our new dining room is shaping up!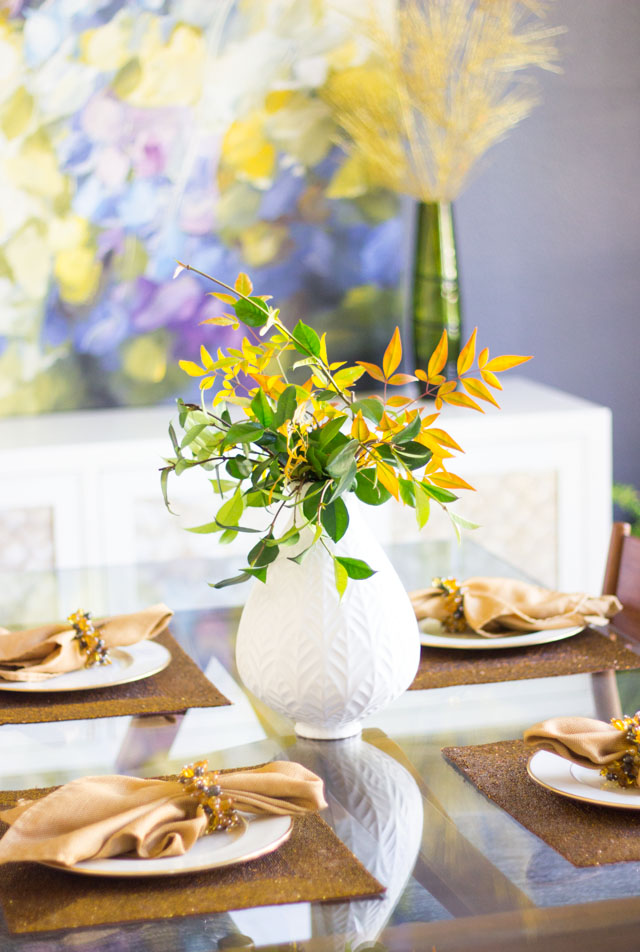 This post contains affiliate links. See my full disclosure.
We moved into our home over two years ago, and while the dining room is the first thing you see when you walk in the front door, it was our last room in the house to decorate. It's funny how that works, right? It was in a pretty sad state these last couple years (scroll to the end of the post to see!). We were anxious to do something with the room, but wanted to take our time deciding on a look and just the right pieces for the space.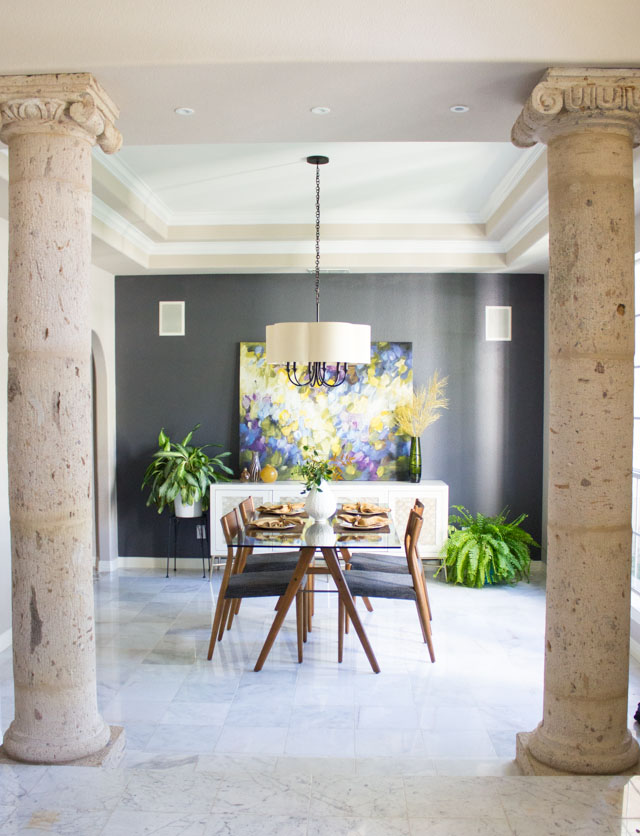 One thing that made an instant impact was a coat of dark gray paint on the back wall (Peppercorn by Sherwin-Williams). It's the same gray we used in Ross's man cave and really helps draw you in to the previously all beige dining room.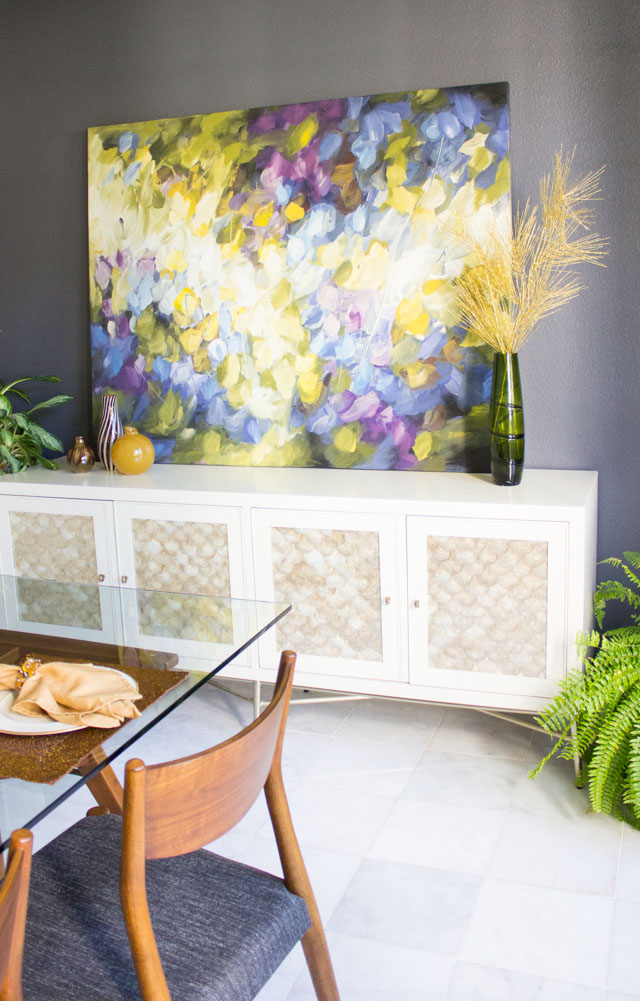 However, this painting is the star of the room and is the most special piece of art we own! It was painted for us several years ago by my cousin Jeremy Hansen, a professional artist. We had it in our dining room in our Chicago condo, and were just waiting for the right place to put the painting since we moved. If you like this painting, make sure to check out Jeremy's website Fine Art Zero to see some of his other gorgeous work!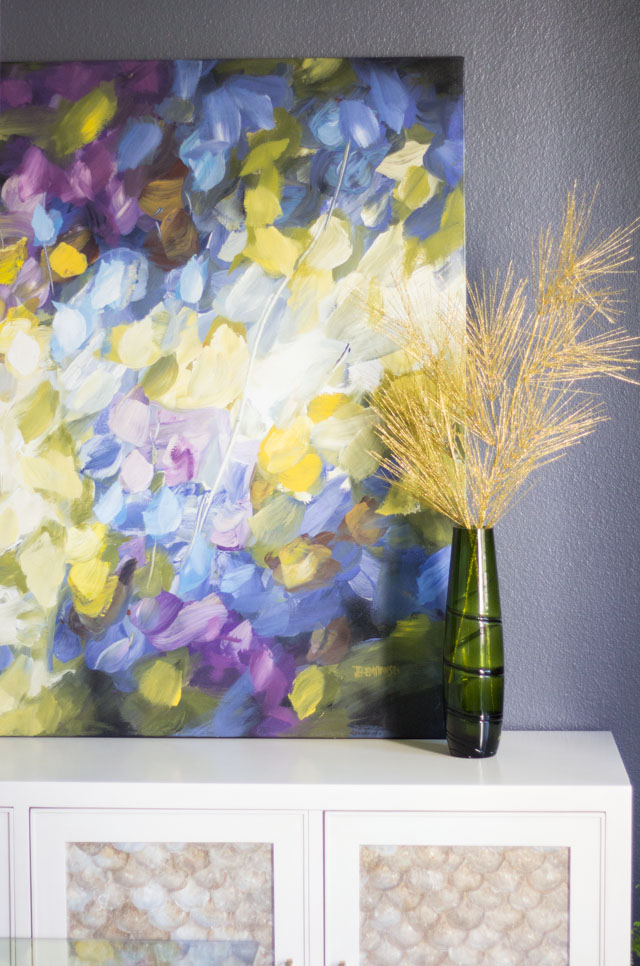 Our biggest investment in the room was a new buffet. After a hours of online research and several visits to the furniture store we chose the Bernhardt salon buffet. We thought the light color would pop against the dark wall and liked all of the deep storage it offered.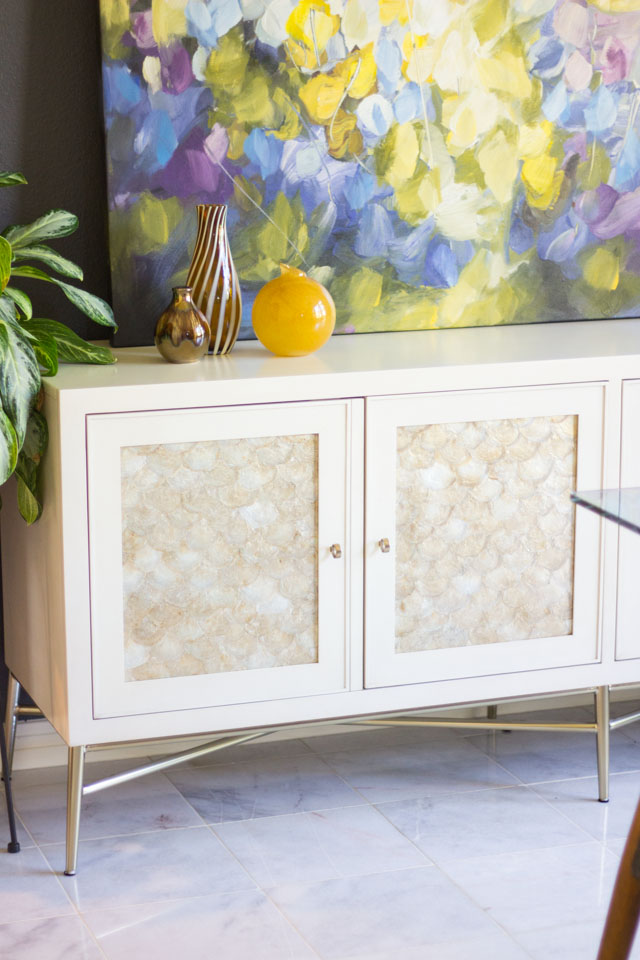 The pretty scalloped shell design on the front doors also pairs nicely with the design on the painting.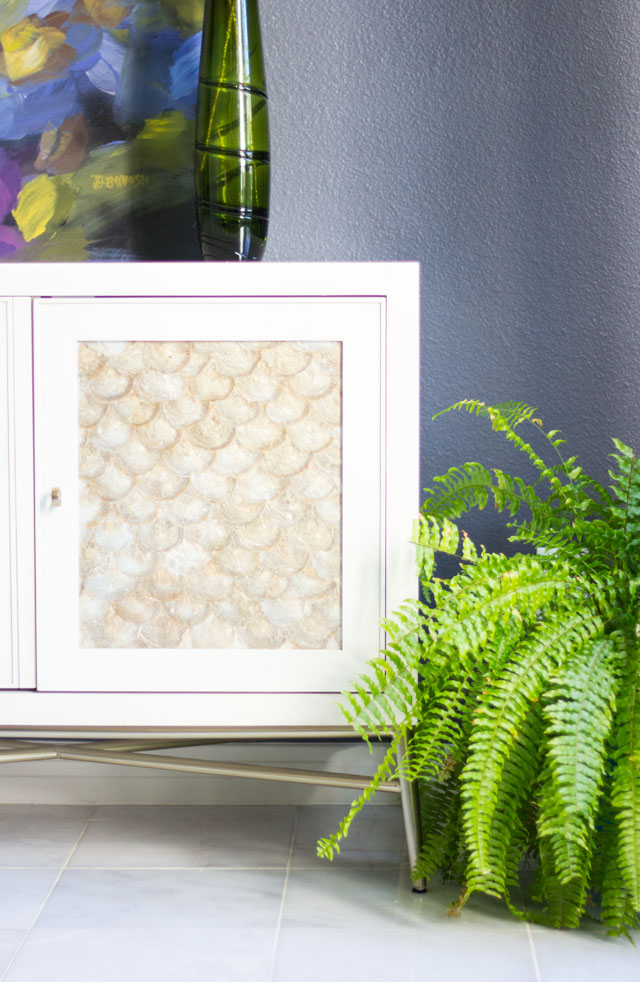 We went with the retro looking Jensen dining table from West Elm, and liked that the glass top kept the table from looking too heavy (like our previous table below) and let you see through to the buffet.
And just in case you were curious, this is how the dining room looked the last 2 years! Like all good "before" photos it is grainy and poorly lit!! 😉 The furniture served us well, but it was time for an upgrade. We sold the table a couple months ago and were able to find a new home for the buffet through VarageSale.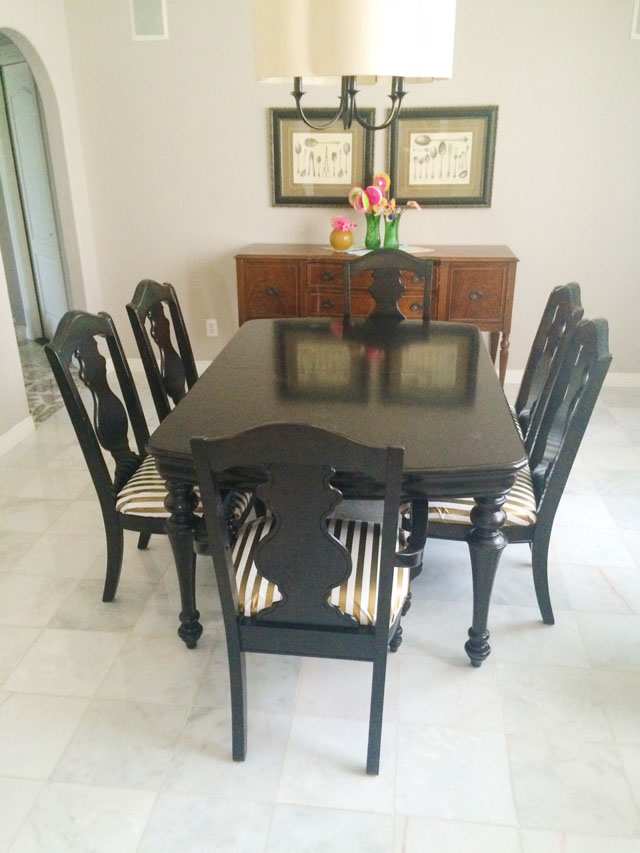 Our dining room is still a work in progress – we have new curtains to put up and a couple upholstered end chairs on the way. Here is our design for the finished room with product sources!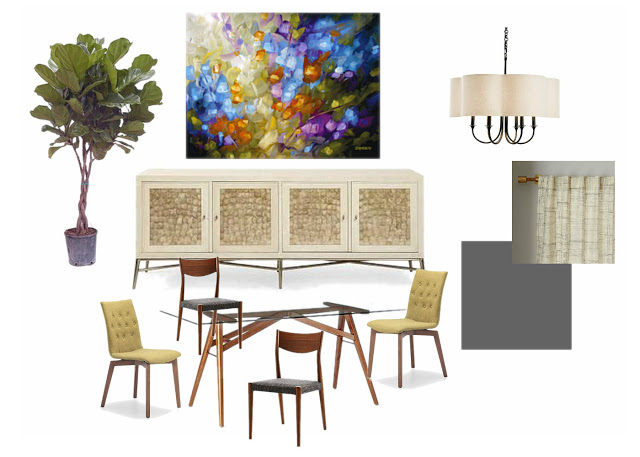 Dining Room Furniture Sources
Unfortunately, some of these items are no longer available:
Jensen Dining Table – West Elm
Tate Upholstered Dining Chairs – West Elm
Zuo Orebro Upholstered Chairs in Pea Fabric
Bernhardt Salon Buffet
Painting by Jeremy Hansen
Mid-Century Etched Grid curtains – West Elm
Arteriors Rittenhouse Bronze Chandelier
Want to learn more about VarageSale?
This post is sponsored by VarageSale. All content and opinions are my own.