The Cutest Halloween Paper Fan Wreath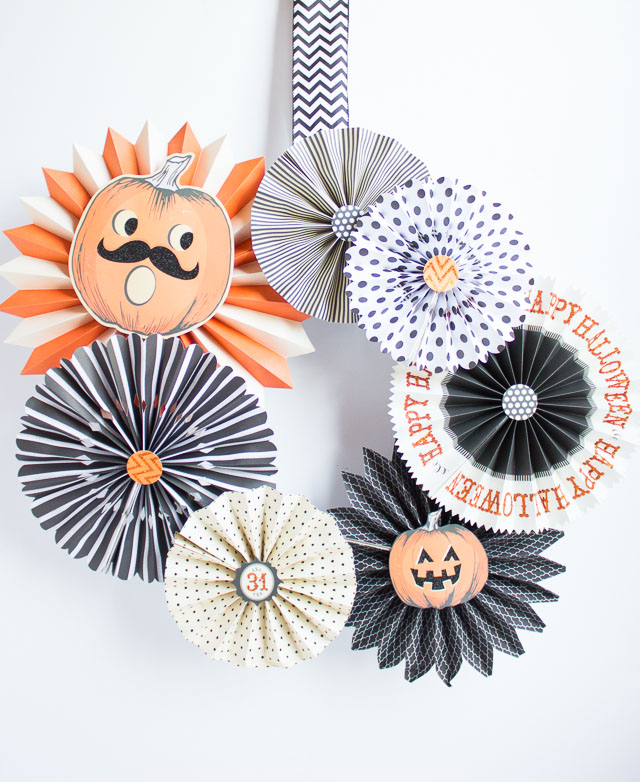 Halloween Paper Fan Wreath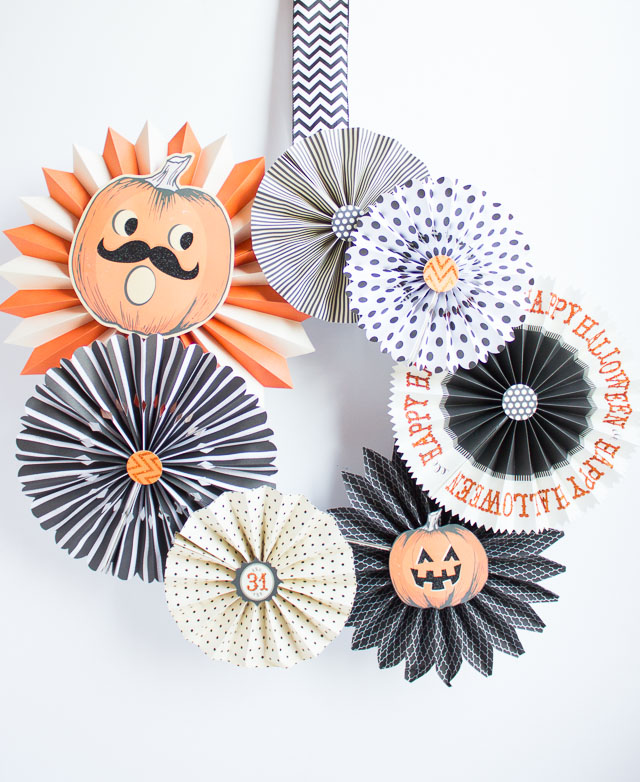 My latest project for My Mind's Eye uses their gorgeous paper party fans to make this fun Halloween paper fan wreath! I love how grouping together a variety of fans in different colors and prints makes such a big statement. Remember my fireworks wreath for the 4th of July? This was inspired by that idea!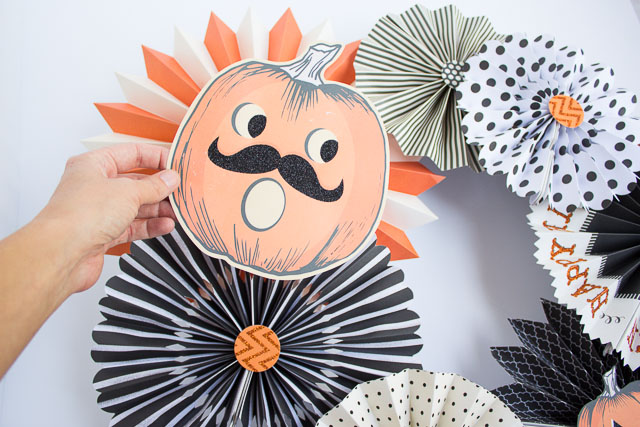 If you haven't seen My Mind's Eye's Halloween line you have to check it out. It is full of cute little details like these mustached pumpkins! The wreath couldn't be any easier to make with just the party fans, Halloween confetti, and a wreath form.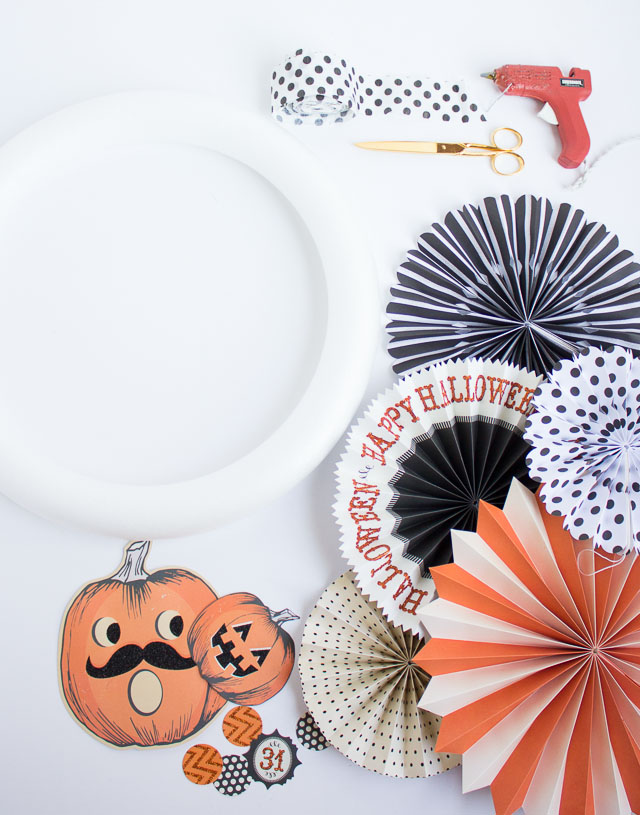 Supplies for Halloween Paper Fan Wreath
How to Make a Paper Fan Wreath
1. Open up paper fans
I like to secure the paper fans with a dab of hot glue and trim off the string hanger.
2. Glue to the styrofoam base
To help create a flat surface for the paper fan to adhere to foam wreath you can cut out a small piece of cardboard and glue to the back of the wreath.
3. Add additional embellishments
Use Halloween cutouts and paper confetti to decorate the fan.
Love this Halloween paper fan wreath?