DIY 4th of July Fireworks Wreath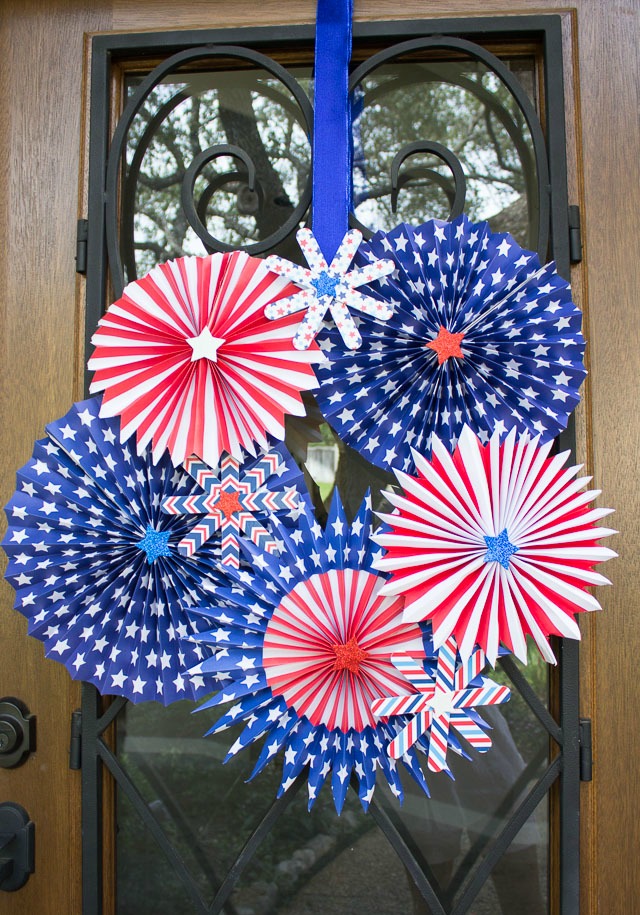 DIY 4th of July Fireworks Wreath
Light up your front door with this patriotic fireworks wreath just in time for the 4th of July! It takes minutes to make with a few supplies from the 4th of July aisle at your local craft store.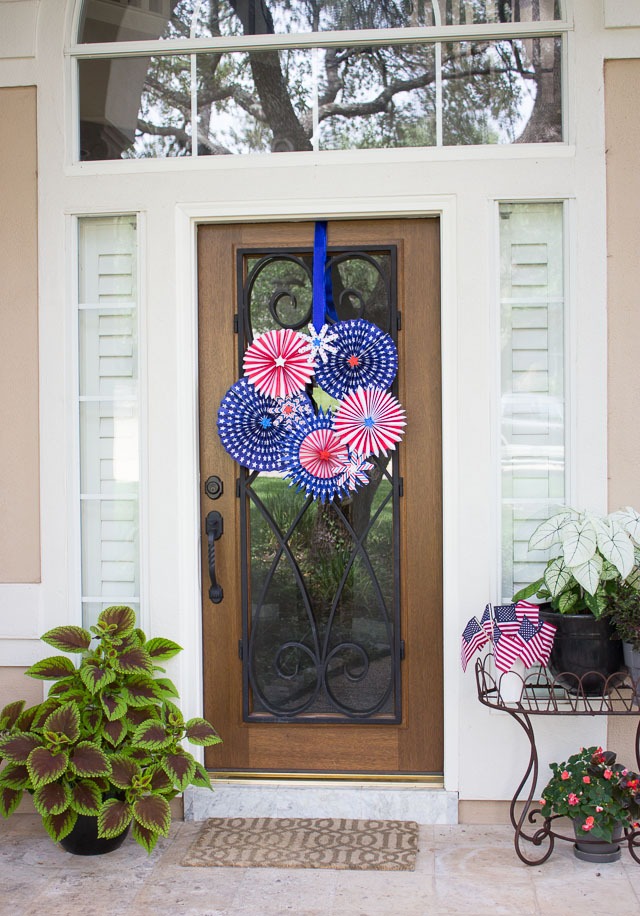 I love the scale of this wreath on our front door – it definitely catches your eye from the curb!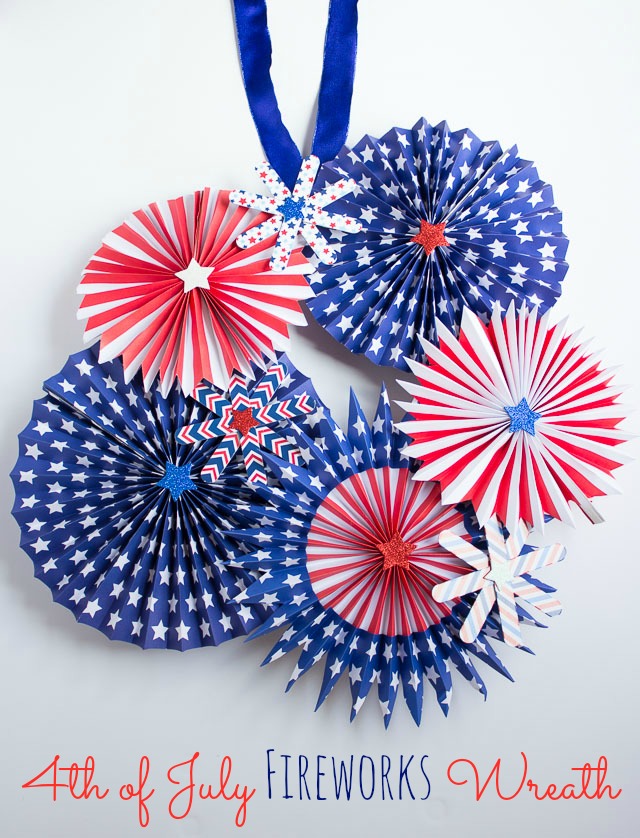 I found these pre-made paper pinwheels, popsicle sticks, and star stickers at Hobby Lobby making the wreath super easy to pull together.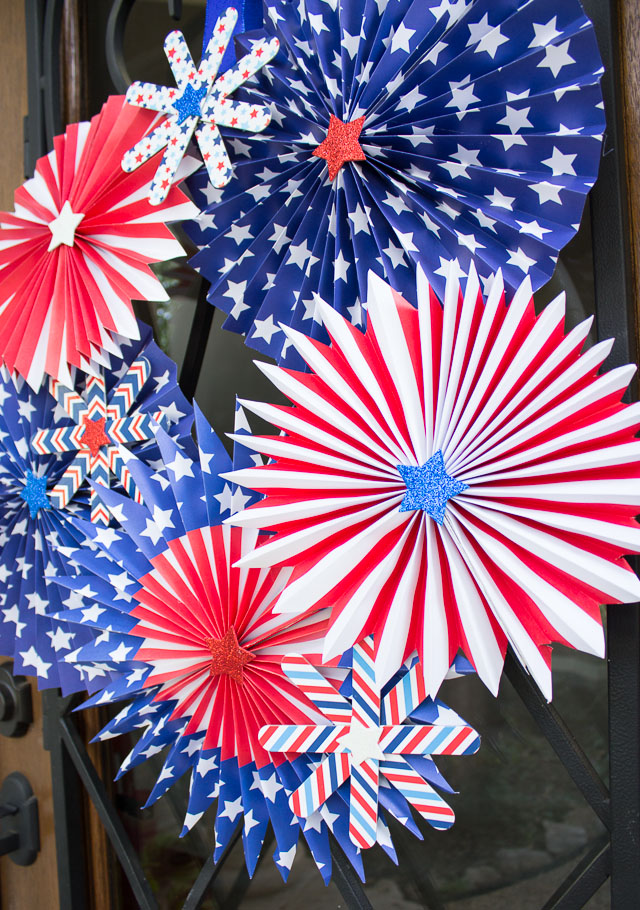 Want to Make More Wreaths? Get My Ebook!
Do you love to craft, but struggle to find time to do it?

Do you get overwhelmed with ideas on Pinterest?

Is your front door currently blank and uninviting?
In this ebook, I walk you step-by-step through the process of making a year of wreaths for your home. I promise to help you overcome any fears about wreath making being too complicated, expensive or time consuming!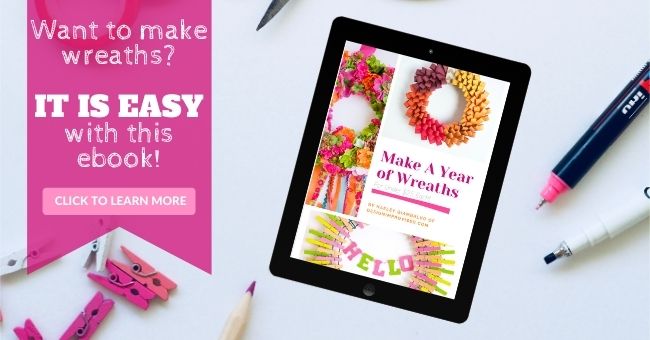 Supplies for DIY Fourth of July Fireworks Wreath
Foam wreath form (I used a curved one, but if you find a flat circle form those work even better!)
Patriotic popsicle sticks
Hot glue
Scissors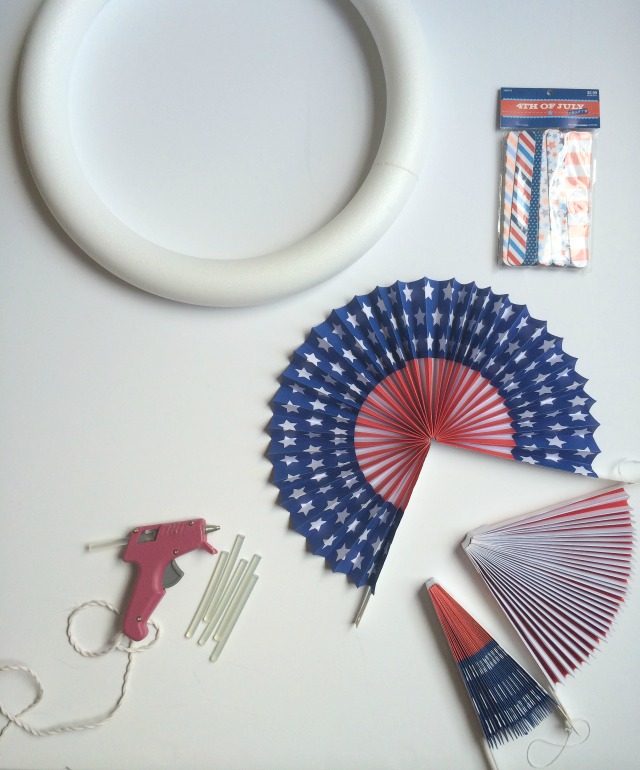 How to Make a Patriotic 4th of July Wreath
Step 1. Trim Paper Pinwheels
If desired, trim your pinwheels to make them smaller. I took a few folds at a time with my scissors and cut around the pinwheel to shorten the diameter. On a couple of them I also made little points by cutting out notches with my scissors as shown below. I then hot glued the ends of the pinwheel to stay together as a circle. If you are making your own pinwheels check out my easy tutorial!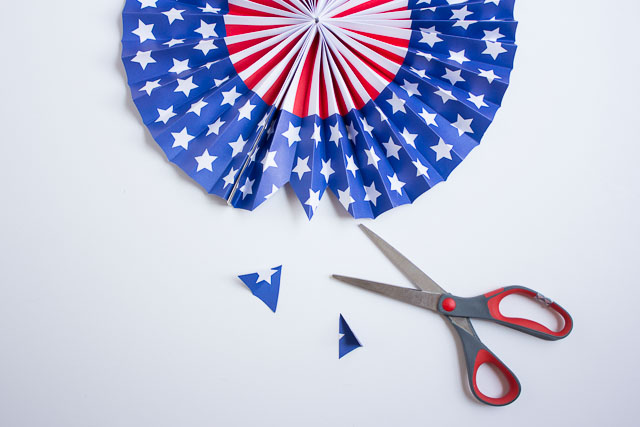 Step 2. Glue on a cardboard tab to each pinwheel
I like to hot glue on a small piece of cardboard on the back of the pinwheel to give it a flat surface area to stick to the wreath.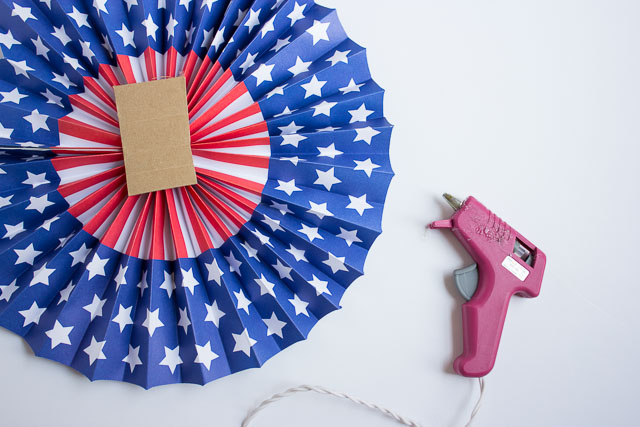 Step 3: Make fireworks with craft sticks
I made a couple additional "fireworks" for the wreath using these printed craft sticks. To make them, I just criss-crossed them on top of each other and hot glued them together. Finish with a sticker on top.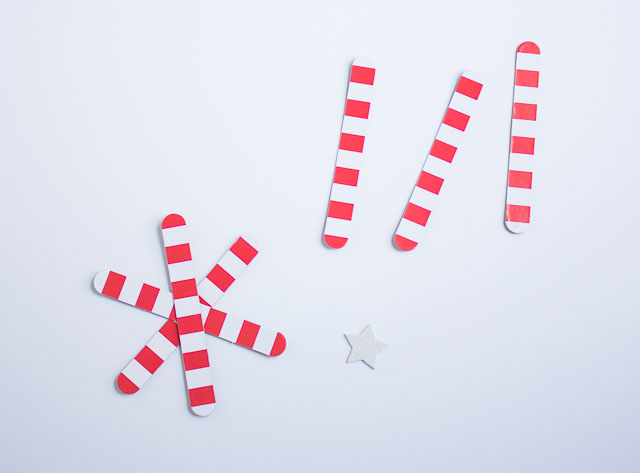 Step 4: Glue Pinwheels and Fireworks to Wreath
Arrange your pinwheels and popsicle stick fireworks around the wreath form until you have a layout you like. Secure with a generous dab of hot glue and hang with a ribbon.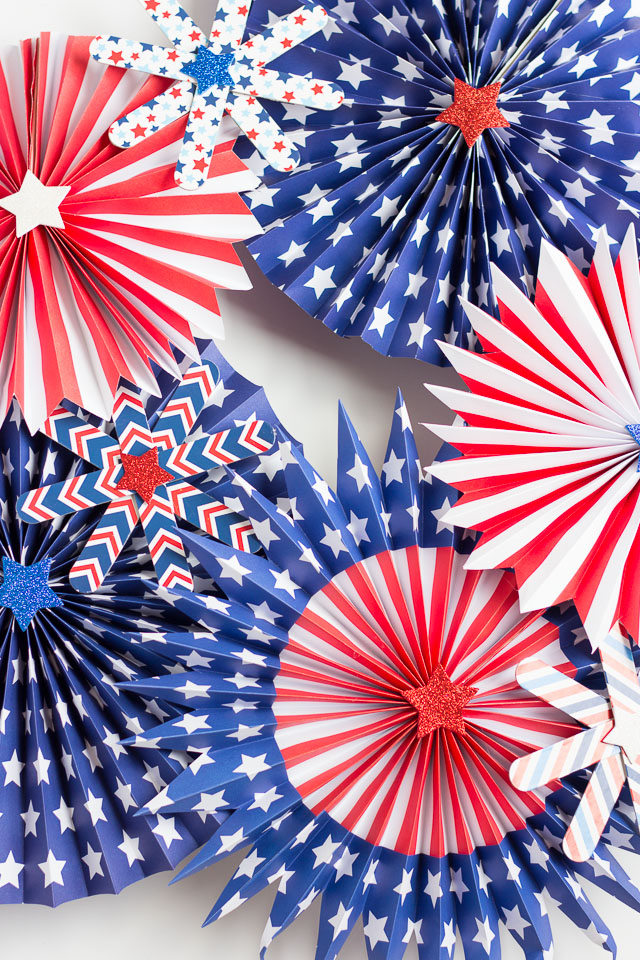 Even though the 4th of July is only a week away, you can make this wreath easily in under an hour and I say, keep it up on your door all of July! I added a little bucket of American flags from (only $1 for 3 at the Target Dollar Spot!).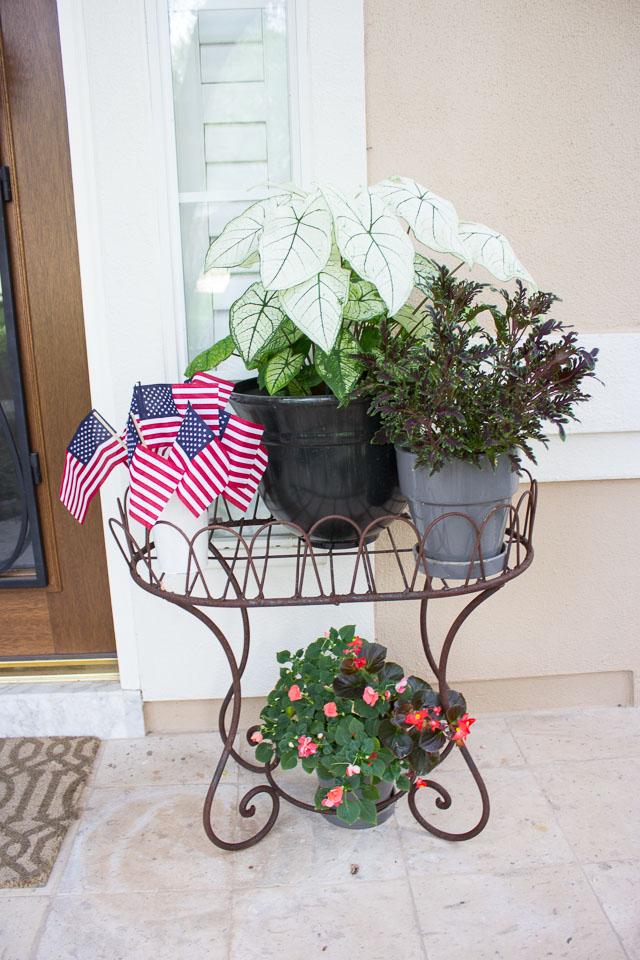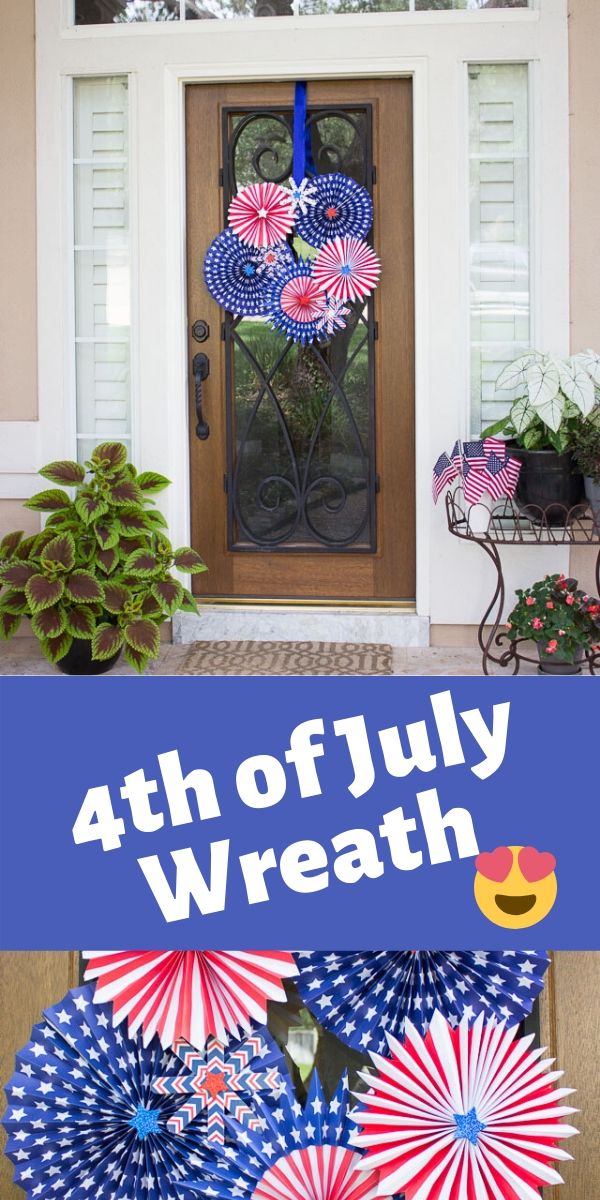 Like this fireworks wreath?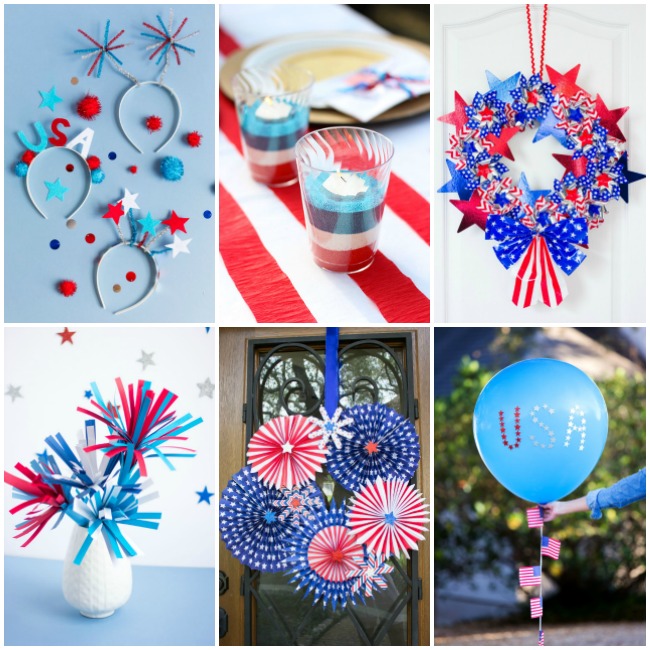 Want to make an entire year of wreaths for under $25 each?
Then you need this wreath ebook!