DIY Toilet Paper Storage Using a Glass Vase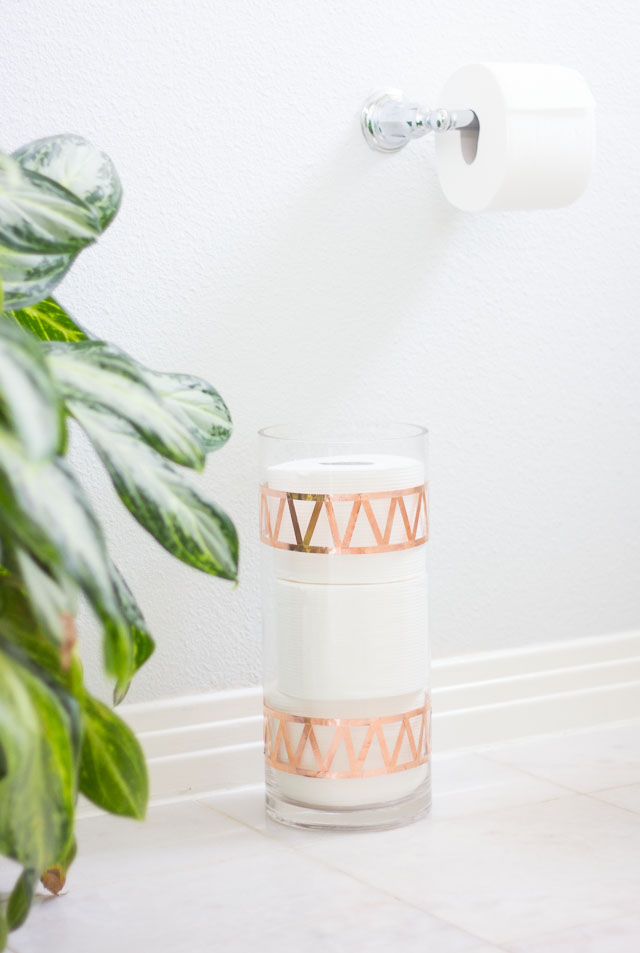 DIY Toilet Paper Storage
I'm back with another fun DIY toilet paper storage for you in partnership with Cottonelle! In my last post, I made a pom-pom fringe basket to store our supply of bath tissue in the linen closet. Today, I've got an idea to help you keep a couple extra rolls always within reach. I turned a glass cylinder vase into a pretty copper decorated storage piece. Consider it a classy upgrade to stashing an extra roll on top of the toilet!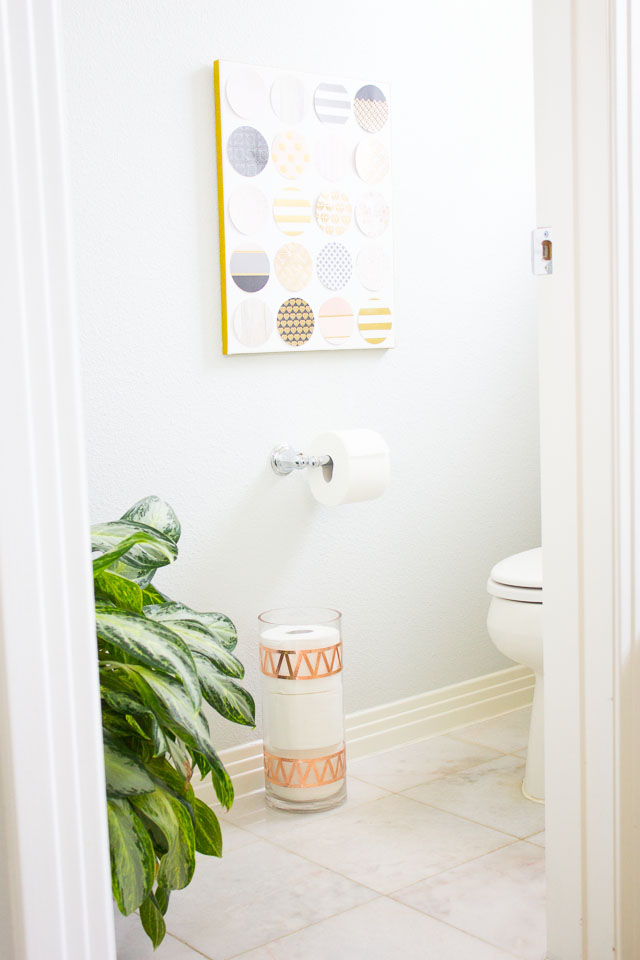 This post contains affiliate links. See my full disclosure.
The glass cylinder fits three Cottonelle Mega Rolls perfectly (each of them is 4 rolls in one!), and is narrow enough to fit easily on the side of the toilet. I added copper foil tape (typically used for electrical work, you can find it here on Amazon) to give it a little metallic bling. Who says bathroom storage has to be boring?!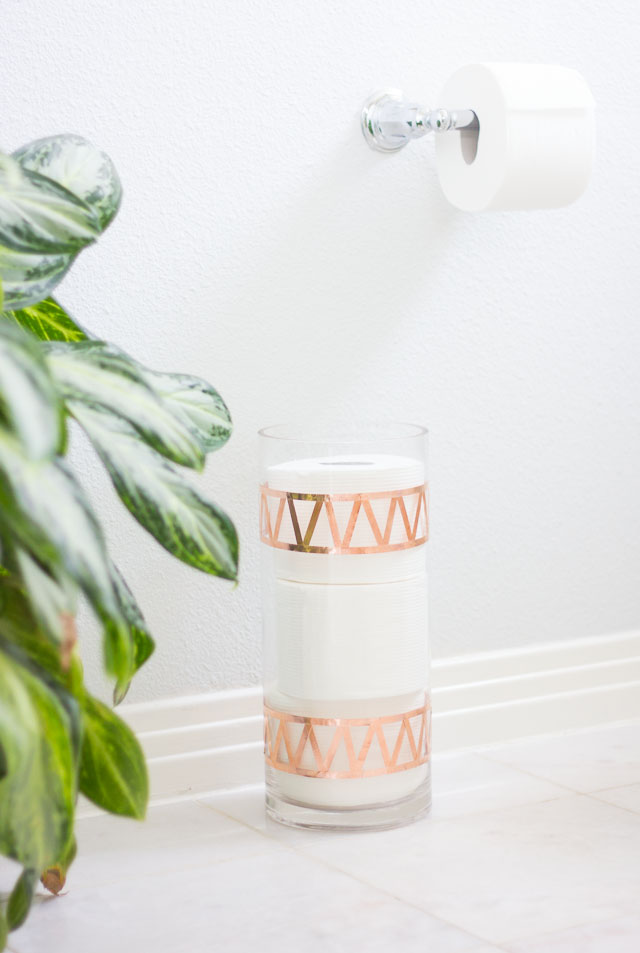 I love when a storage piece can be both super functional and super cute. I think this bath tissue holder fits the bill, don't you?
This DIY toilet paper storage would be a great way to repurpose a glass vase you already have on hand. Or you can frequently find these at thrift stores like the Goodwill. I found mine in the floral department of Hobby Lobby on sale for $12 (always be sure to use your coupon or wait for a sale!)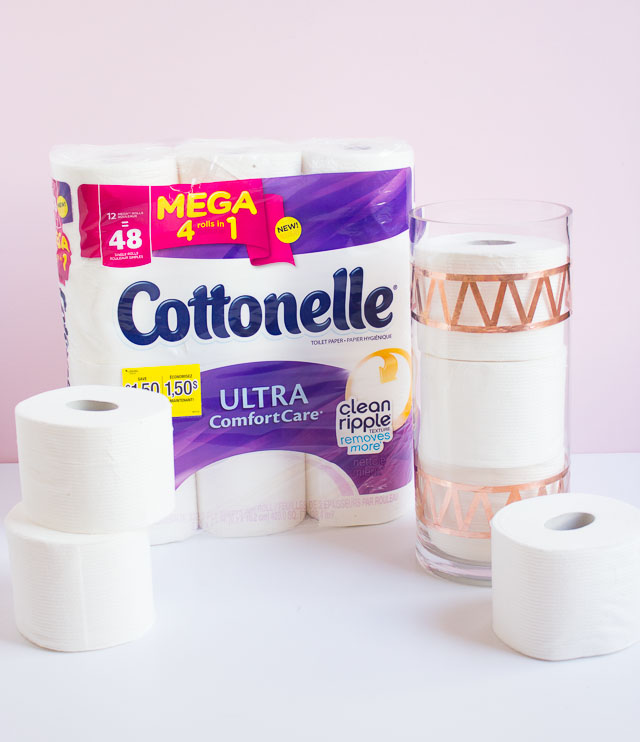 Supplies for DIY Toilet Paper Holder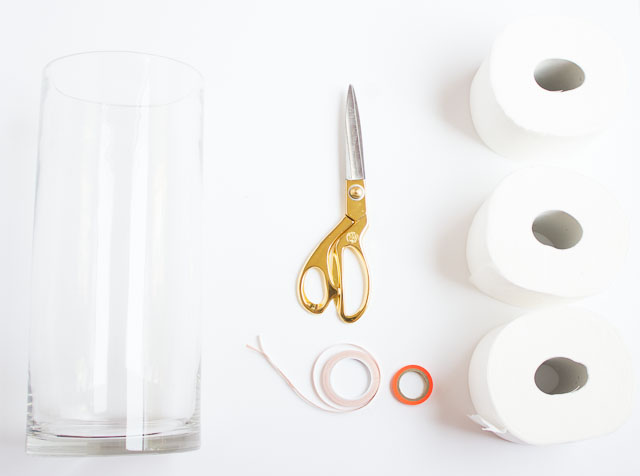 How to Make a DIY Toilet Paper Holder
Step 1: Plant out design
To determine where to start my copper tape, I measured from the top of the vase and then ran a piece of paper around the vase to help me create a straight line, making sure it was the same distance from the top all the way around.
I then used the paper as a guide and ran a piece of thin masking tape above its top of edge before removing the paper. This method just helped me create a straight line around the vase. I found that if I just went straight to wrapping around the tape, it got crooked easily!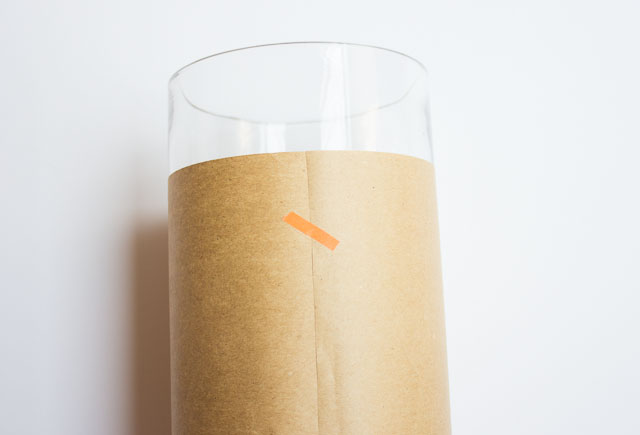 Step 2: Make a pattern with copper foil tape
You can see the orange tape line below. I used that as a guide to line up my copper tape pieces. I cut similar lengths of copper tape and adhered them in a zigzag pattern below the tape line, smoothing down with my finger nail as I went along.
Step 3: Add a tape border
I finished off the design by removing the orange masking tape and covering the raw ends of the zig zag tape pattern by wrapping a single piece of copper tape around the top and bottom of the pattern.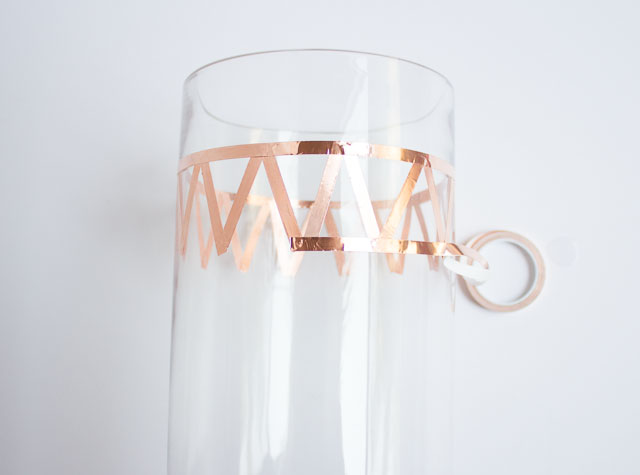 Step 4: Repeat design on the bottom
I repeated the same design on the bottom of the vase to complete it! You could make any design you want with the copper tape. This is just one idea!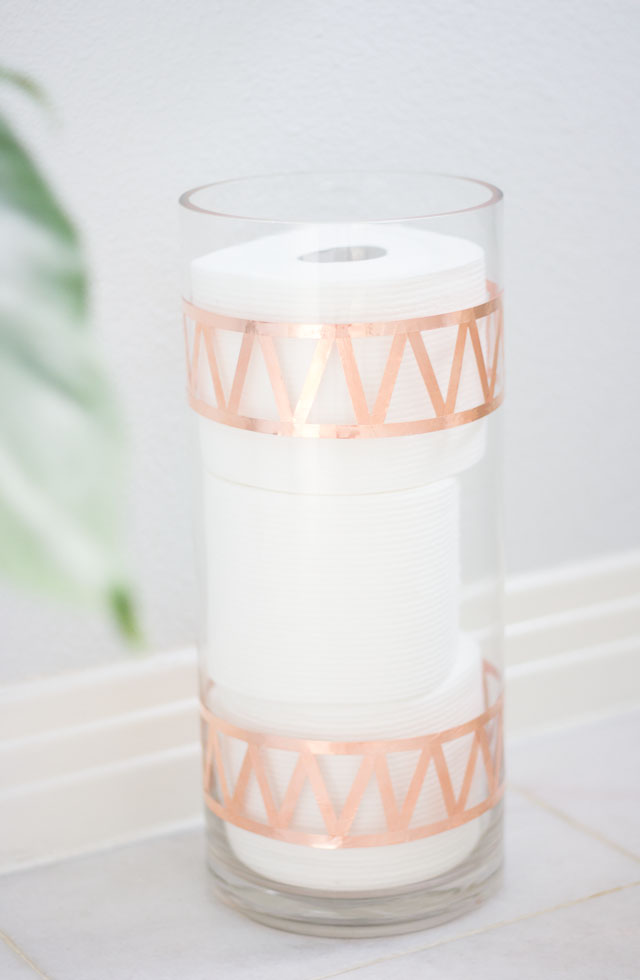 If you have an extra glass vase gathering dust in a cabinet somewhere, pull it out and give it a new life as some creative bathroom storage!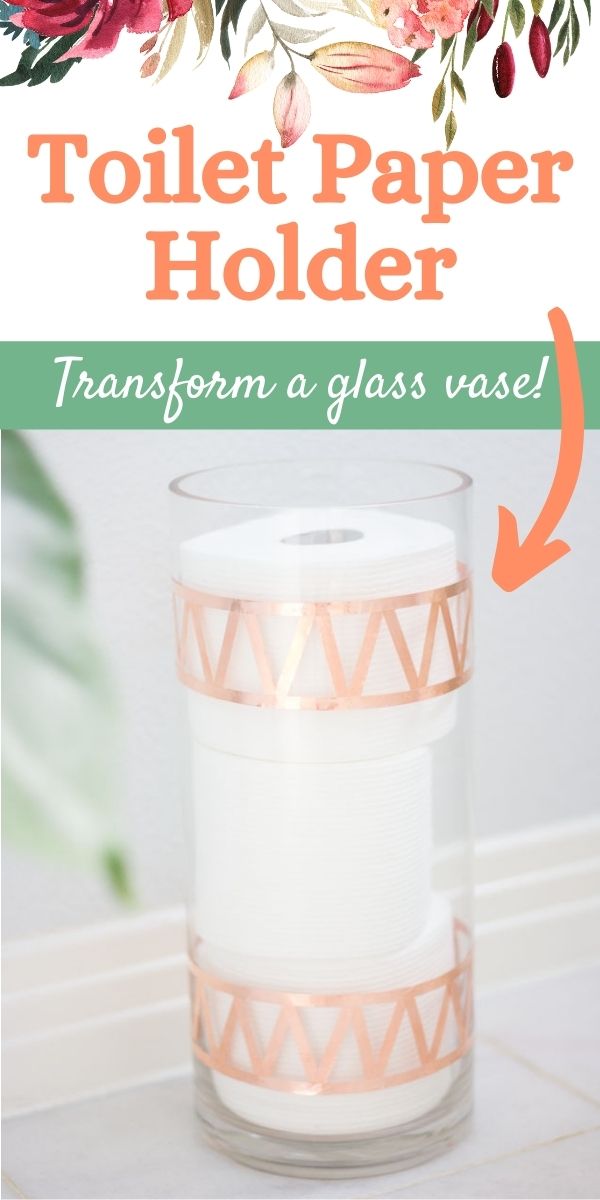 Want to make your bathroom even more chic?
In the organizing mood?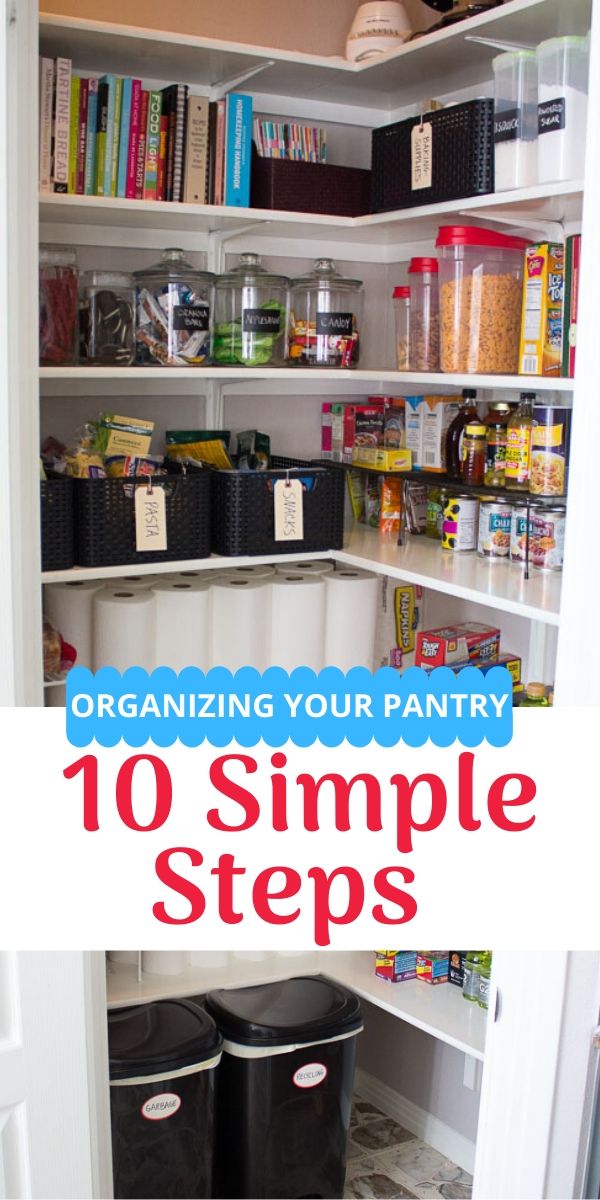 This post is sponsored by Cottonelle. All content and opinions are my own.