Spring Front Porch Makeover with Hayneedle.com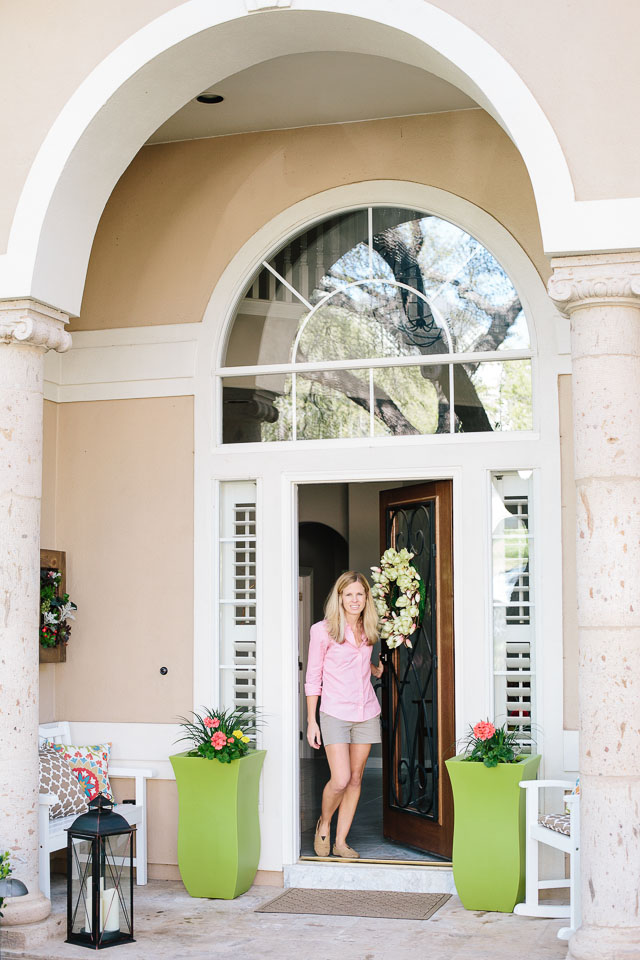 Spring Front Porch Makeover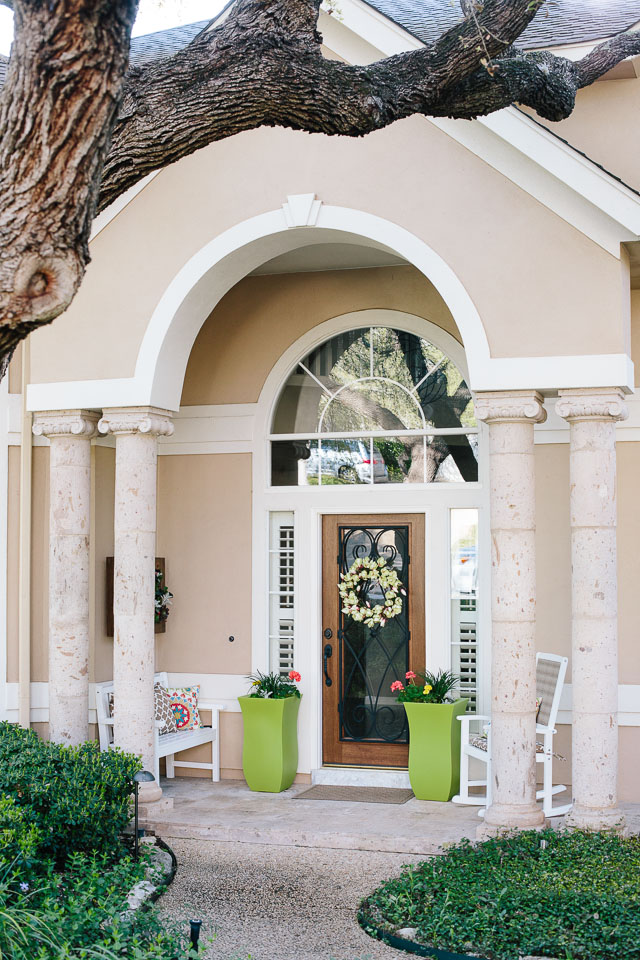 Introducing our spring front porch! It's funny how our front porch – the first part of our home that guests see – is the part of the house that we've ignored the past 2 years. It has been looking pretty bare since the holidays and wasn't necessarily a welcoming view from the street. What a difference a few colorful planters and a cozy place to sit can make.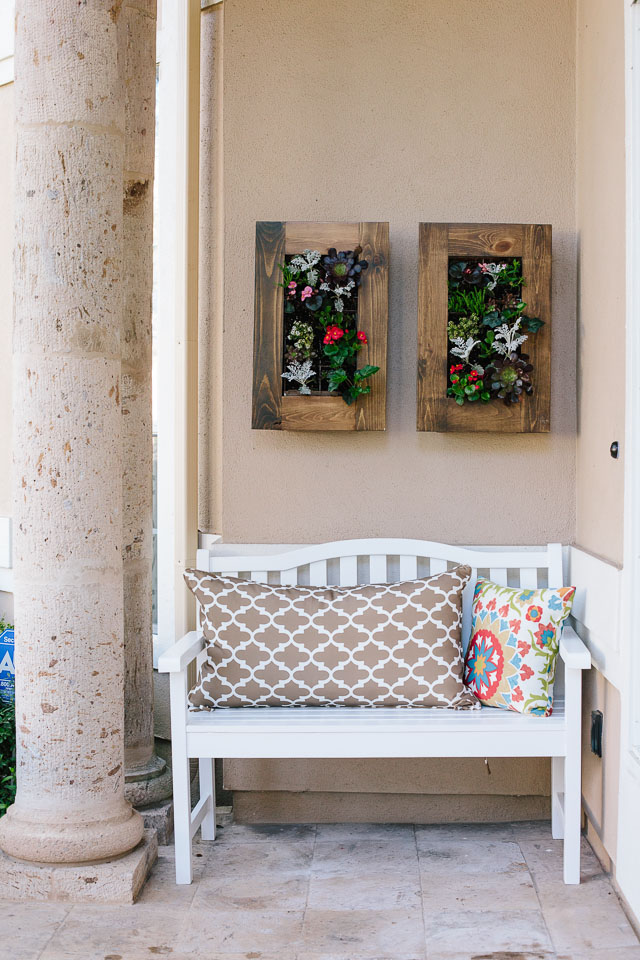 I was surprised by how much functionality were were able to squeeze out of this small space. This blank wall is now a cozy seating area with the addition of a compact bench, some colorful outdoor pillows, and amazing wall planters. How cool are these? I love how they create outdoor wall art, and you just add a little water to the top of the drip-free frame every few days.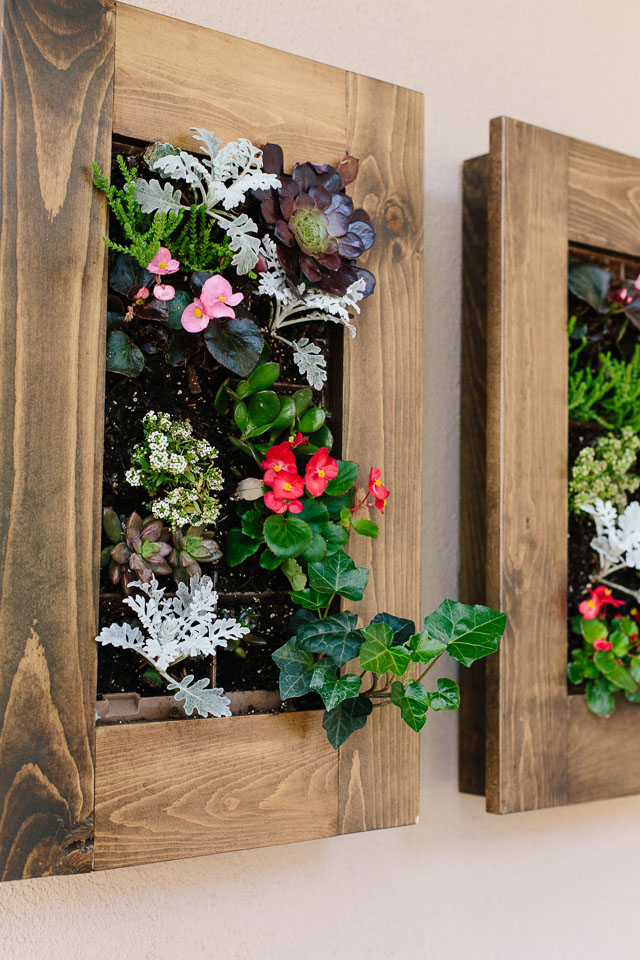 On the opposite side of the door is another new seating area created by the addition of a rocking chair and garden stool – the perfect spot for a neighbor to stop by for a glass of ice tea!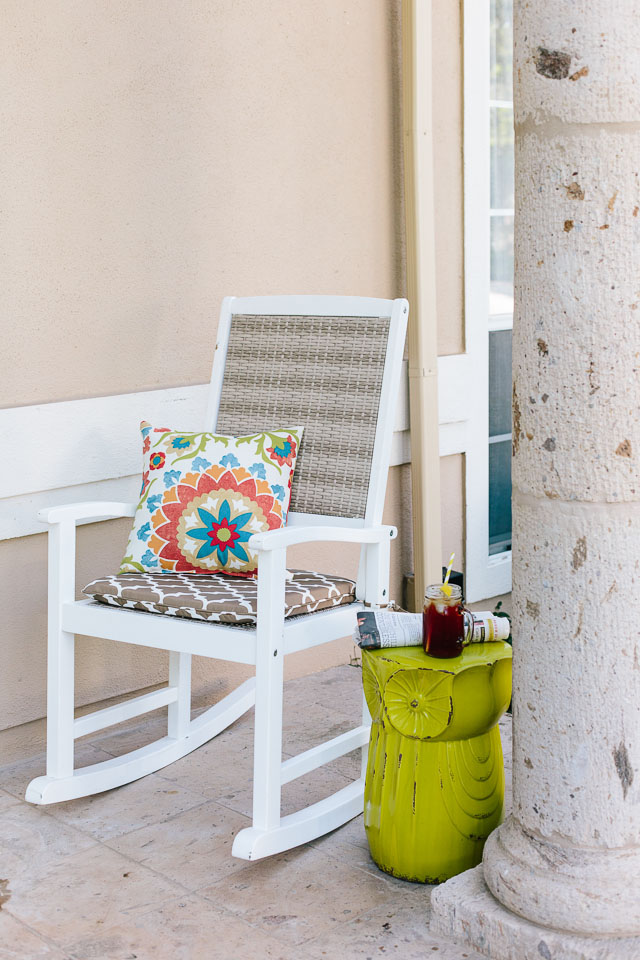 While we typically hang out in the backyard, our new patio has introduced a whole new hangout spot. It has been fun to sit out here and watch the neighborhood action. I love getting to chat with neighbors we haven't seen in awhile!
Like our spring front porch?

Thanks to hayneedle.com for partnering with me on another design project! You can shop the look on my Styleboard.
This post is sponsored by hayneedle.com. All content and opinions are my own. Photos by Candice Stringham.