Thrifty DIY: CD Rack Turned Christmas Card Holder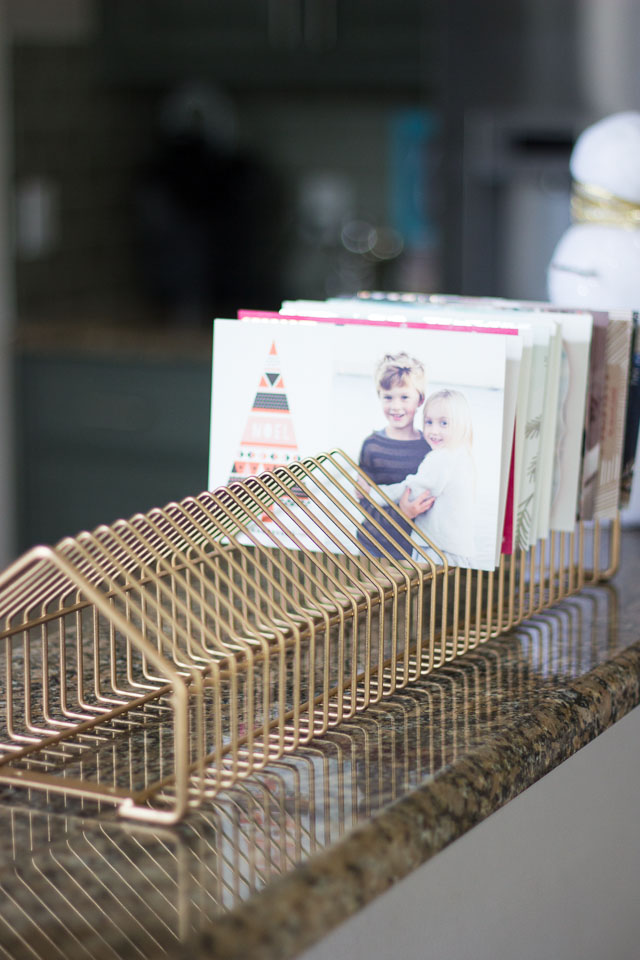 CD Rack Christmas Card Holder
I've got holiday cards on my mind this week. Did you catch my Christmas tree holiday card display? Well, I have one more Christmas card display idea for you to showcase all those cards you'll be getting in the mail over the coming weeks. This rack keeps them organized and invites people to browse through them. Can you guess what it is? Hint: you are bound to find one of these at your local Goodwill!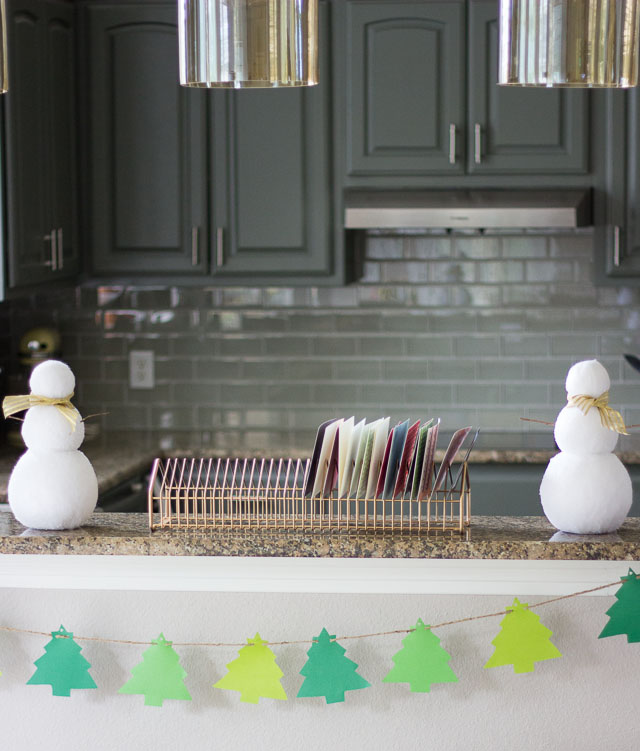 It is an old-school wire CD/DVD rack turned modern holiday card display!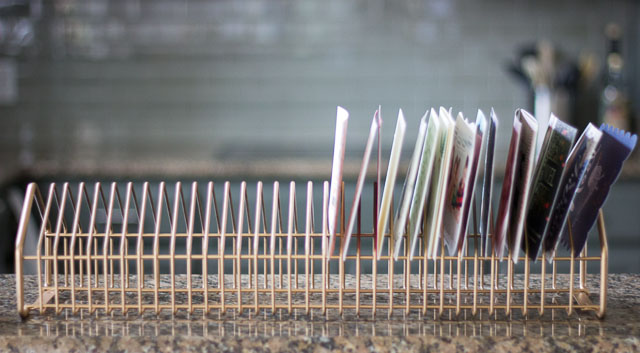 All you need is a can of gold spray paint to give it a chic touch. Just spray the rack with a couple coats and you have yourself a Christmas card holder!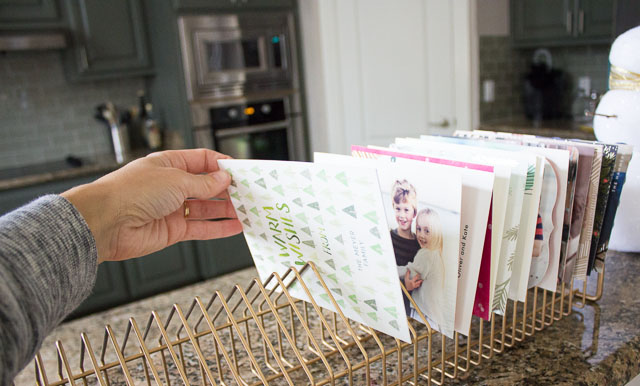 Like this Christmas card holder?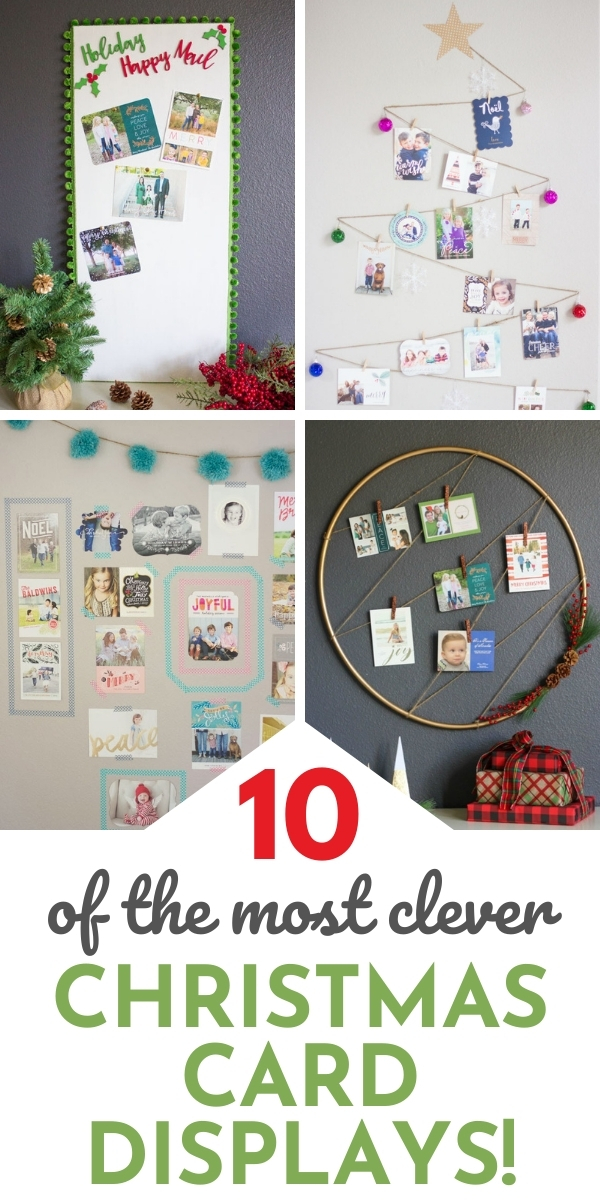 This post was written in support of the Goodwill San Antonio. All content and opinions are my own.