4th of July Picnic for Kids!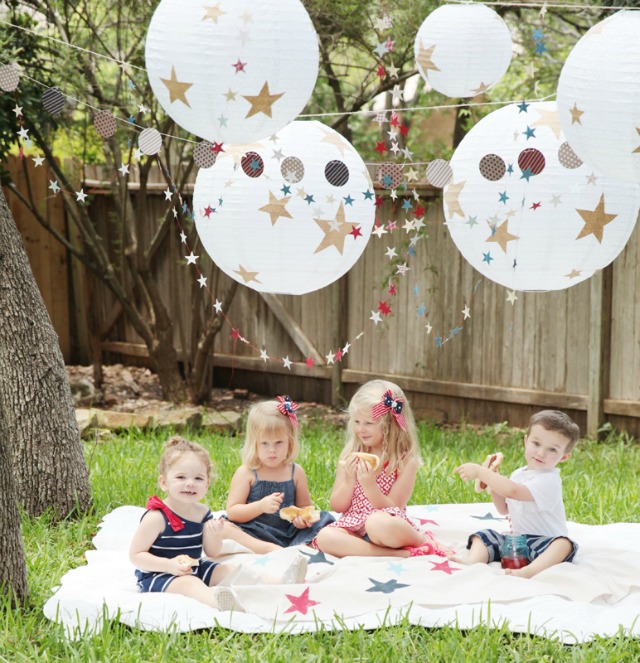 4th of July Picnic for Kids
Introducing the coolest 4th of July picnic for kids! The 4th of July is such a defining moment of your summer as a kid. I always remember it as the bittersweet halfway point – only a month and a half left until school would start up again in August. The 4th is all the best parts of summer packed in one day – picnics, parades, fireworks – what could be better?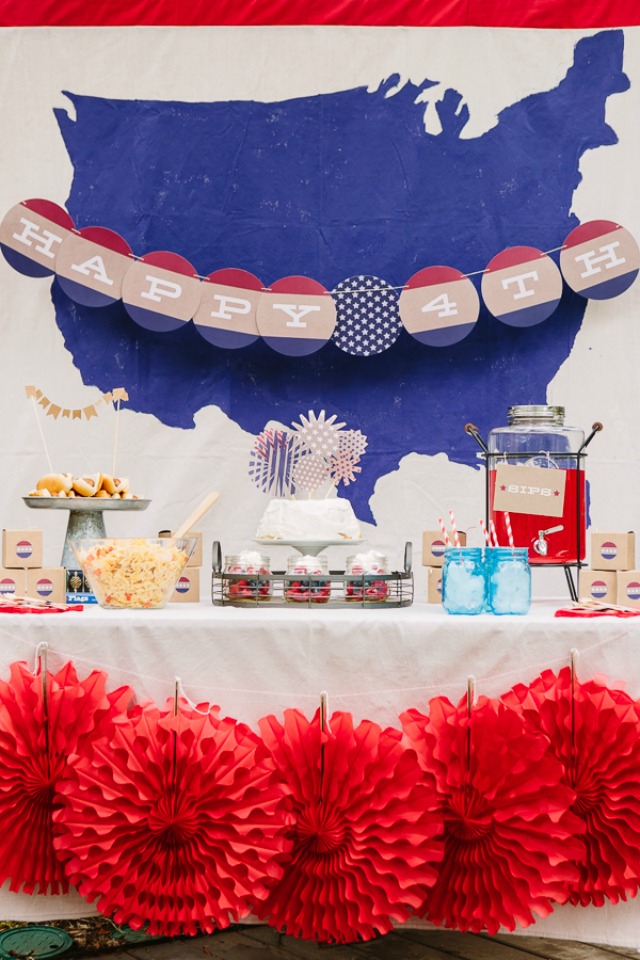 This year I partnered with Minted to create the ultimate 4th of July kids picnic complete with red punch, patriotic popsicles, and cannonballs into the pool!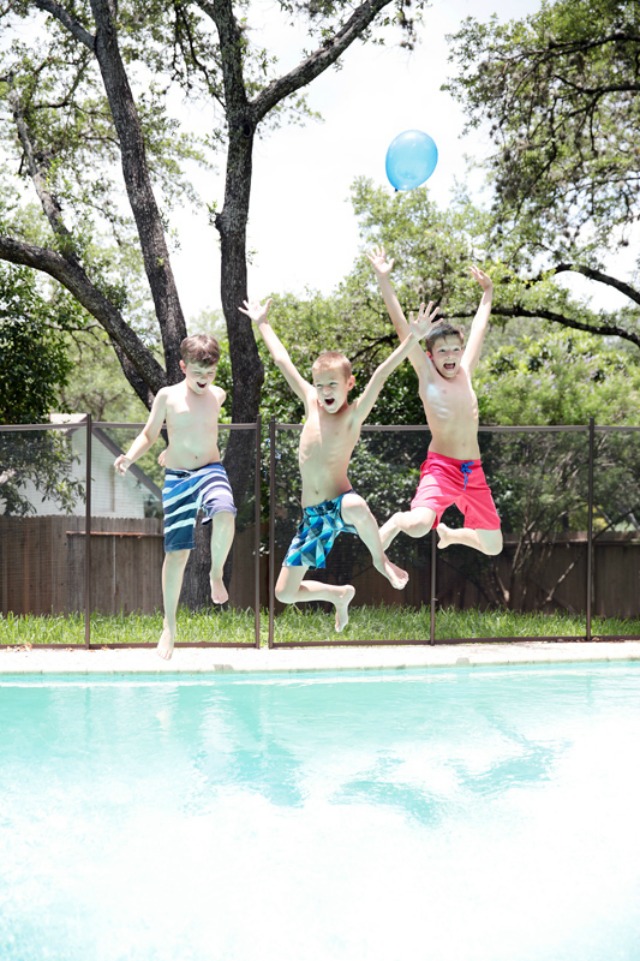 To make the party extra special, we used Minted's Patriot Party decor line to decorate the food table and picnic area and had fun putting our own DIY spin on the items, such as using Minted's large table confetti to make a fireworks cake topper by cutting some notches in them and taping to a skewer!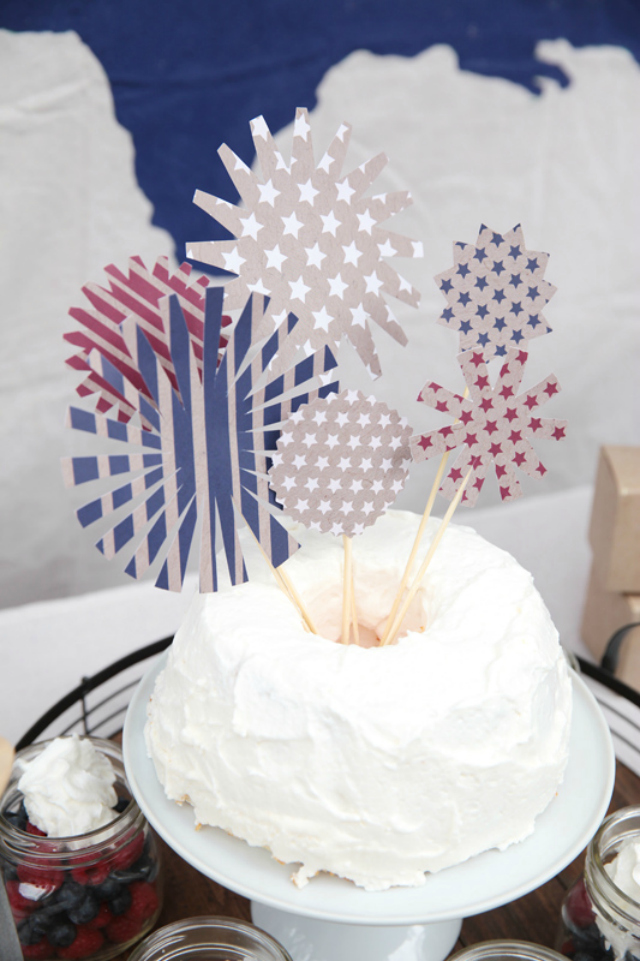 There were red, white, and blue treats galore!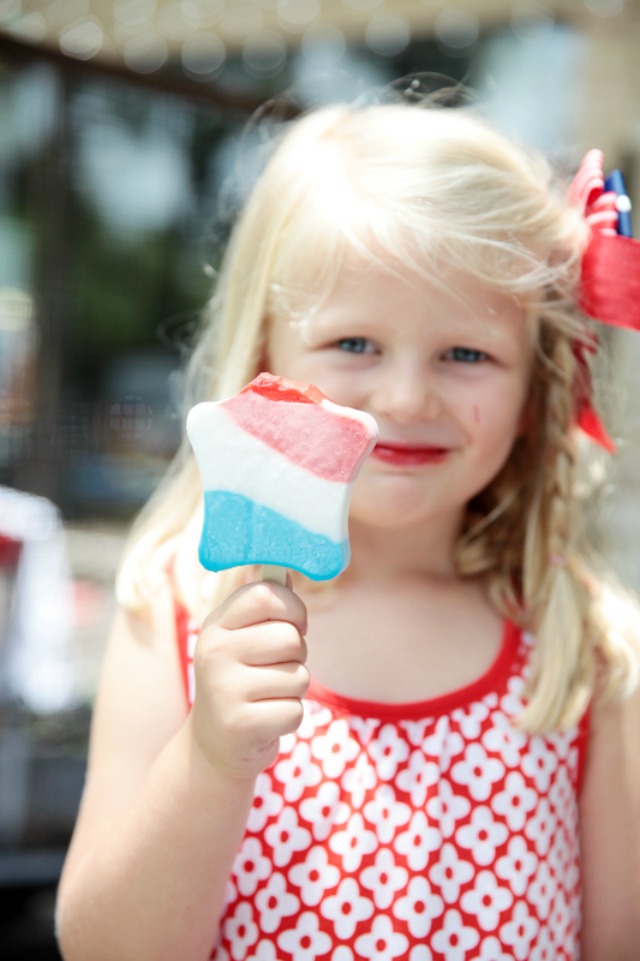 Dress up a paper plate with a patriotic sticker for a simple DIY touch!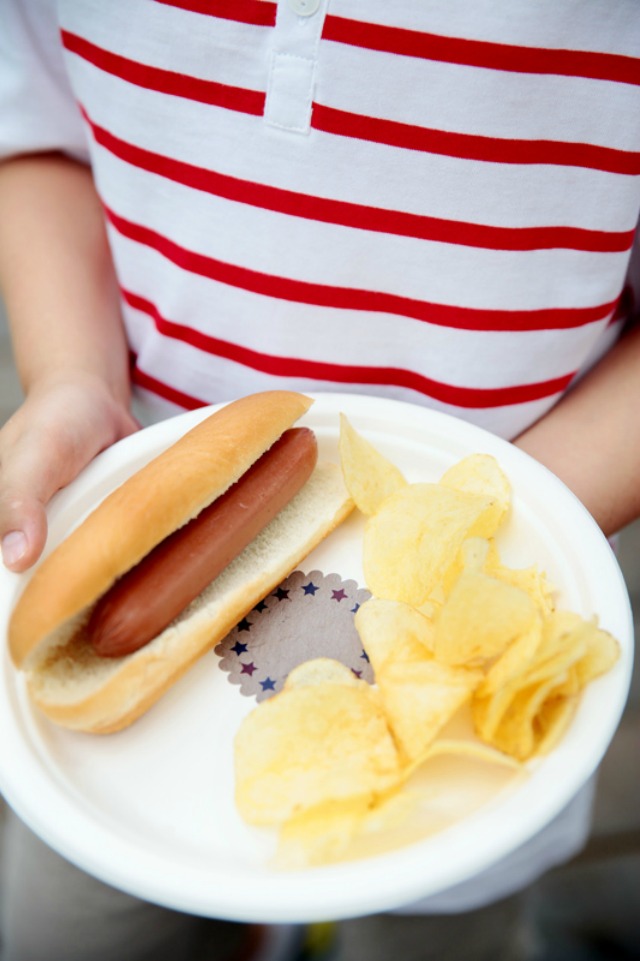 Read on to see how we made a magical picnic area for the kids featuring DIY star lanterns using Minted's gorgeous large paper globes.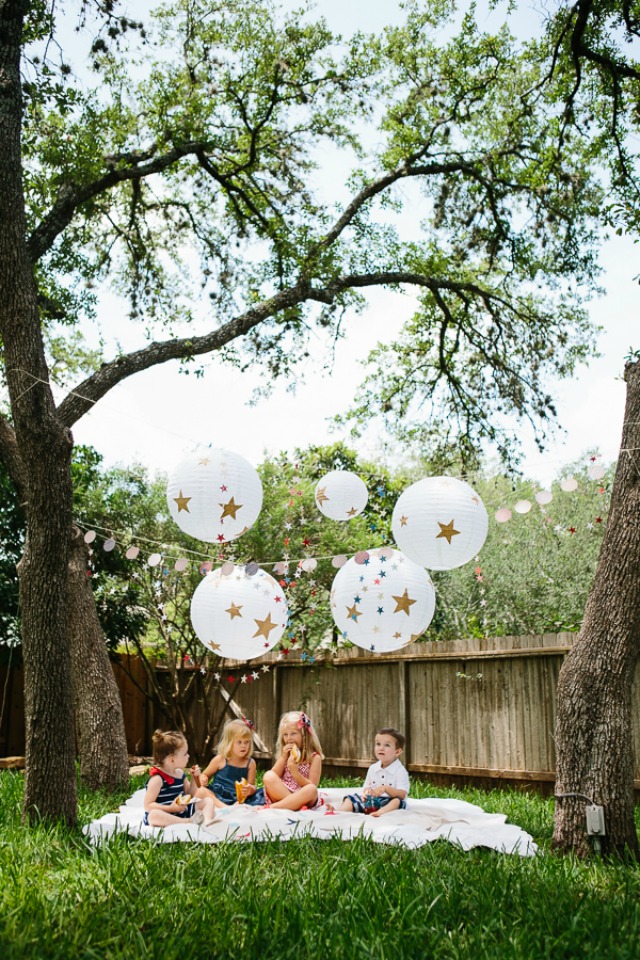 How to Make Star Lanterns
We covered our white lanterns in stars using just a few simple materials. When combined with a few strands of delicate star garlandsand the patriotic circle garland, the lanterns created a gorgeous effect under the trees.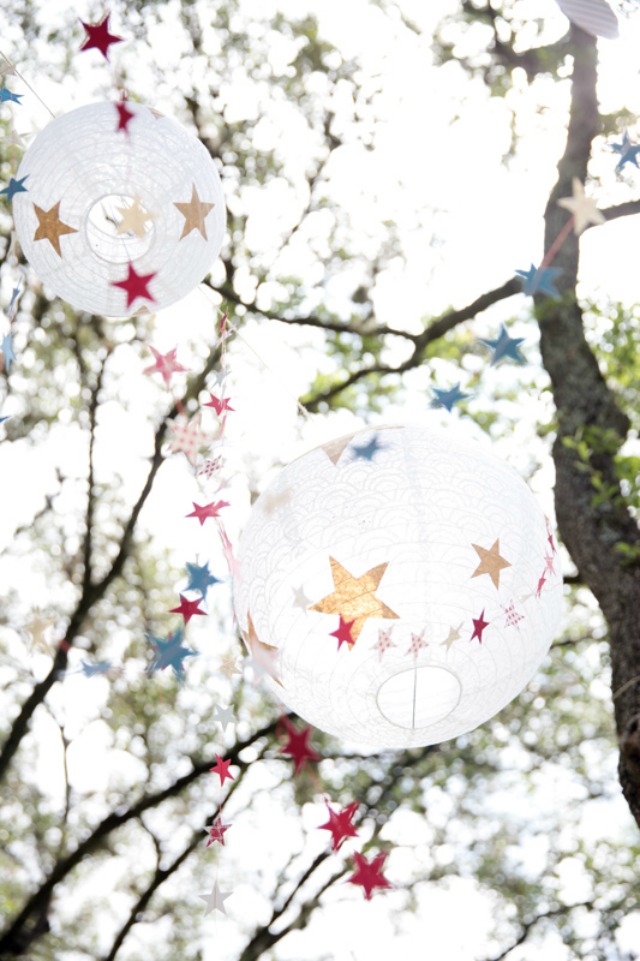 Supplies for Star Lanterns
Paper globes in various sizes (we used 24″, 18″, and 10″ globes)
Lightweight kraft paper (you could also try lightweight wrapping paper or tissue paper)
Star template (I printed out this online template in various sizes and cut out)
Mod Podge
Foam brush
Scissors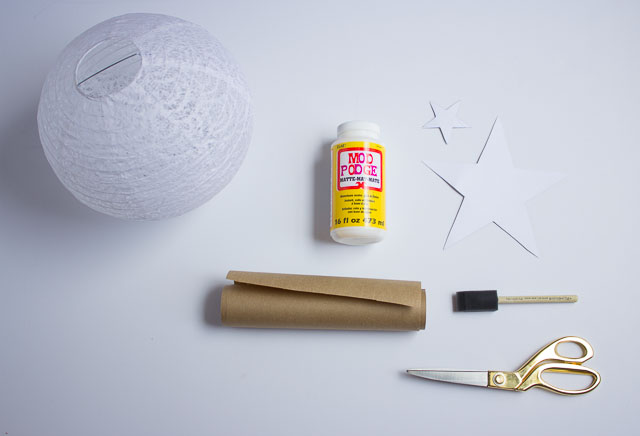 How to Make Star Lanterns
1. Use your template to trace stars onto your kraft paper and cut out.
2. Apply an even layer of Mod Podge to the back of a star using a foam brush.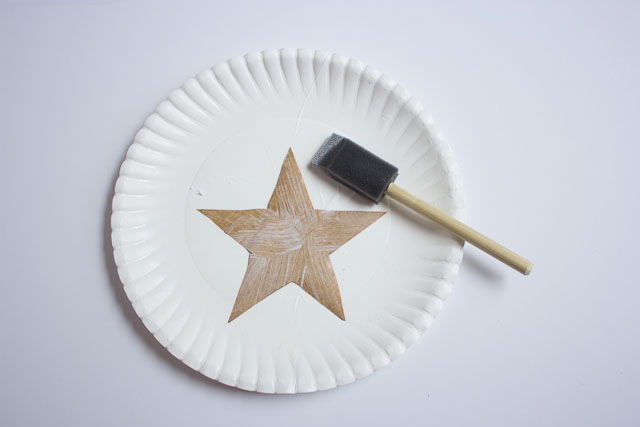 3. Smooth the star onto the lantern. You can stick your hand inside the lantern to make it easier to press the star down. Continue adding stars around the lantern and you're done!
The stars from the lanterns were replicated in the picnic blanket underneath. Check out how to make your own picnic blanket out of a painter's drop cloth.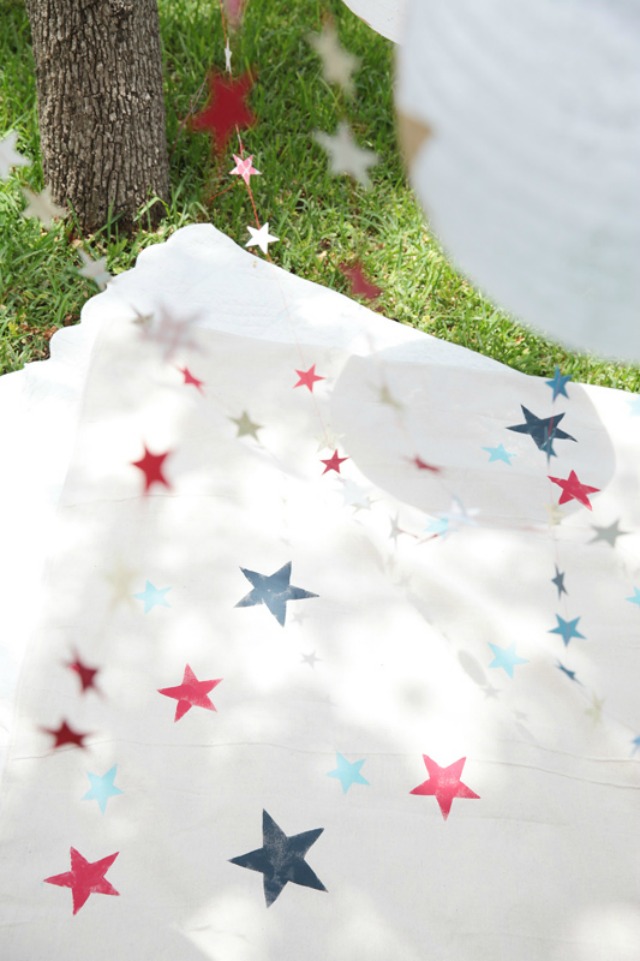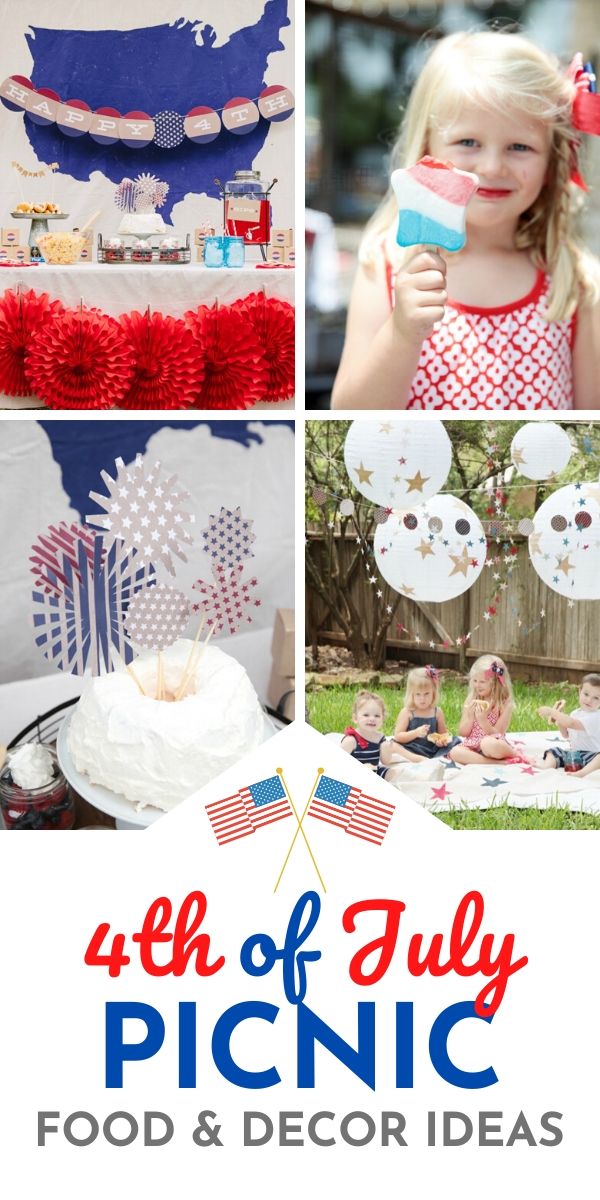 Like this 4th of July picnic?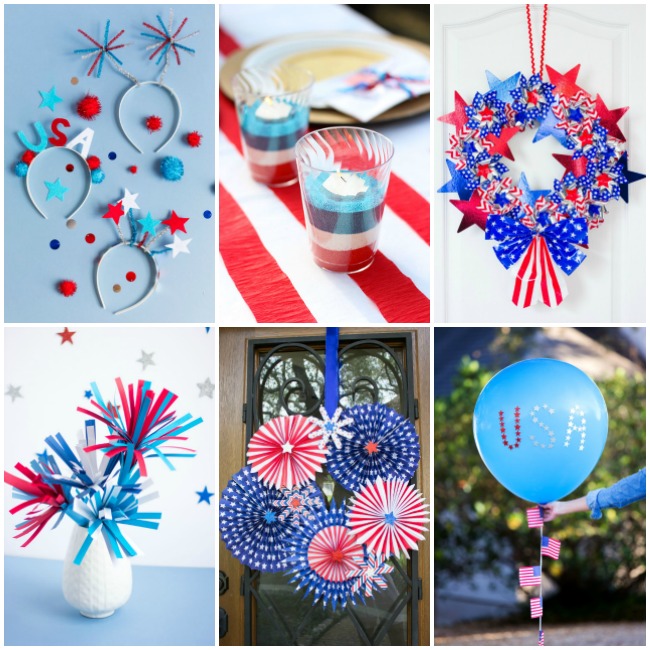 This post was sponsored by Minted. All content and opinions are my own. Picnic photos by Candice Stringham.