DIY 4th of July Picnic Blanket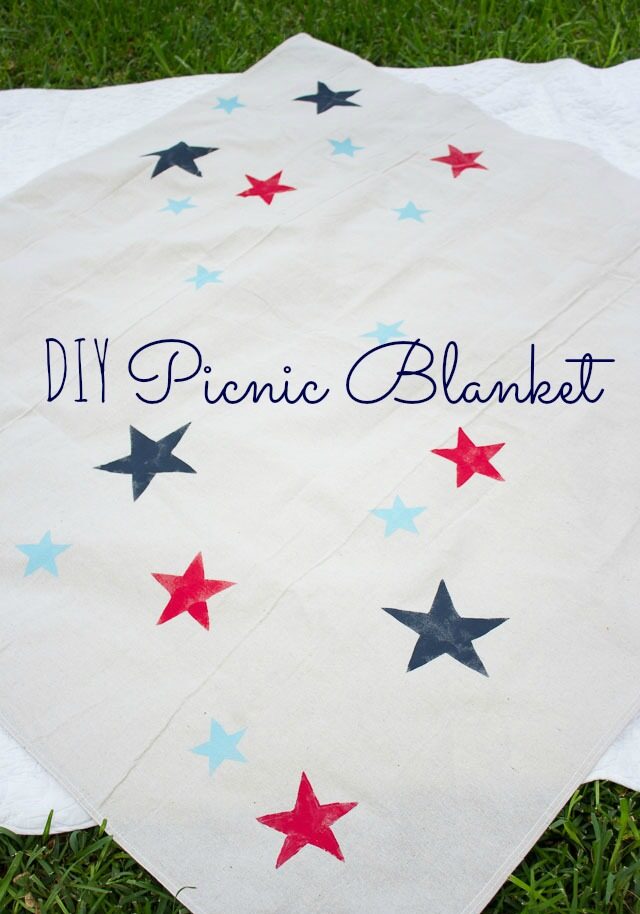 DIY 4th of July Picnic Blanket
Introducing my easy DIY 4th of July picnic blanket! I love using painter's drop cloths for table coverings – they are cheap, wash up great, and a blank canvas for all sorts of DIY touches. It turns out they also make perfect picnic blankets.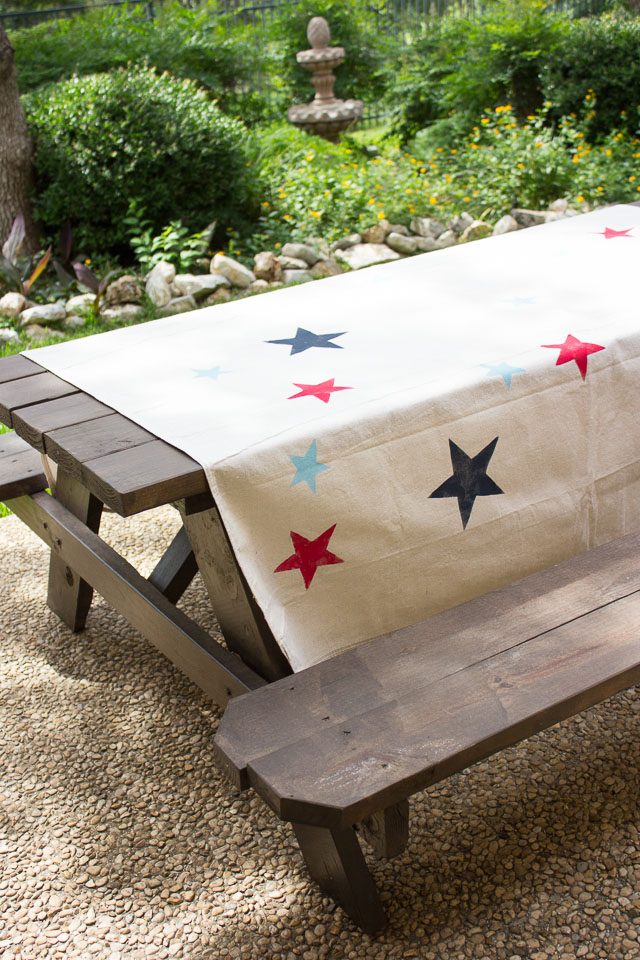 You can whip up this star-spangled picnic blanket easily in under an hour with just a few supplies. The Martha Stewart multi-surface paints will wash up again and again and still look great. Have fun trying out other stencils and color palettes using the same approach!
Supplies for DIY 4th of July Picnic Blanket
Painter's drop cloth (I used a 5'x5′ foot square, but they come in a variety of sizes)
Star stencils (I found a template online, printed it out in different sizes onto card stock, and then cut out the middle to make a stencil)
Martha Stewart multi-purpose craft paint (I used Habenero, Blue Sky, and Deep Sea colors)
Martha Stewart foam pouncers or foam brushes
Masking tape
Scissors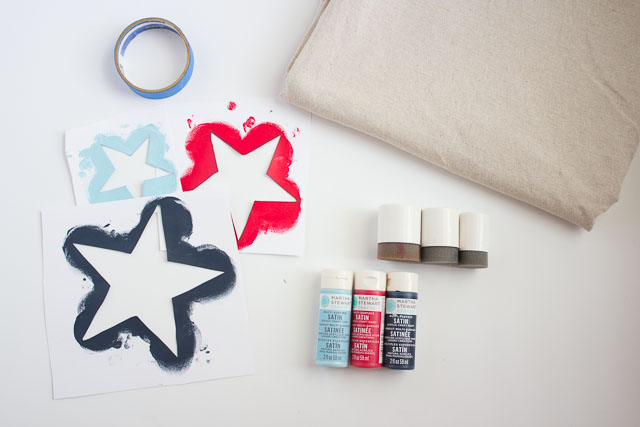 How to Make a Stenciled Picnic Blanket
Step 1. Tape down stencil
Tape down your stencil using a couple pieces of tape. Make sure the drop cloth is pulled flat underneath it. Squeeze some of your paint onto a paper plate.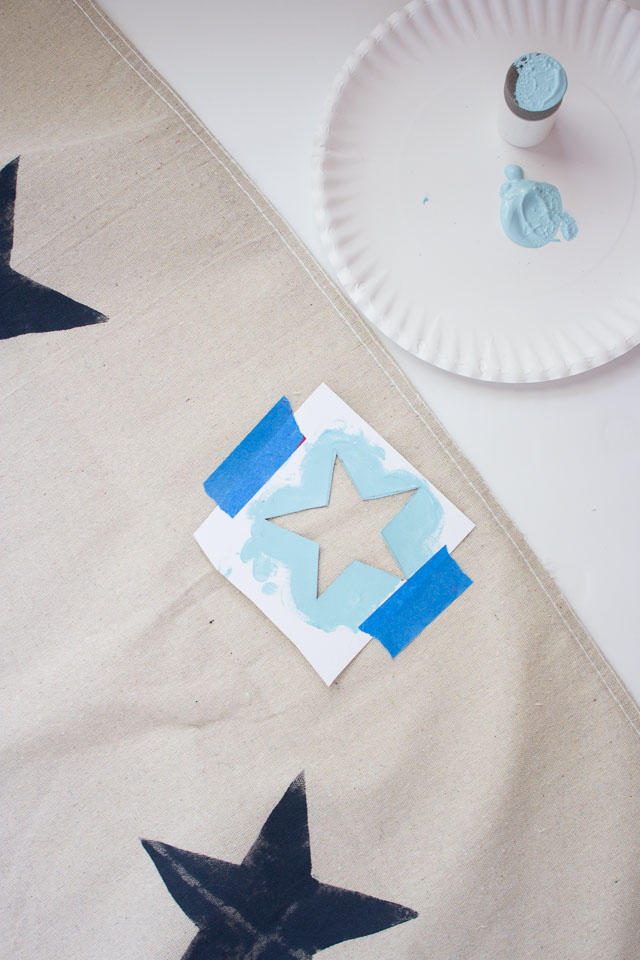 Step 2. Apply paint to stencil
After putting an even layer of paint on your pouncer, apply to the stencil with an up and down blotting motion. Hold the stencil down flat with your other hand to prevent any paint from seeping under.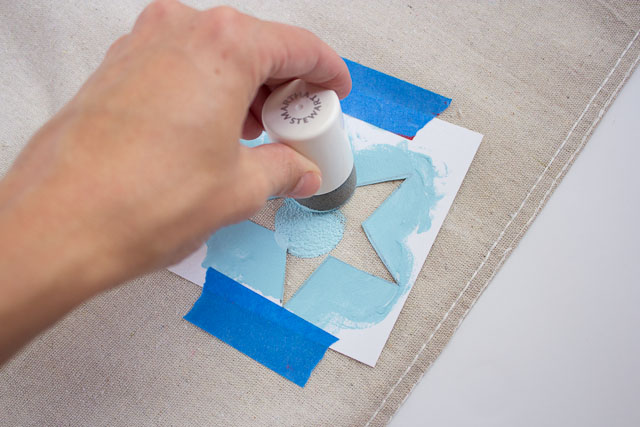 Step 3. Remove stencil and repeat
Peel off the stencil to reveal your star! I repeated with the same stencil and same color of paint around the tablecloth and then moved on to a different stencil / color. Theses basic card stock stencils won't last forever. If they start to warp, print out a new one.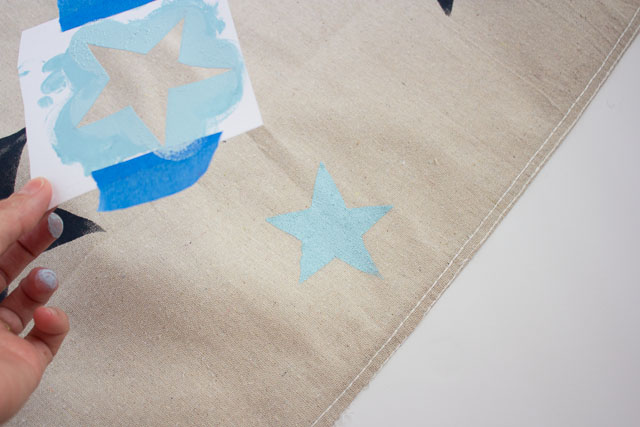 Let dry and enjoy! Works great on a picnic table or the grass, either by itself or layered on top of another blanket. You can easily wash the drop cloth and hang dry after use. This one had red Koolaid spilled on it and it washed up great. 😉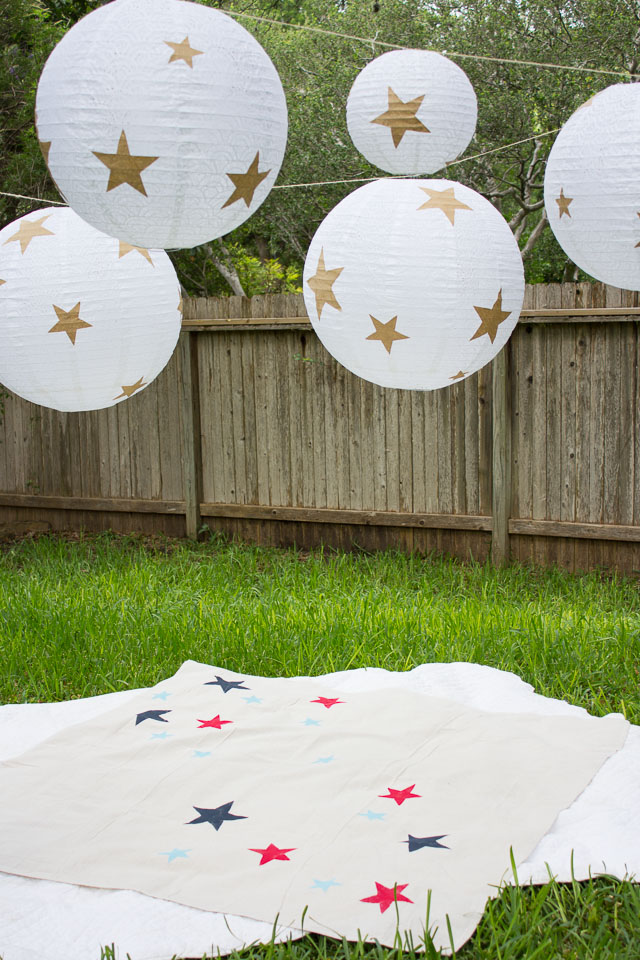 Head back to the blog tomorrow to see how I used this blanket for a kids' 4th of July picnic. I'll tell you how to make these star lanterns too.
Pin this idea for later!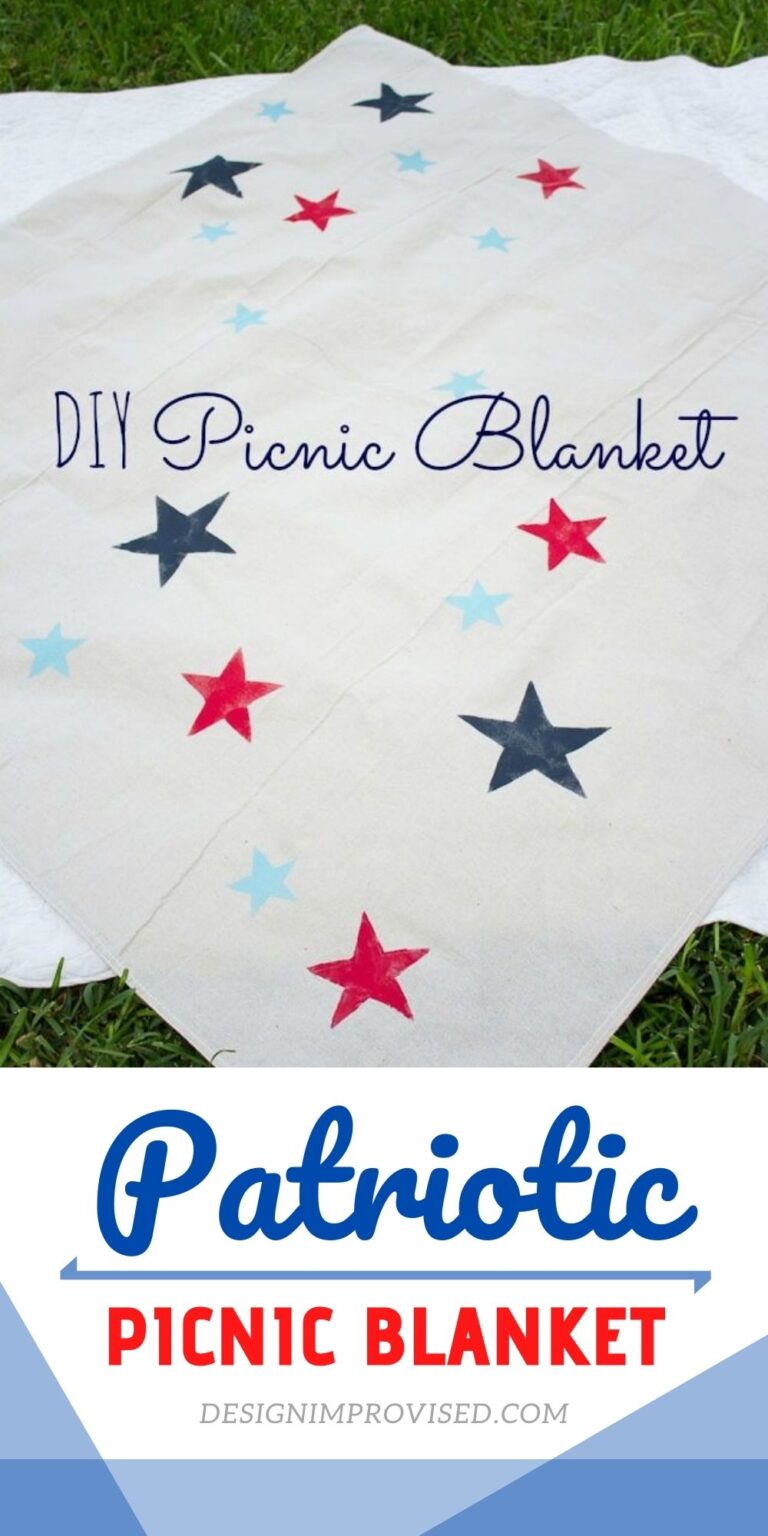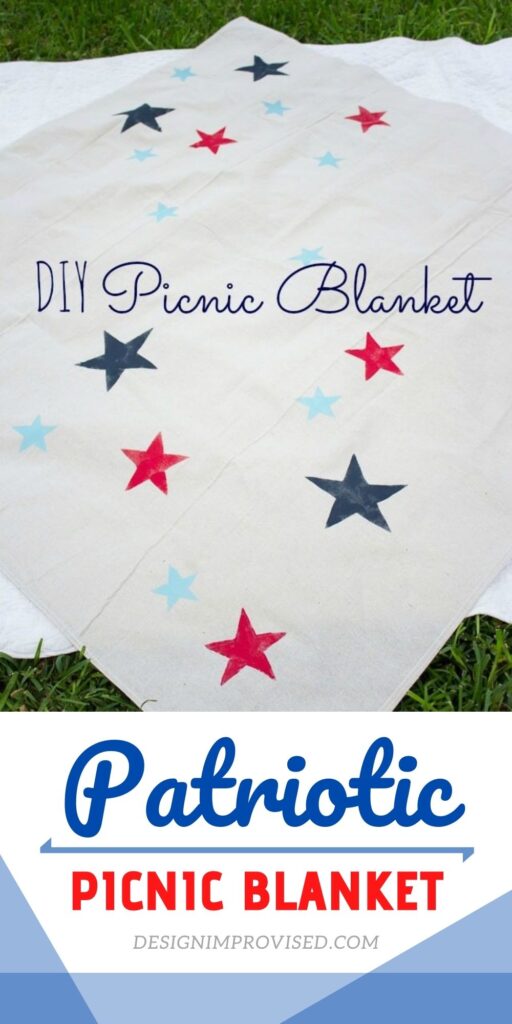 Like this patriotic picnic blanket?
Then don't miss the rest of my 4th of July Crafts!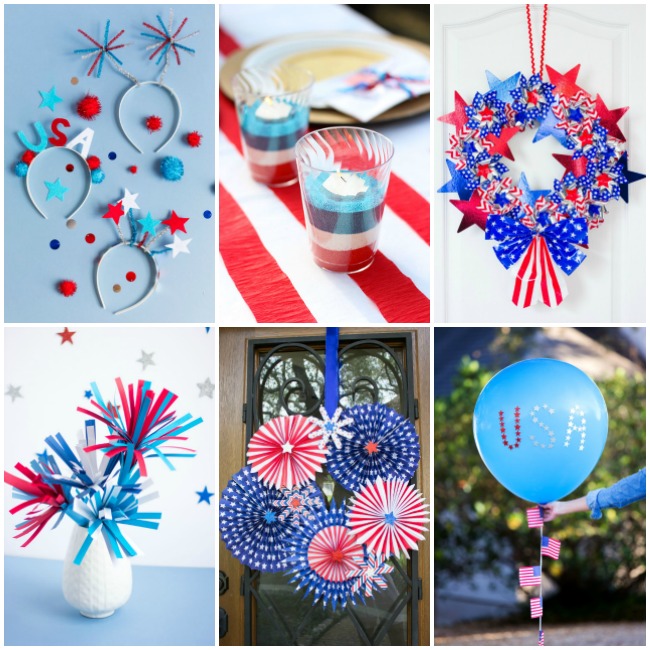 This is post is sponsored by Martha Stewart Living Omnimedia as part of the #12MonthsofMartha program. All content and opinions are my own.