How to Make Flower Balloons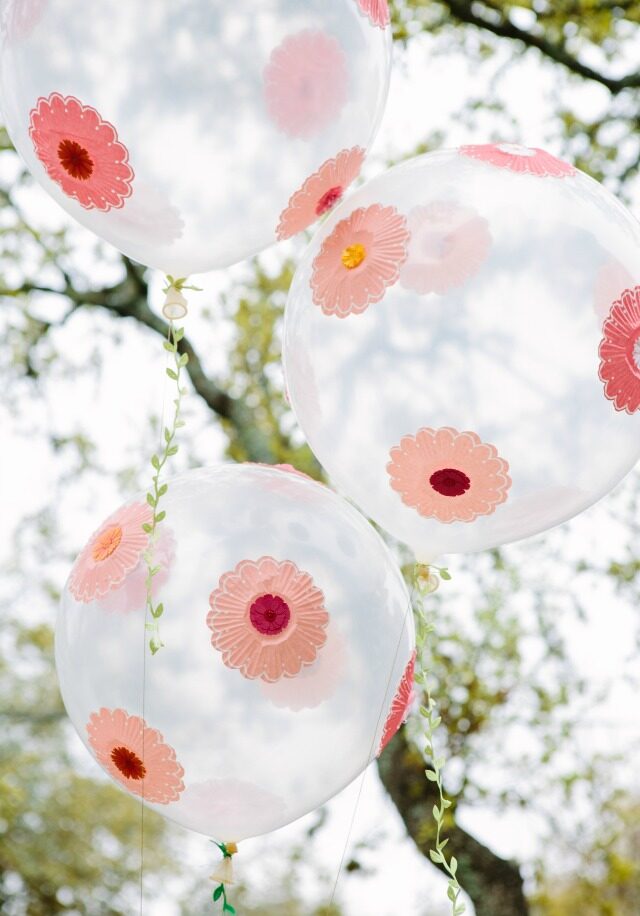 Photo by Candice Stringham
I guess I can't get enough of sticking things on balloons – first it was pom-poms, then tissue paper, and recently washi tape. Can you guess what these flower balloons are made from?!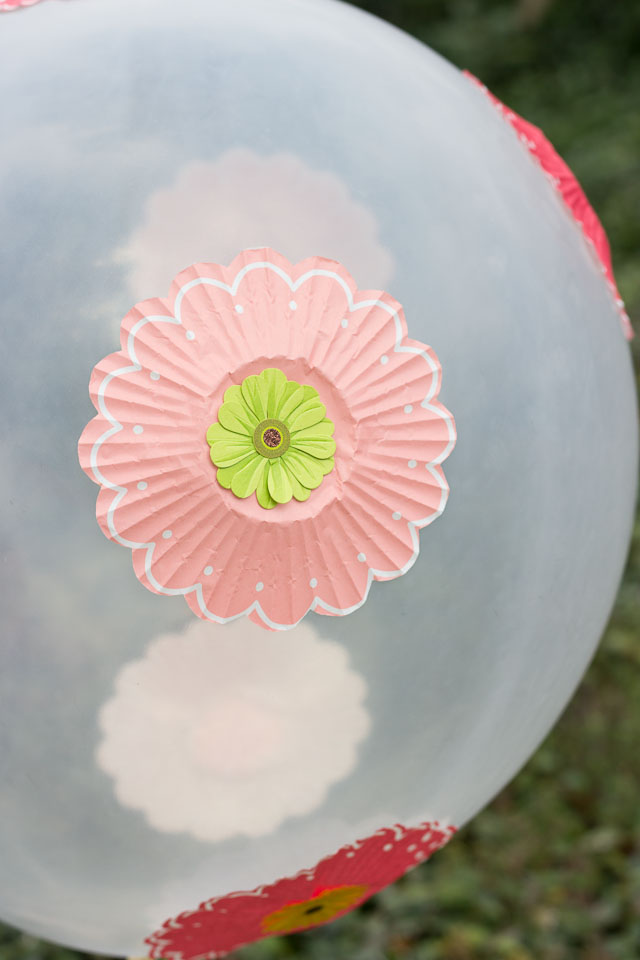 Cupcake wrappers!! These pretty Martha Stewart wrappers reminded me of flowers, especially when embellished with a little floral sticker on top.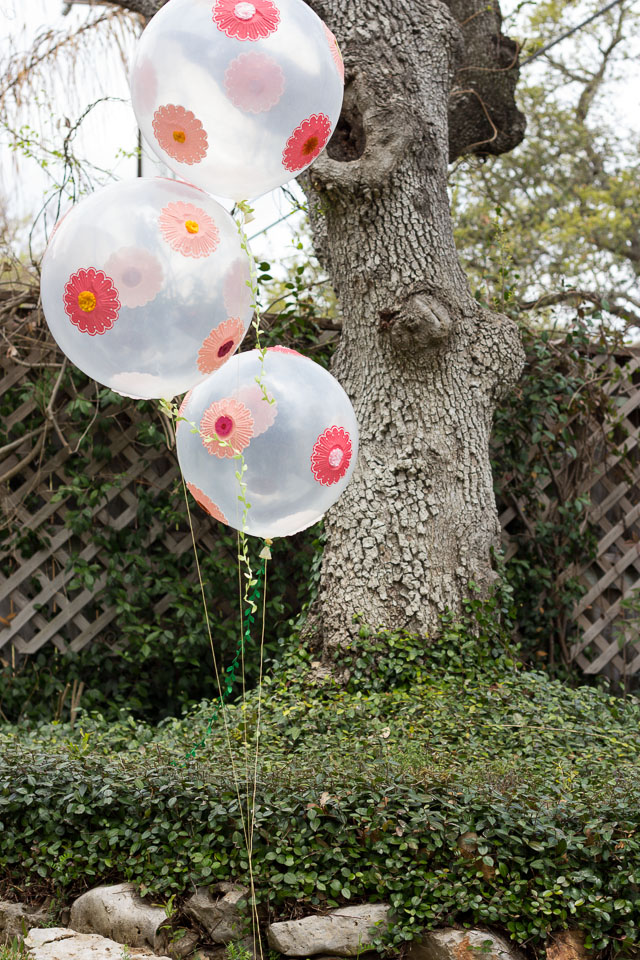 I made these for my Mother's Day brunch. They would be so sweet for a garden party, baby shower, or a surprise gift for someone special!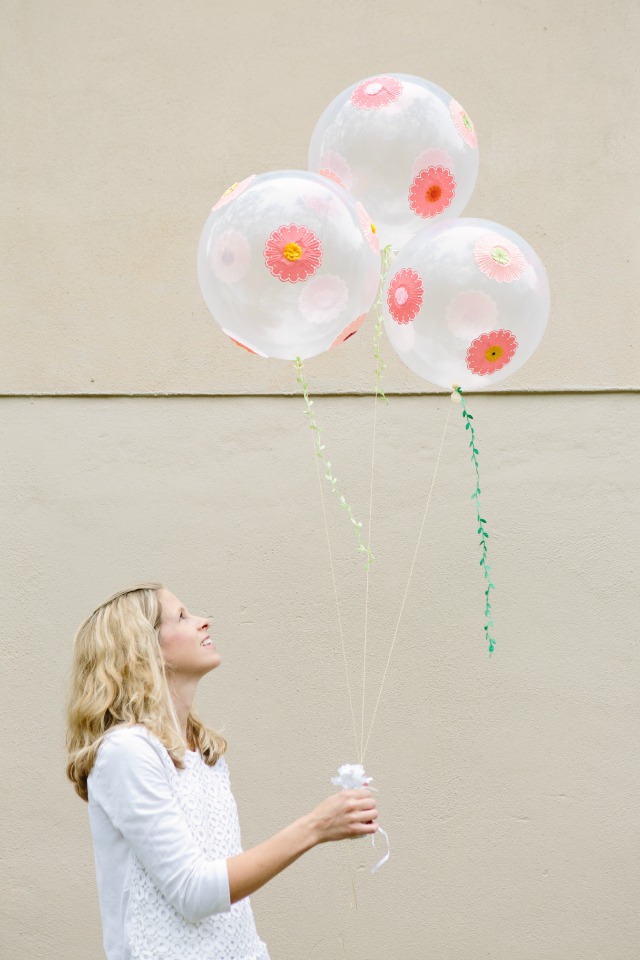 Photo by Candice Stringham
Here's how you can whip up a bunch in just a few minutes:
Supplies for Flower Balloons
17″ latex balloons (I used clear balloons but you could use any color)
Martha Stewart cupcake wrappers
Martha Stewart zinnia stickers
Martha Stewart specialty ribbons

Double-sided tape
How to Make Flower Balloons
1.
Inflate balloons with helium and tie with a pretty string. I used
this gold thread
2. Flatten the cupcake liners and adhere to the balloon with a small piece of double-sided tape.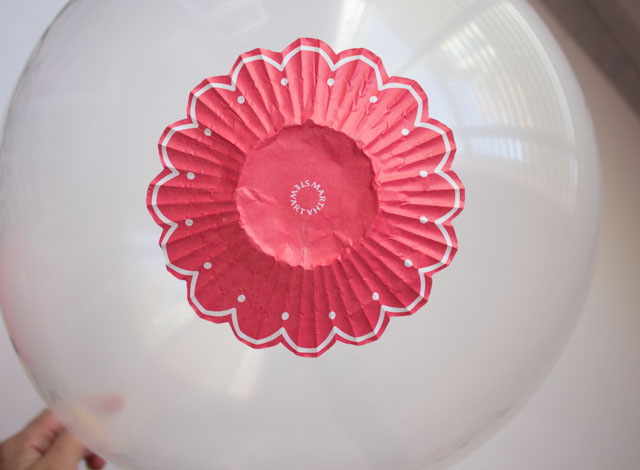 3. Add a little flower sticker in the middle of the cupcake wrapper. Repeat with as many flowers as you want to cover the balloon (I used around 8 flowers for each of my 17″ balloons)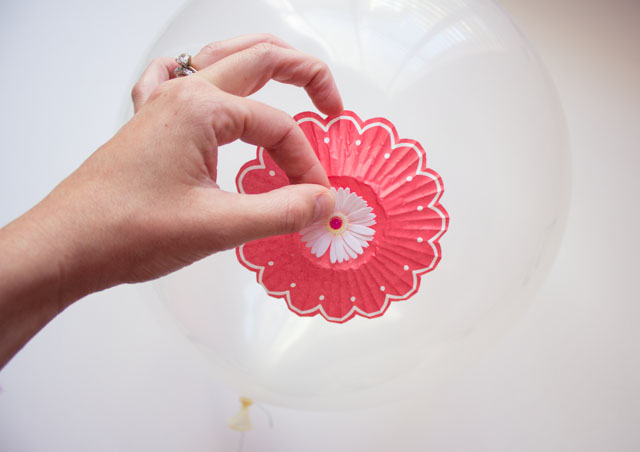 4. Tie a length of this pretty vine ribbon to the bottom of the balloon.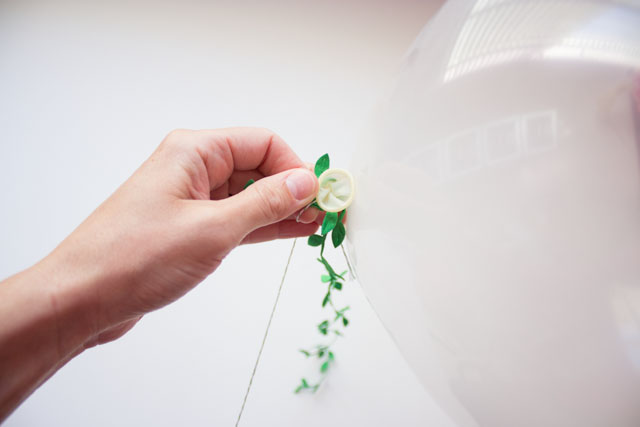 That's it! It doesn't get much easier than that!
These look so feminine and cheery looking in person – it is hard to capture just how pretty they are with photos!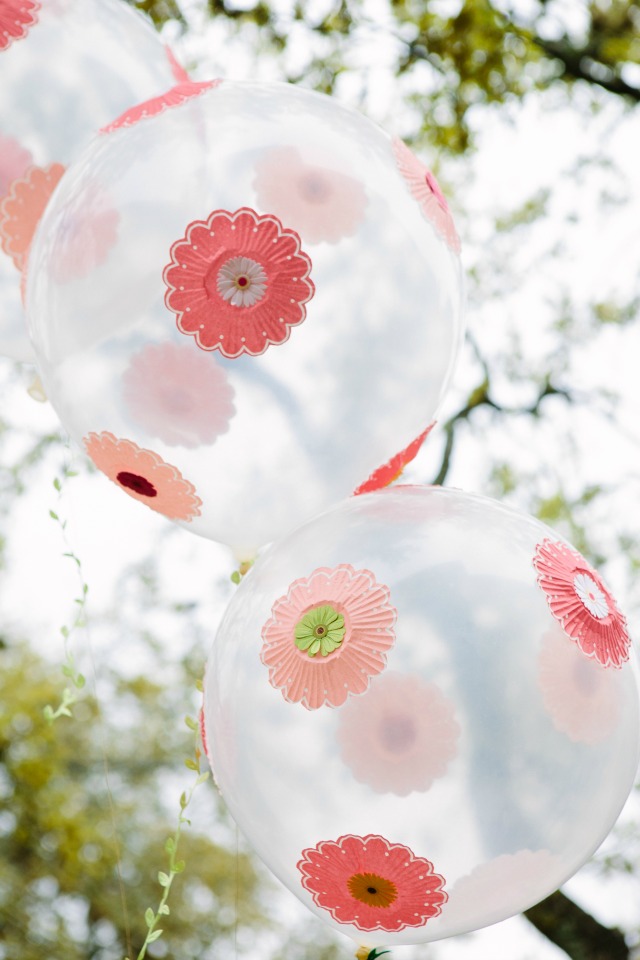 Photo by Candice Stringham