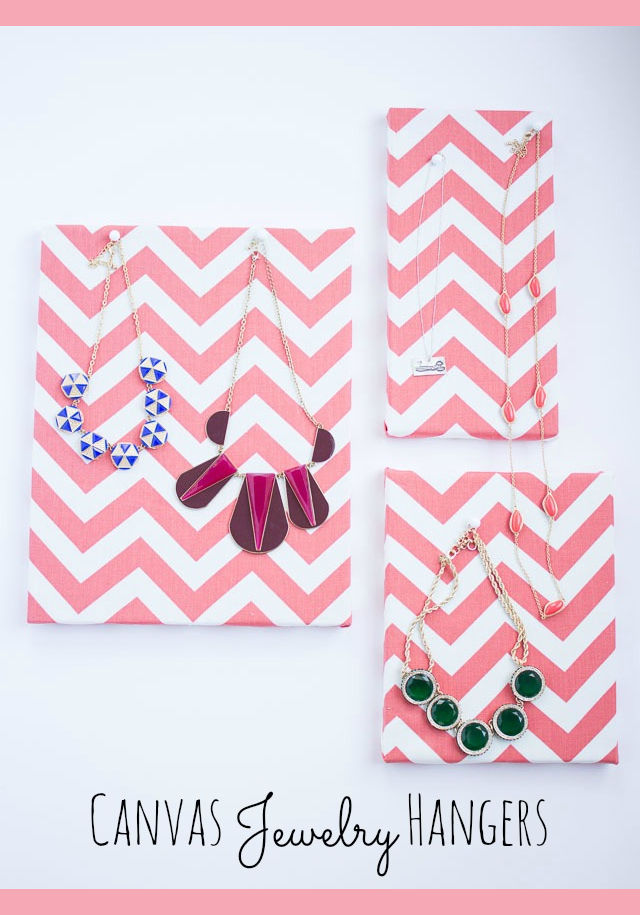 I love finding ways to repurpose past projects. These pretty jewelry hangers are made from old canvases covered in fabric!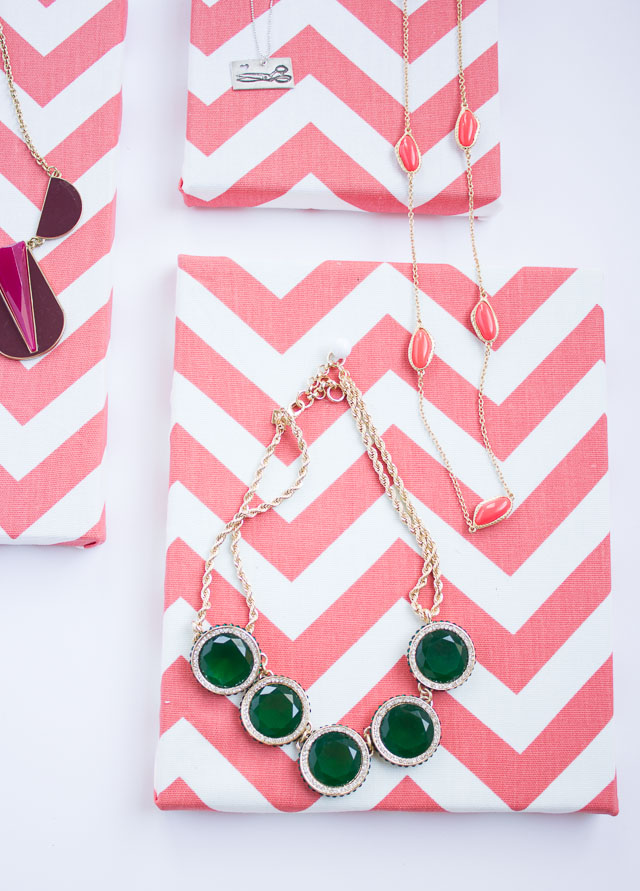 I had been looking for a way to store my larger necklaces, and some are so pretty I wanted to show them off!
This simple project is perfect for giving new life to an old canvas you might have on hand or for using up some fabric remnants. I had several small canvases from a
previous wall art
project I had made and this pretty chevron fabric that I had bought for my office
inspiration boards
but never ended up using.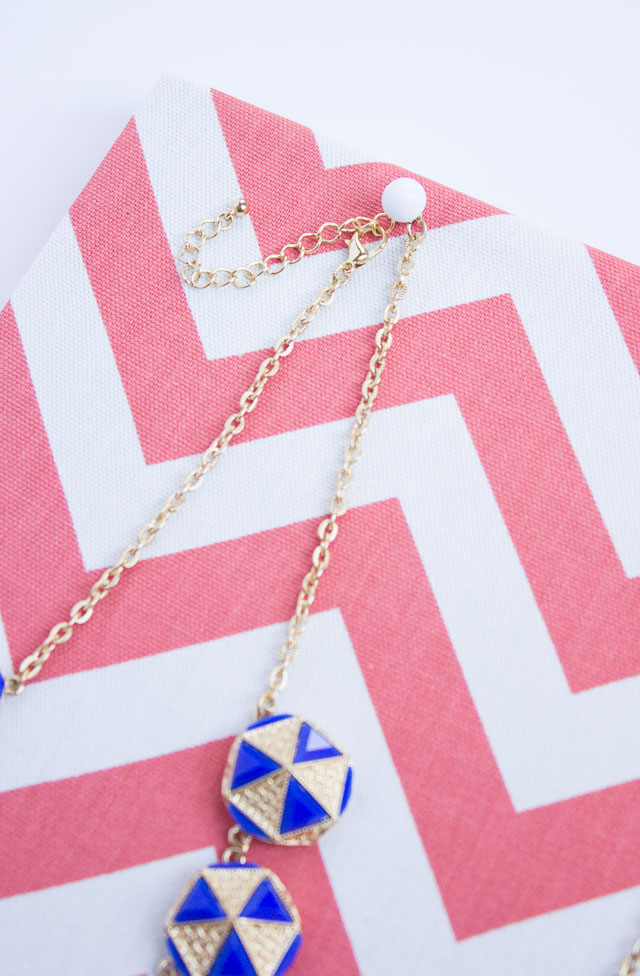 If you don't have canvases on hand, you can purchase them at an art or craft supply store for only a few dollars a piece. Here's everything you'll need:
Supplies for Necklace Hangers
Small canvases (mine had previously been painted blue for a past art project!)
Pretty fabric (I used thicker home decor weight fabric)
Staple gun
Scissors
Push pins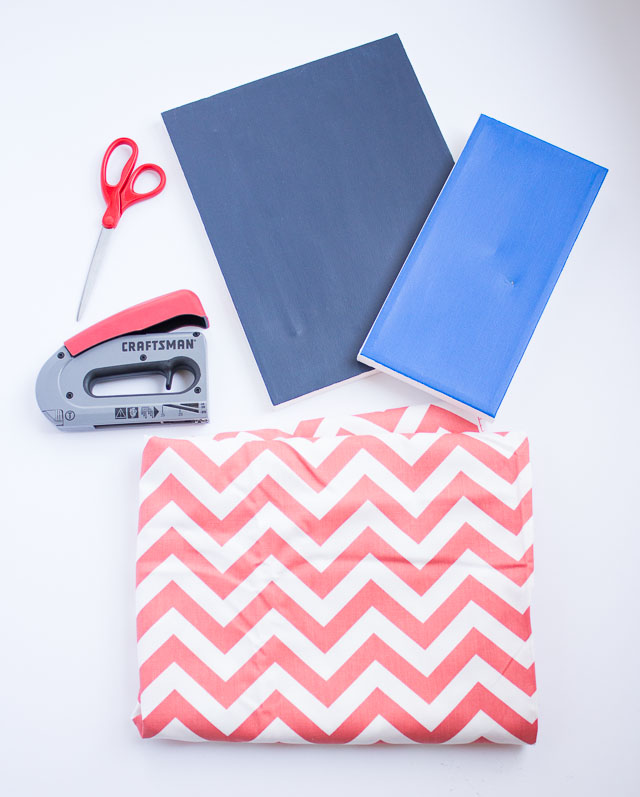 How to Make Necklace Hangers
This is the same process I used to create my fabric-covered inspiration boards – it takes just a few minutes with the help of a staple gun!
1. Cut fabric to fit the canvas, with an extra inch or two of fabric on each side.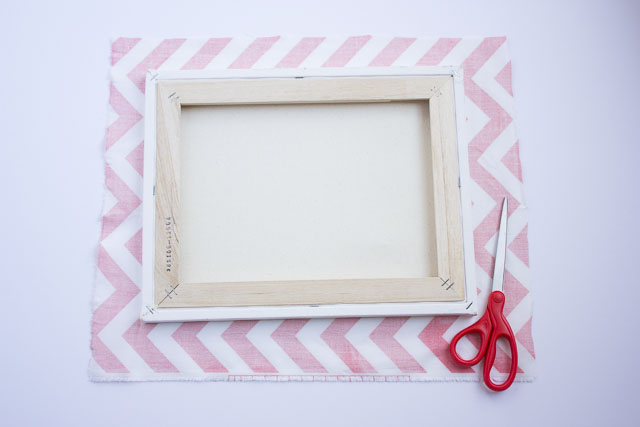 2. Make sure the pattern on your fabric is aligned straight on the canvas. Then use your staple gun to staple the fabric to the canvas frame. I start by putting one staple on each side of the frame, pulling the fabric taut before stapling.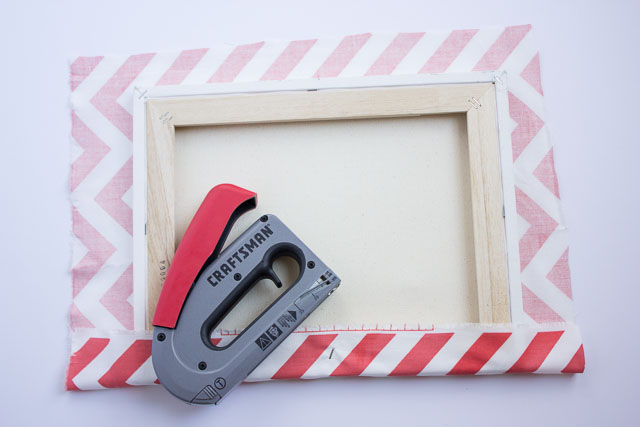 3. Fold in the corners nicely, cutting any extra fabric as needed in order to allow the fabric to lay flat. Secure with a staple or two. Repeat with the remaining corners.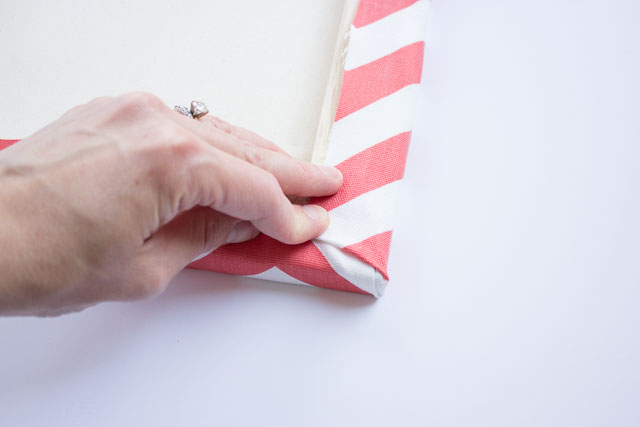 4. Add additional staples around the frame and trim any extra fabric.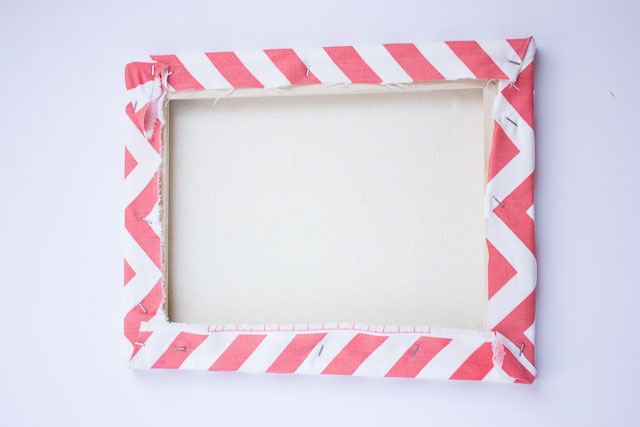 5. Hang your favorite necklaces with push pins. For heavier necklaces, you can push the pin into the wood frame (vs. the canvas) to provide extra hold.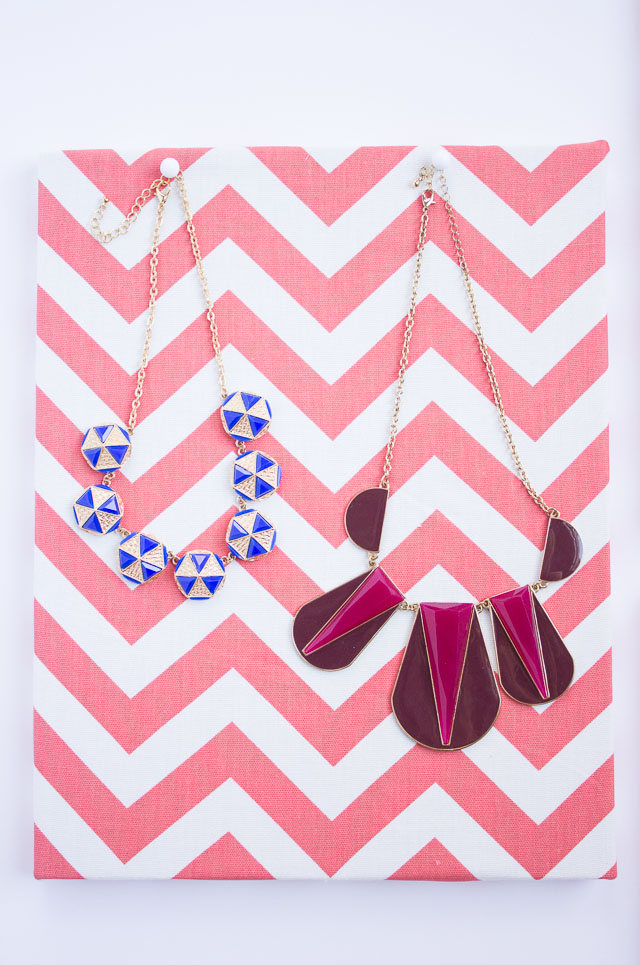 I whipped up the three of these in just 20 minutes and hung them up in my (poorly lit!) closet next to my full length mirror. I love how they brighten the otherwise dull space!