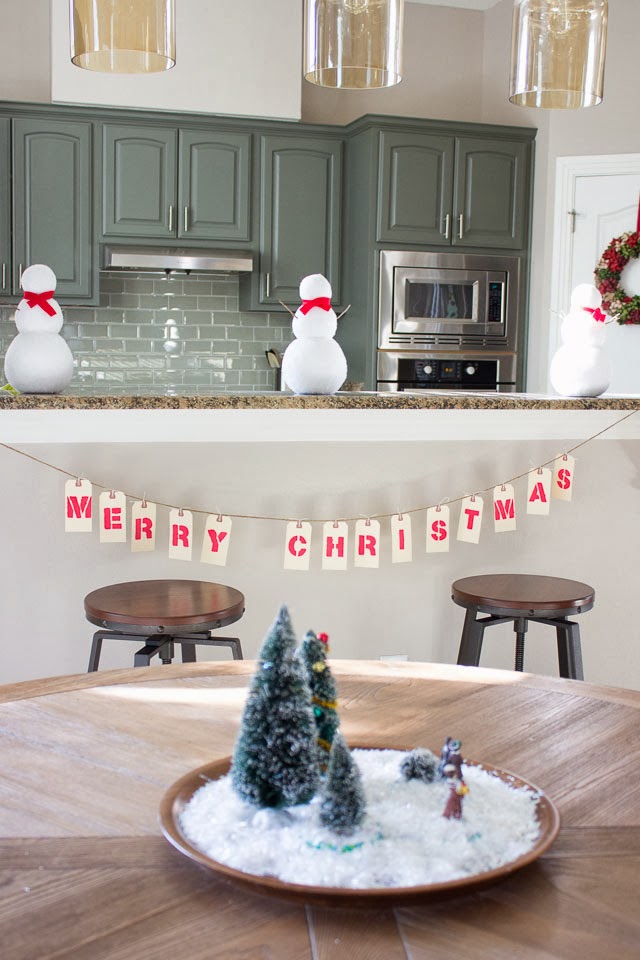 I've had a thing for manila shipping tags lately. I bought a box of 100 of them at Staples awhile back for $6 and have been using them for lots of crafting odds and ends – most recently my Thanksgiving place cards and now this quick garland. They are just a great supply to have on hand – add them to your list!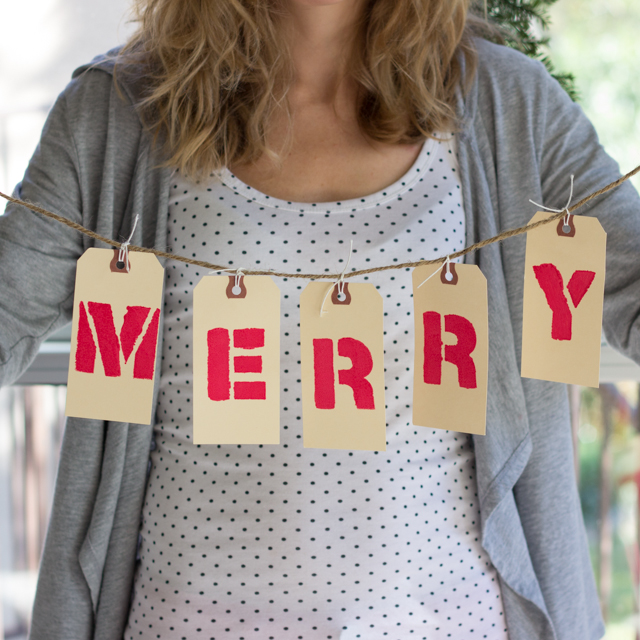 This garland came together over my morning coffee yesterday thanks to my trusty letter stencils and bottle of my girls' red poster paint. Here's all you need:
Supplies for Merry Christmas Garland
Letter stencils (I think mine are 1.5″ stencils)
Red craft paint (I used poster paint because that is what I had on hand!)
How to Make Garland
1. Stencil a letter onto each tag and let dry
2. Tie shipping tags around a piece of twine. Reposition and trim tag strings as needed.
3. Hang your garland!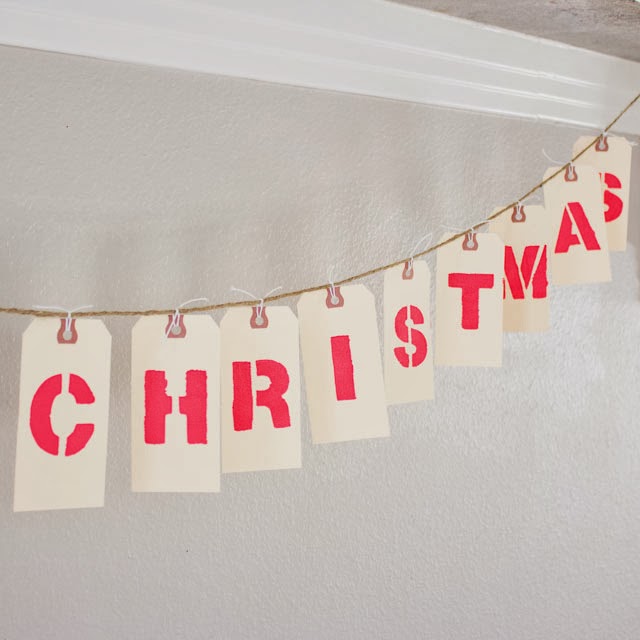 You could of course change up the words and colors for any occasion – how about a "Happy New Years" or "Happy Birthday" garland?