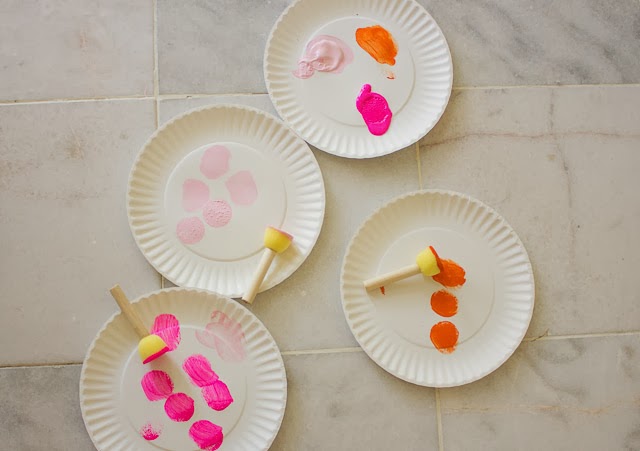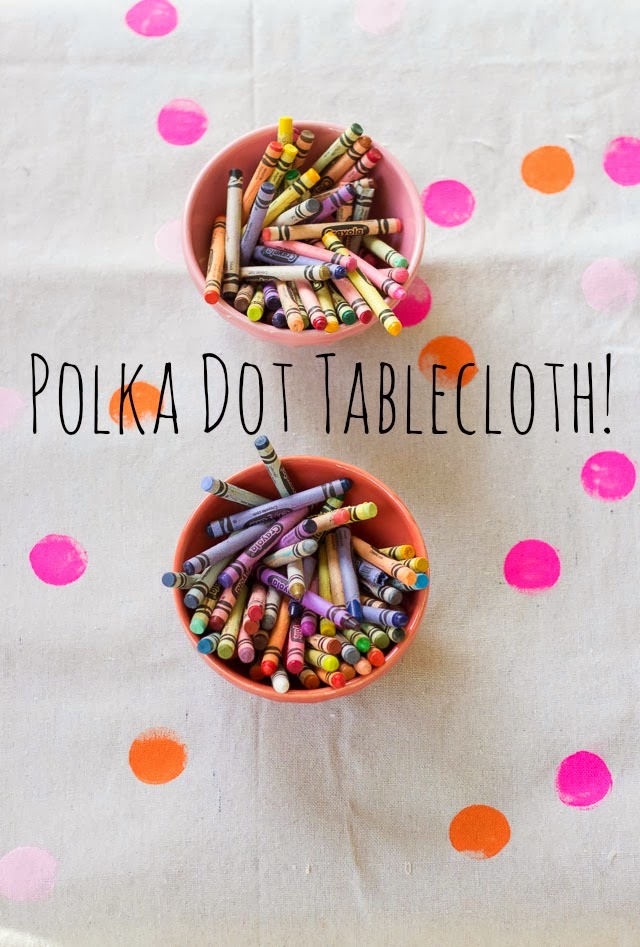 I really don't care for the typical plastic party tablecloths but I had to find a way to cover a hodgepodge of kids tables I used for the party – so Stella and I DIYed these tablecloths using
canvas drop cloths
. Typically used for painting, these inexpensive canvas cloths come in handy sizes like
5'x5
' or
4'x15′
.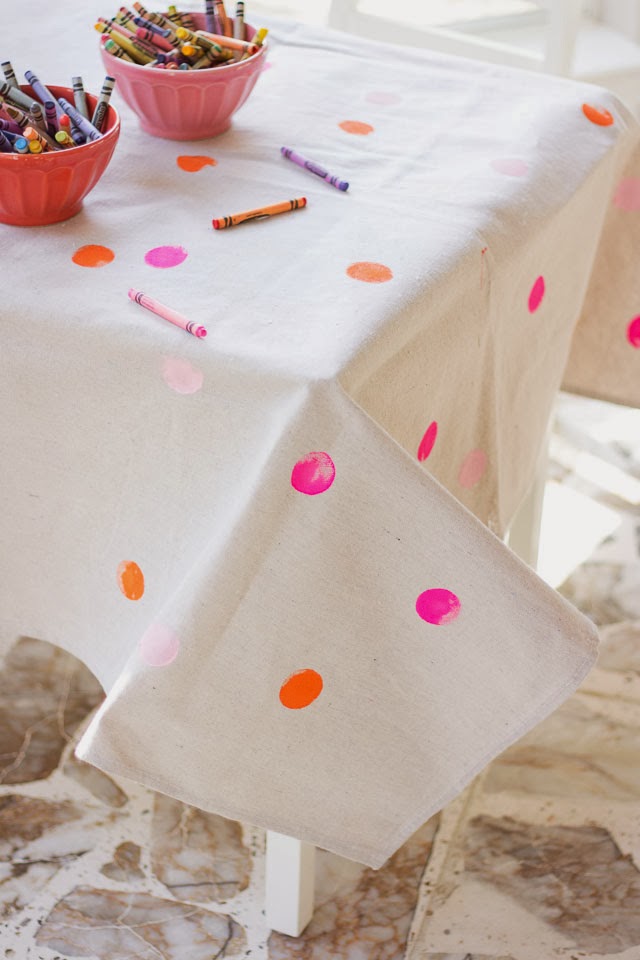 I was able to cover a couple kids tables by cutting a drop cloth in two. In addition to the tablecloths, I made a couple runners by hot gluing on pom-pom fringe to the edge: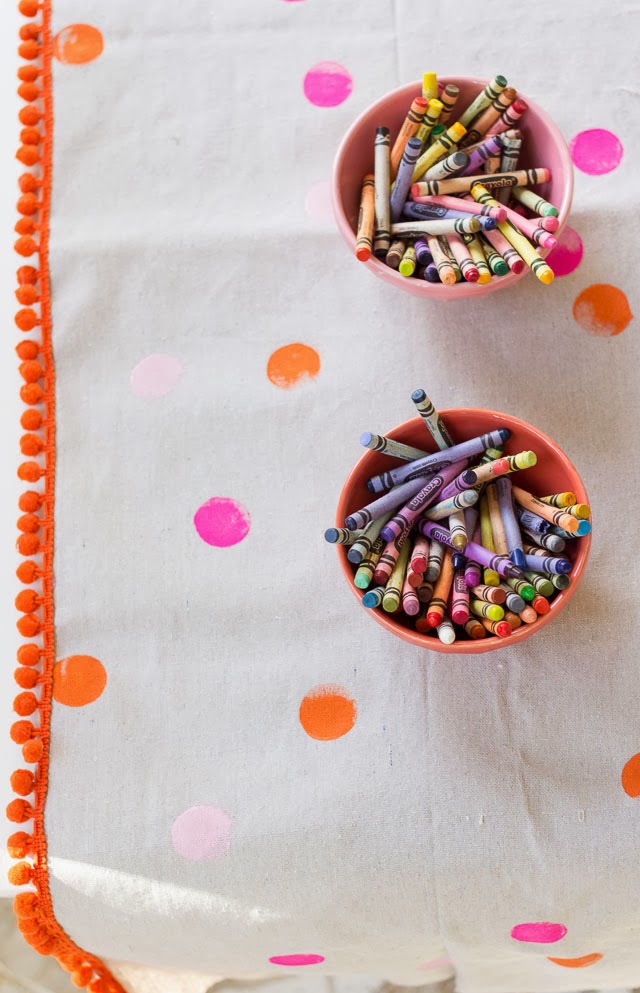 Drop cloths have become my go-to party tablecloth. I also used them for the baby shower and housewarming party I threw recently. You can even throw them in the washer & reuse them!
Supplies for Polka Dot Tablecloths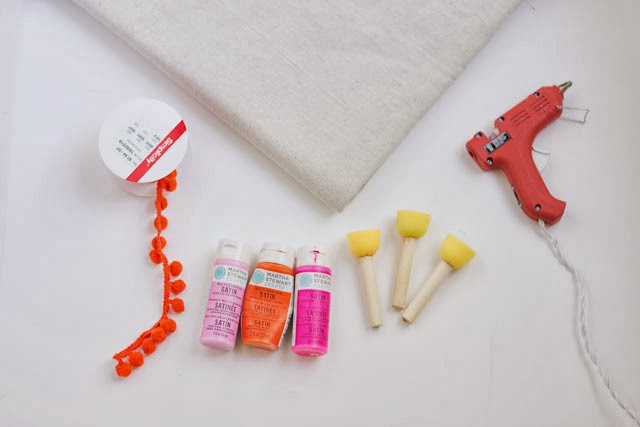 How to Make Polka Dot Tablecloths
1. Squeeze a dab of each paint onto a paper plate and use a different brush for each color. Dab the brush into the paint and then dab it on the paper plate to remove any excess paint.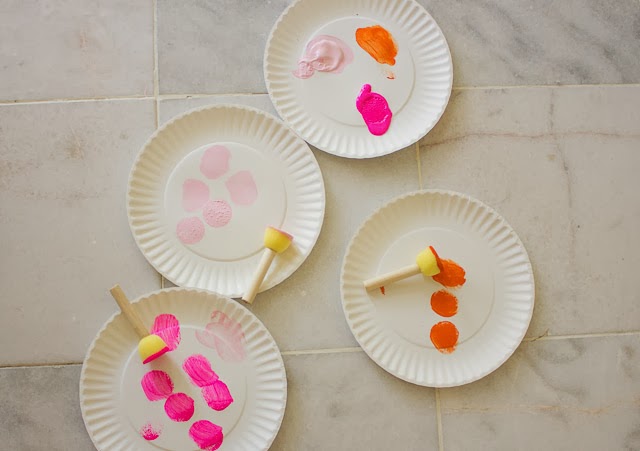 2. Start dabbing all around the tablecloth, distributing the different colors randomly. Use an a single up and down blotting motion when making the polka dots – similar to using a stamp.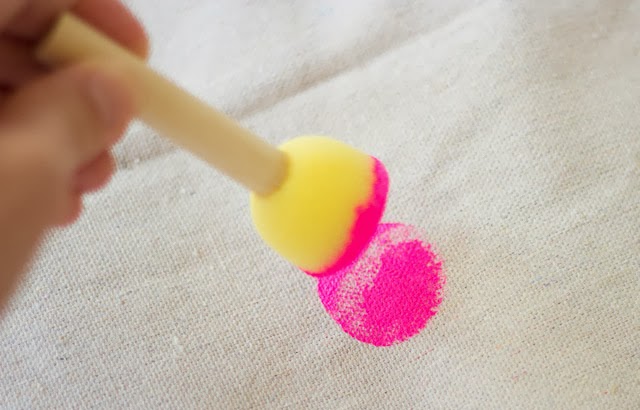 4. Continue adding polka dots until you have a good distribution of the different colors you are using. Also, if your drop cloths aren't lined with plastic it is a good idea to lay a plastic drop cloth underneath them to prevent any paint from seeping through to the floor. It is a little counterintuitive since the point of a drop cloth is to prevent paint from soaking through, but I found out the hard way that it can!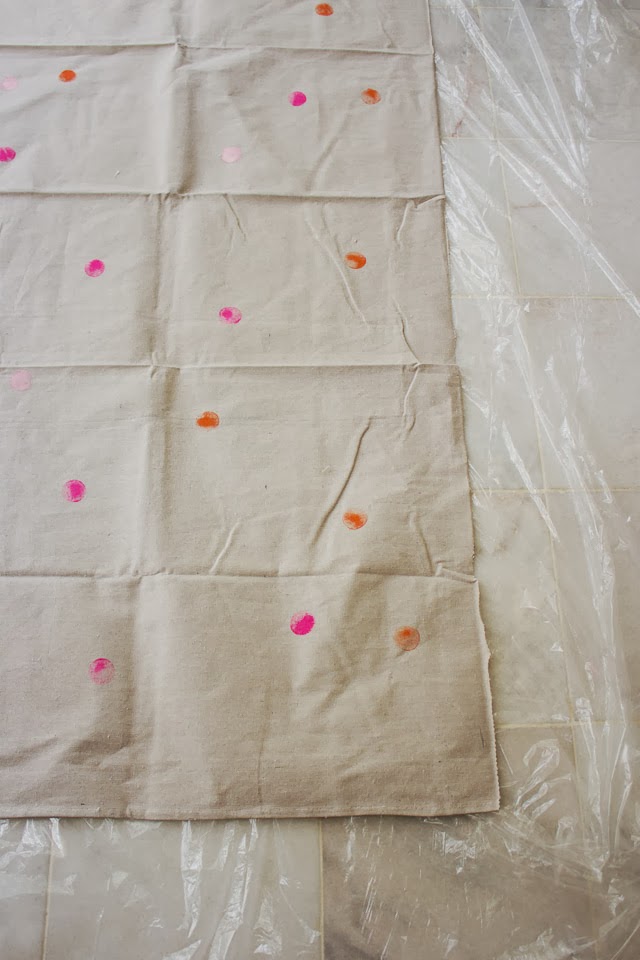 5. Let your kids help! This is so easy to do and pretty hard to mess up.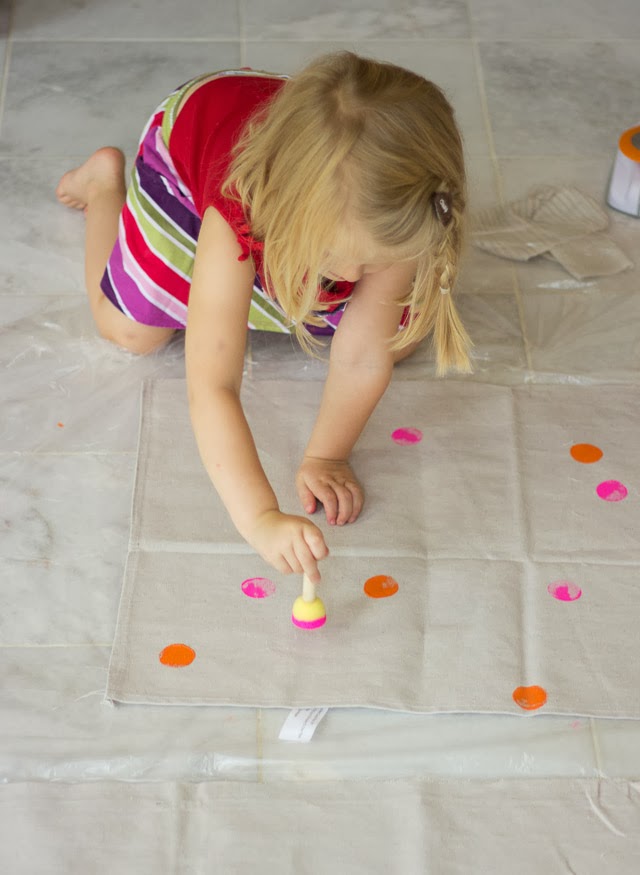 6. Let the paint dry completely. I then steamed the tablecloths to remove the wrinkles. I didn't try ironing them, so test at a low setting first!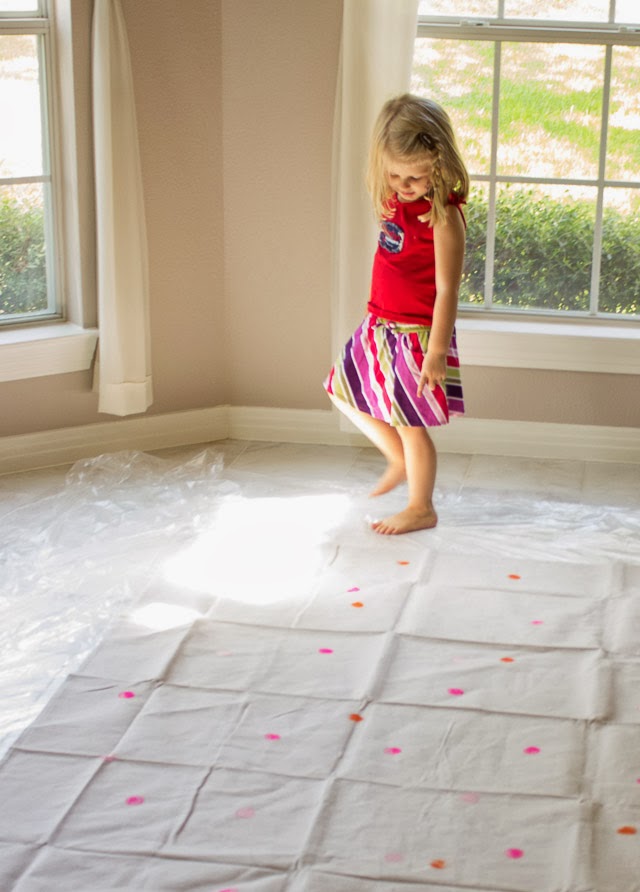 Be sure to check out Stella's dress up birthday party if you want to see how the tablecloths looked with the rest of the polka dot party decor!