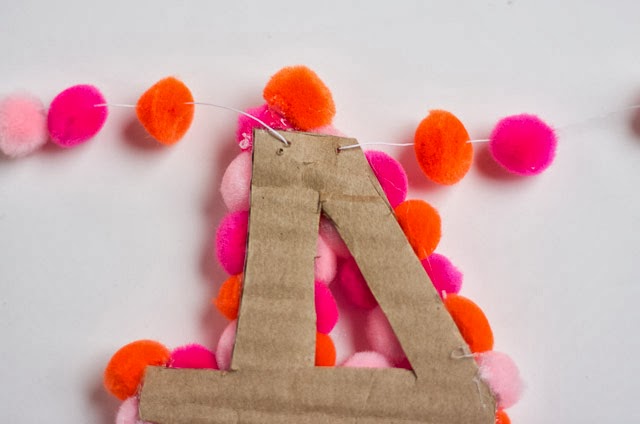 Here's a tip for your next party- you don't need a fancy cake if you finish it off with a fun topper!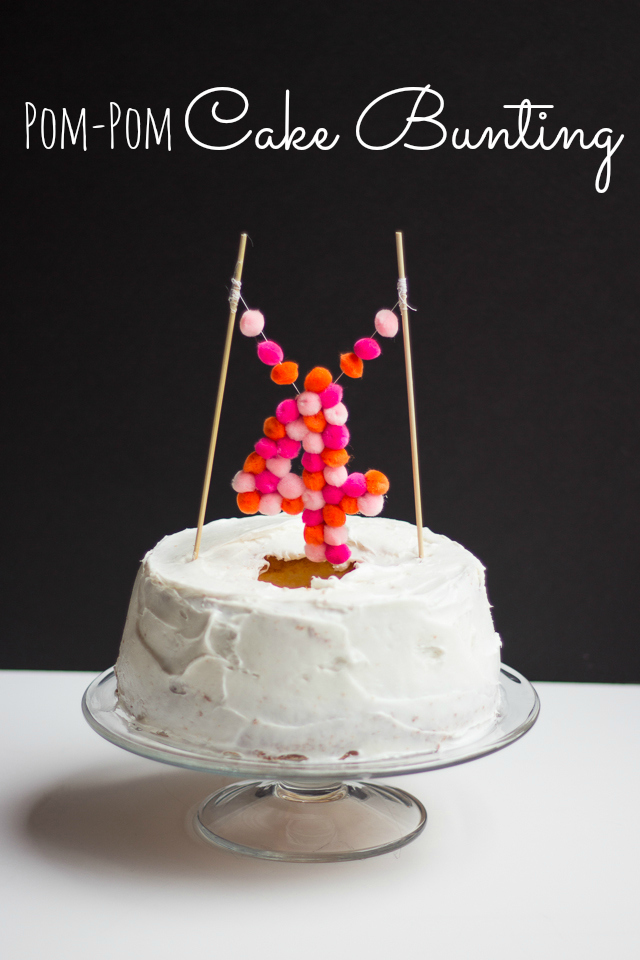 I came up with this pom-pom cake bunting the day before Stella's 4th birthday dress-up party. It was simple to make and allowed me to get away with plain white frosting on her cake!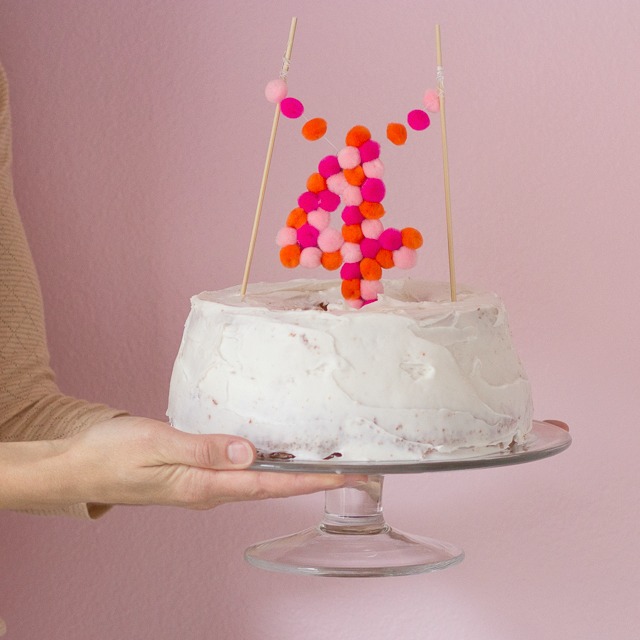 You can make this for any number birthday, in any color palette you want! Here's all you need:
Supplies for Pom-Pom Cake Topper
Small pom-poms in your choice of colors
Piece of cardboard
2 bamboo skewers
Pen
Ruler
Needle and thread
Hot glue gun (not shown)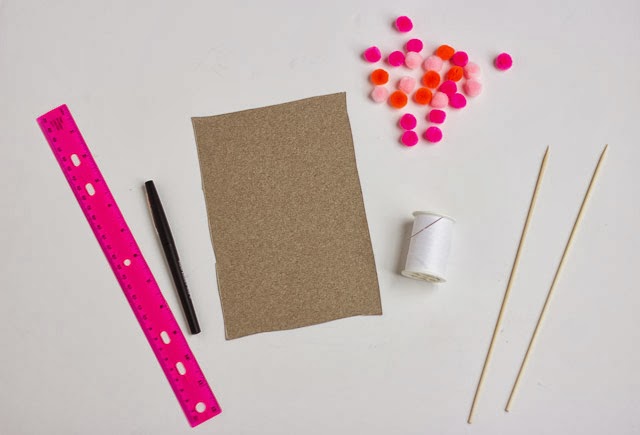 How to Make Pom-Pom Cake Topper
1. Start by drawing the number on a piece of cardboard. I freehand drew mine and used my ruler to help me draw straight lines. You could also print out a number template or use a number stencil. Keep your number fairly small to avoid it being weighed down by pom-poms and too heavy to suspend above the cake (the size of my 4 is about as big as you want to get).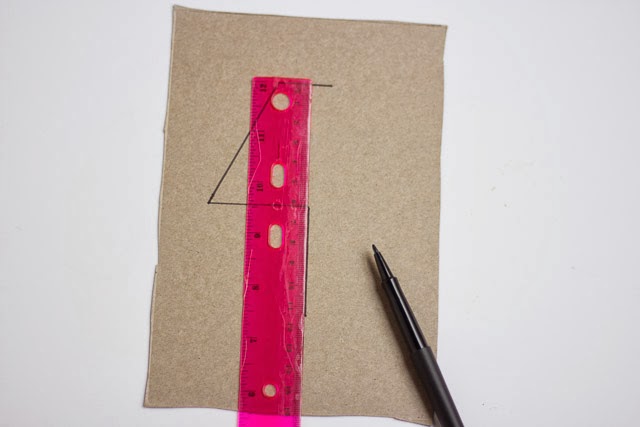 2. Cut out the number and glue on your pom-poms with a dab of hot glue. Make sure to cover all the cardboard. I used two rows of pom-poms on mine.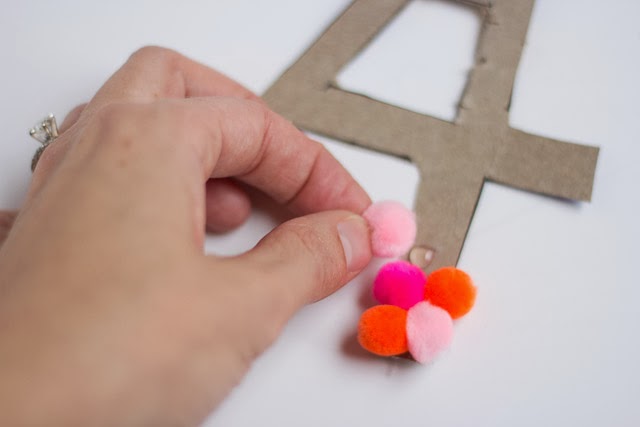 3. Thread your needle and poke it through a few pom-poms to form one side of the bunting. Then run your needle through the top backside of the cardboard number. String a few pom-poms on the other side of the number. Cut your thread leaving several inches of extra thread on each side to wrap around your skewers.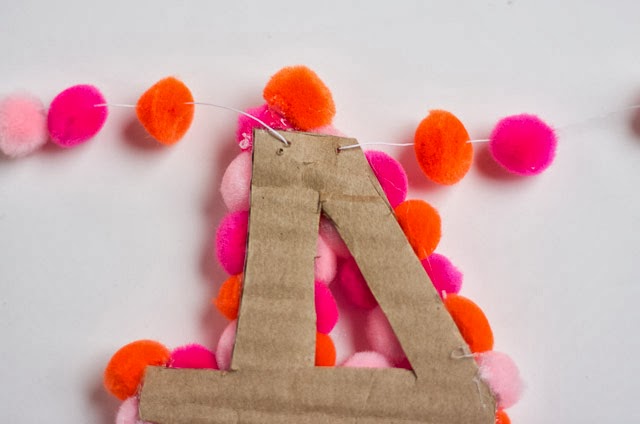 4. Wrap each end of your thread around the top of a skewer several times until you have the bunting as taut as you want it. I added a thin bead of hot glue along the skewer to hold the thread in place.