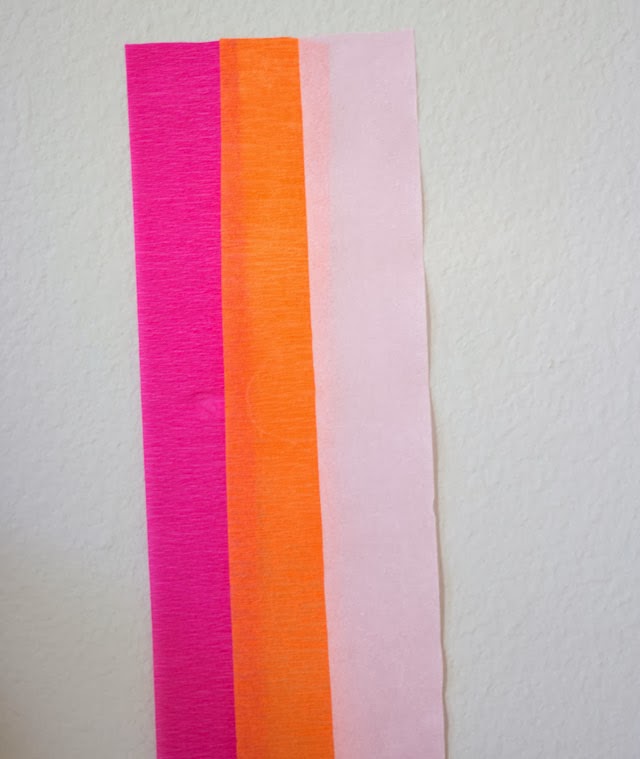 Need a quick backdrop for your next birthday party? Grab some crepe paper and tape!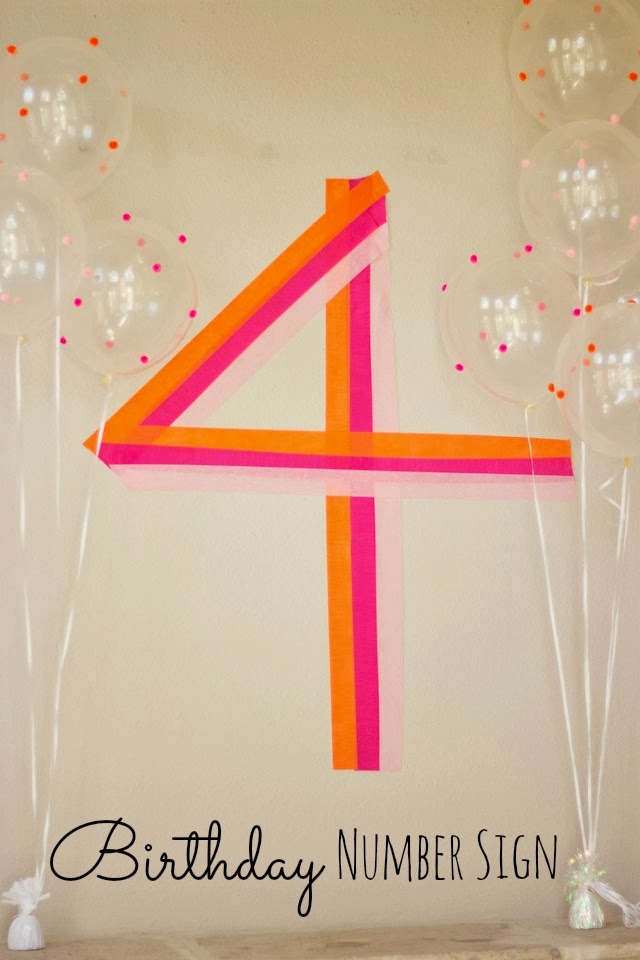 For Stella's 4th birthday party, I needed a little something to fill the void over our big fireplace. I thought a big number 4 would do the trick. You can make any number using the same technique!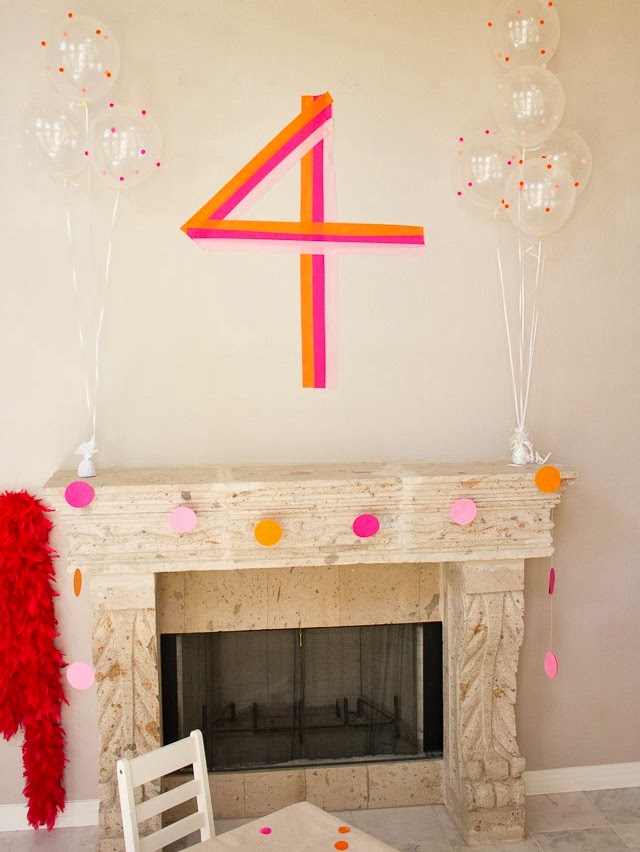 Supplies for Birthday Number Sign
Crepe paper in your choice of colors
Double-sided tape
Scissors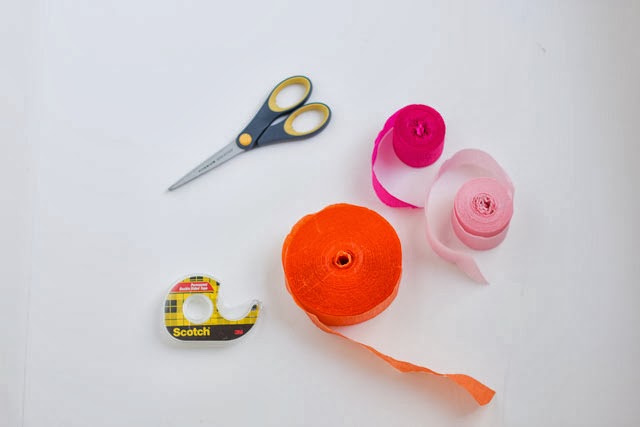 How to Make a Birthday Number Sign
1. You can either freehand your number like I did or look at a template help guide you. Start by cutting strips of the crepe paper to the size you want and adhere to the wall with a strip of double sided tape. I was a little worried the tape could peel off the paint, but it stuck to the crepe paper and easily came off the wall after the party.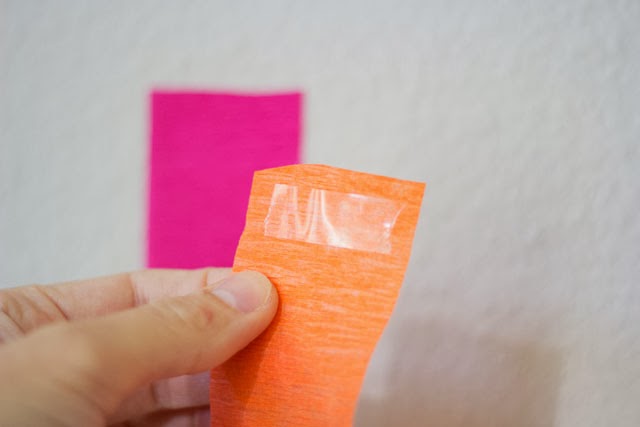 2. I used 3 strips in different colors for each part of my number. I overlapped them slightly.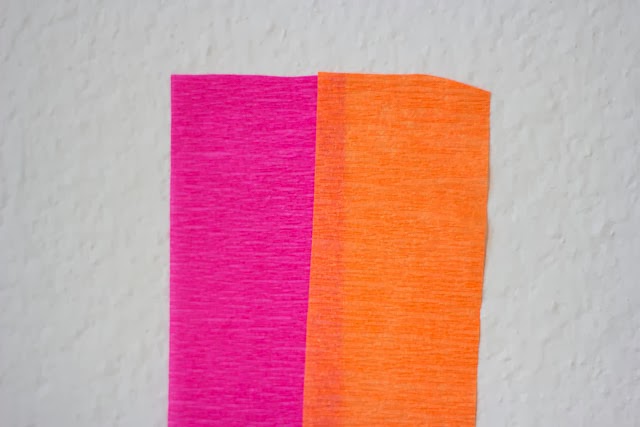 3. Add another piece of double sided tape at the bottom of each strip to secure. Continue with the same approach for the rest of the number. You can peel off the crepe paper strips and readjust / trim as needed until you get the look you want!